You are here
Realstadt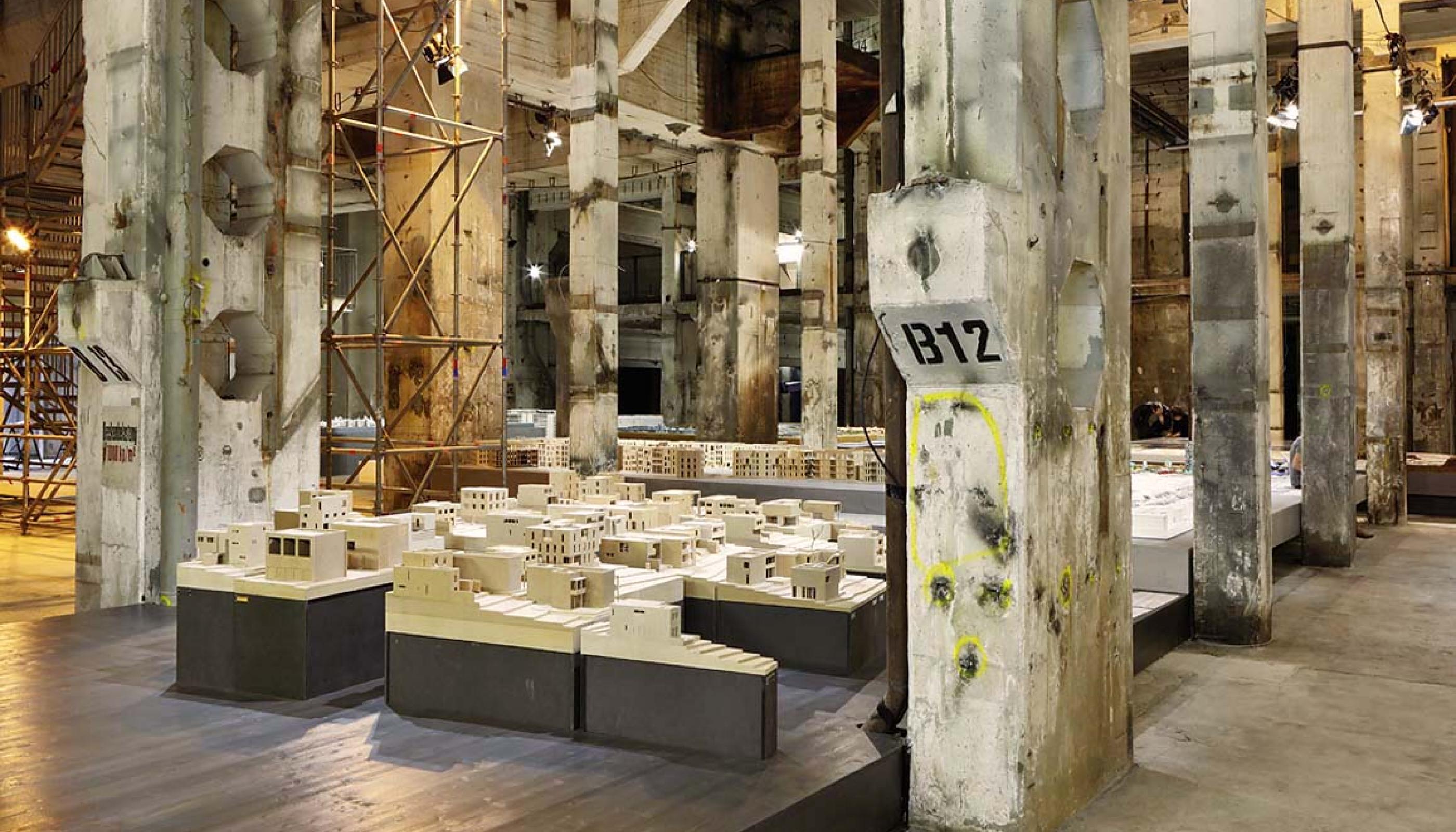 Wishes Knocking on Reality's Door
Realstadt. Wishes Knocking on Reality's Doors presents urban development as a project involving many actors with widely differing desires. Realstadt is not, as its name implies, a real city, but it describes the reality of cities – for they are built from wishes, animated by wishes and pulsing with wishes.
The exhibition examines not only the city itself, but also the way in which we engage with it. Bringing together some 250 architectural and urban models as well as 65 exemplary projects from all over Germany, it built a temporary city covering some 8,000 square metres in the vast turbine hall of the former Berlin-Mitte power station, showcasing the paradoxical fragility of an apparently solid venue that becomes a kind of expanded urban landscape in its own right.
The (urban) space is spread out in the cathedral-like industrial hall; and with no walls to obstruct the view, visitors encounter constantly changing perspectives as they move through the exhibition, exploring the "city" both horizontally and vertically and experiencing its wide open and confined spaces with all their senses.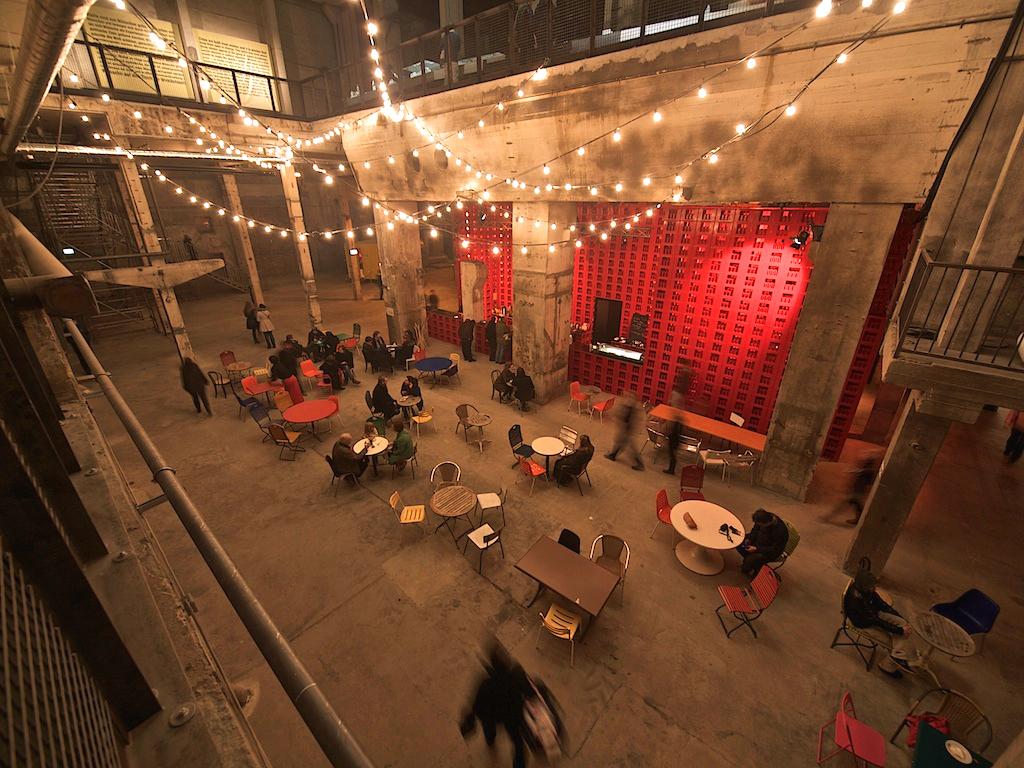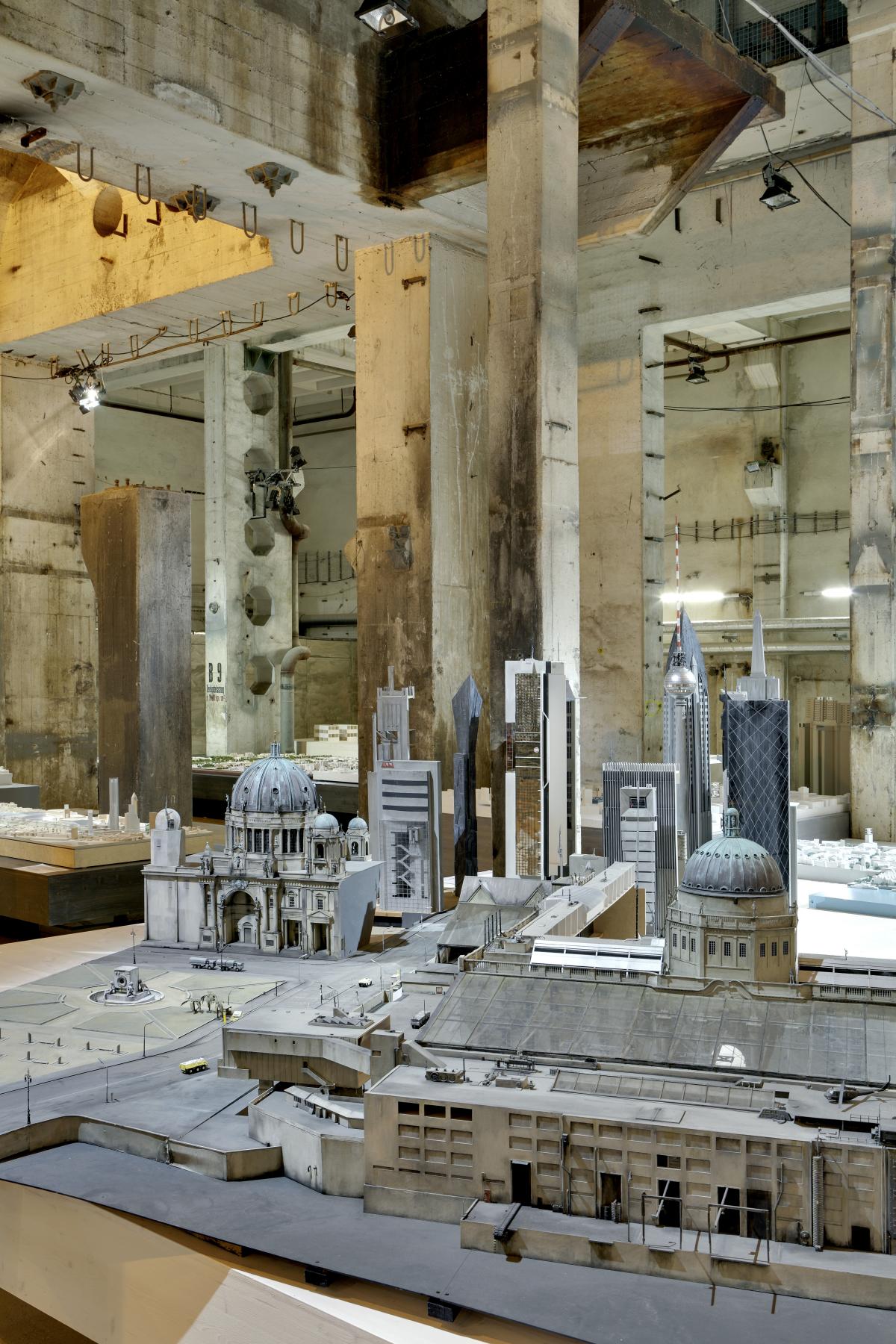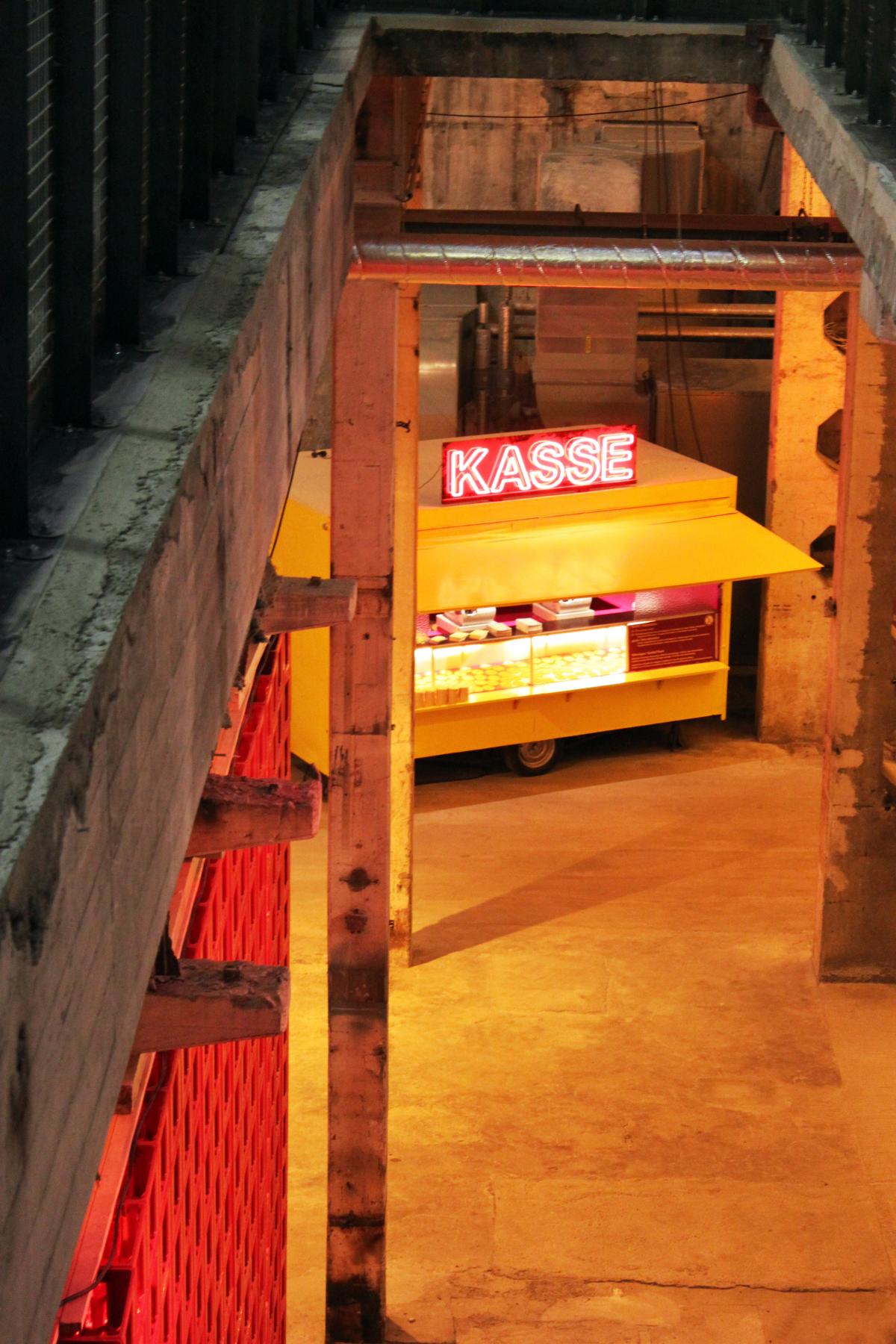 © Holzer Kobler Architekturen