You are here
Constructing Text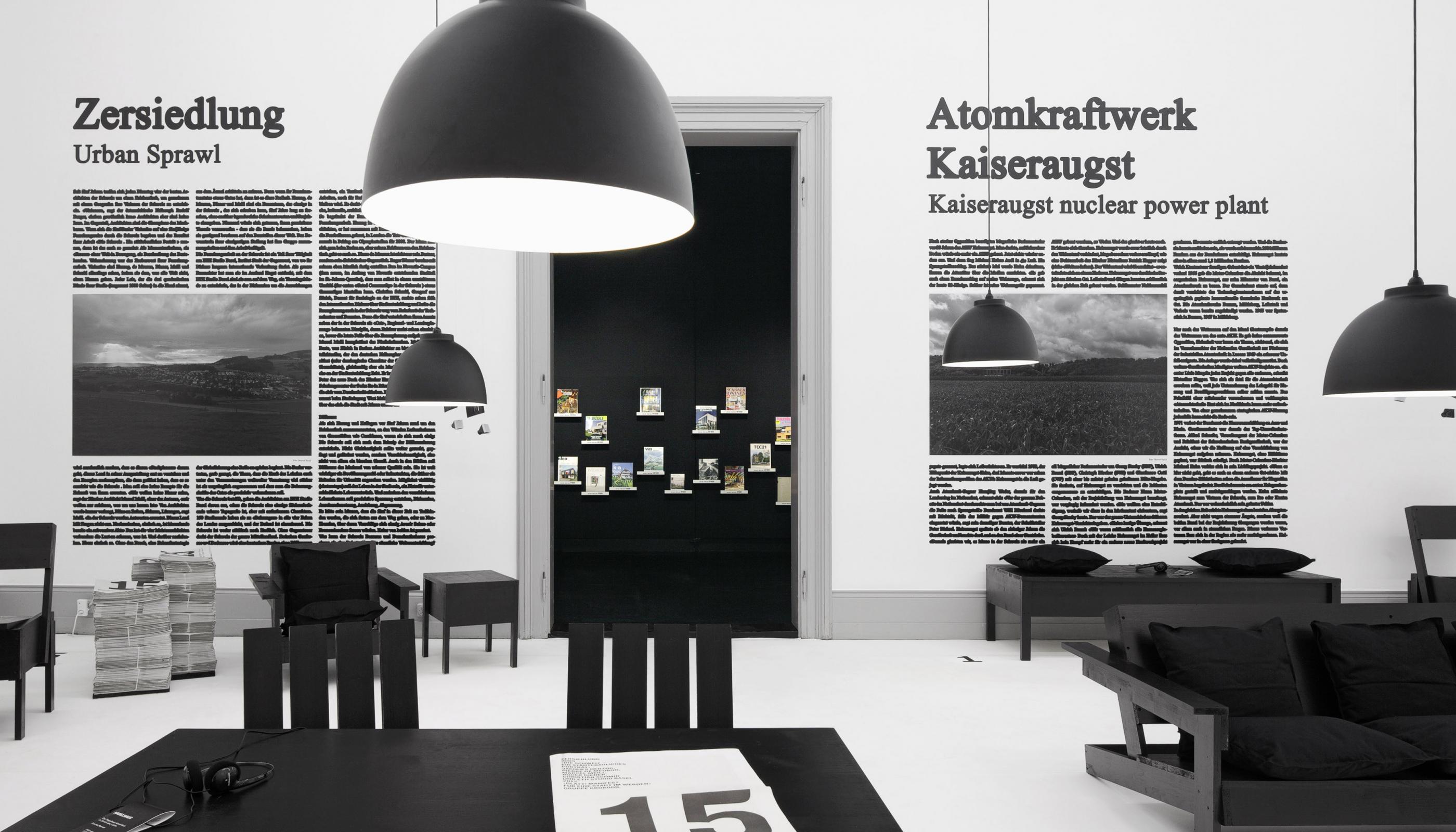 Swiss Architecture under Discussion
When text is the object of an architectural exhibition, plans, images, and models become irrelevant. The mise-en-scène of the special exhibition at the S AM Basel is composed exclusively of textual materials consisting of the white of the paper, black ink, newspapers, journals, spoken and the written texts and thereby evokes simultaneous images of a waiting lounge, a reading room and a parlour.
In the white main room all objects are black: rough, bulky wooden furniture, low hanging lampshades, small slide viewers dangling by strings from the ceiling, piles of newspapers, 15 large, blurred article layouts on the walls and, of course, the architects, typically dressed, among the visitors. The texts in the oversize layouts are barely readable. The blur, however, allows for guessing and the accompanying pictures create a gloomy atmosphere – a fantastic work by Marcel Rickli. The piled-up papers present a collection of articles. The newspaper-formatted pamphlets cover each one of the 15 controversial projects displayed on the walls. These projects were planned (but not necessarily realised) within the last 40 years in Switzerland. They also made it from the trade journals into the daily news, radio broadcasts and into the public discourse.
The entrance area serves as a pressroom, with a collection of various magazines which focus on architecture and its discourse. To the left of the main hall, behind a white curtain, one finds a green-lit therapy station equipped with canvas chairs and headphones. Architecture critics can be overheard talking about their passion for text design and its influence on the Swiss press landscapes. The last room presents international experts who comment on the current worldwide architectural debate.