You are here
All We Need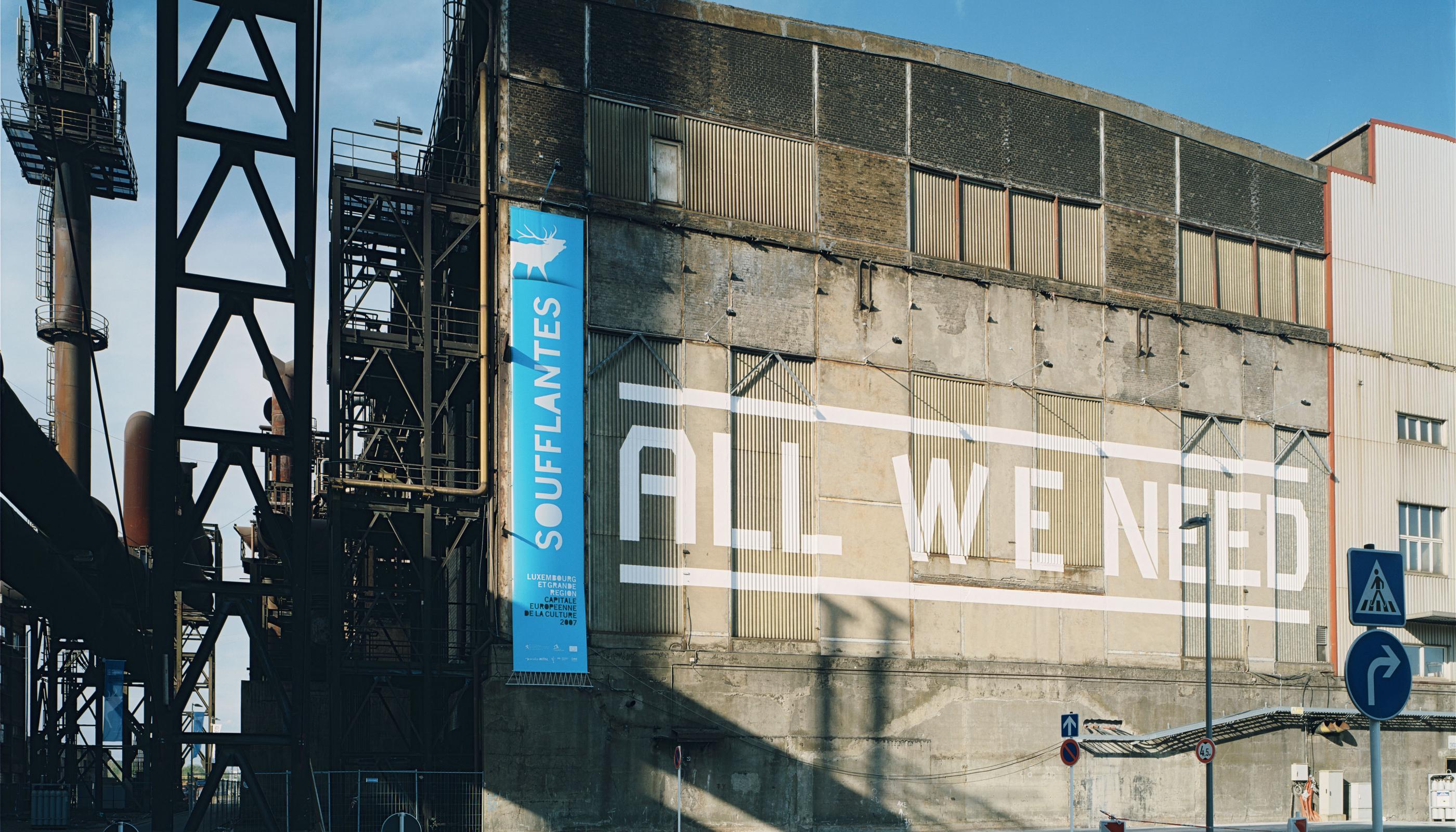 All you need is love...that's not all. All We Need explores the world as a global market through the human efforts to dream, imagine and live a happy life. The old Halle des Soufflantes of the Belval Steelworks, an abandonend cathedral of the industrial age, sets the scenery. Within an area of 5000 square meters the exhibition deals with the questions of  human needs, the resources of the planet and a fair globalization.
Without a moral program, the exhibition shows, in particular through the fair trade example, alternatives in consumption and life styles. It provides reflections and proposals for action on the essential questions touching the future of mankind: what are our fundamental needs, and how can we satisfy them without endangering neither the survival of our planet, nor human rights?
Ten large images tell the story of what we daily use and consume: Relax! Survive! Choose! Protect! Love! Belong! Create! Understand! Dream! Stand Up! Numerous contemporary artists created pieces especially designed for the exhibitions' topic. Spectacular installations like a 25 meter high rocket, empty plastic bottles representing the sea or statistics made with rice corns, animate the visitors to reflect upon needs, that are equal to all human beings.