You are here
Rex Max Thun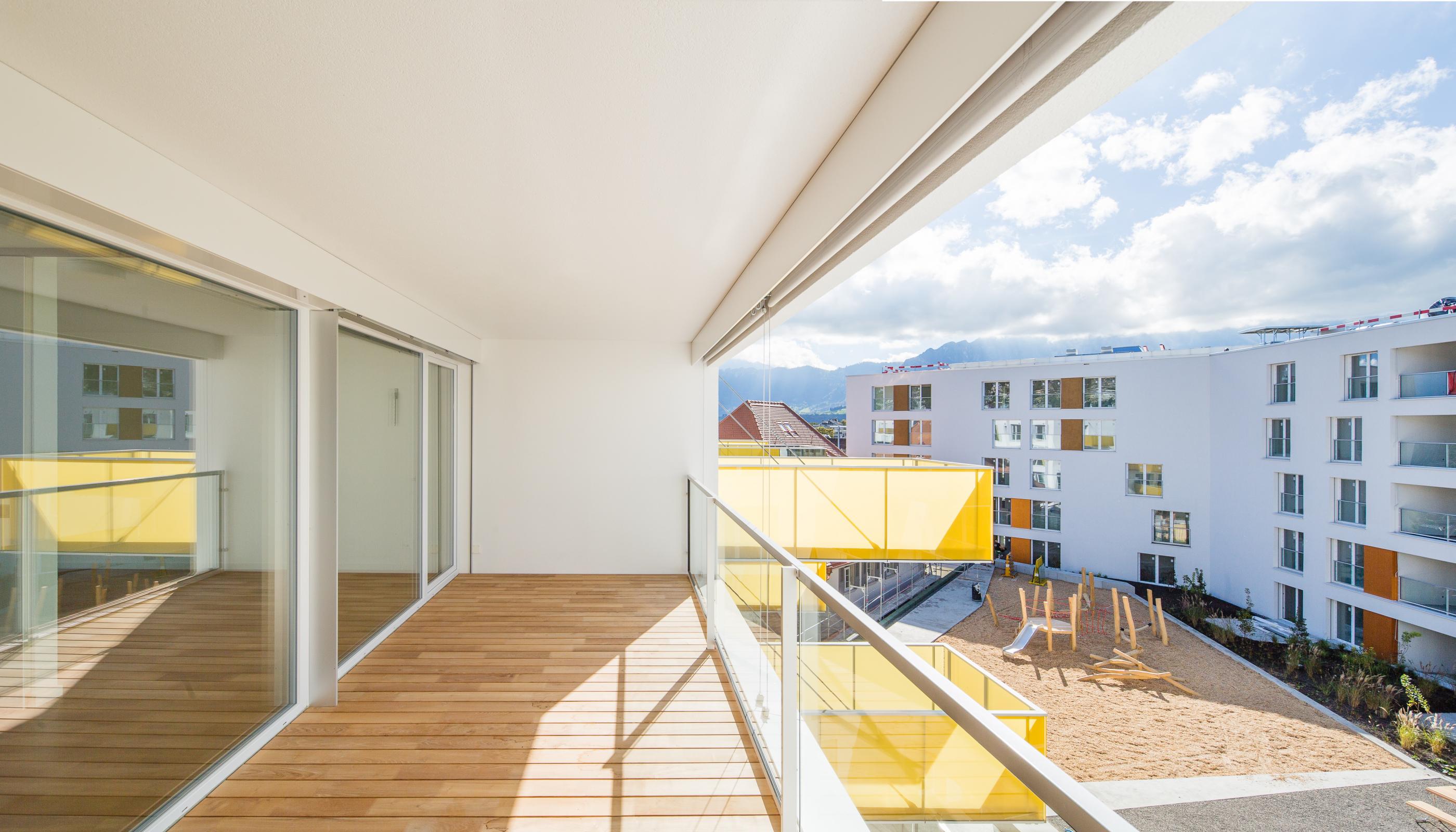 In downtown Thun at the site of the former commercial and industrial property that belongs to the Emmi Group and the cinema Rex, a new city-within-a-city was created that brings together living, work, recreation and shopping.
The concept brings the Puls Thun and Rex Thun properties together to create a single urban architectural entity. Four folded, shelf-like construction elements and a vertical unit, all situated on the plateau of a ground level, create dynamic urban areas and space for public uses. On the roofs of the units an urban oasis has been developed with gardens and open space for residents. Rex Thun will carry on Thun's cinematic tradition − the movie theater was established on the property in 1952 and will now be integrated into the new work, leisure and living concept. The planned variety of uses makes Puls Thun and Rex Thun an urban meeting point for all generations. Public and private areas overlap in a productive manner, forming a diverse, lively whole. 
The new buildings were constructed and certified to the Minergie standard.