You are here
Wasserschloss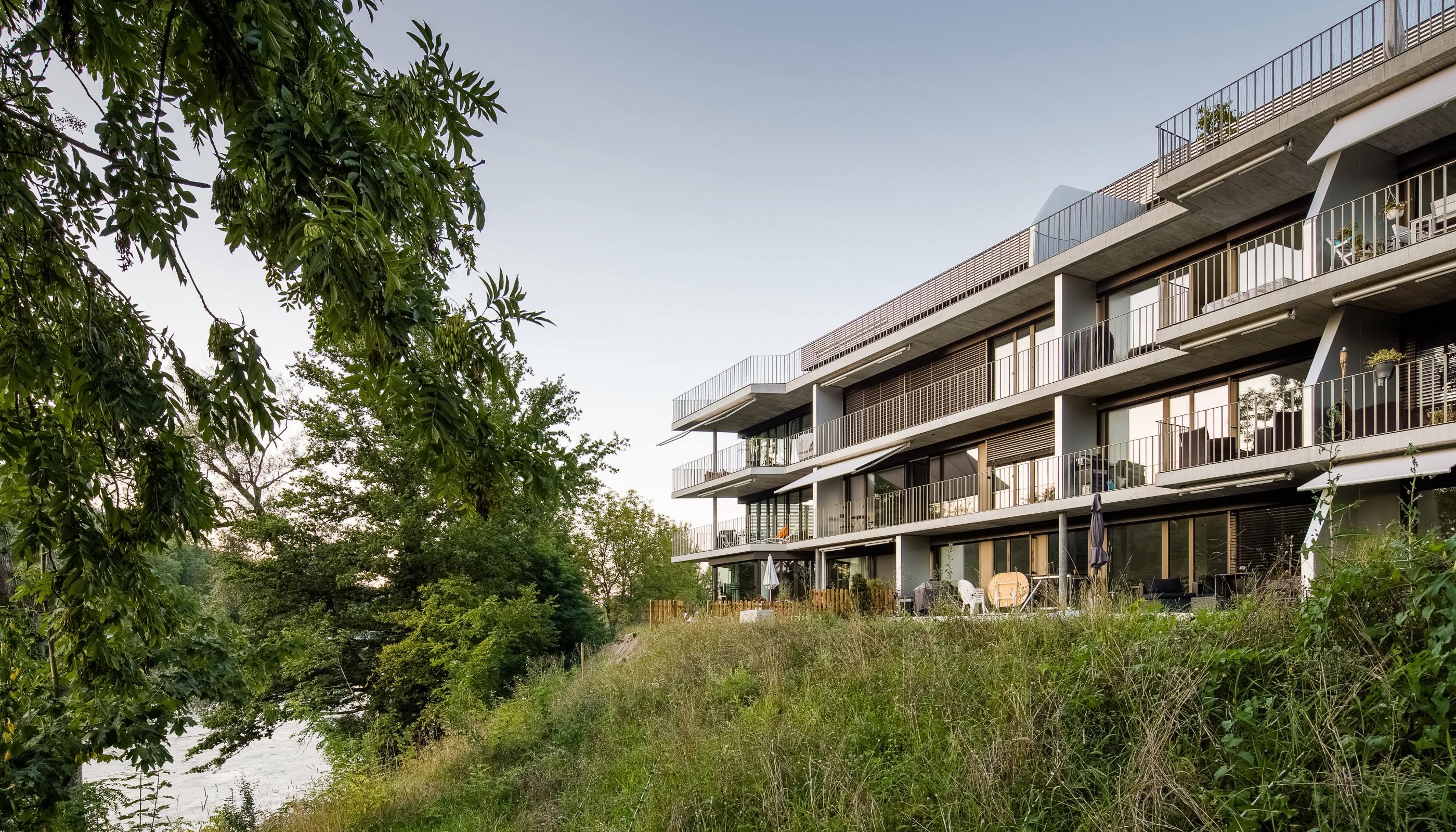 The residential building block Wasserschloss (trans: castle of water) lies directly on the banks of the Aare River right across from a nature reserve. The residents of the 33 units have a direct view of the water from their windows and the confluence of the Limmat, Reuss and Aare Rivers.
The four-storey apartment block is oriented towards the river and nature. Through a sharp bend in the building, the volume is broken to optimize both the views and natural lighting of the living units. Each unit has a view of the river and gains natural light from both sides. The compact nature of the building and its placement near the riverbank leaves a generous open area on the building's opposite side for a playful and nature-oriented garden.
Through the horizontal orientation of the façade accentuated by a color gradient that becomes lighter towards the top, the building blends into the natural surroundings and upwards towards the sky. Moreover, the exterior wall cladding of horizontal metal bands plays with varying reflections of light and water.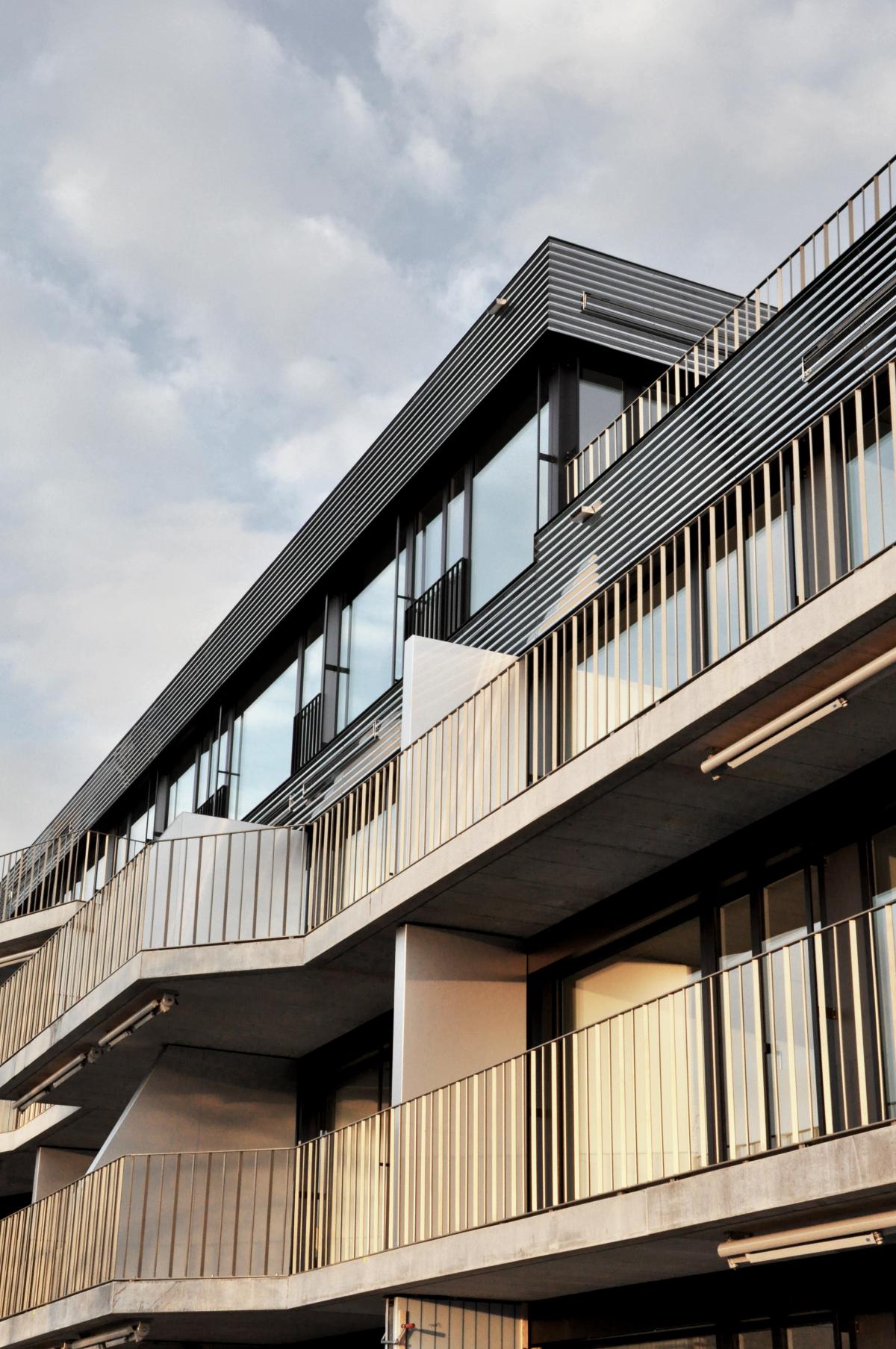 © Holzer Kobler Architekturen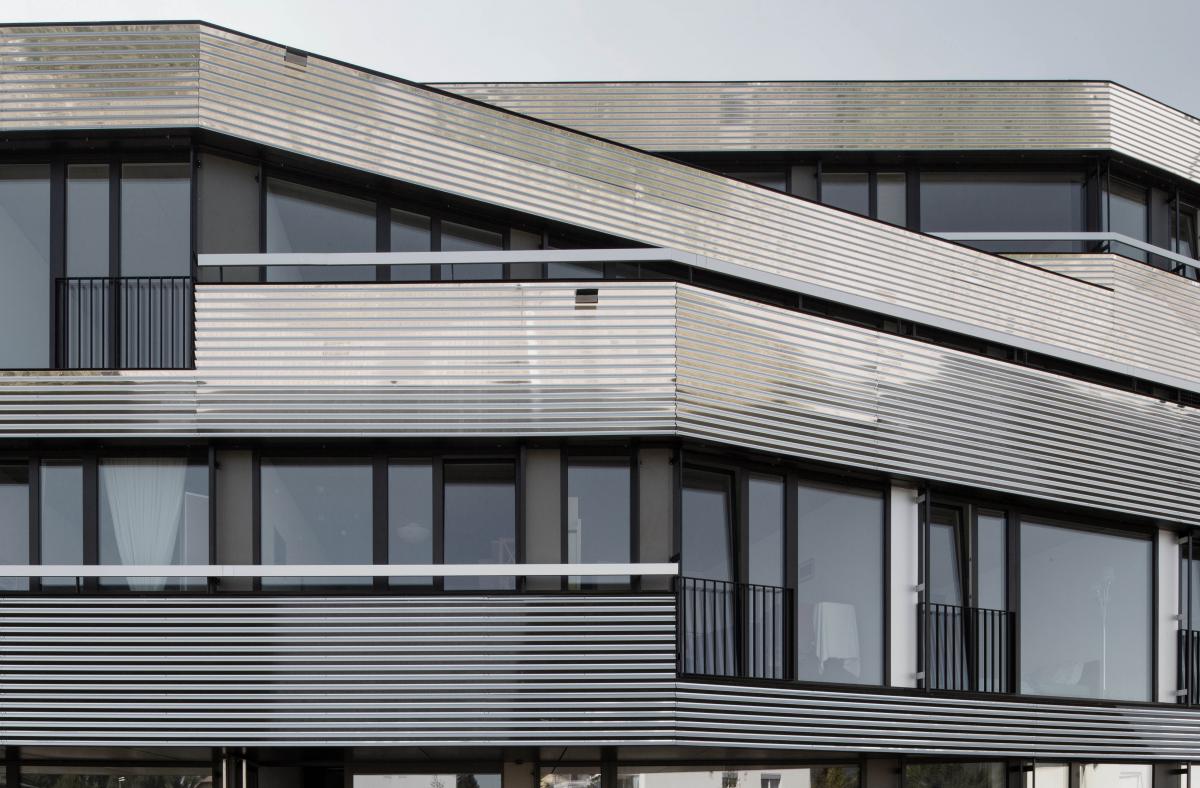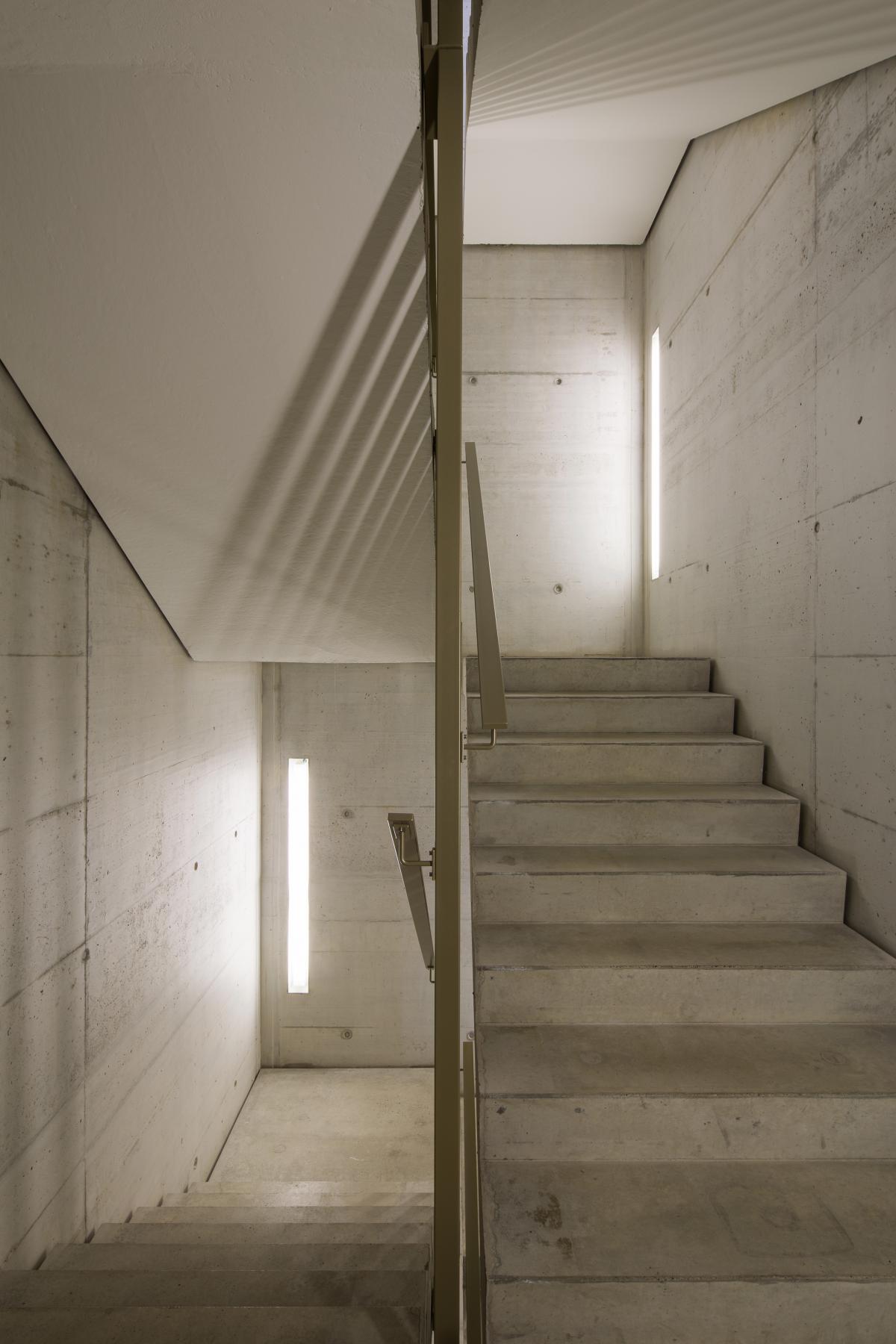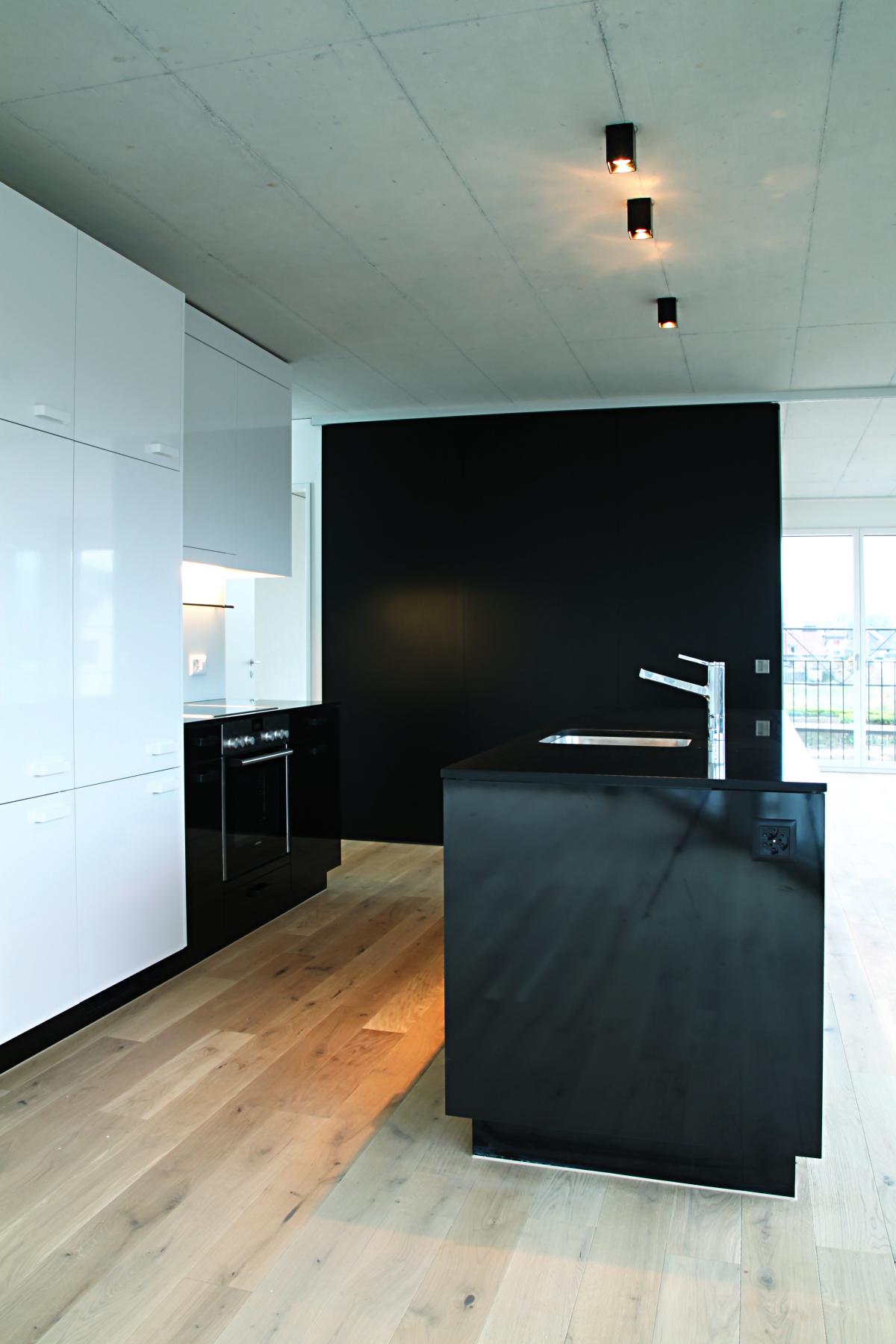 © Holzer Kobler Architekturen