You are here
The City in the House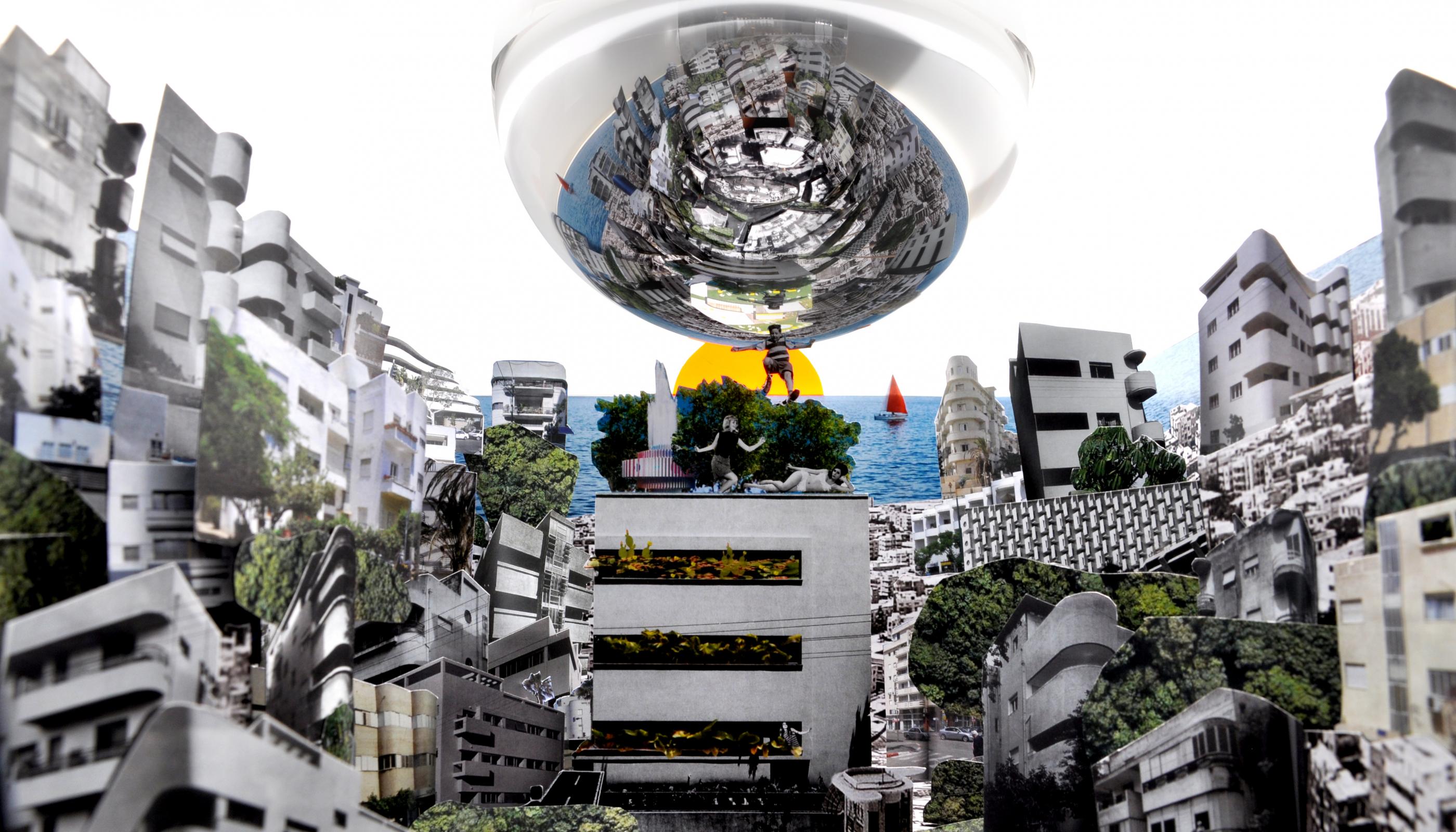 © Holzer Kobler Architekturen
Max Liebling House – White City
The concept for the White City Center thrives on the dynamics, interaction and interplay between interior and exterior in house and city. The underlying structure of the master plan provides a clear layout and at the same time enables an exuberant stratification of present and past.
The master plan for Tel Aviv, developed by Patrick Geddes in 1925, was articulated by the idea that a city is an urban unit characterized by social processes, an organism constantly subject to spatial and temporal change. Following Geddes' plan, the concept is based on the idea of the City Within the House: the properties and particularities of the White City's urban structure are transformed into a vertical stratification, the building's programs adapting themselves to the floor plan of the Max Liebling House in a similar manner as the houses, streets, and squares do within Geddes' plan. It is critical to understand both the architecture of a building and the architecture of a city as a formation whose impact lies not in the individual space or building, but rather in the interplay of spatial or urban fragments in the context of their environment and history.
A pivotal element is a mirrored balloon installed on the roof terrace. It provides a new perspective of the surrounding White City as seen in its reflection, while it also provides shade for the terrace. Placed at the end of the tour, this balloon embodies the essence of the City within the House; it encapsulates the overall concept as an image, visible from far. The balloon as a design detail has the potential to become a distinguishing symbol of the White City Center.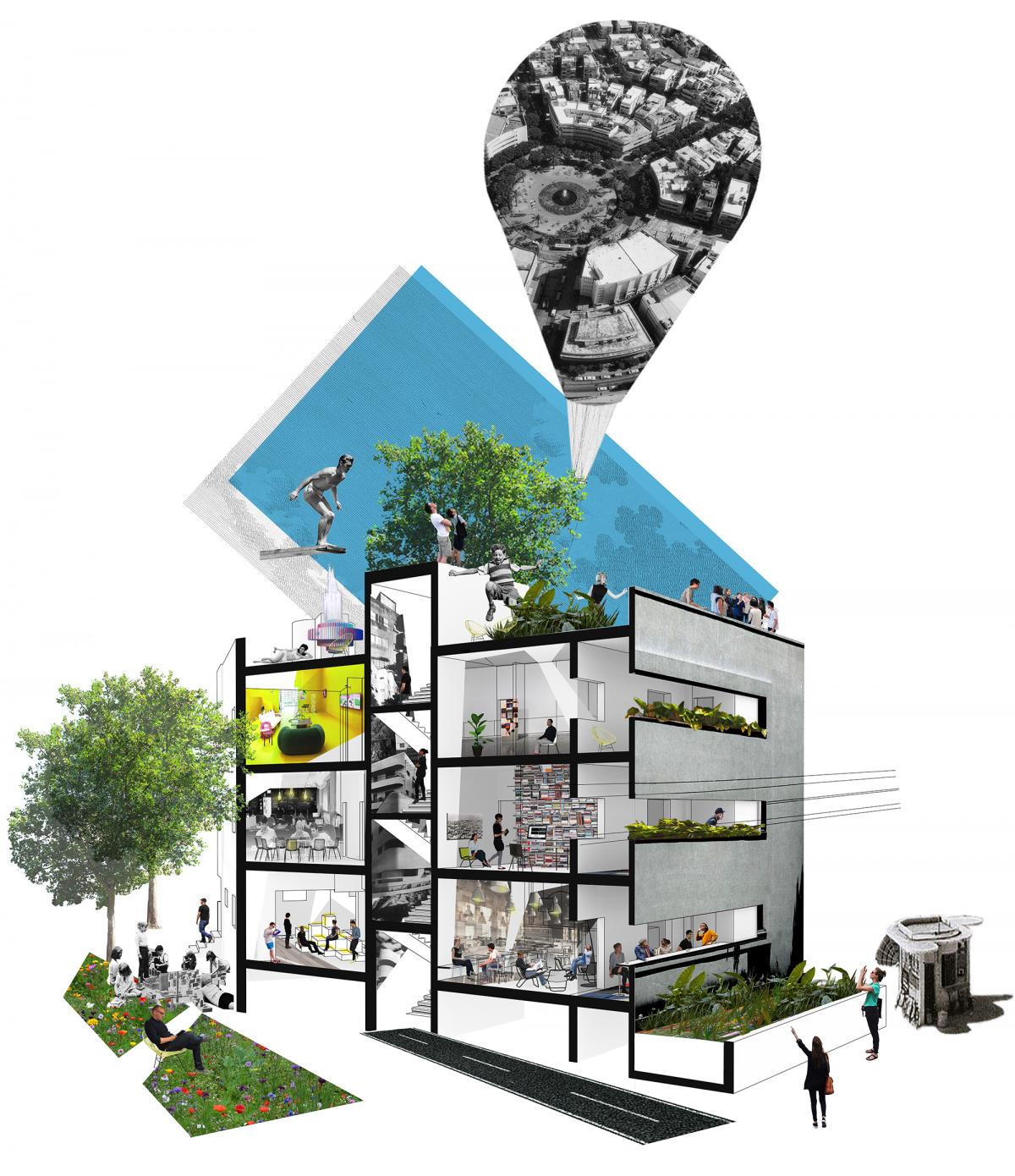 © Holzer Kobler Architekturen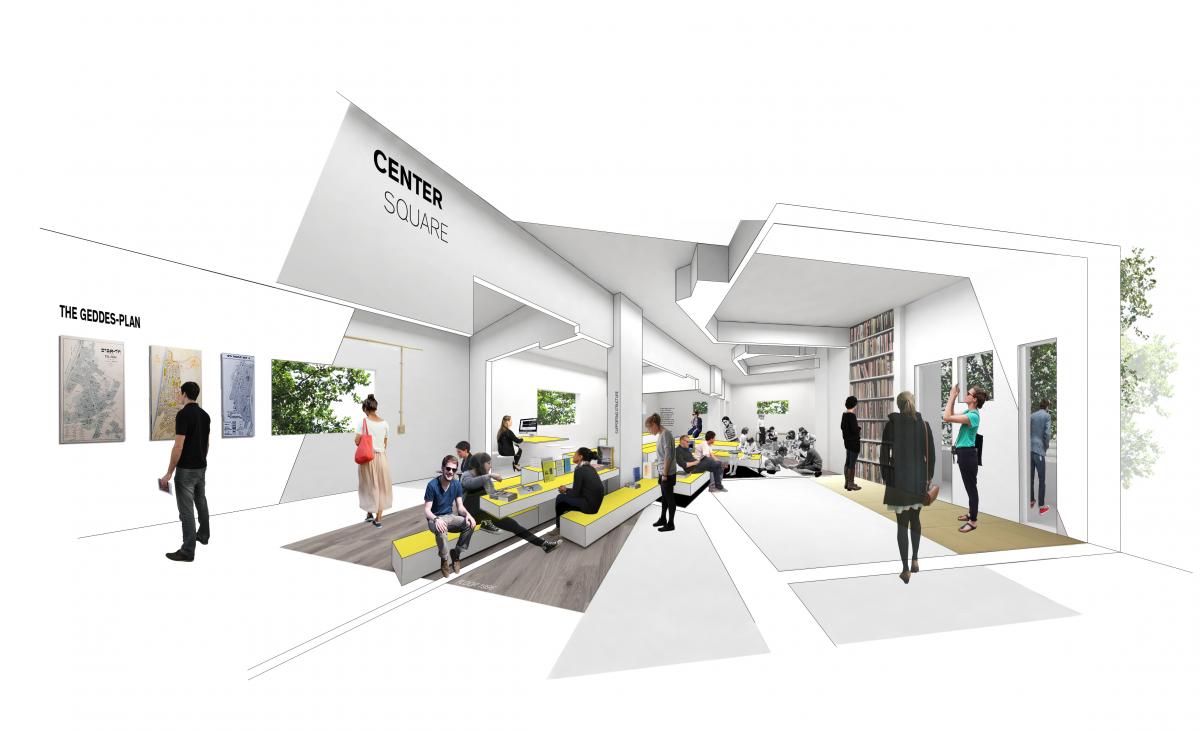 © Holzer Kobler Architekturen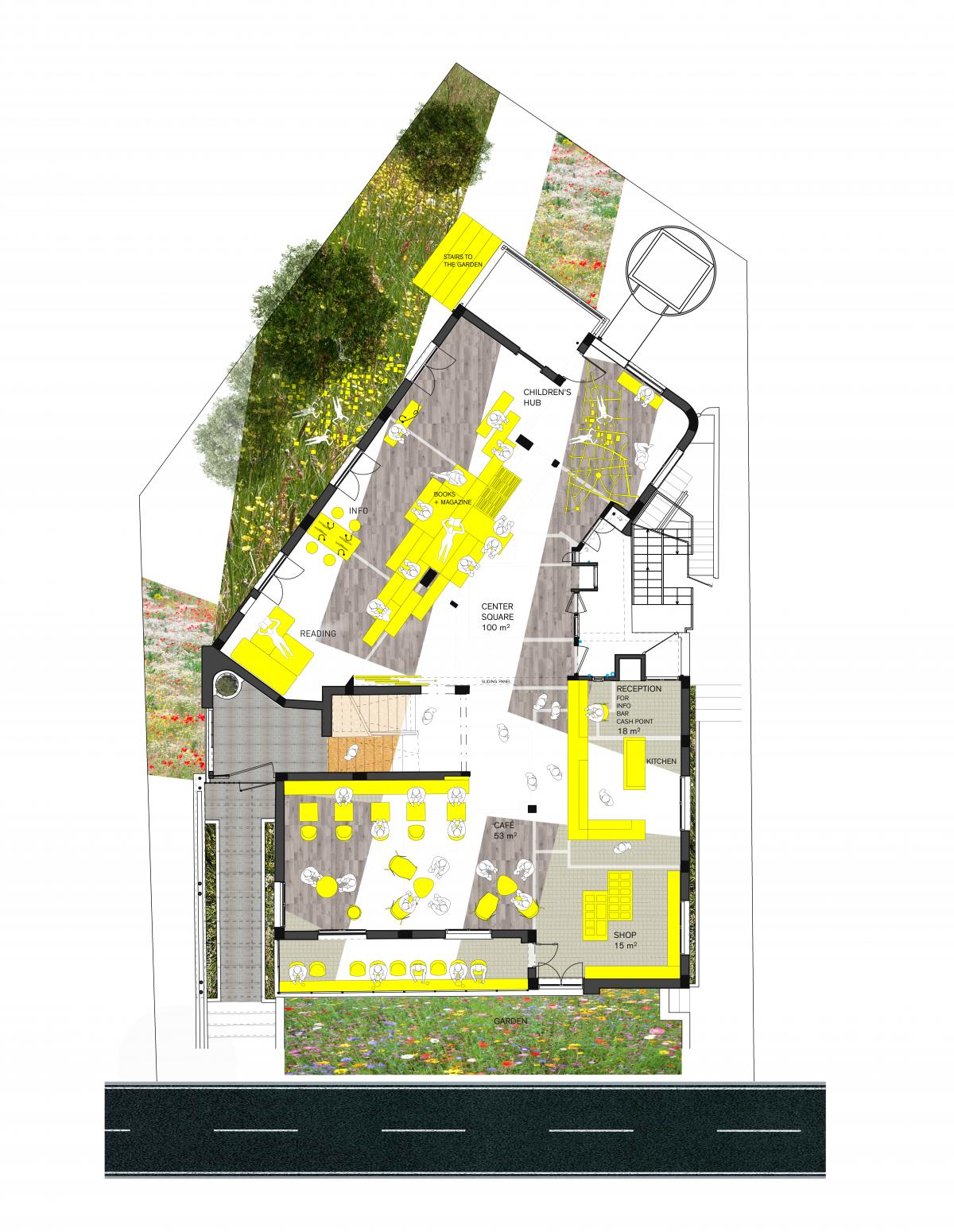 © Holzer Kobler Architekturen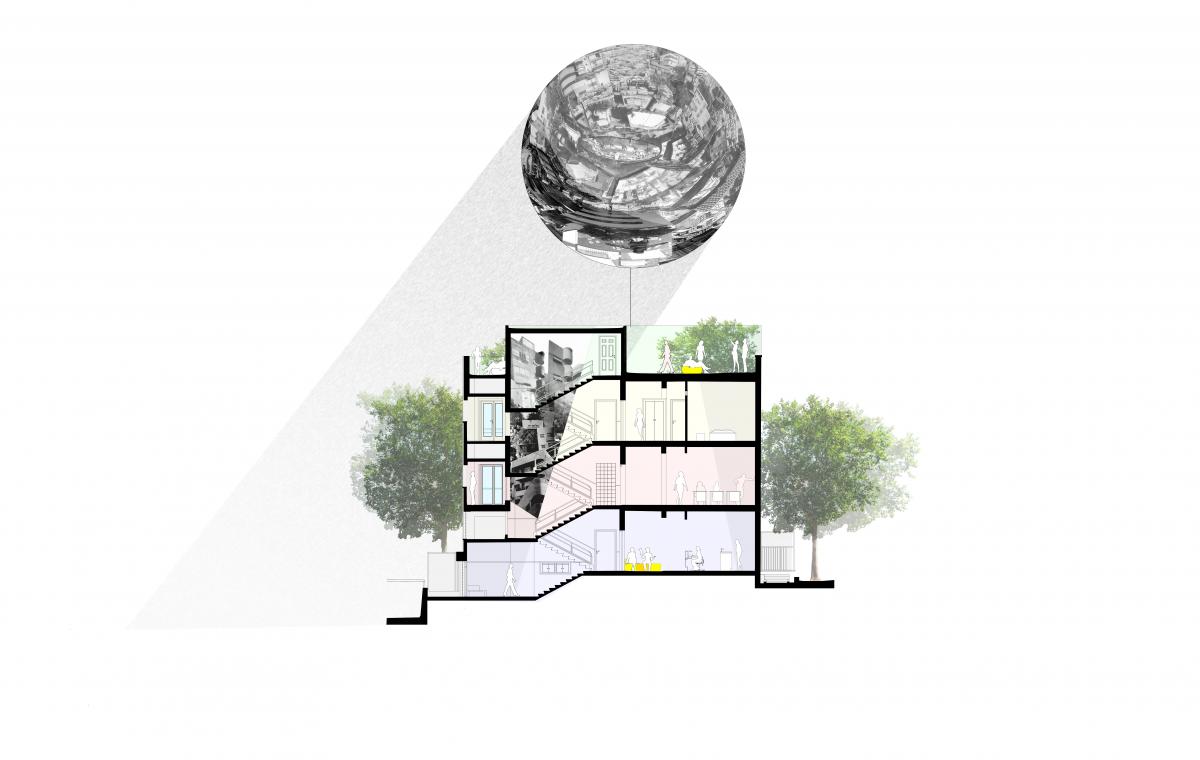 © Holzer Kobler Architekturen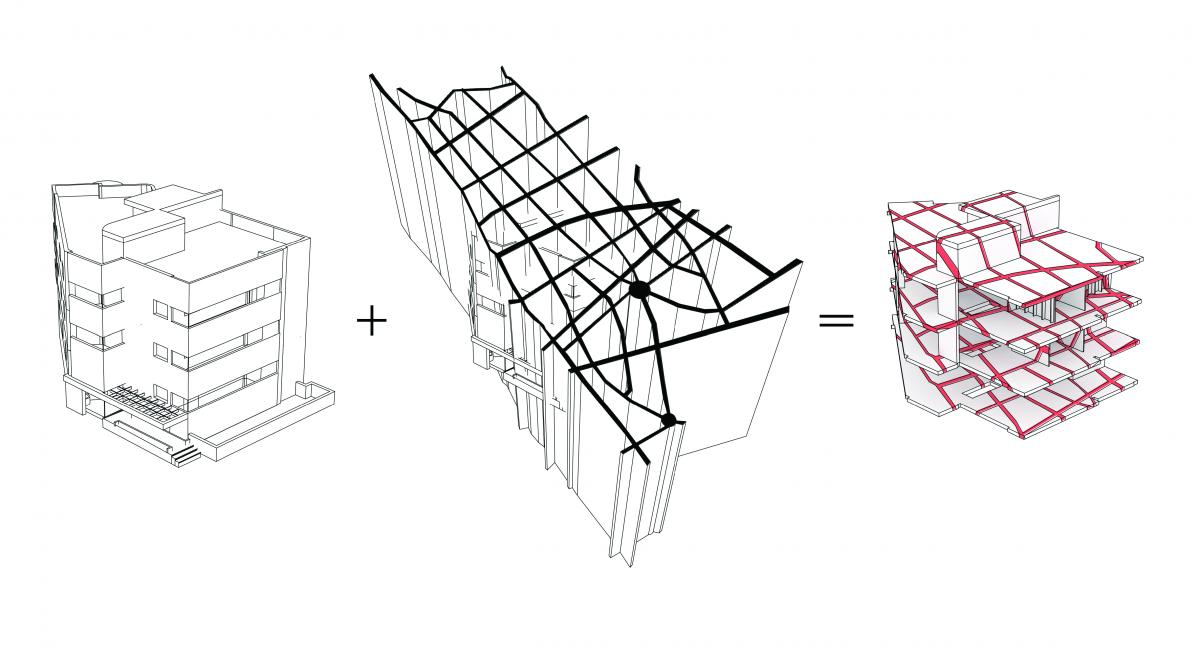 © Holzer Kobler Architekturen