You are here
Love Thy Neighbour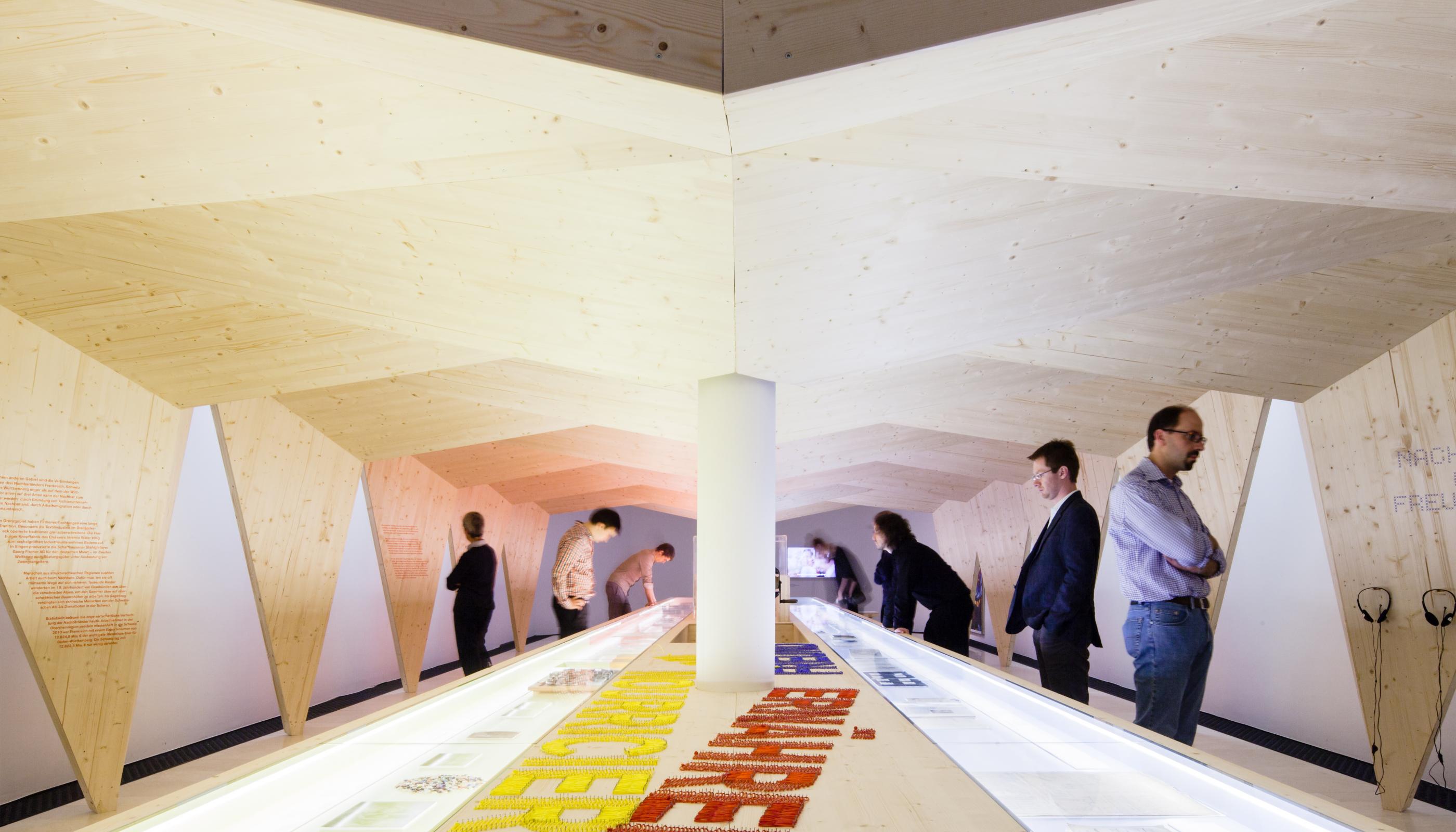 Tales of Relationships from the "Border Triangle"
Love Thy Neighbour takes visitors on a journey through time across two centuries of sometimes painful, sometimes wonderful, but always intense relations between neighbours in the region where the borders of Germany, Switzerland and France meet.
Five space-defining installations cut through the first of the two exhibition galleries. Differing in shape, height, and permeability, they mark out boundaries and symbolise the multifaceted qualities of relationships with the people "next door": the neighbour is, at varying times, a welcome guest, an enemy, a saviour, an ally or a ruler. The wooden constructions include display cases in which the exhibits are arranged thematically. In the second gallery, a garden tent with a large, long table presents the relationship with the neighbour as provider of sustenance, role model or friend.
"Do you love your neighbour?" In a film at the end of the exhibition, people from the "border triangle" give their answers to that question. Graphic realisation of the catalogue, poster and exhibition rounds off the integrated design concept.