You are here
NO COMPROMISES!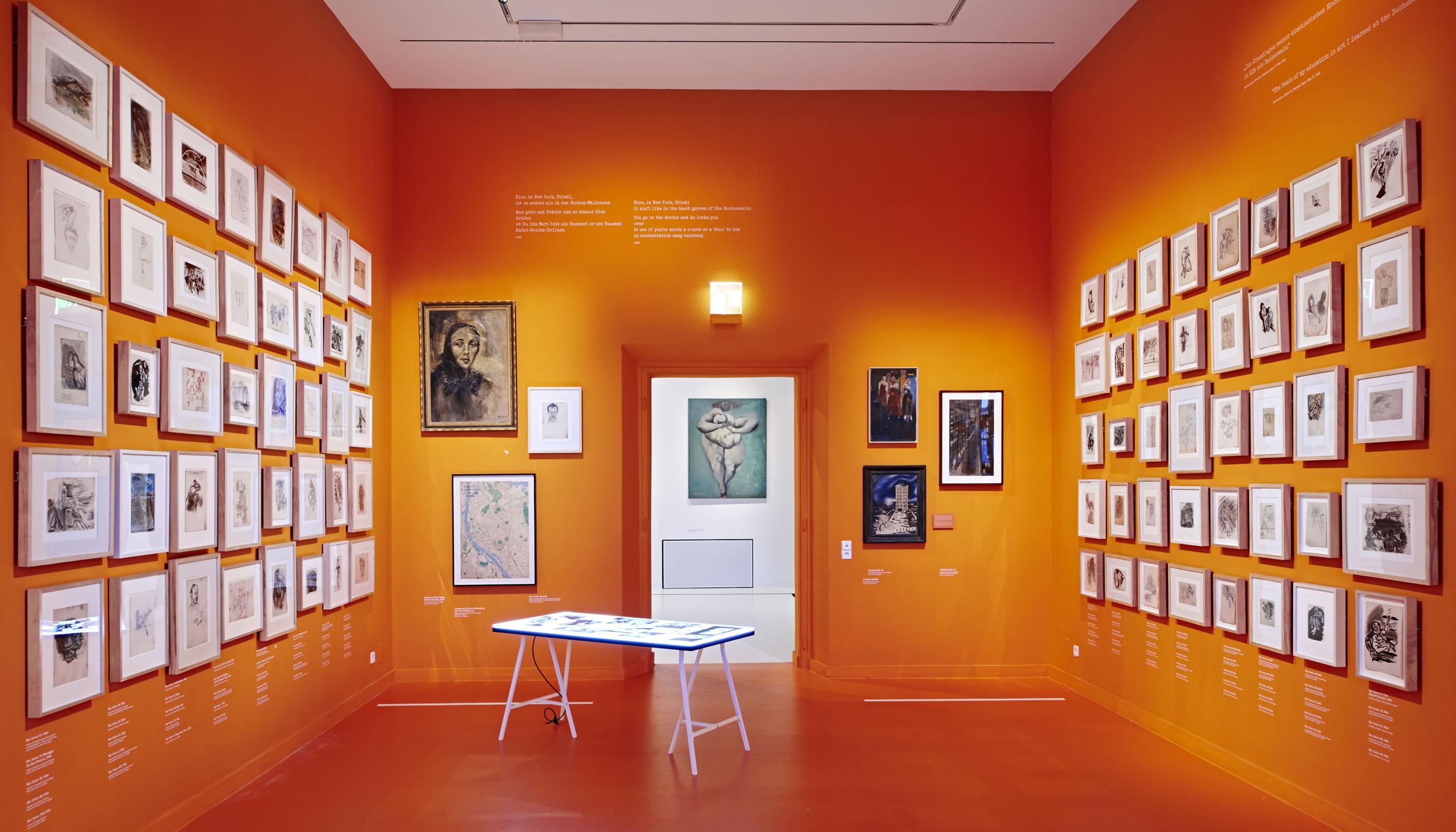 © Jüdisches Museum Berlin, Foto: Yves Sucksdorff
The Jewish Museum Berlin is showing a first major retrospective of the work of Boris Lurie, founder of the NO!art movement, who died in 2008. In his manifold oeuvre of paintings, collages, sculptures and montages, Lurie explores the political history of the 20th century, confronting viewers with experiences of persecution and prison camps in the Nazi era. Contrasting images of the Shoah with pin-up girls, his work provokes a mix of consternation and fascination.
Designed by the Holzer Kobler firm of architects, the exhibition focuses on the stark contrasts that define Lurie's provocative confrontation with the Shoah. The choice of a dense salon hang, covering the walls with original paintings, sketches and photographs, echoes the way in which the artist liked to display his work in his studio, forming a single gigantic collage. A few subtle strokes of color underline the visual effect of the works, uniting the exhibition space with the works on display in a Gesamtkunstwerk.