You are here
Cathedral Museum Ottonianum Magdeburg
Holzer Kobler Architekturen
Cathedral Museum Ottonianum Magdeburg
The Ottonianum, an exhibition site in the center of Magdeburg, deals with the archdiocese established by the Emperor Otto, which made it possible for the city to develop into a medieval metropolis. The archaeological exhibition centers on Emperor Otto I (912 - 973), his wife Queen Editha (910 - 946) as well as the history of the archdiocese, represented by the magnificent tomb furnishings of the archbishops and a total of almost 100 other objects.
The new museum is located in the building of the former German Reichsbank, adjacent to the cathedral. In the large service hall of the bank, built in 1924, the ticket desk, shop and cafeteria may be found as well as the permanent exhibition. For the urban placing of the bank, the architect at that time, Philipp Nitze, included viewing and color references to the nearby Magdeburg cathedral, which emphasized the architecture with its newly designed entrance and geometric design of its fittings.
The central axis of the cathedral serves as a geometric reference for the scenography and local orientation. Thus this main axis of the cathedral, in the middle of which the tombs of Emperor Otto I and Queen Editha are representatively situated, cuts diagonally through the exhibition space, where it again works as a structure-forming constant. In what is felt to be the center of the exhibition and symbolically placed on a pedestal, the tombs of Emperor Otto the Great and Queen Editha are arranged in a theatrical manner. Around them thematic areas are grouped in form of conglomerates of geometrical buildings modeled after Ottonian architecture. The colors of the Ottonian frescoes, paintings and codices, according to Nitze's color concept, also set new accents inside the steel walls of the exhibition in reference to the cathedral.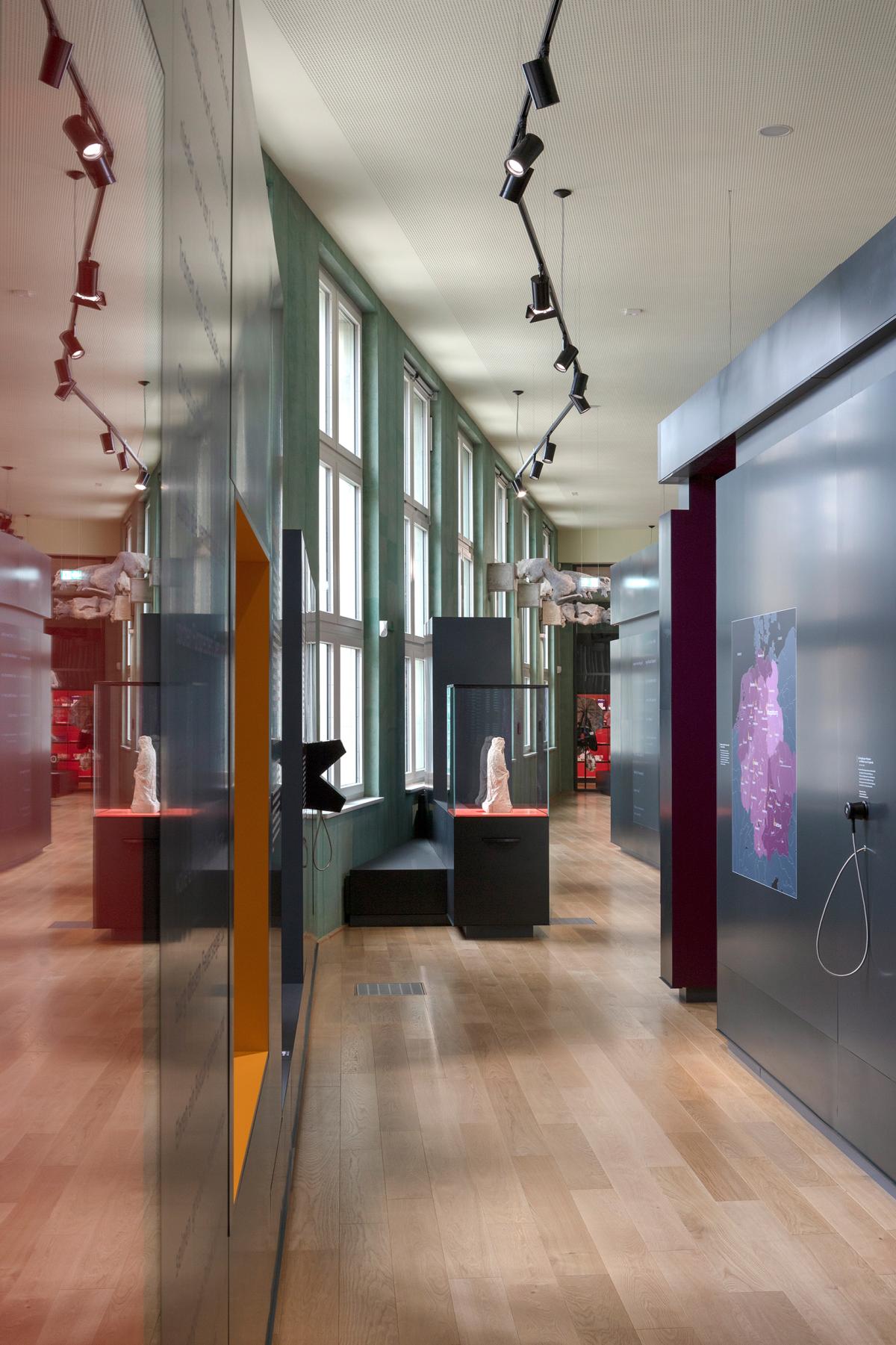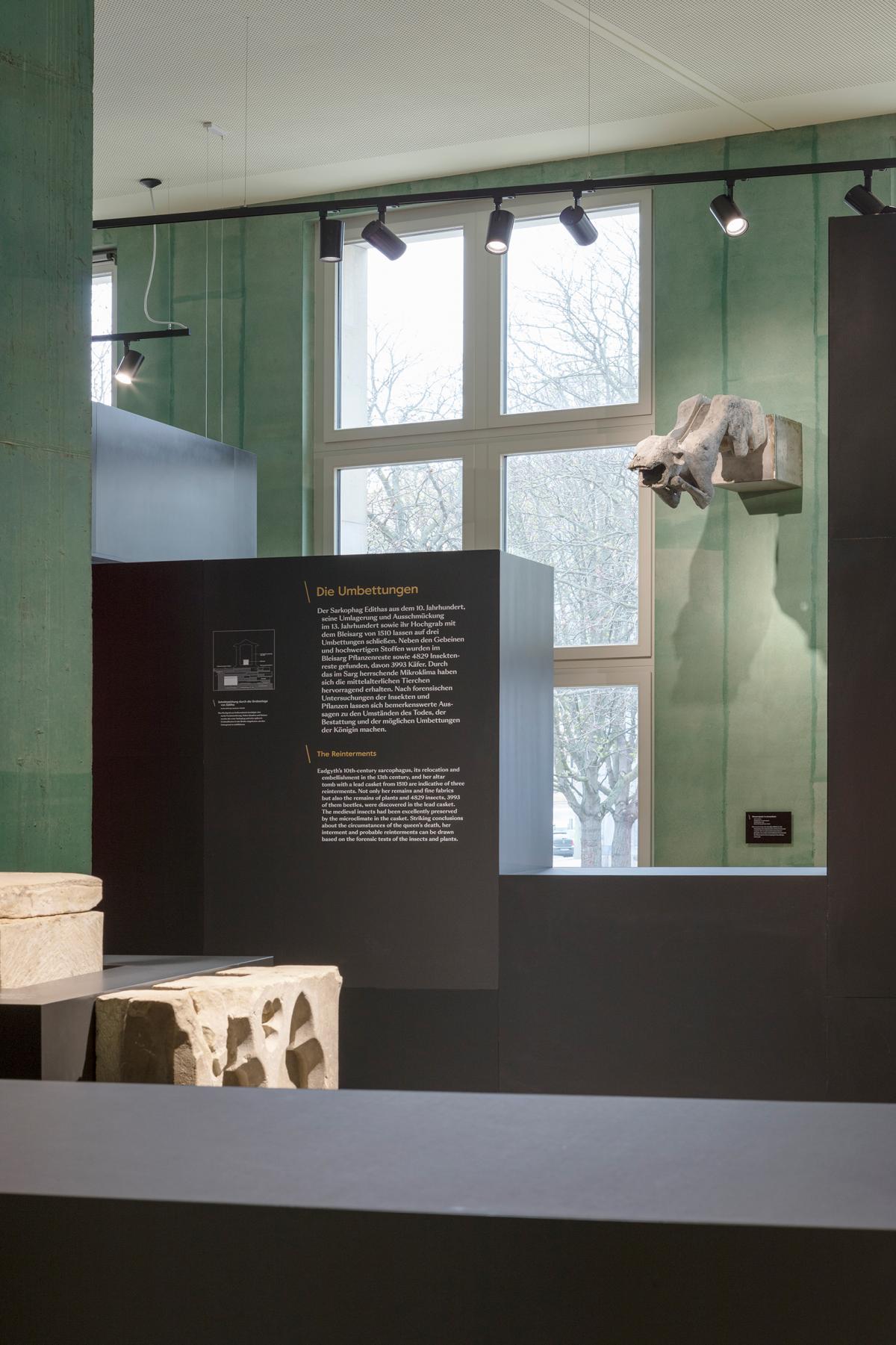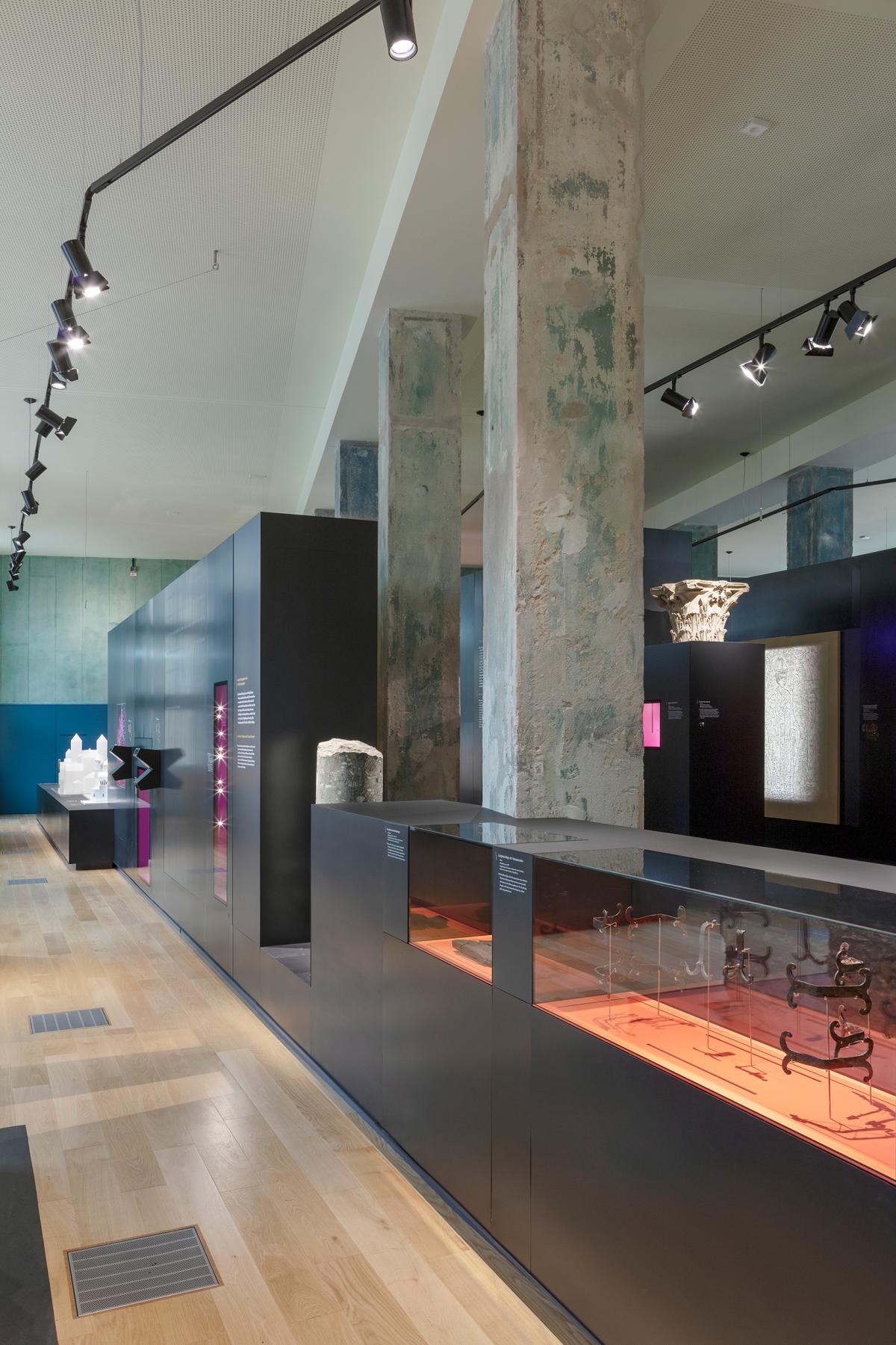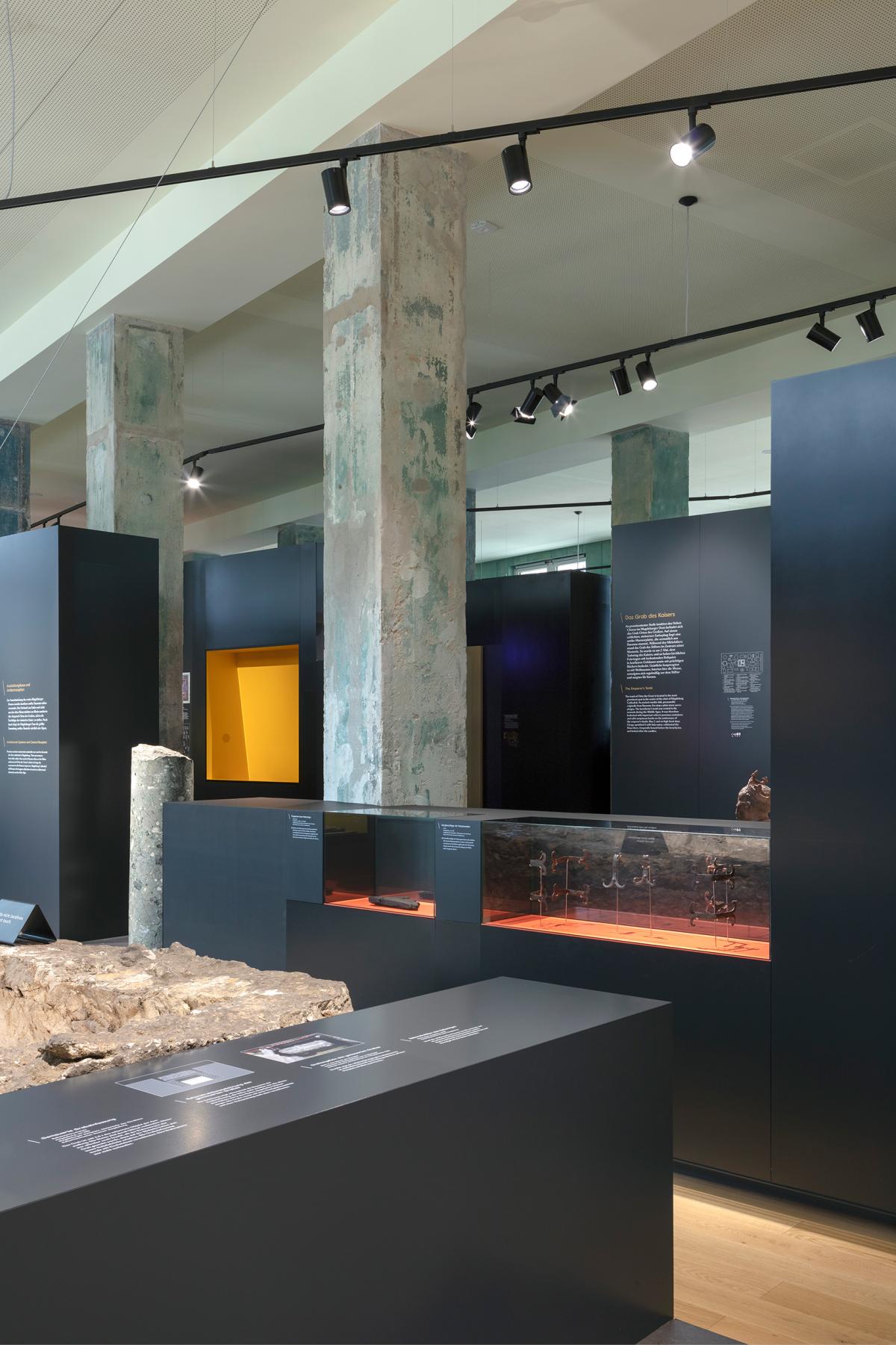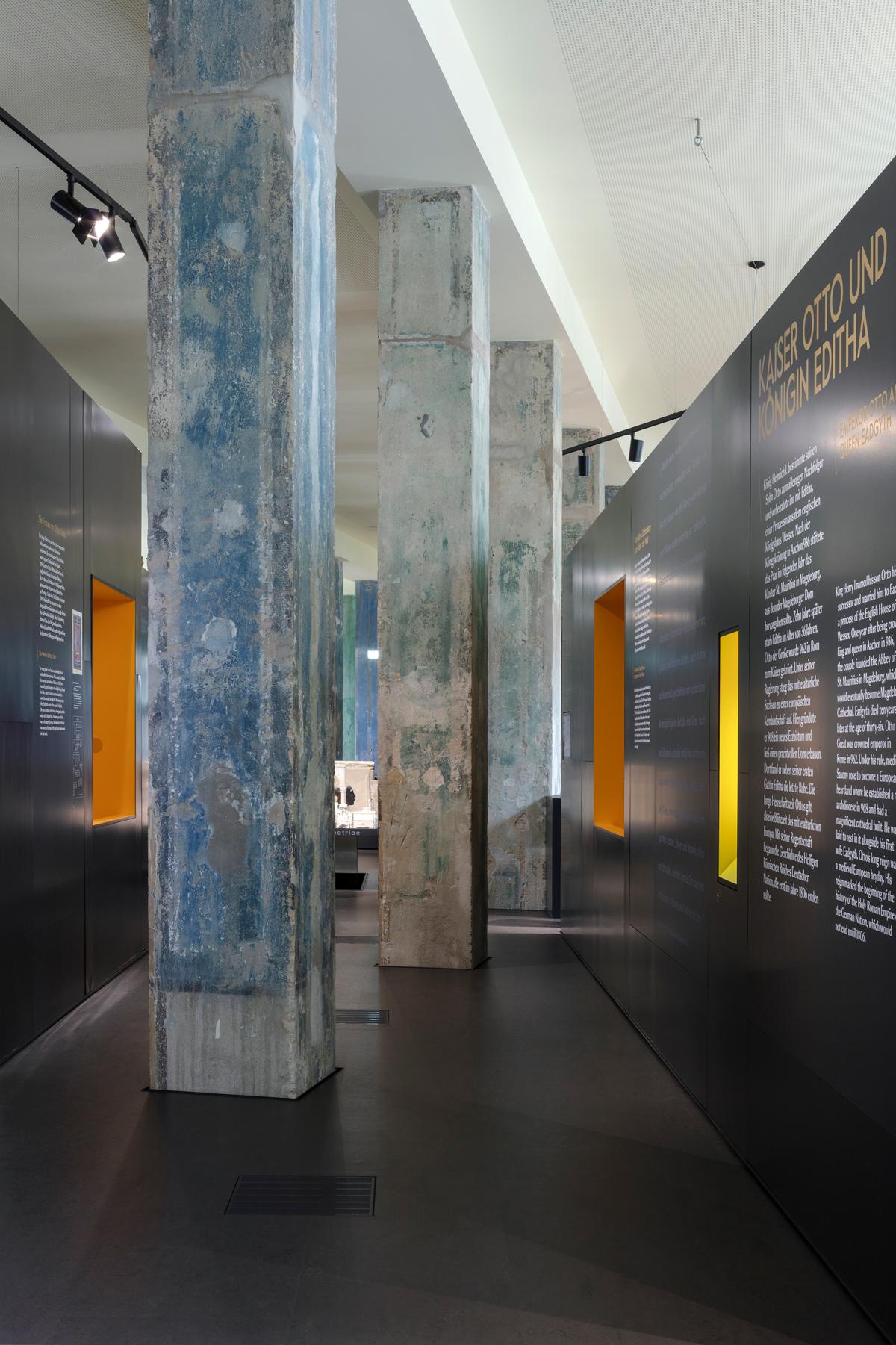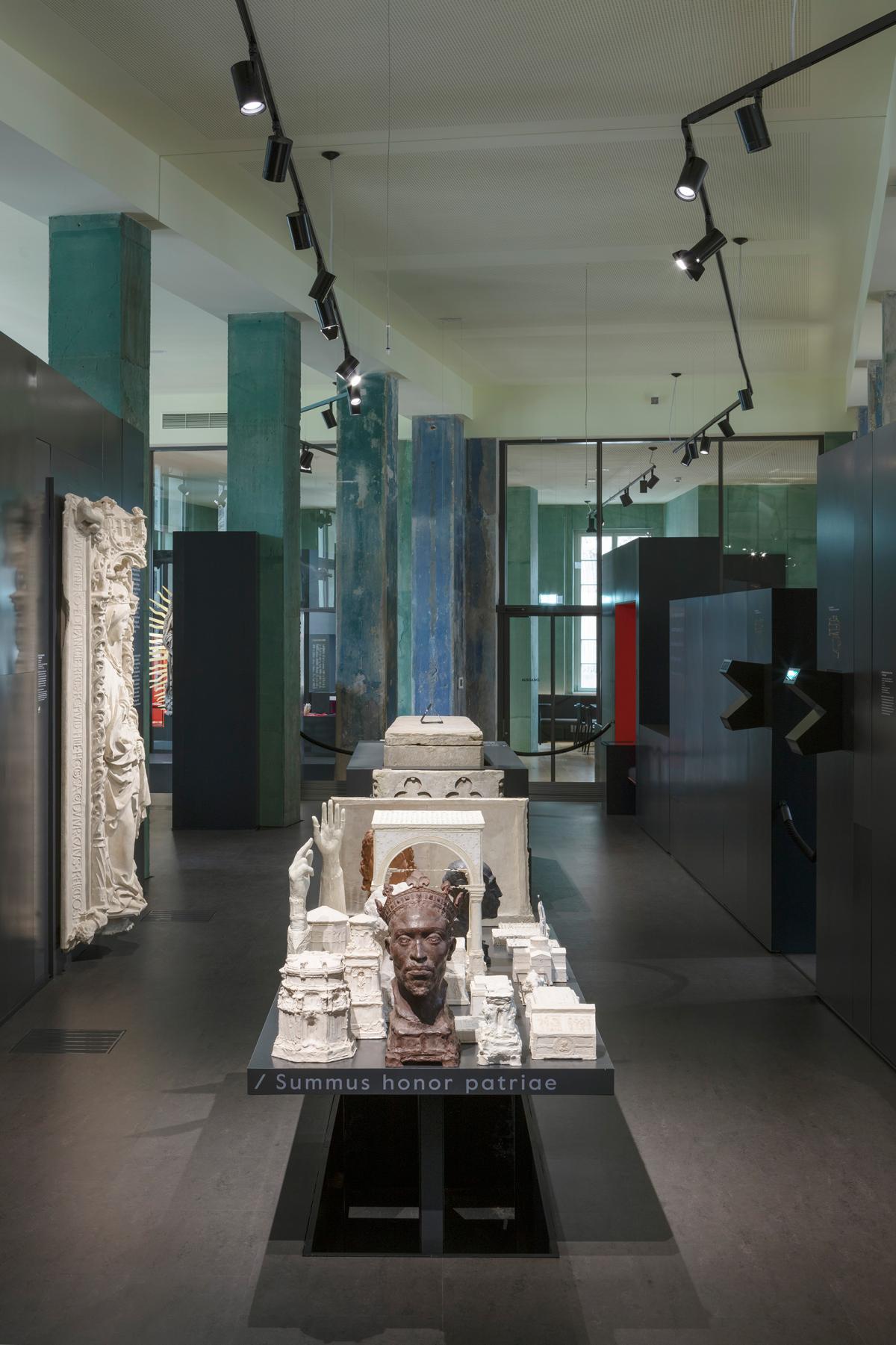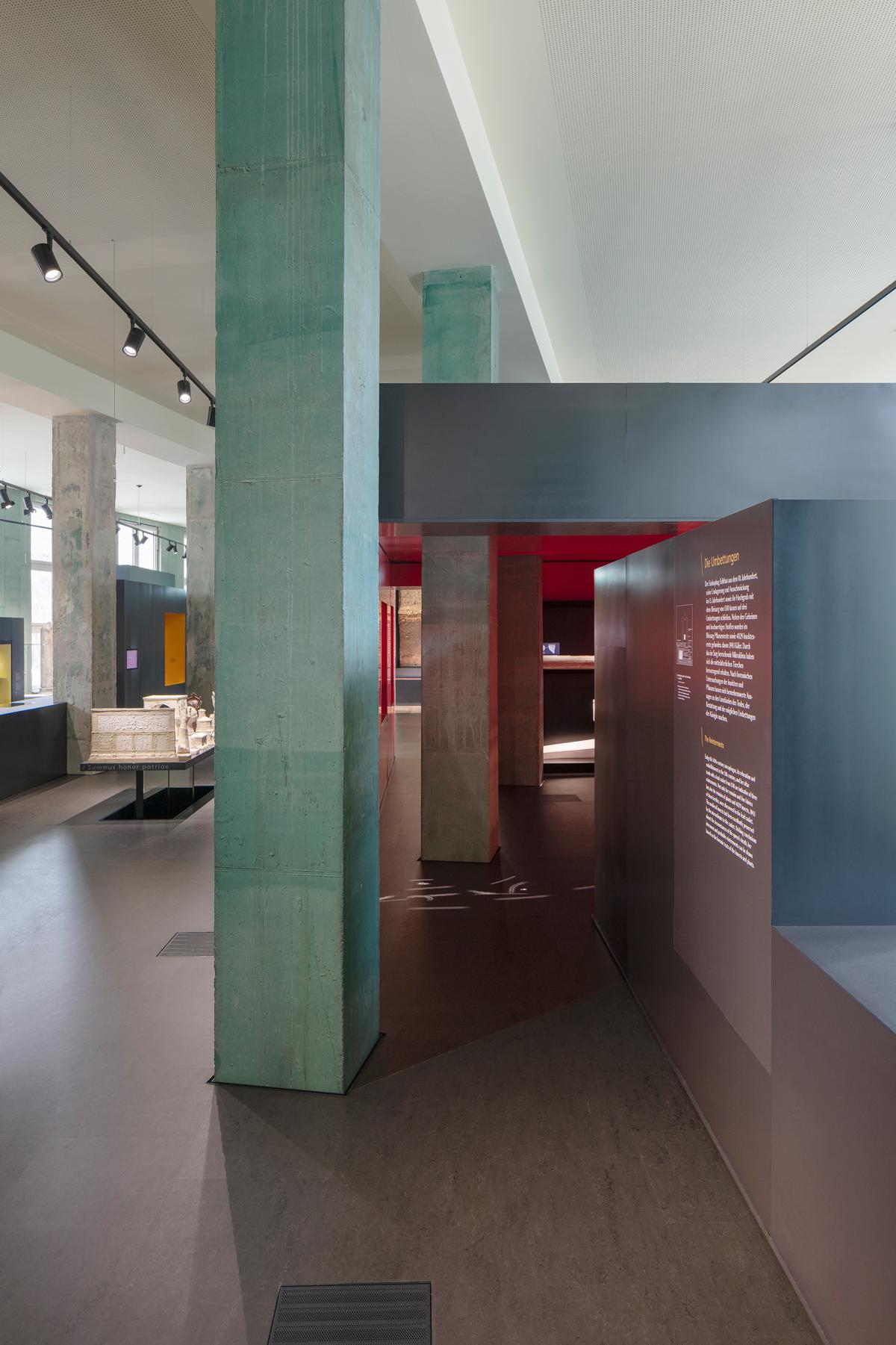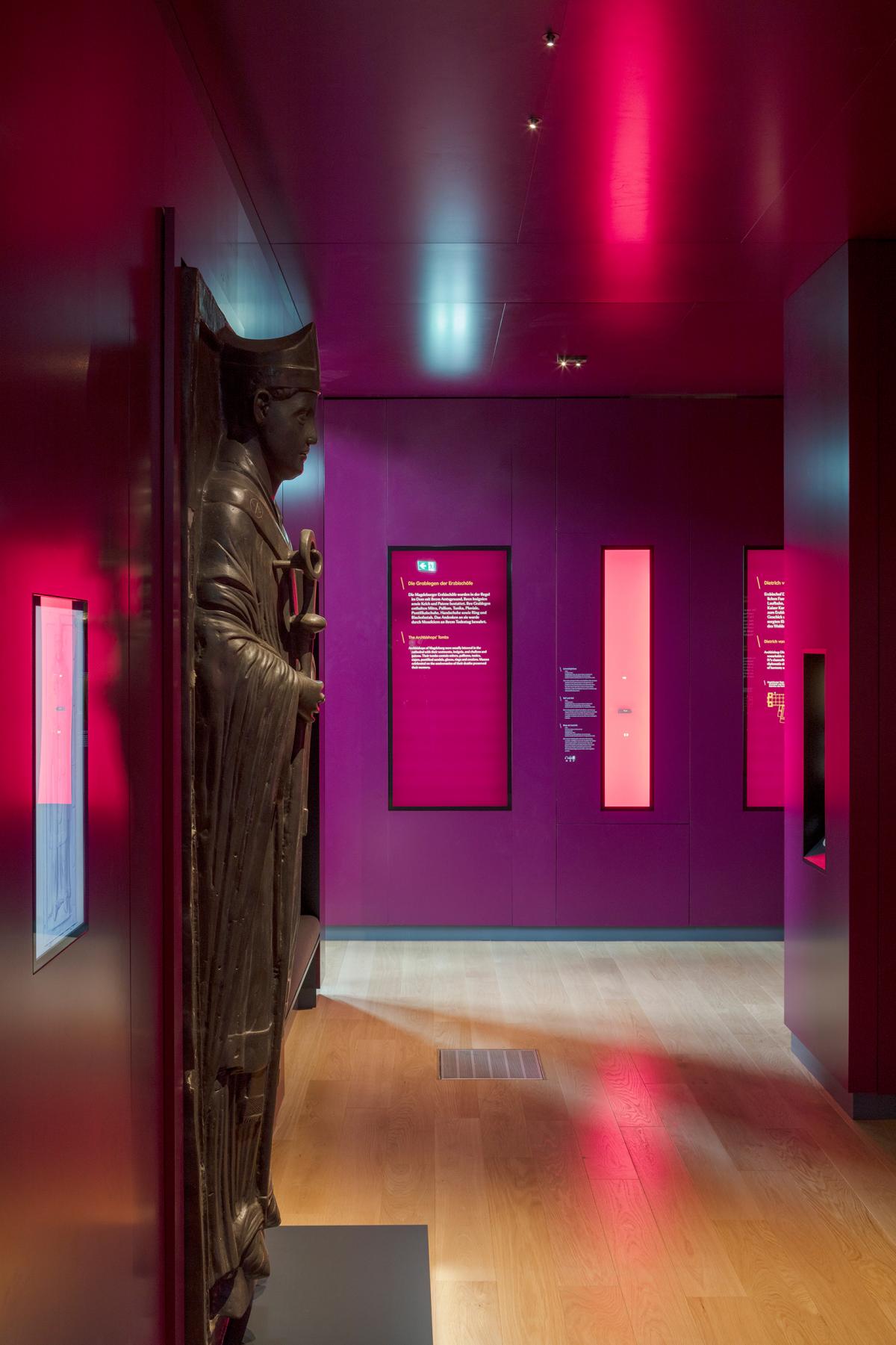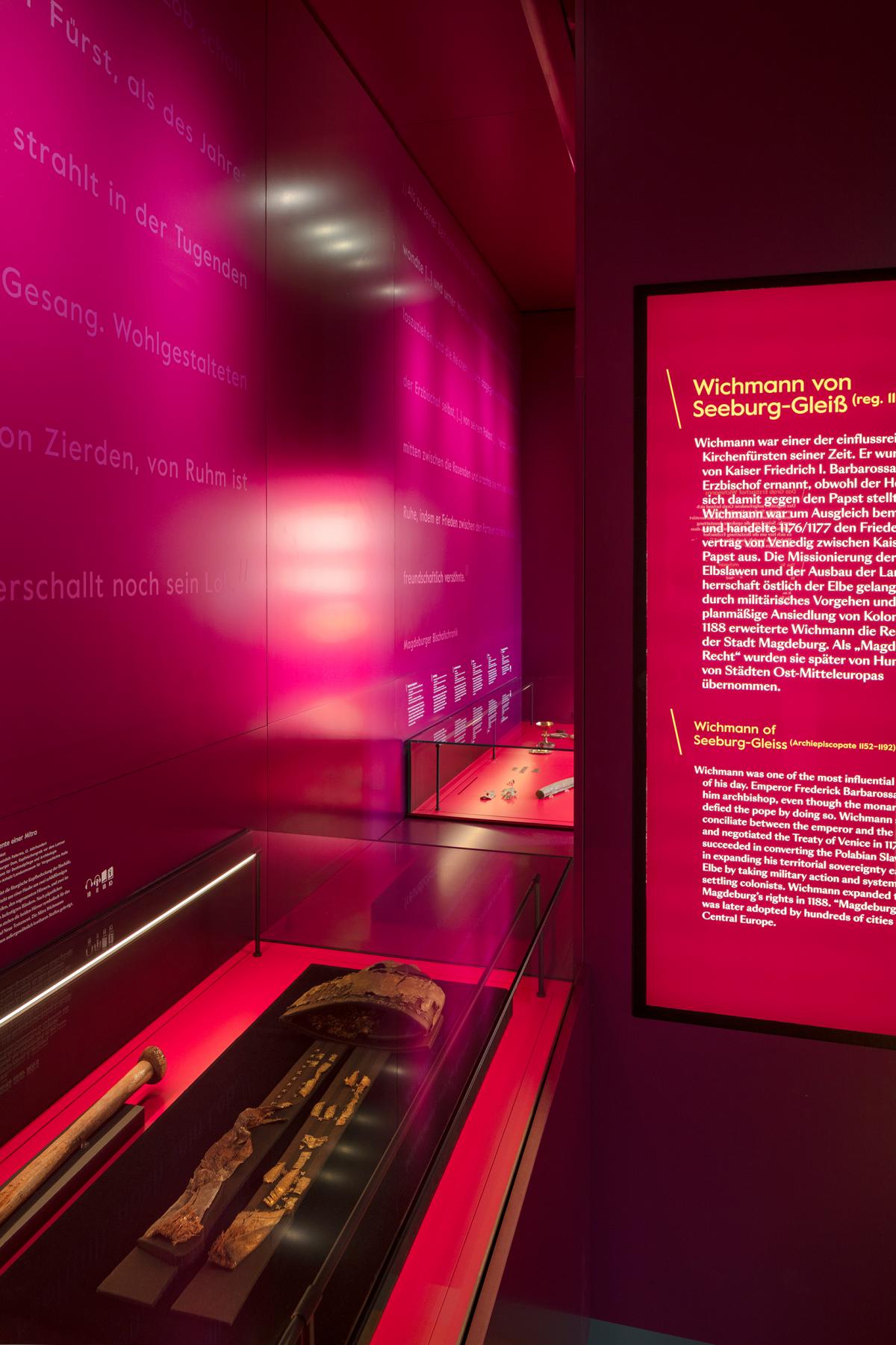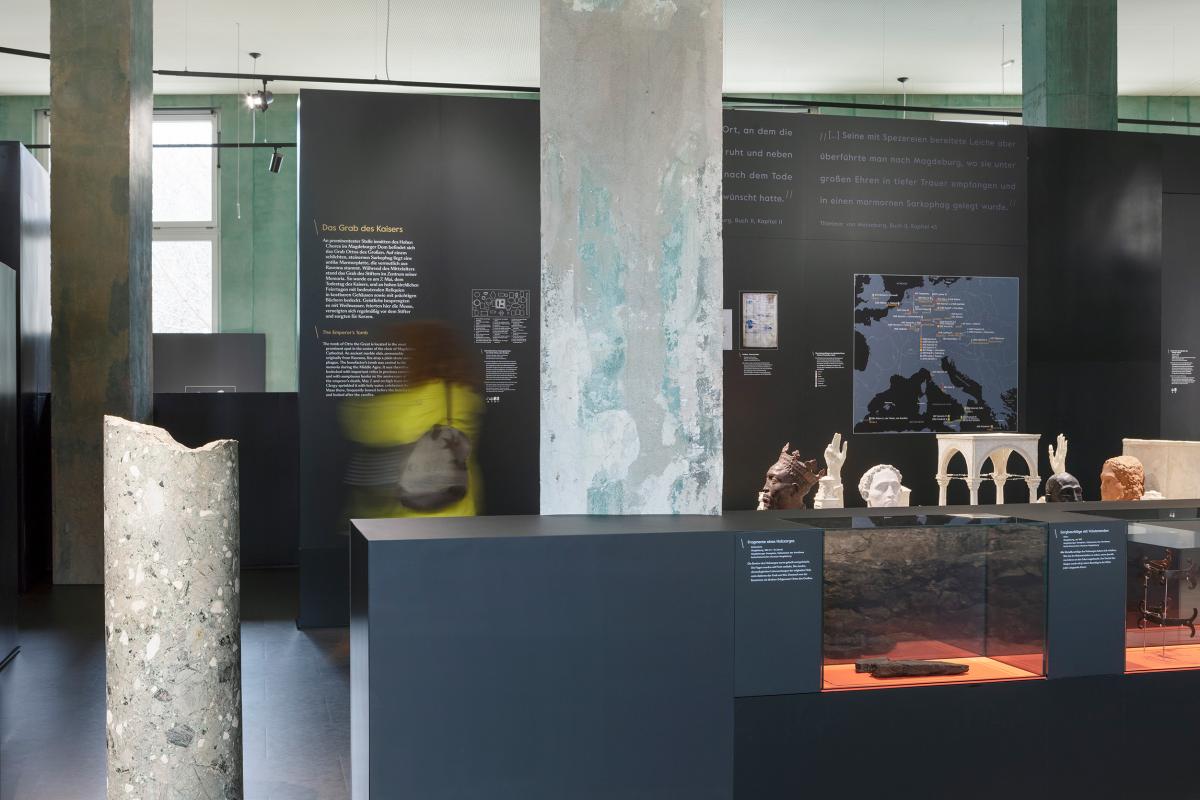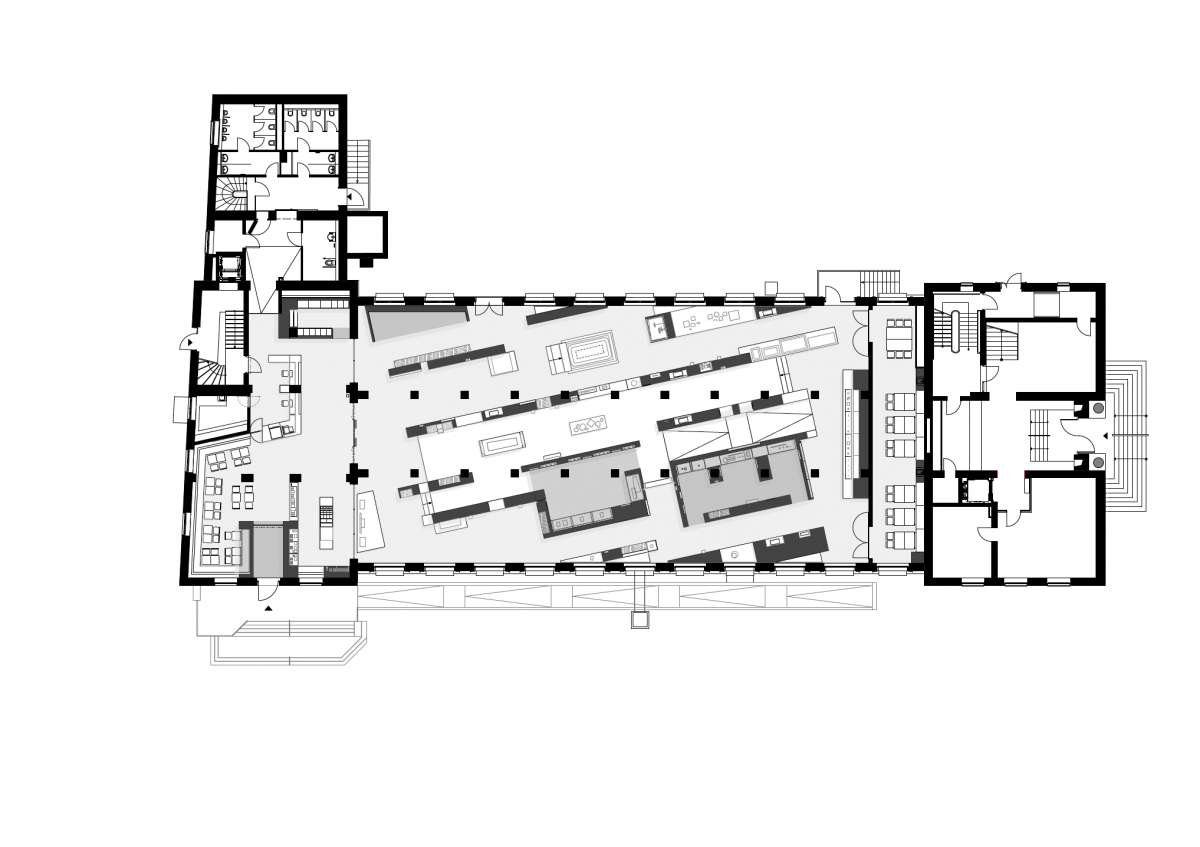 Holzer Kobler Architekturen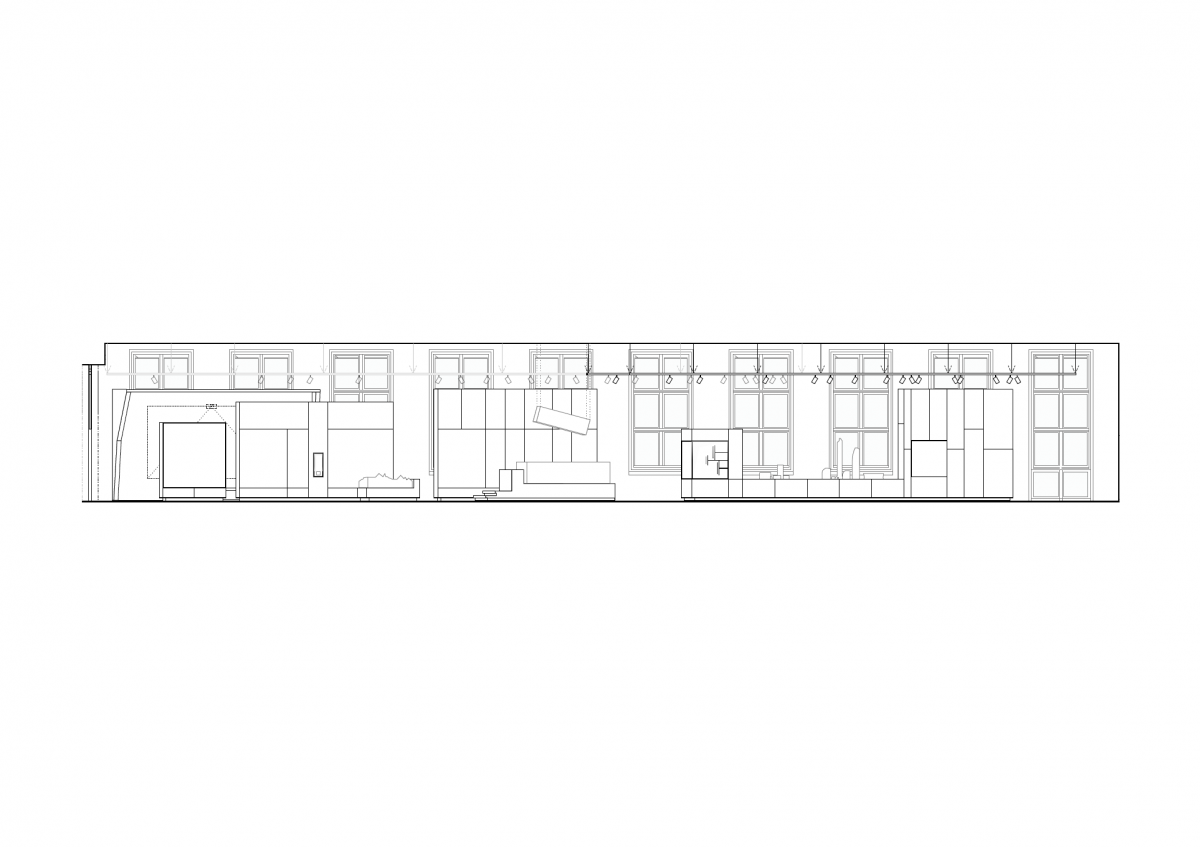 Holzer Kobler Architekturen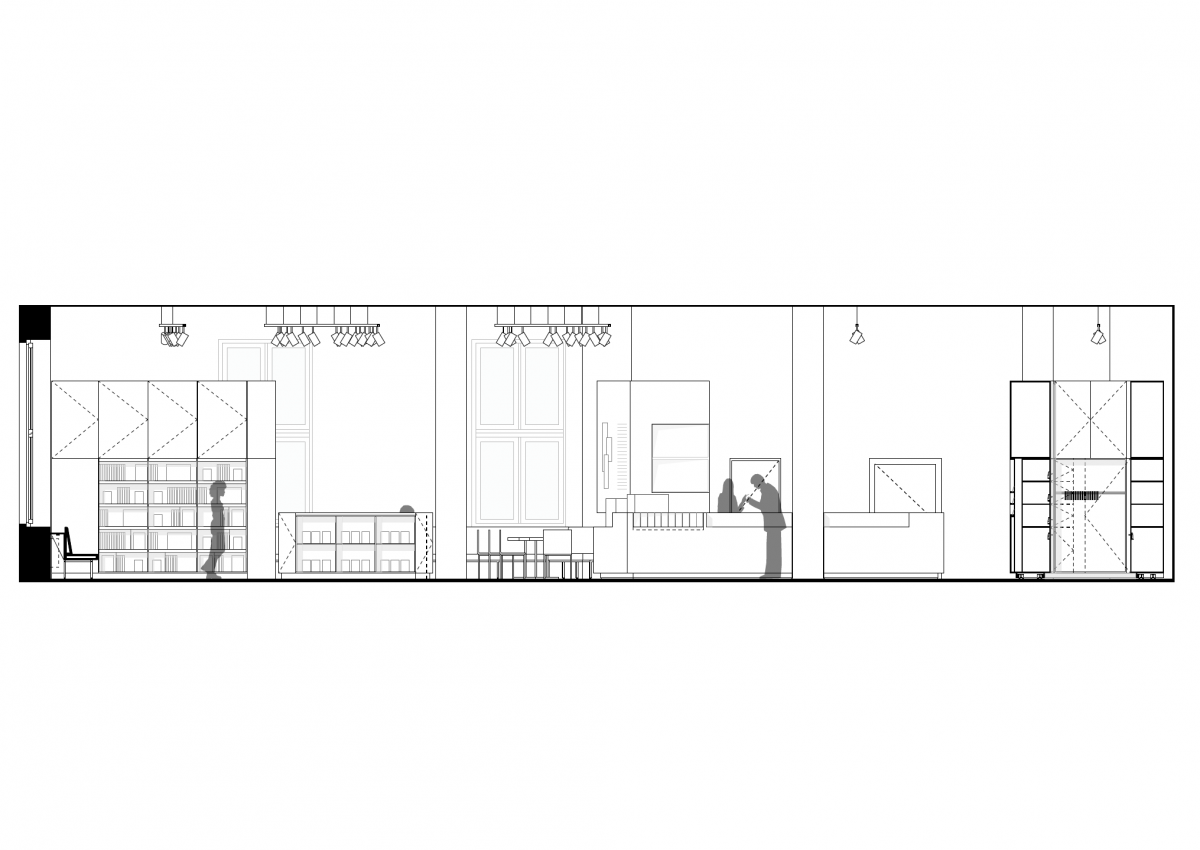 Holzer Kobler Architekturen