You are here
10+5=God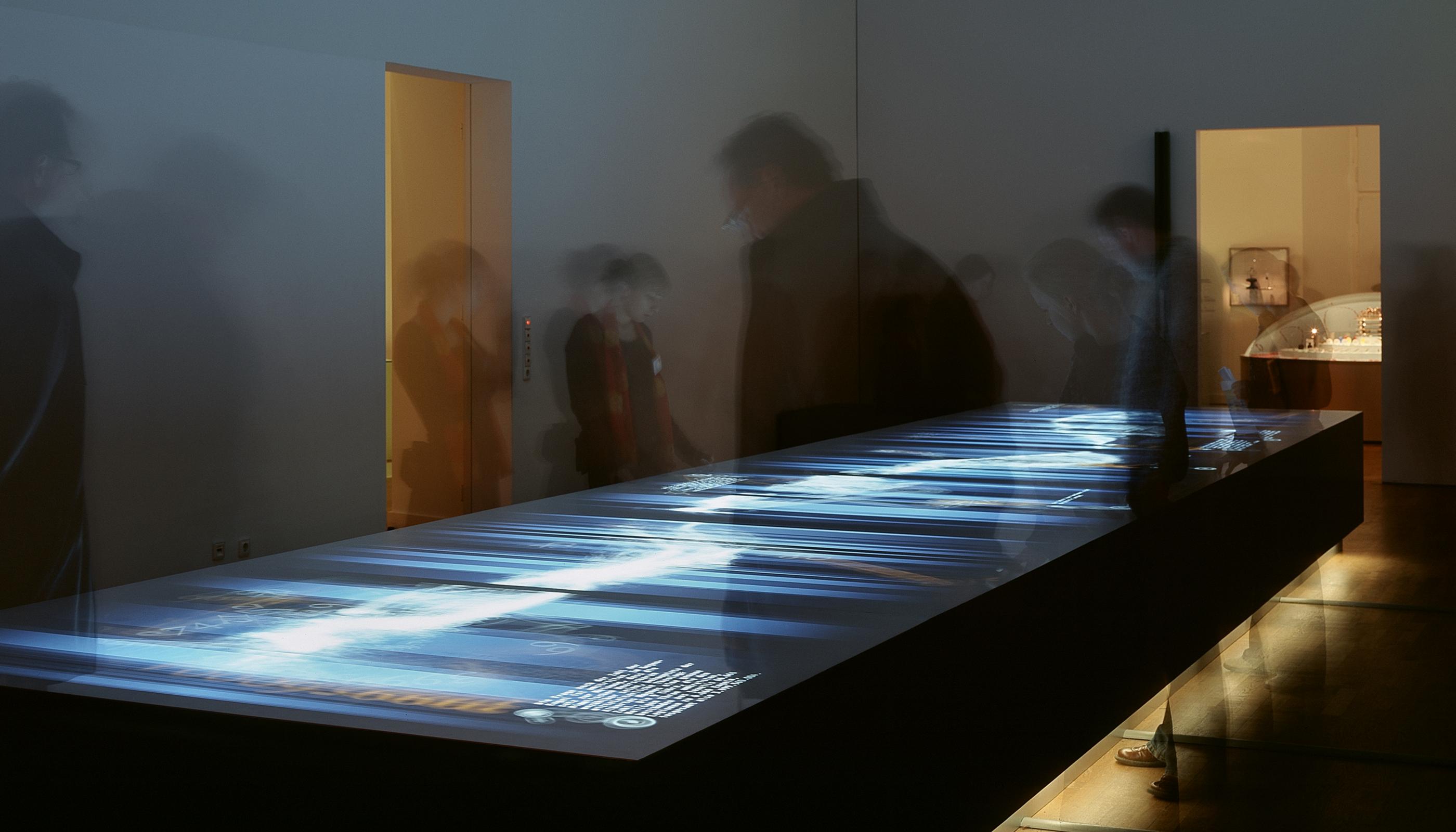 10 + 5 = God? At first this equation seems absurd. However with knowledge of Hebrew it is easily solved, as every Hebraic letter corresponds to a numeric value. The letter Yod stands for the number 10 and the letter He stands for 5. Together they form the abbreviation of one Hebrew name for God (JH).
10 + 5 = God covers a vast range of subjects spanning from mathematics to religion. A nine-meter long table covered with various forms of media is at the center of the exhibition. Hundreds of individual numerals and number combinations float on a touch-sensitive surface. When the numbers are tapped, images and texts open up explaining the number's meaning.
The motif of the exhibition is the human hand, projected in every room, the hand is like a gesture that brings together visitors and the exhibition pieces, and stands for human actions as they relate to numbers and signs. Eleven thematic rooms are grouped around a central room: 11 locations − from the playing field to the arcanum (the secret) − where the power of numbers are revealed in different contexts. Three basic design elements permeate the exhibition. A ribbon of green showcases runs along the floor and walls of every room with a curved form reminiscent of the movement of a pencil on a piece of paper tracing an encoded script. In the showcases original writings are displayed, all related to the subject of numbers and signs. And to complete the composition, spherical glass showcases containing a variety of historical pieces hover in the room.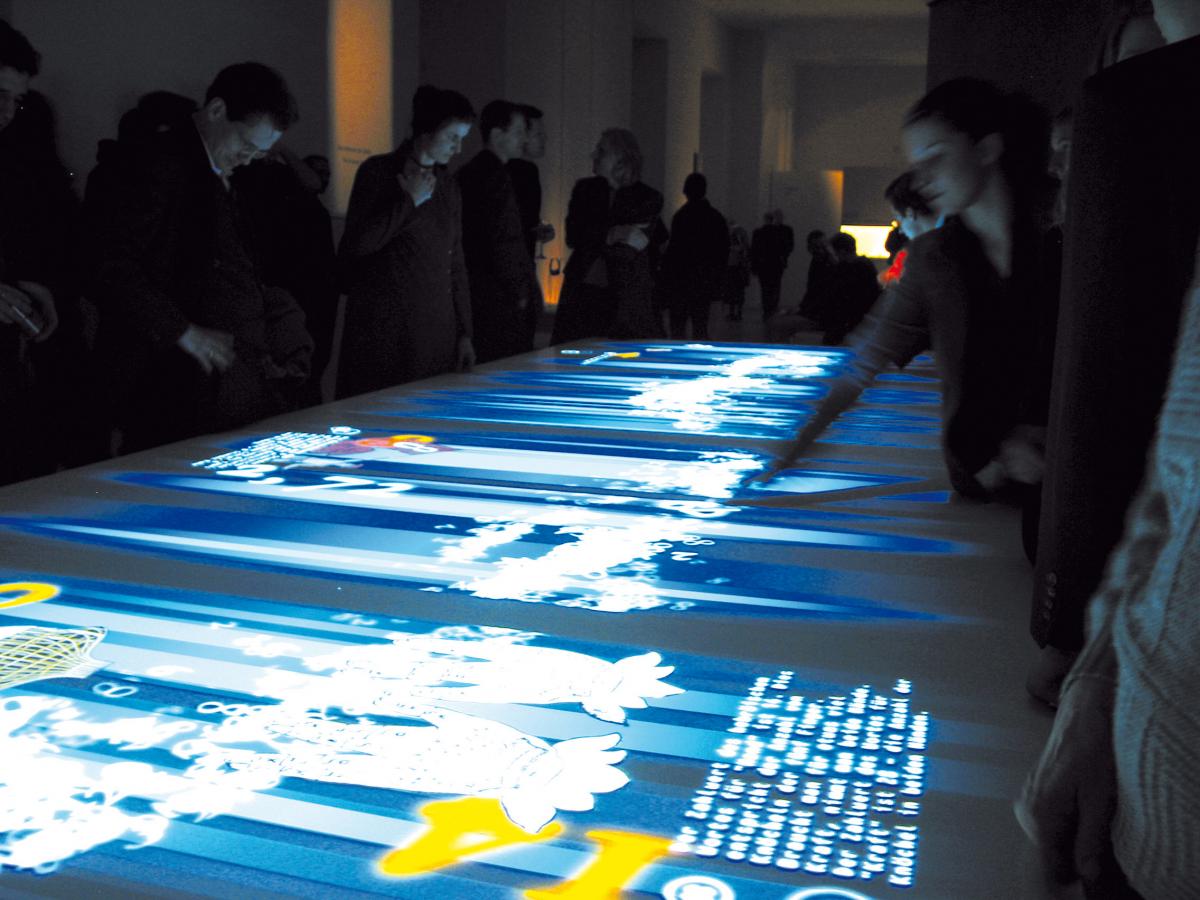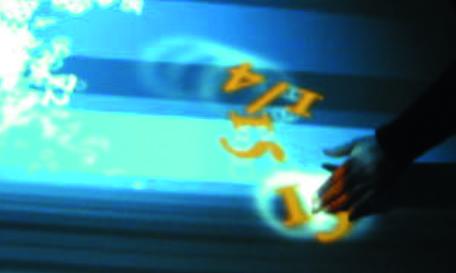 © Holzer Kobler Architekturen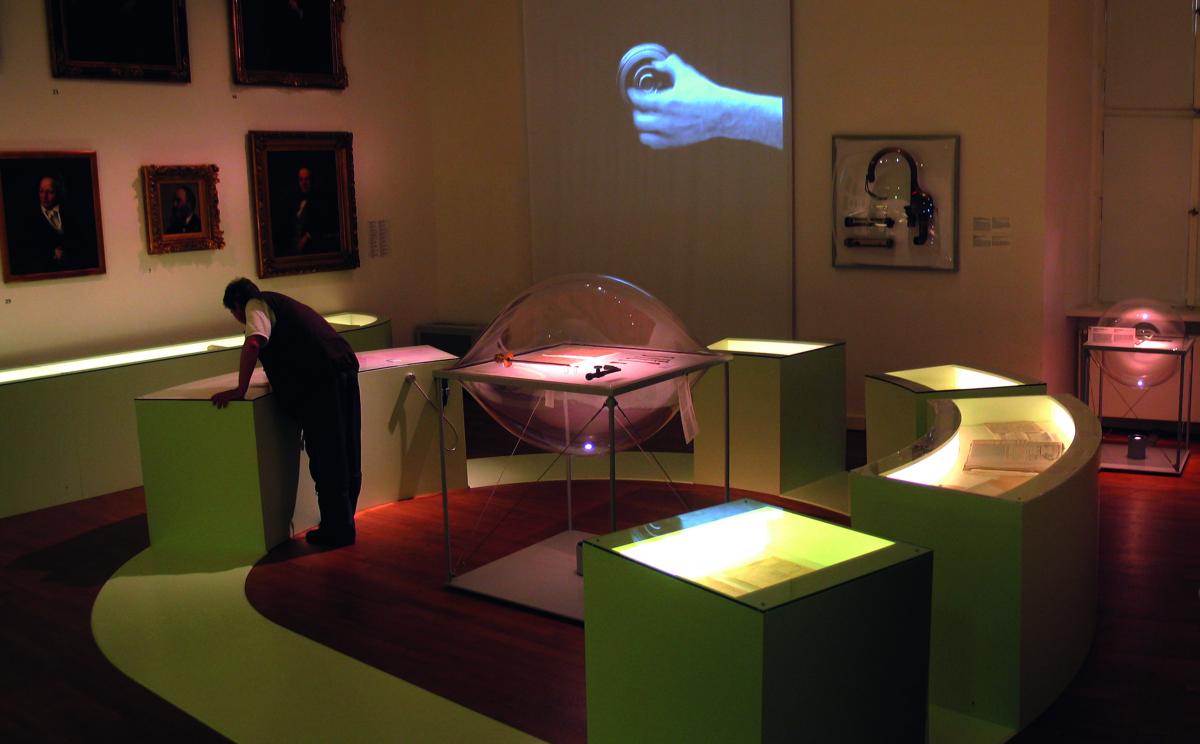 © Holzer Kobler Architekturen