You are here
The Fascination of Archeology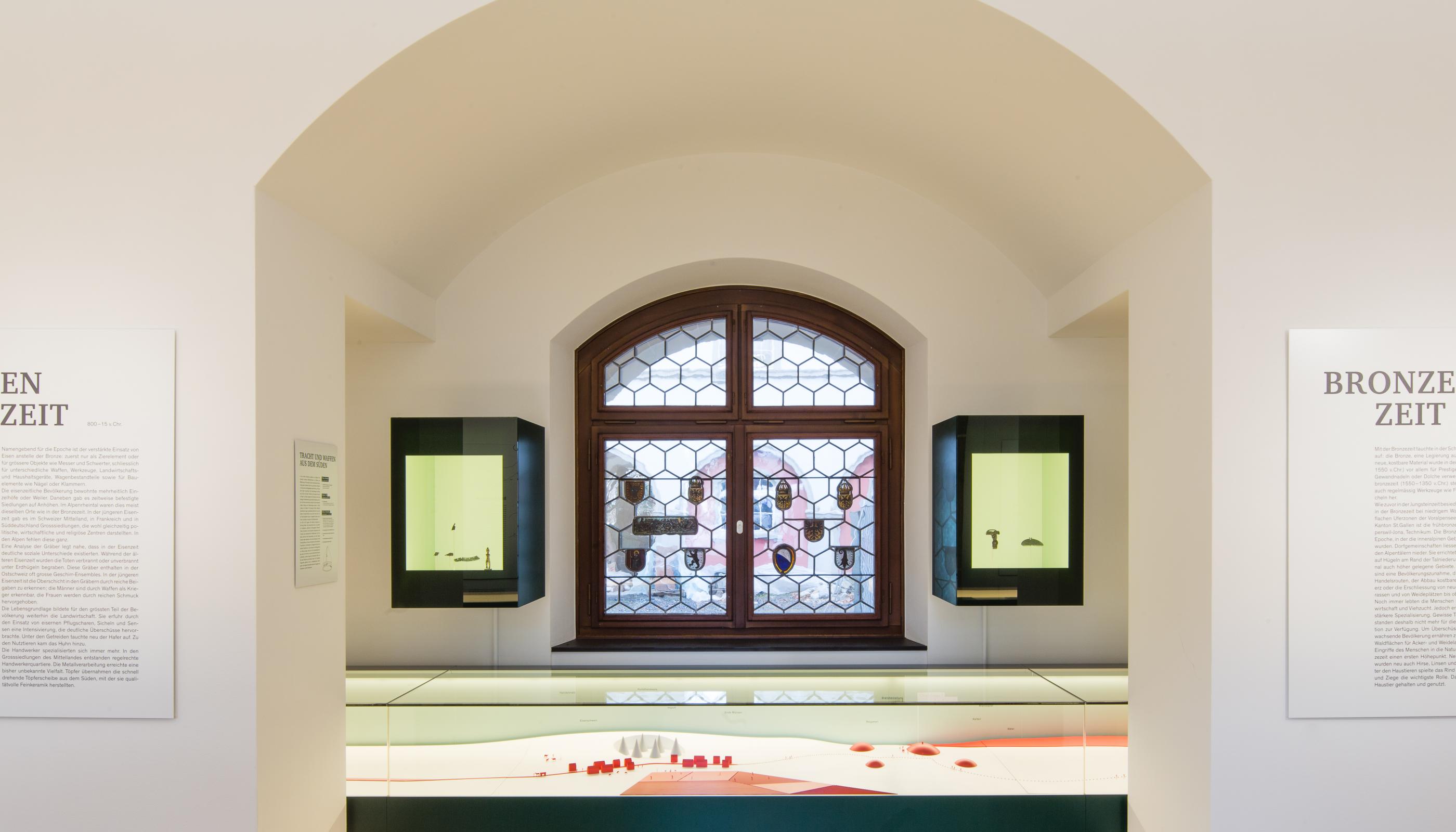 The Fascination of Archeology
The redesign of the permanent archaeological exhibition in the Museum of History and Ethnology provides an effective platform for the Canton of St. Gallen's archaeology department. The extensive collection of finds is presented thematically in the historic rooms, while workstations offer visitors an insight into the working methods of modern-day archaeologists.
How and why did the objects on display come to be buried, and why did they reappear? "Faszination Archäologie" – The Fascination of Archaeology – looks at archaeological finds and the places where they were unearthed, and places them in the context of ancient and early history. The finds are presented on two levels: as a timeline of history and pre-history; and with an in-depth analysis of selected archaeological sites in theme-based areas.
The exhibition considers the finds in both their chronological and their scientific context. Two concepts guide visitors through the displays: The find in its (pre-)historic context: creation, use and disposal, and the find in the context of its rediscovery. The objects are explained using stories. The accompanying "laboratory areas" are an opportunity to participate interactively in research, and are designed for varying ages and levels of knowledge. Text, graphic elements, media and spatial design blend perfectly with the historic museum building to convey the fascination of archaeology.