You are here
Arteplage Yverdon-les-Bains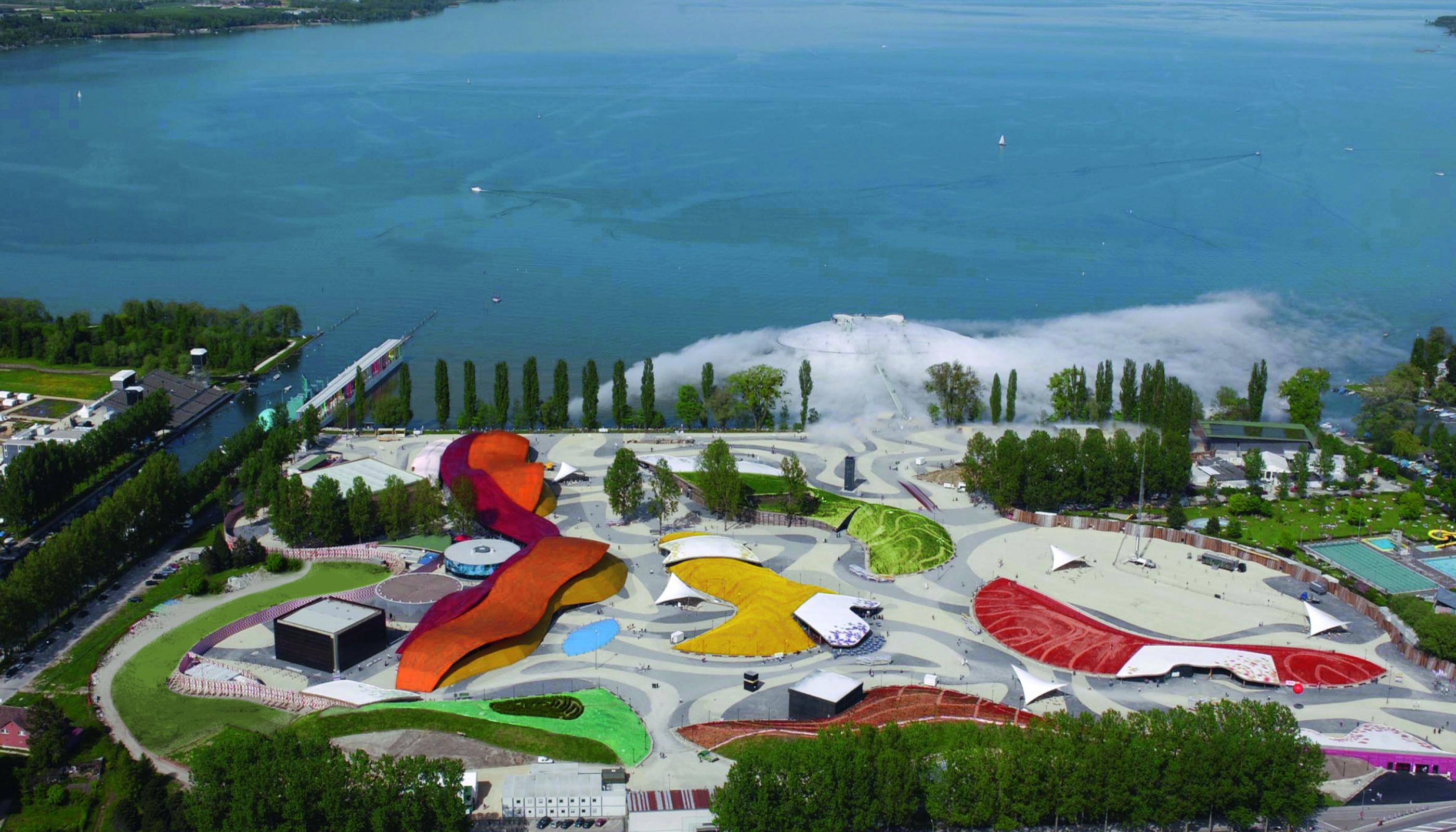 Arteplage Yverdon-les-Bains
Expo.02, the sixth Swiss National Exhibition, took place over a six-month period at five locations in the bilingual Three Lakes region. The Arteplages at Biel, Murten, Neuchâtel and Yverdon-les-Bains and the mobile Arteplage in the Jura region showcased, defined and examined contemporary Switzerland via topics both specific and universal.
Our interpretation of the topic at Yverdon-les-Bains, "Me and the Universe, Sexuality – Sensuality," featured a Garden of Temptation. The scenographic structure covered twelve stages of seduction, from the chance encounter to the one-night stand and the morning after, via the irrational state of being in love. Each element of the scenography, landscape and architecture plays an integral role in creating the atmosphere; everything comes together to create an emotional roller-coaster for visitors. Lush hills planted with aphrodisiac flowers contrast with raw, dry gravel surfaces. Bars and restaurants nestle beneath the hills or are integrated into the topography.
The exhibitions are housed beneath the brightly coloured, intertwining roofs of the forum.
The Theatre Mondial welcomes artists from around the globe, while music, cuisine and images of different countries come together to enrich the cultural exchange.
Shining red like a Chinese lantern and fluorescent like a mosquito lamp, the surreal BarRouge illuminates the night. Aphrodisiac drinks, "Premier-Baiser" candies and "Premier-Amour" chocolates combine with music and dance to raise the temperature.
"Blur," the artificial cloud, floats above the lake. Thanks to its light steel construction, visitors exploring its interior lose their sense of direction and feel as if they are walking on air, like new lovers.

© Holzer Kobler Architekturen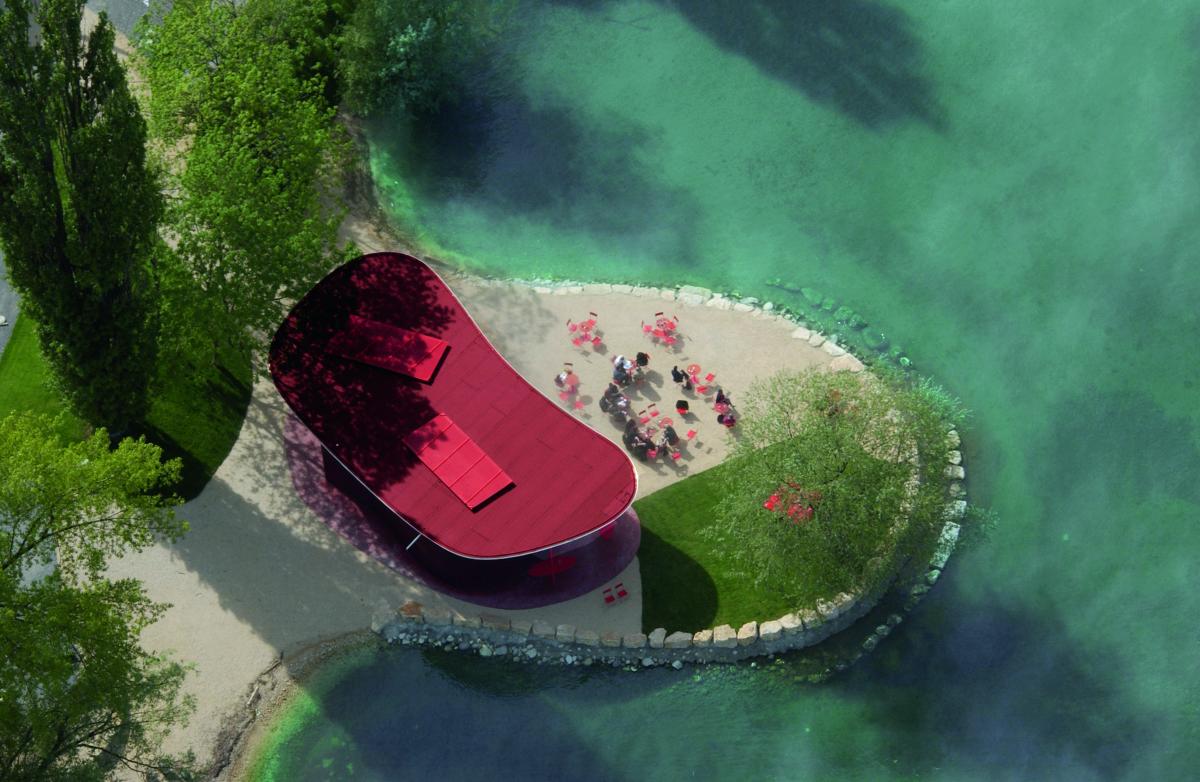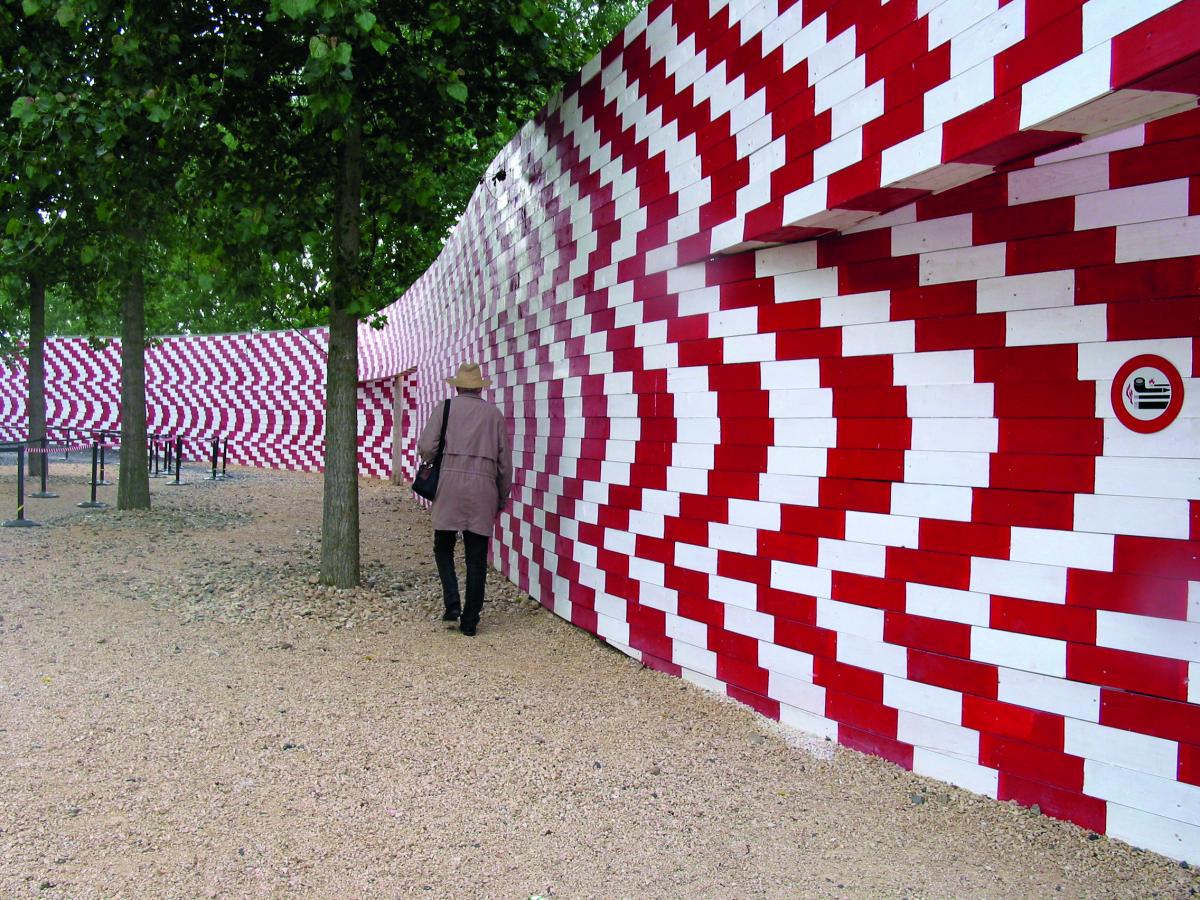 © Holzer Kobler Architekturen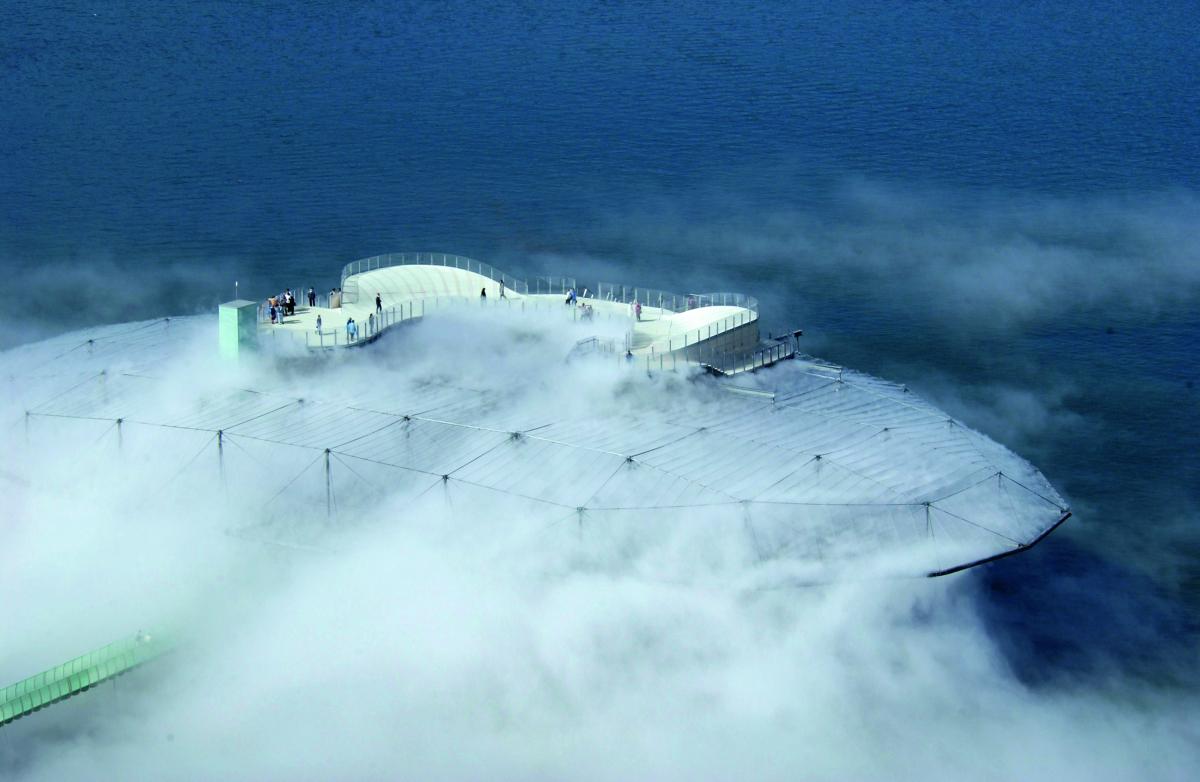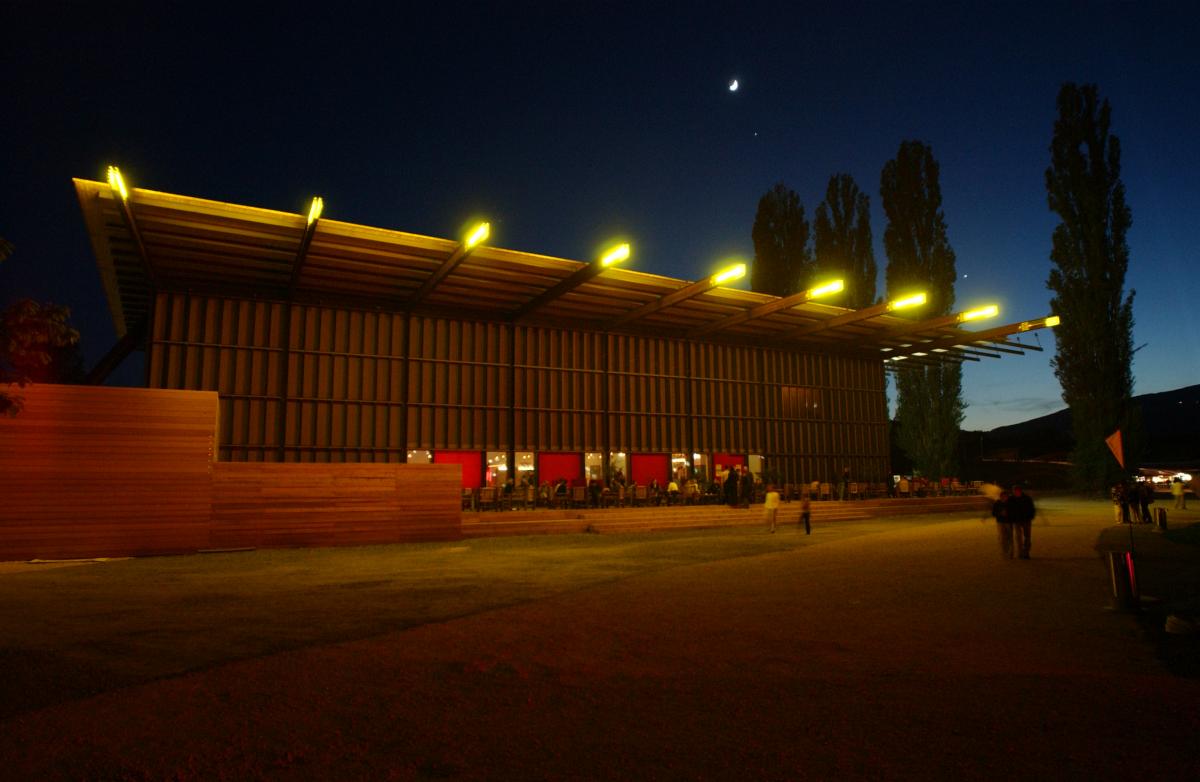 © Holzer Kobler Architekturen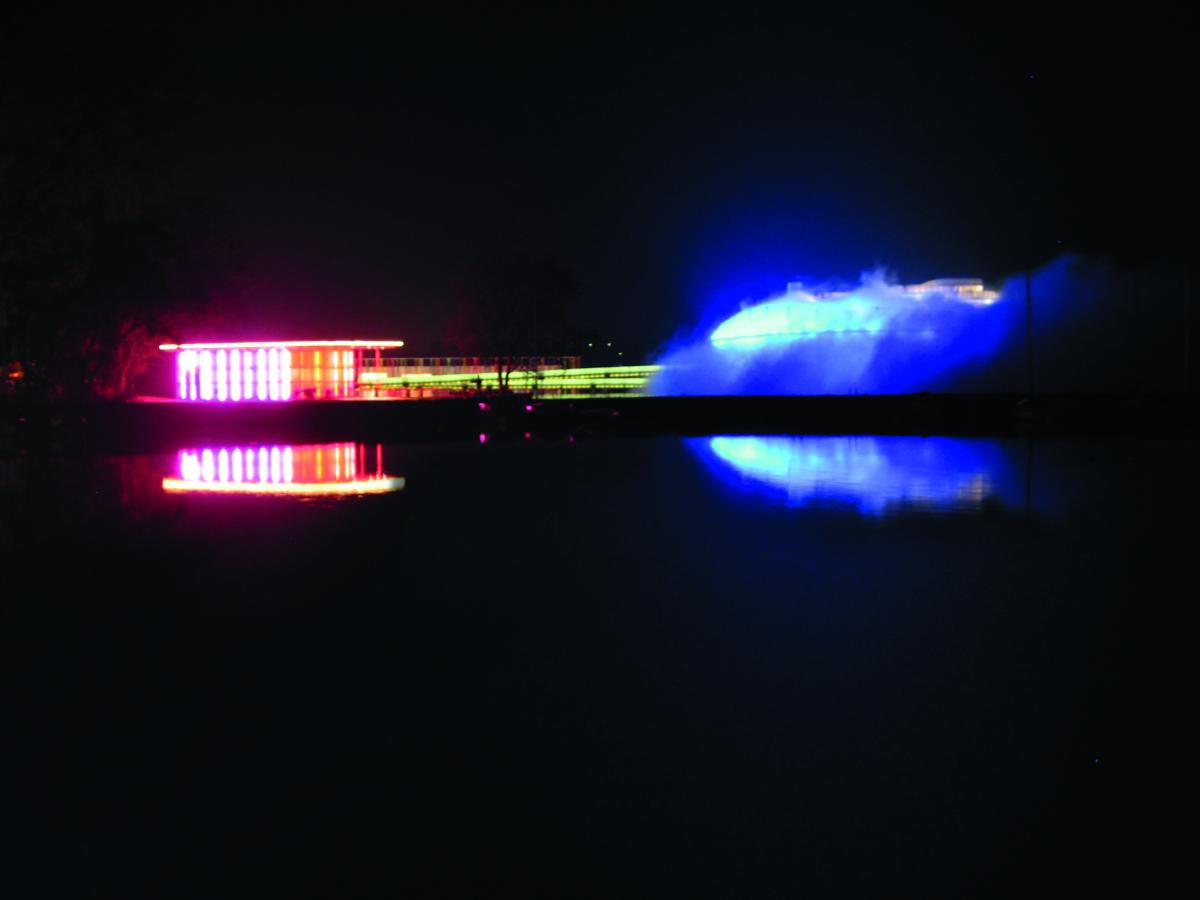 © Holzer Kobler Architekturen