You are here
Colorful Zone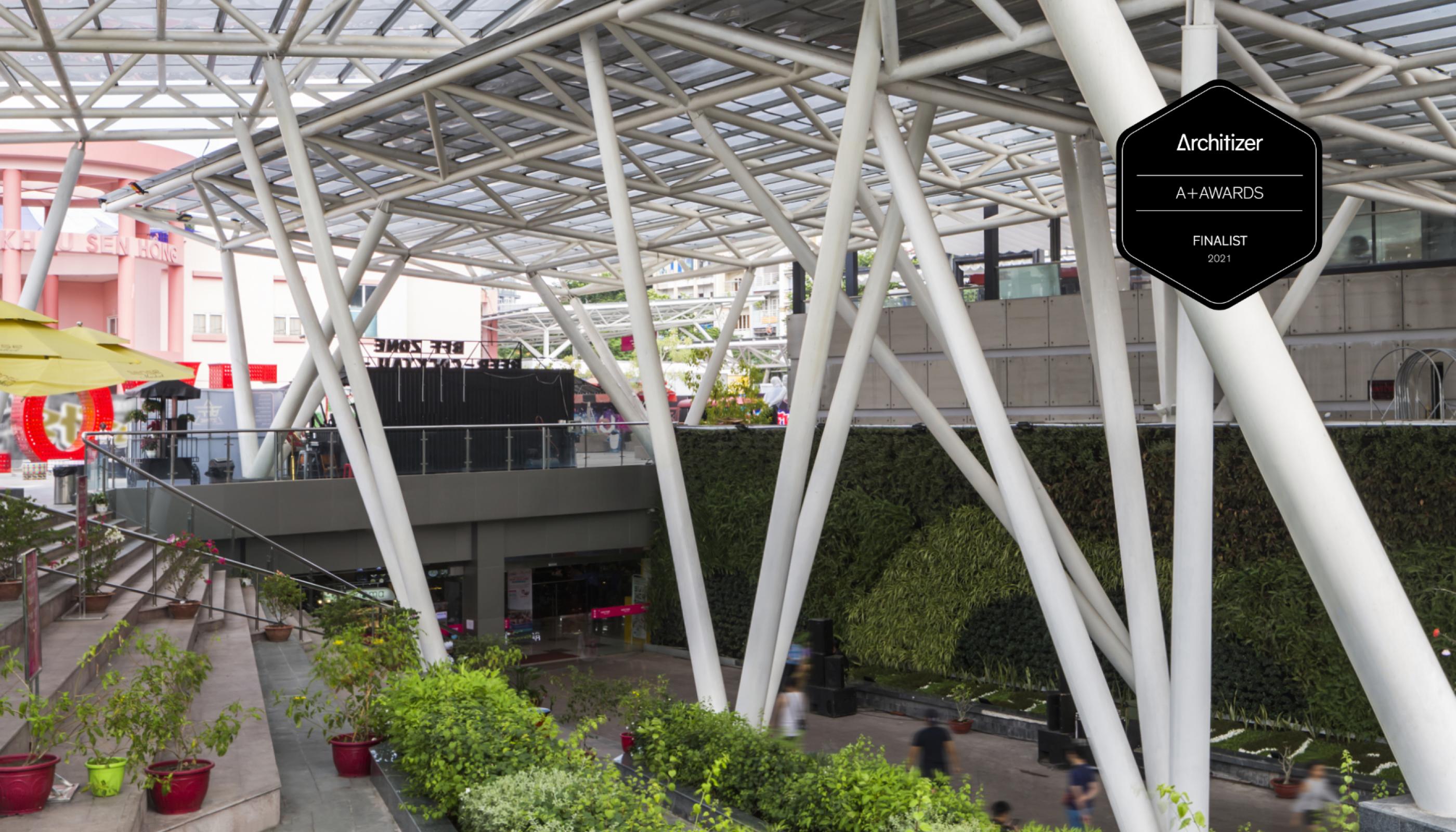 Green areas are rare in Ho Chi Minh City: Vietnam's largest city with its 8 million inhabitants is actually the most densely populated region in the country. Empty slots and green zones are at risk to become lucrative construction sites.
Nestled in an intercity park with vast concrete areas, an old theater and a parking garage in the midst of the popular backpacking district of Ho Chi Minh City the project "Colorful Zone" has emerged as a weather-proof cultural and leisure hub. On the top level of the plaza, multifunctional pavilions with integrated coffee shops and restaurants are inviting passers-by to take a break; on the lower levels, areas for retail, gastronomy and kids' entertainment have been created. The translucent roof construction of the pavilions allows for an activation of the square all year round – the large canopies let enough light through to the lower floors as well as offering shade and safety from the heavy rain showers of the monsoon. With an average yearly temperature of 28°C and constantly high humidity, people urgently need shaded areas with a working air circulation – that's why the main area of the Colorful Zone is submerged below the ground where the temperatures are pleasantly cool and one is safe from torrential downpours.
The importance of the element water is visible in all details of the project: on the lower levels, a central water collection tank is planned assembling the water from the rain showers and transforming it to an appealing water fountain. A water cascade at the main entrance and other fountains are planned above and below street level.  
The green area of the park is continued throughout the lower levels through a greenwall at the entrance as well as high-growing plants to both sides of the openings to the street level. At the moment the project is viewed as a temporary solution to foster the development of the area and the re-activation of the square by using mostly simple means.