You are here
At the Very Top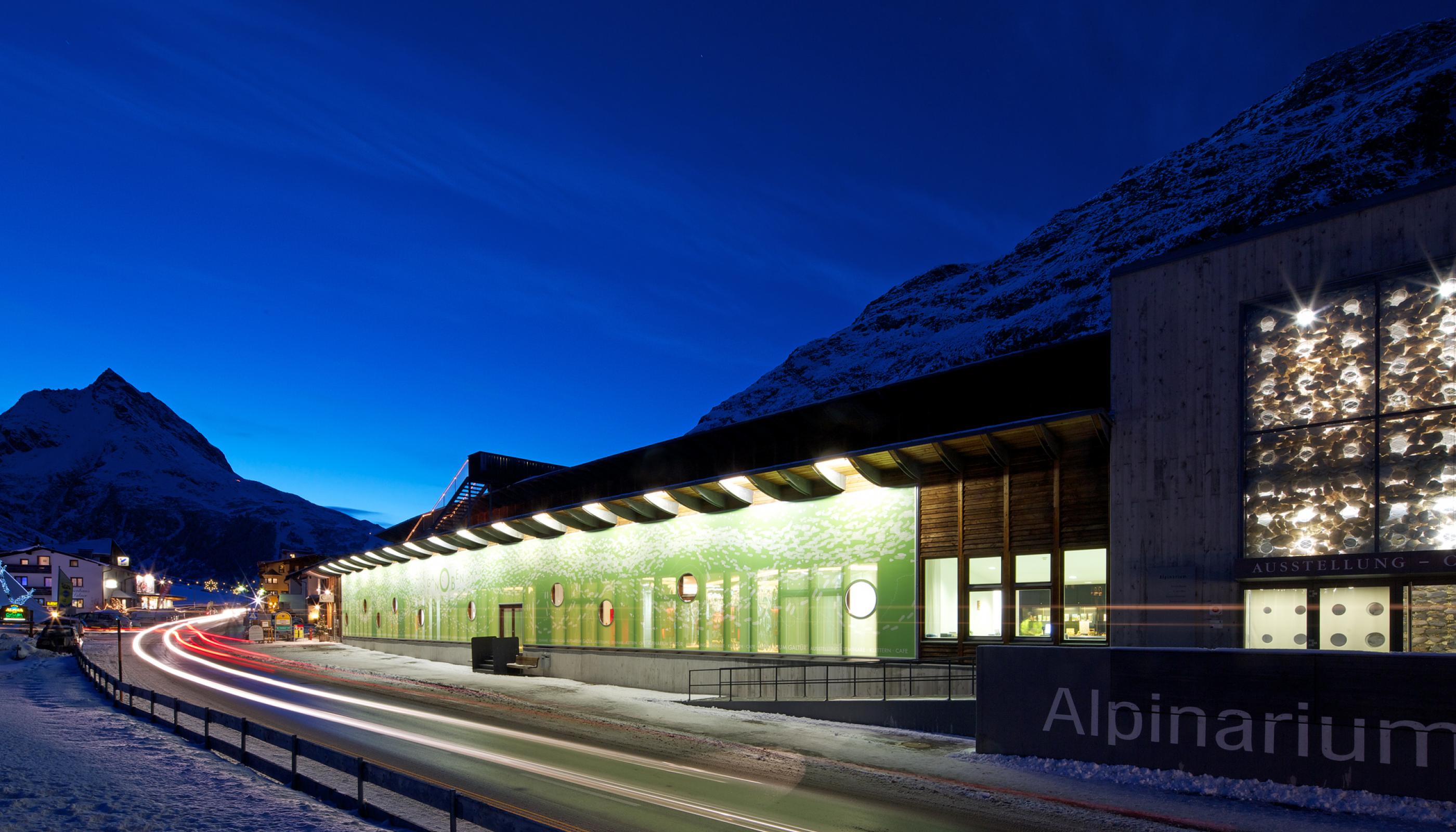 Stories about Galtür and the World
The permanent exhibition On Top in the Alpinarium Galtür explores the relationship between the village of Galtür and the wider world. The exhibition takes visitors on a journey through the centuries, on which they encounter both well-traveled Galtür villagers and important guests to the village, learn about discoveries and innovations, and experience yearning and nostalgia.
Where the end, beginning and center of the world are located is essentially a question of perspective. Everything begins and ends in the spaces in between. In this exhibition there are five worlds of interaction to explore, each offering a new perspective – the "Wirkungskreis" (sphere of activity), "Dunstkreis" (atmosphere), "Kugelkoordinaten" (spherical coordinates), "Blasen" (bubbles) and "Orbital" (orbital) invite visitors to test their own perceptions and finally ask themselves the question: Galtür – at the very top or at the end of the world?
The Alpinarium Galtür has been certified with the "österreichischen Museumsgütesiegel" (Austrian Museum Quality Seal) in 2008 and has been assigned a "Special Commendation" at the Micheletti Awards 2017.