You are here
The Creation of the World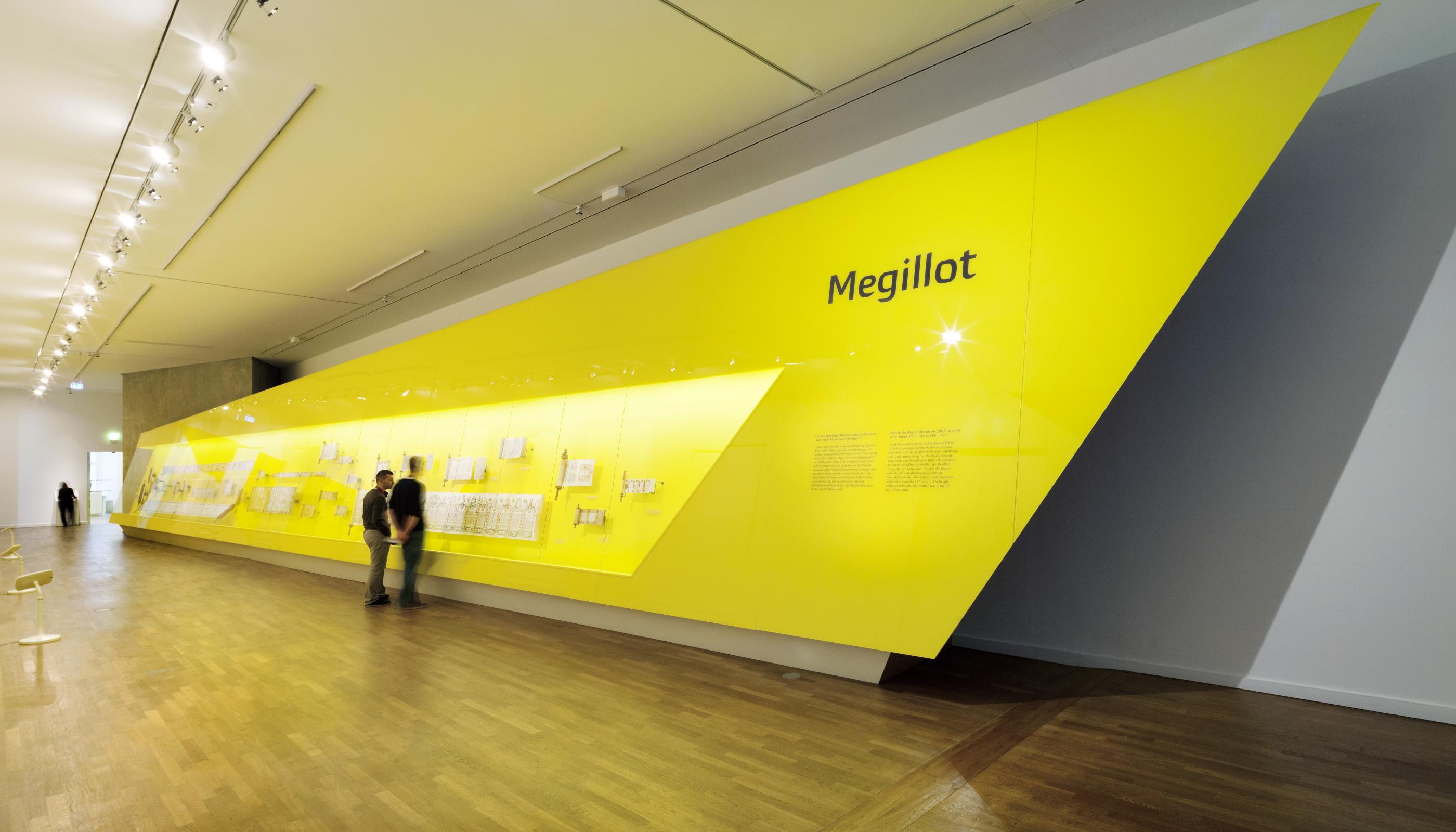 The Creation of the World
Illustrated Manuscripts from The Braginsky Collection
The exhibition presents rare Hebrew manuscripts from the spectacular collection of René Braginsky, the largest private collection of its kind. Compiled over a period of more than three decades, the collection includes medieval documents from as far back as the 13th century, beautifully drawn up wedding contracts, richly illustrated scrolls, illuminated manuscripts and rare prints.
Braginsky's impressive collection is effectively highlighted by the minimalism of the exhibition design. Large-scale, geometric colour fields form a passe-partout for the different objects. Placed at various angles, the screens cut through the exhibition like calligraphic lines, re-defining the classicist architecture of the rooms. A simple yet subtle palette of primary colours ‒ elegant shades of blue, red, and yellow ‒ provides a clear visual code to guide visitors through the exhibition. The three core elements of colour, form and art are brought together in a distinct composition, forming a pleasing synergy of objects, space and architecture.
The objects on display interact with the viewer in various ways. Illuminated manuscripts are artfully suspended above a blue background. Richly illustrated marriage contracts line the visitor's path through the red room, heightening the festive intensity of their subject matter. The largest of the exhibition spaces is occupied by an impressive, 25-metre long, golden yellow display case that presents the scrolls in their entire length ‒ for the very first time.