You are here
The Creation of the World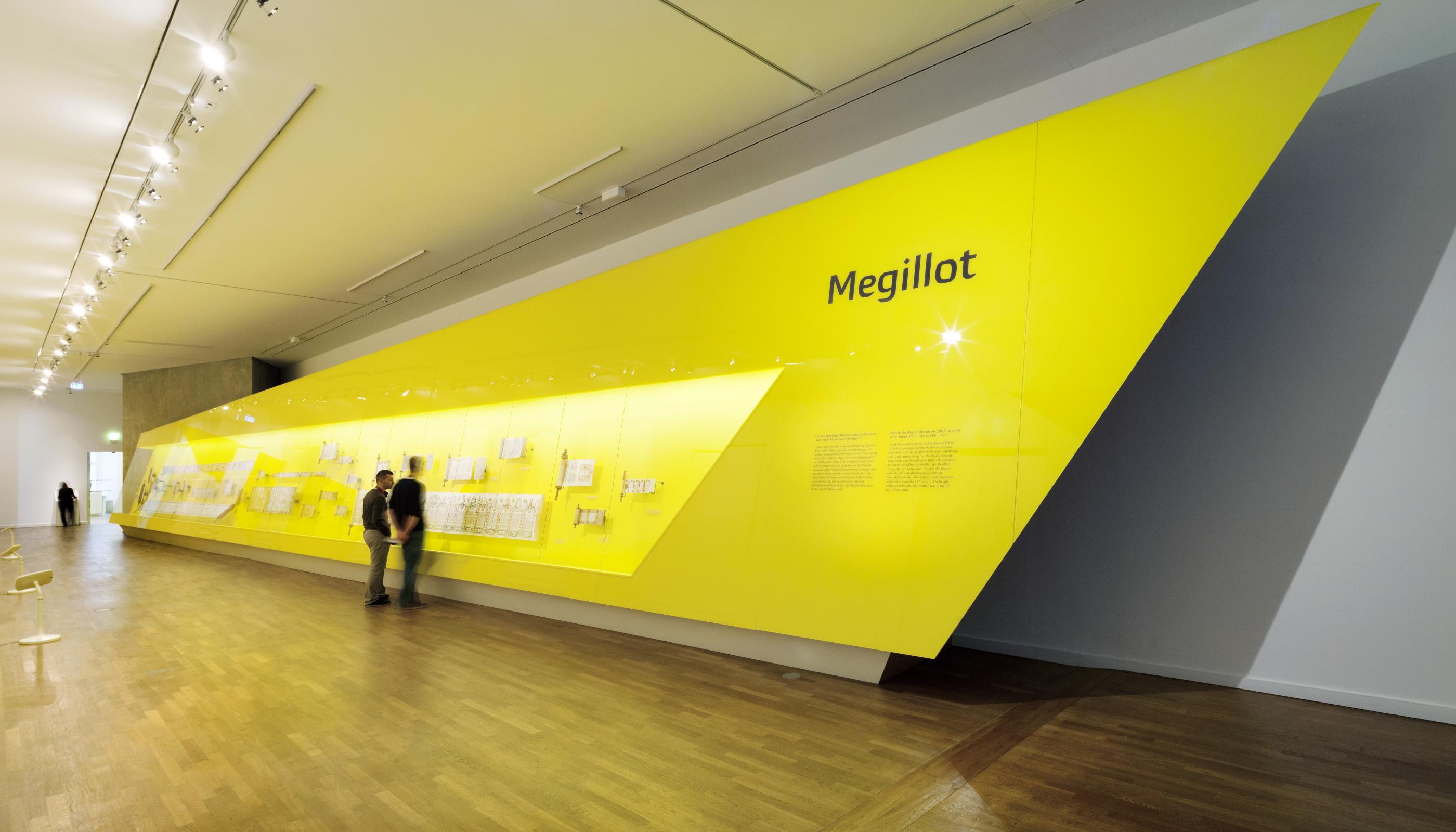 The Creation of the World
Illustrated Manuscripts from the Braginsky Collection
The Braginsky Collection presents rare Hebrew manuscripts of seven centuries from the spectacular collection of René Braginsky, the largest private collection of its kind and compiled in more than three decades. 
Richly illustrated books, wedding contracts (Ketubbot) and Esther scrolls (Megillot) are artfully presented in three separate exhibition areas. Each type of object is assigned a color that visually guides the visitors through the exhibition. The framing of the artworks consists of large-format, slanted, colored surfaces. The geometries of the exhibition tables and showcases create, in correspondence with the museum architecture of Daniel Libeskind, a new spatial experience in the old building of the Jewish Museum. The colors of the exhibition architecture are in line with the works of art. The staging with clear colors and an individual design language creates a harmonious interplay within the museum architecture.
Throughout the term of the exhibition, a Torah writer can be seen in the balcony room of the exhibition at selected times. Other invited calligraphers show their Arabic, Latin and Chinese writing skills in a specially designed room.