You are here
Waffen werfen Schatten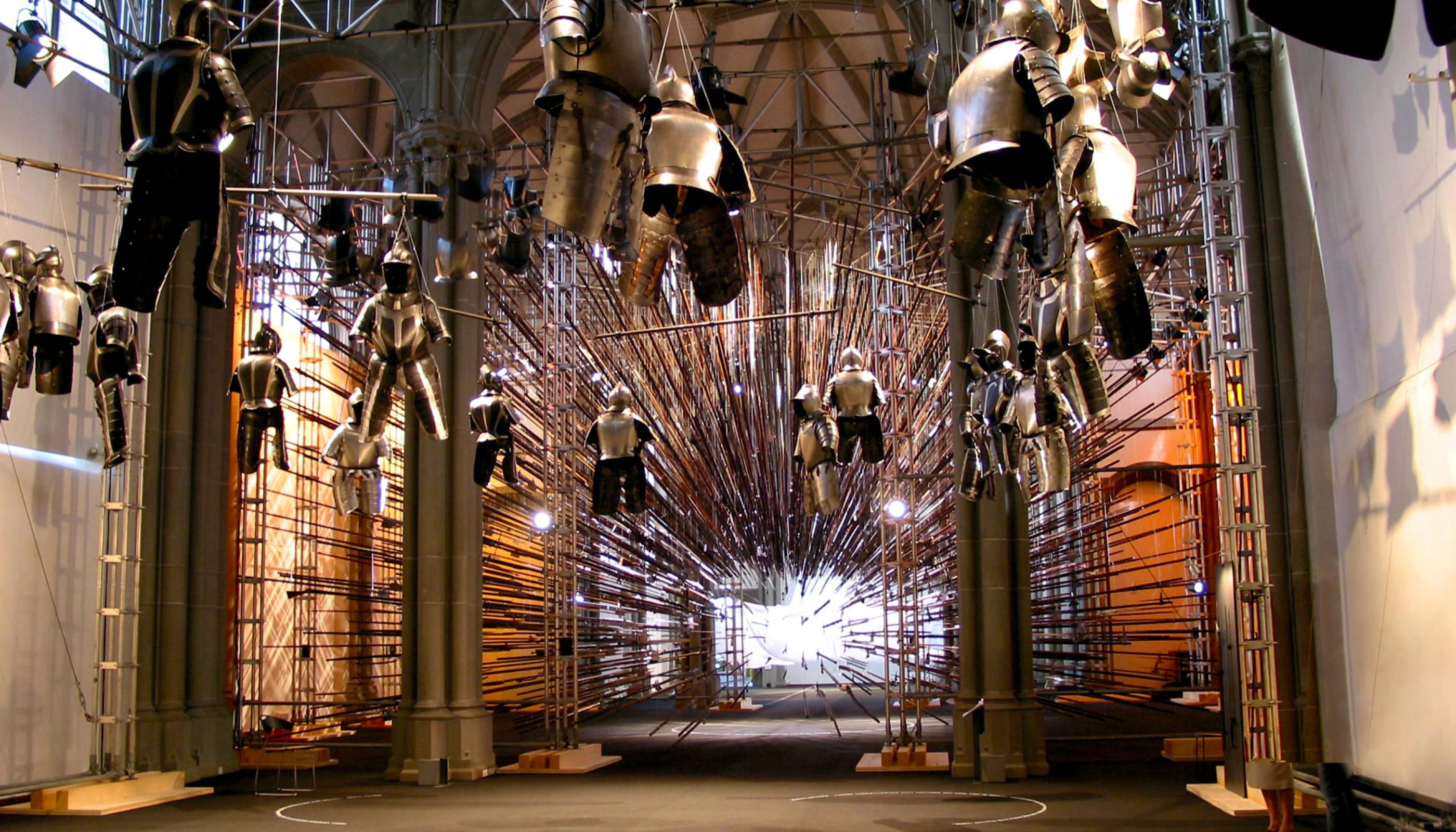 © Holzer Kobler Architekturen
"I'll fight till from my bones my flesh be hack'd. Give me my armor." William Shakespeare, Macbeth
Weapons threaten, weapons kill, weapons protect, weapons fascinate.
In the 17-metre-high Hall of Fame of the Swiss National Museum, the themes of strategy, attack and protection are presented in three major room installations. When the museum was originally opened in 1897, this space was designed for the Swiss weapons collection. With its religious aura, it now serves as the symbolic backdrop for the installation Waffen werfen Schatten (Shadow casting Weapons).
When visitors enter the space they first stand before a filigree baldachin hanging from the ceiling, which they tend to associate with a field commander's tent – the place where battle strategies are hatched. Yet slipping under the cloth visitors are then confronted with the theme of human vulnerability. The historical engravings Les misères et les malheurs de la guerre (miseries and misfortunes of the war) by Jacques Callot (1592–1635) are a unique depiction of the agonies of war.
A giant, semi-spherical installation consisting of 1650 weapons (mostly from the Late Middle Ages) hanging in the air dominates the main room of the pantheon. All the blades and barrels of the weapons point inwards towards a single spot, so that visitors are made to feel the violence of weapons. As viewers enter the sculpture and move towards its center, they go from being the aggressors to the ones being attacked. All the weapons are suddenly aimed at them. A 1o-channel sound installation with the grasses of a battlefield nasalising in the wind, interspersed with imagined sounds of the weapons on display shattering flesh and bone, contrast with the beauty of the radiant installation. The arrangement takes up the entire room and makes for a strong visual experience, filling visitors with extreme emotions. A single weapon does not make a war.
In the third section of the room, pieces of medieval armor swing overhead like a mobile. The iron shells of warriors sway angelically in the air and seem strangely liberated. War – a game of life and death?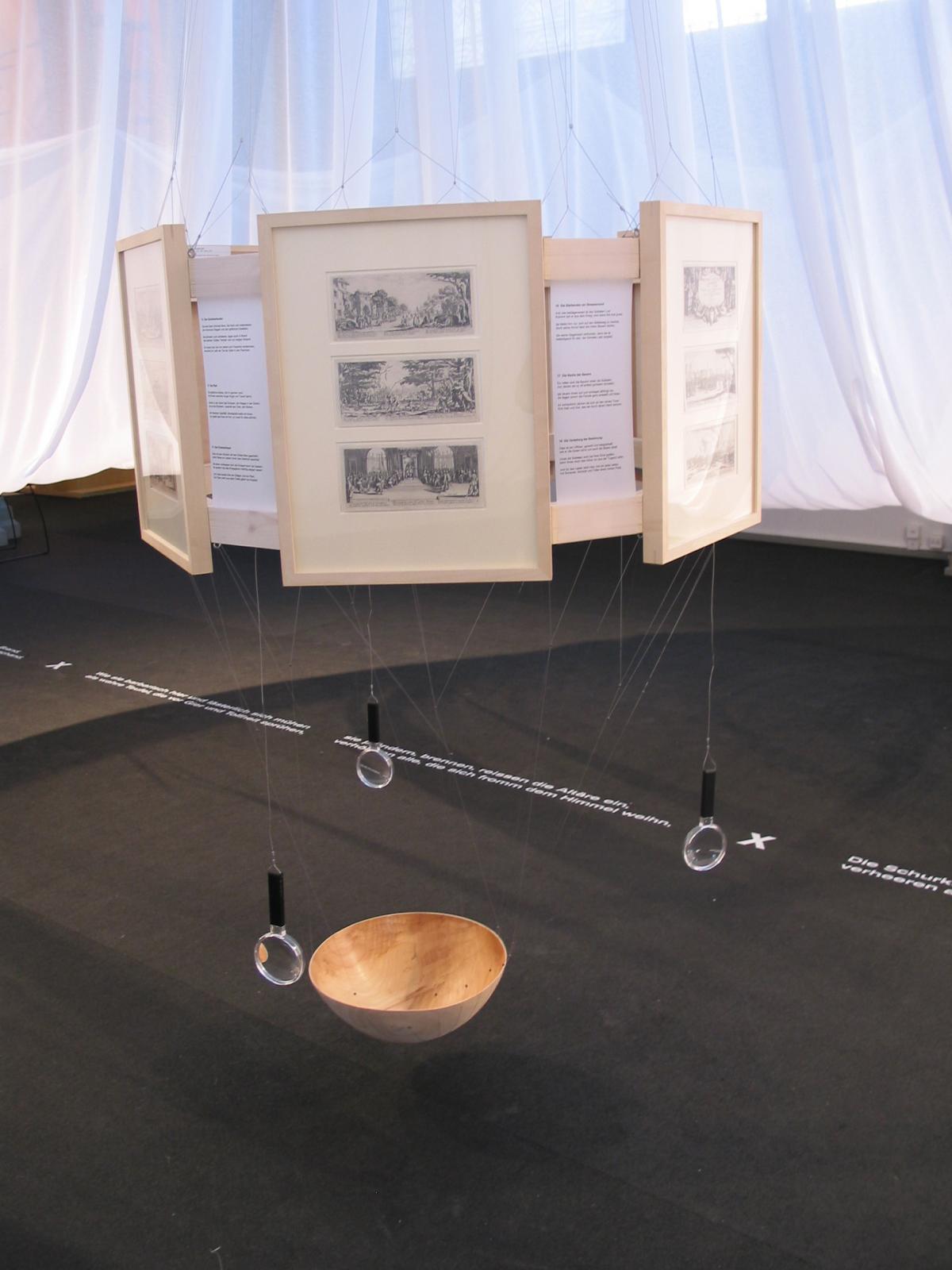 © Holzer Kobler Architekturen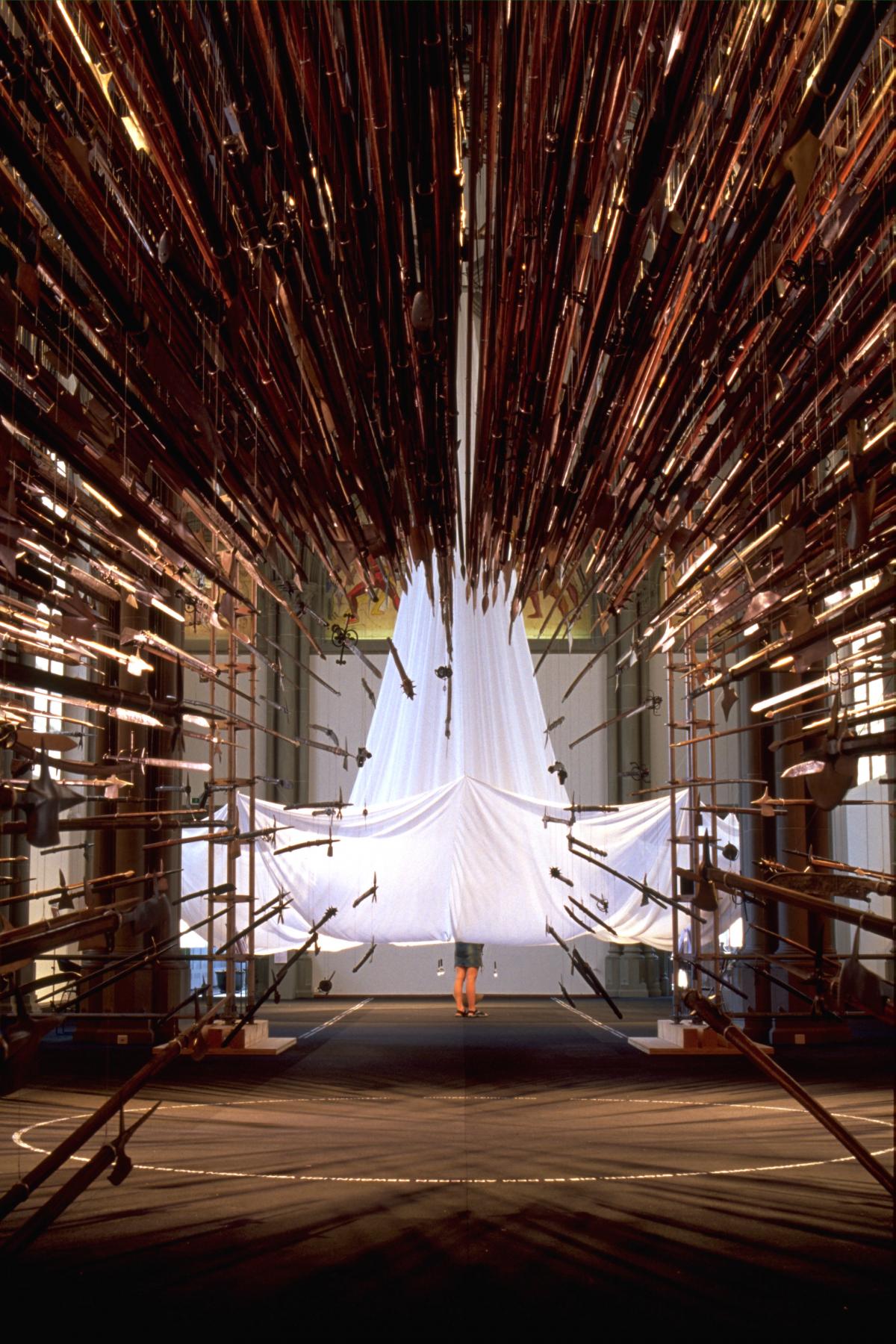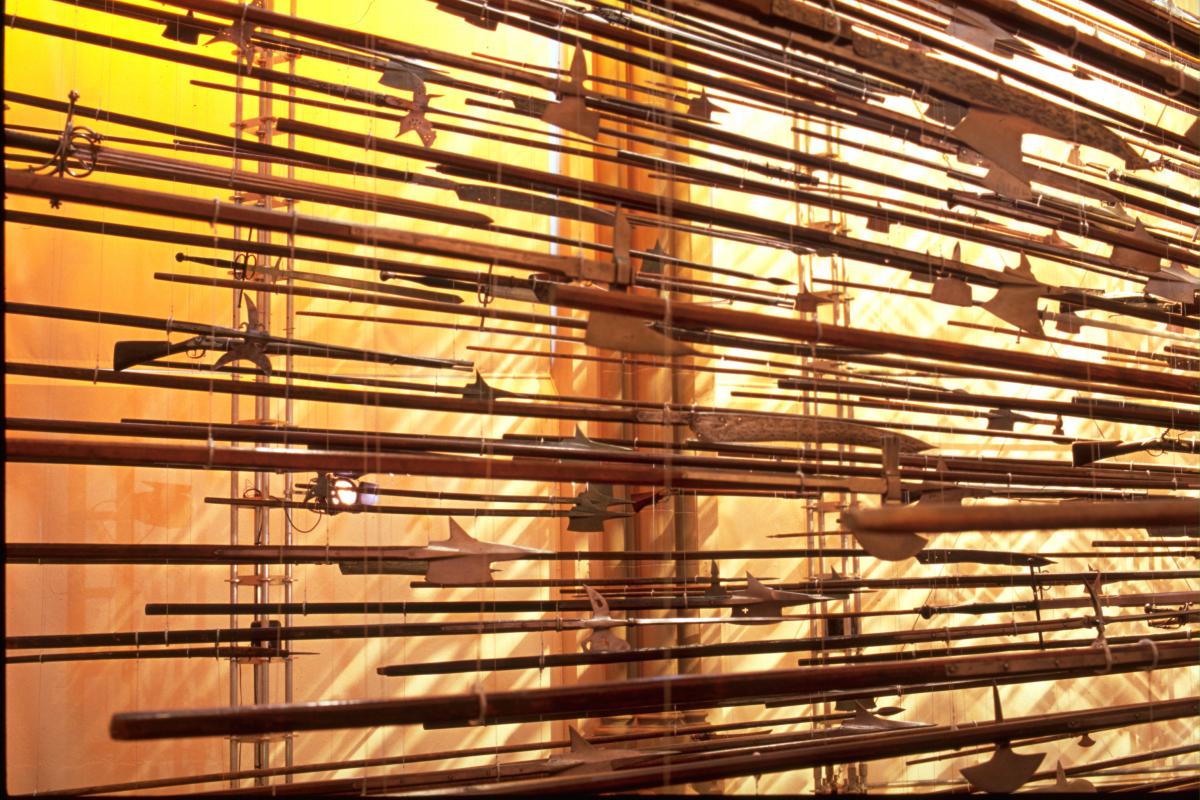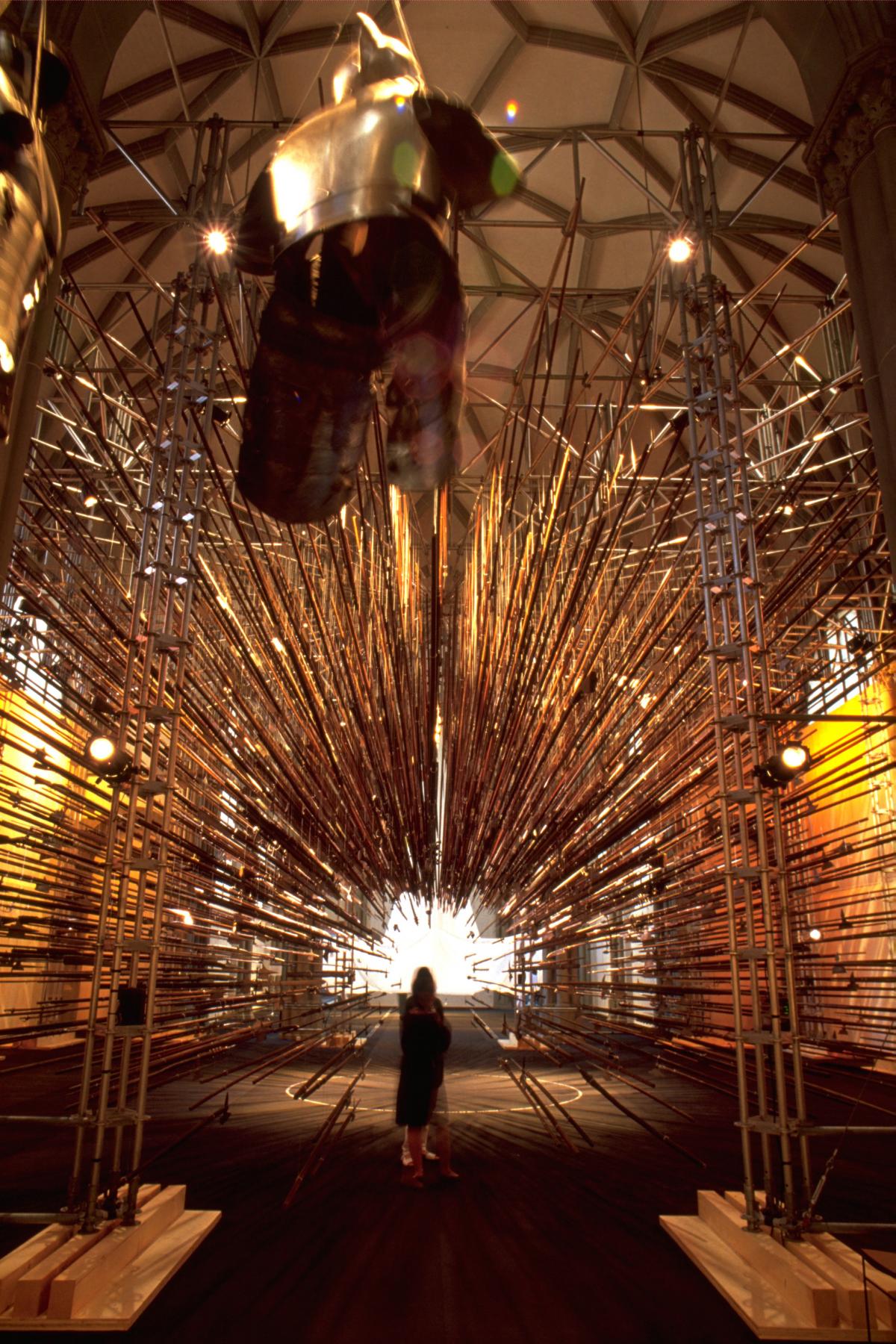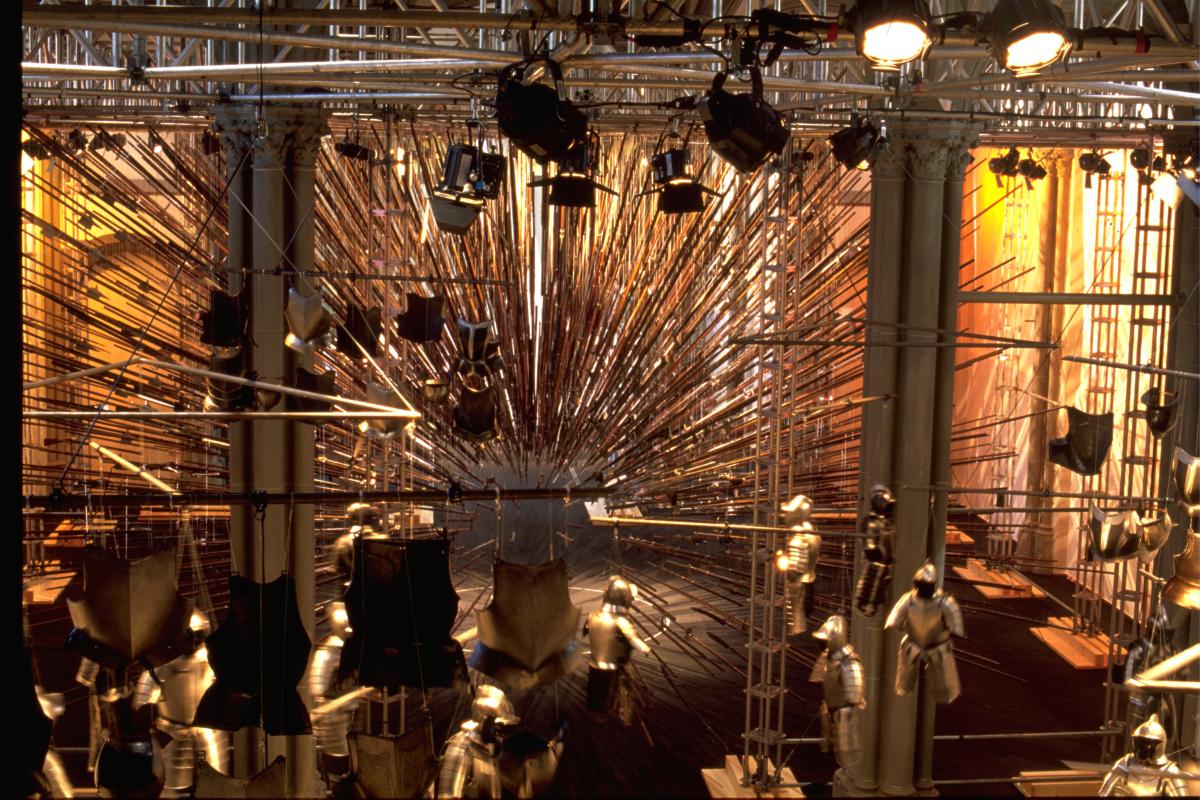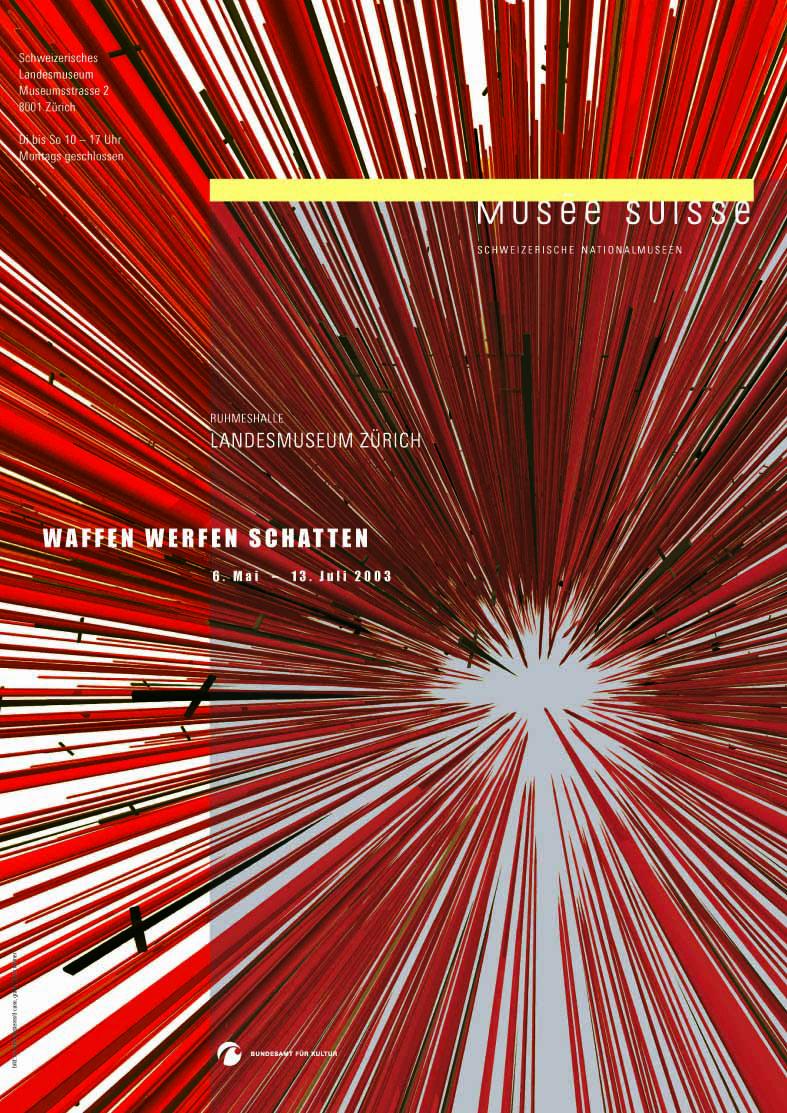 @ Jonna Lohmer / Holzer Kobler Architekturen