You are here
Collections Gallery & History of Switzerland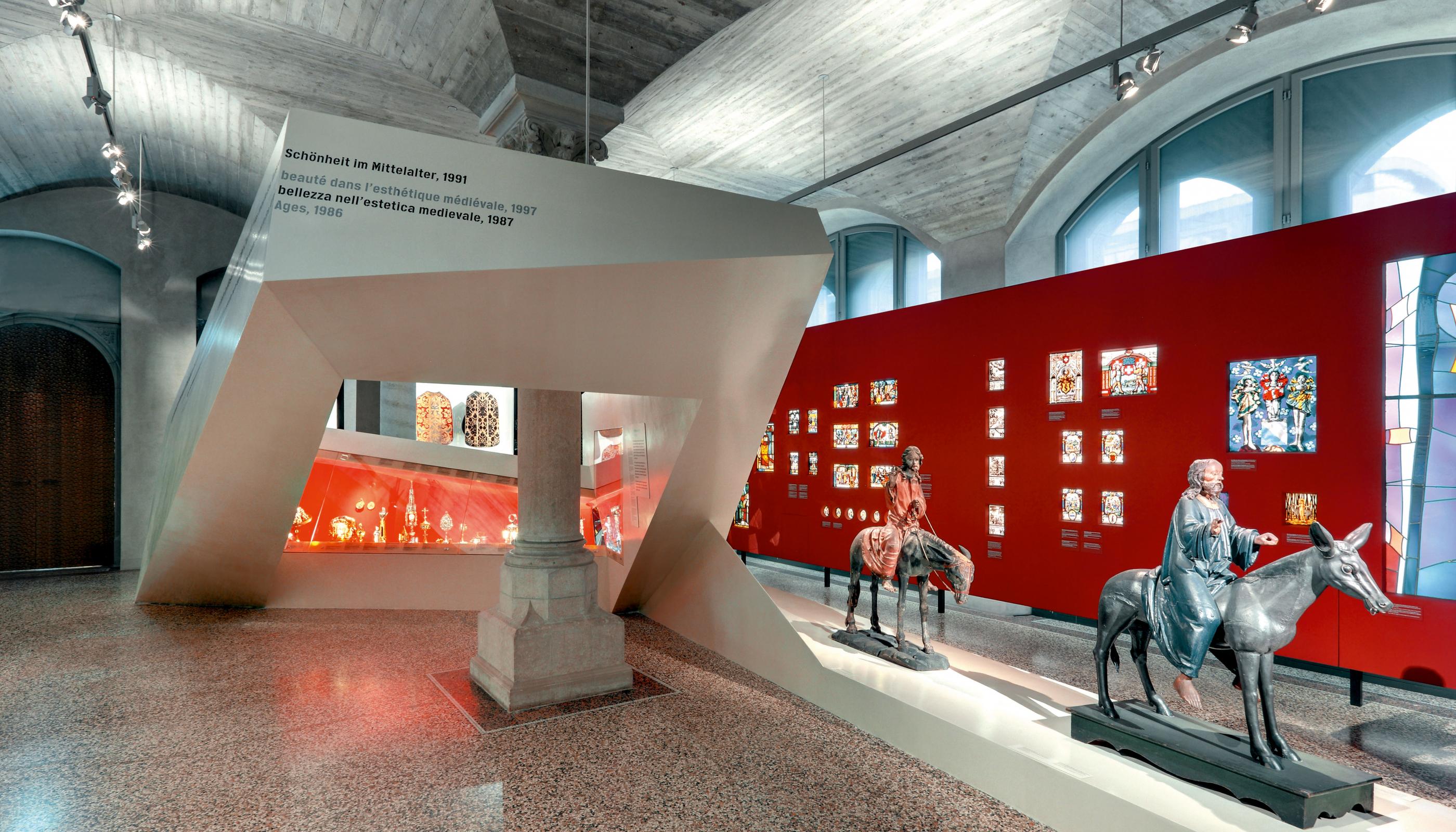 Collections Gallery & History of Switzerland
Visitors exiting Zurich train station to the north suddenly find themselves standing in front of a picturesque castle. This structure was completed in 1897 as the National Museum. The historic building cites a range of styles from the Swiss architectural tradition. When it was restored by Christ & Gantenbein, the opportunity was taken to revamp the permanent exhibitions as well.
The design of the exhibitions integrates the structure's unique qualities. The rigid, symmetrical construction is juxtaposed with light, ephemeral exhibition sections that create a clear contrast to the historical architecture, allowing visitors to rediscover the well-known rooms from an unfamiliar perspective.
Powerful colour highlights lend each room an atmosphere that matches the works on display. The materials of the interior units have been kept simple, giving the exhibition a temporary feeling. The designs of the two exhibitions are quite distinct: the Collections Gallery offers an insight into selected aspects of the National Museum's collection through different groups of objects, while in "History of Switzerland" the focus is on the content of the pieces.
The nation's history is illuminated by way of four different themes crucial to Switzerland's development and can thus be explored from different perspectives. Switzerland's ever recurring national myths − which have served to bind the country together over the centuries − are dramatized in the slowly turning Wheel of Myths. These are snapshots in time, as the creation of history is always incomplete and fragmentary. For this reason as well, the high walkway of Swiss political history that leads through the room in the form of a ramp ends abruptly, leaving space for the uncertainty of the future.