You are here
Wine Museum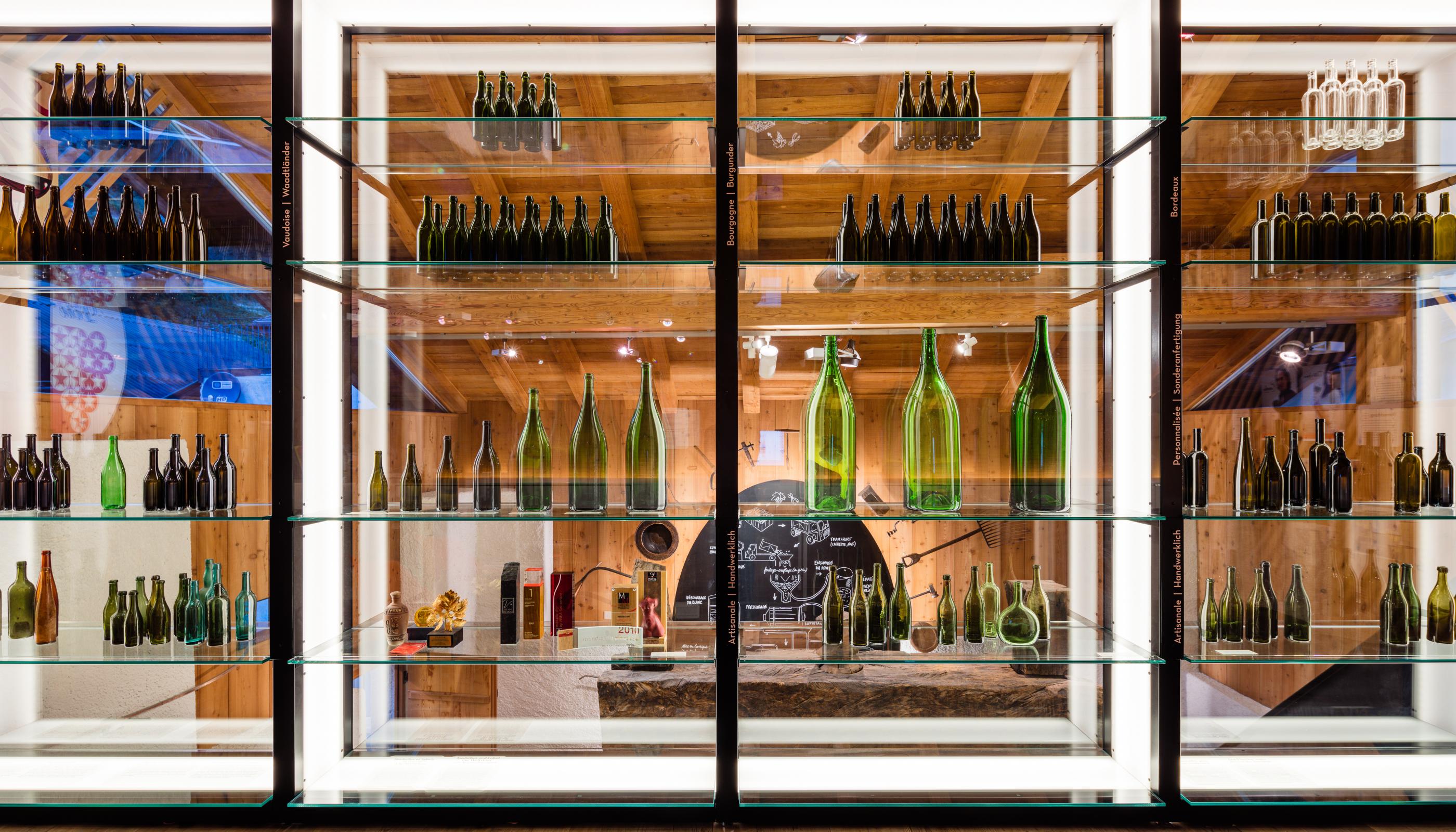 The new permanent exhibition at the Valais Museum of Wine and Winegrowing in Salgesch focuses on the millennia-old practice of viniculture. The interactive tour lets visitors find out more about the topographical, cultural and emotional aspects of wine – from vine to glass. A particularly striking feature of the exhibition design is the juxtaposition of new exhibition elements with its historical setting in the landmarked Zumofenhaus building.
The permanent exhibition is housed in a building steeped in history and is designed as a round tour, leading from the restructured entrance area with its shop through a total of twelve themed rooms on two floors.
Through a variety of artefacts and media, the exhibition explores the significance and history of winegrowing in the Valais, which goes back as far as the Bronze Age. The exhibition offers a wealth of interesting facts and anecdotes, presented alongside a large selection of exhibits and artworks. A variety of video and sound installations address the topic of wine in an appealing way, while interactive displays invite visitors to get involved and turn the museum tour into a rich and rewarding experience for all ages.
The design concept created by Holzer Kobler Architekturen preserves the authenticity of the historical setting. To emphasize the character of the former residential building, the exhibition is concentrated in a small number of installations that are tailored to the spaces where they are presented. Inviting glass display cases and attractive touches of color stand in contrast to the traditional, rustic rooms. A welcoming function room is available for video screenings and lectures. A clear graphic and color concept running throughout, from the signs through to the logo and the installations, gives the Museum of Wine and Winegrowing a fresh new look and a coherent visual identity.
As well as the new permanent exhibition in Salgesch, the museum has additional premises in Sierre that can be used for temporary exhibitions on the topic of wine. The two buildings are connected by a trail that runs through a landscape of vineyards, so visitors can directly relate the content of the exhibition to winegrowing in the region today.