You are here
Nebra Ark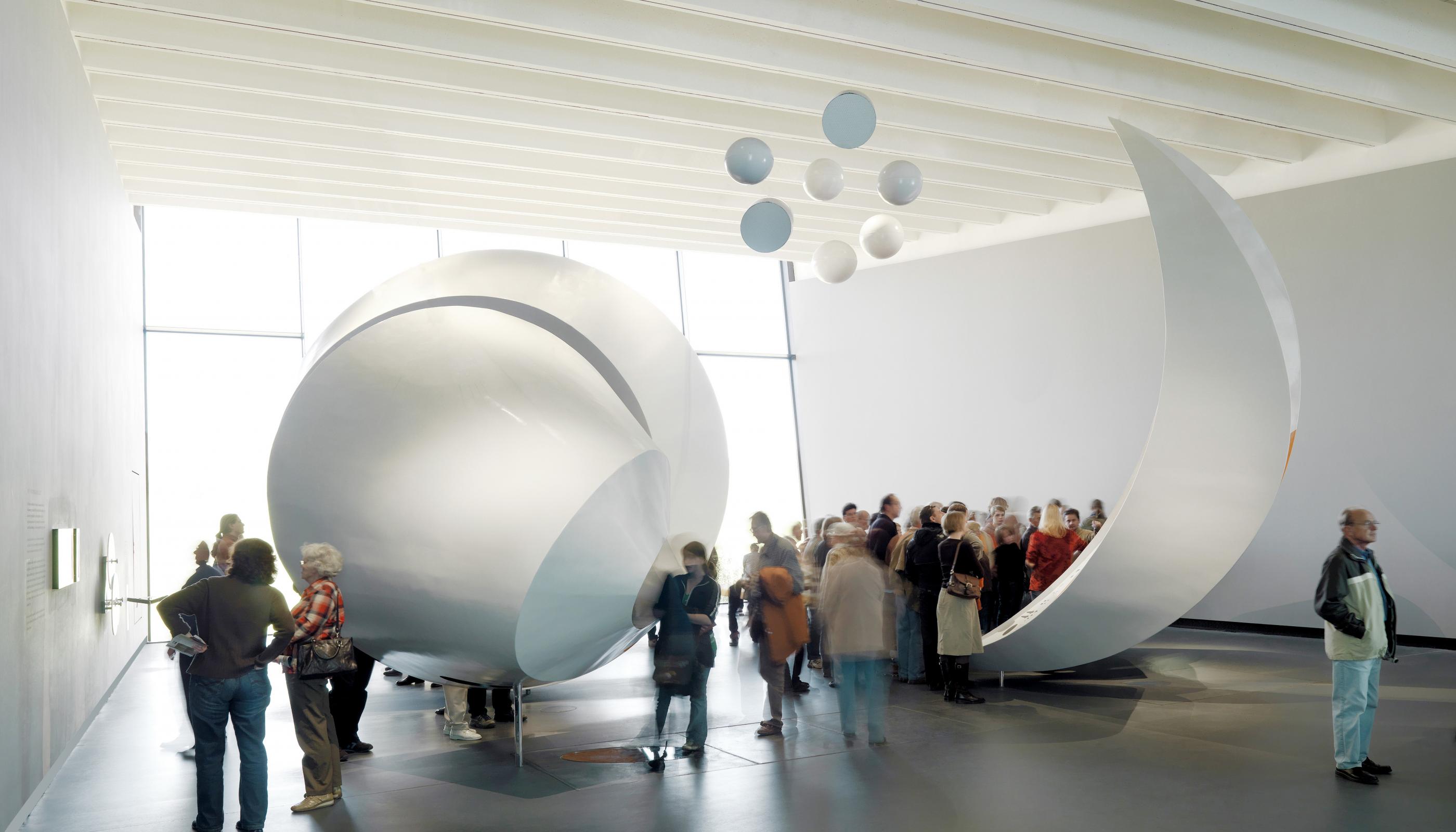 In 1999, unlicensed treasure hunters unearthed a remarkable archaeological relic: a 3,600-year-old sky disc made of bronze inlaid with gold. It depicts complex constellations and the symbol of the solar barge representing the sun's nightly passage from west to east.
An architectural competition was launched to design a public archaeological centre and an observation tower that would showcase the disc and come to symbolize the region.
The exact site where the disc was discovered is marked by a 30-metre-high conical tower, creating a landmark that can be seen from far around. Widening towards the top, inclined 10 degrees to the north and divided by a vertical crevice extending over its full height to mark the sommer solstice, it replicates the function of the sky disc as a solar calendar. Once a day the sun passes through the vertical opening, indicating the line of sight towards the Brocken mountain some 80 kilometres away, just as the Brocken served as a reference point for the sky disc in the Bronze Age.
We chose the symbol of the solar barge for the construction of the centre. Visible from far away, the body of the building is covered with yellow anodized aluminium and appears to float above the glass-encased entry level, in which the admission desk and café are located. The 60-metre-long abstracted ship houses two exhibition rooms and the planetarium.The open vertical atrium connecting the ground floor to the first floor symbolizes the relationship to the heavens. The rough plastered base housing the seminar rooms and offices appears to emerge from the hillside.
The permanent exhibition explores the site of the discovery and the historical environment, while the immense picture window surrounding it presents visitors with a vista of the Mittelberg mountain and the observation tower. The panoramic window of the temporary exhibition space offers a view of the Unstrut river.