You are here
paläon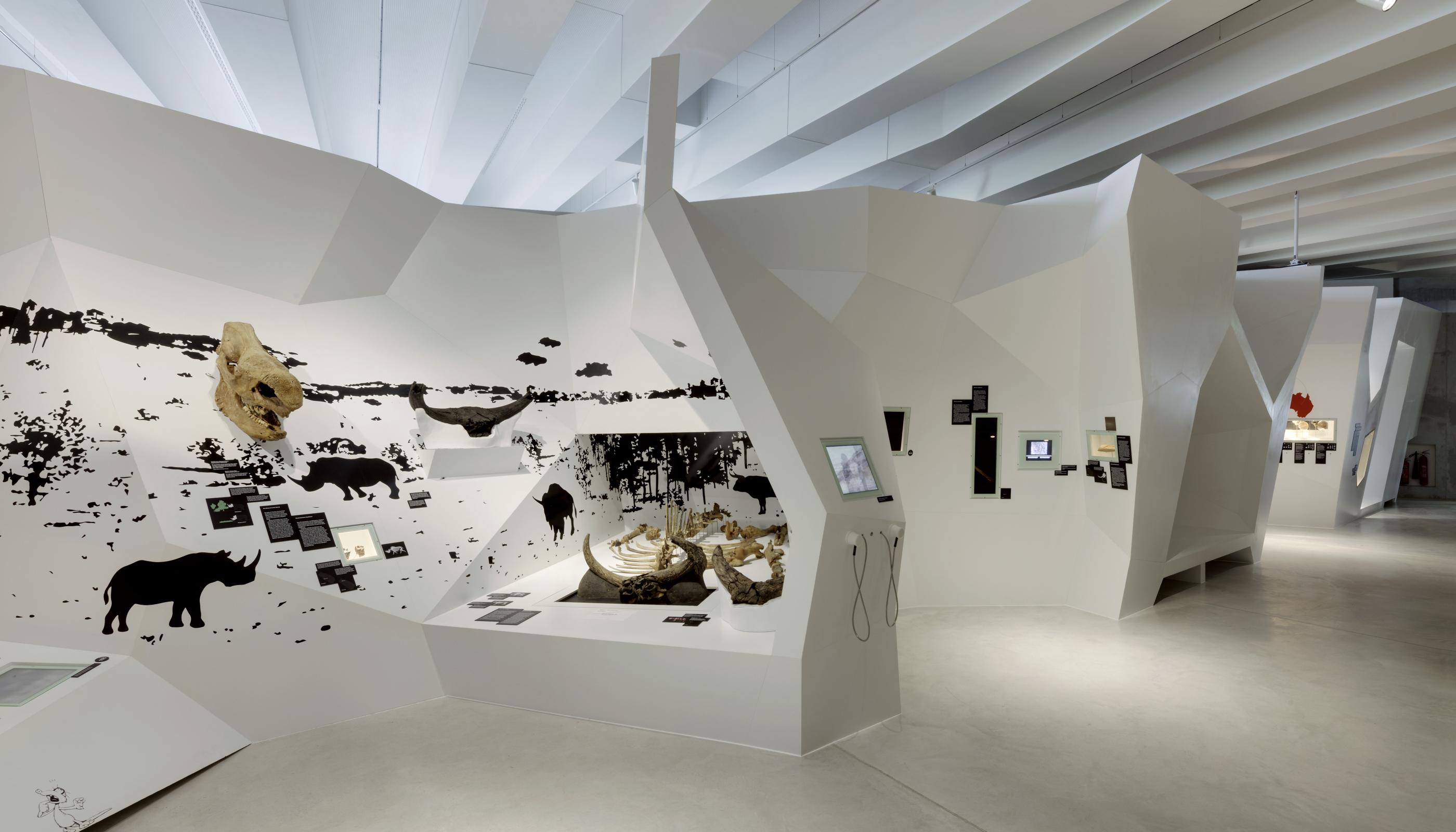 Research and Experience Center Schöningen Spears
Dating back some 300,000 years, the Schöningen Spears are the oldest completely intact hunting weapons discovered to date. The impressive paläon research and experience center is located on the major archaeological site where they were discovered, at the edge of an open-cast lignite mine. The building forms a landmark in this undulating landscape, which is mirrored in the structure's reflective exterior. The interactive archaeological exhibition presents the original finds.
The interactive exhibition of the original excavation finds from Schöningen also shows history about our ancestors, Homo erectus, and their everyday lives, and how the flora and fauna here looked some 300,000 years ago. The exhibition also considers current hot topics like climate change and sustainability.
The white sculpture inspired by the skeleton of a horse is central to the exhibition's staging. This enlarged, abstract sculptural element forms a Gesamtkunstwerk with the other objects in the room, interacting visually with the juxtaposed theme cabinets and large-format artworks. A visitors' laboratory gives laymen the opportunity to solve an archaeological riddle using modern methods, while the archaeologists' own, professional laboratory and work spaces are situated alongside the exhibition route and can be viewed by visitors. The paläon and adjacent excavation site allow for a first-hand experience of the daily archeological adventure of research.