You are here
Mon Beau Sapin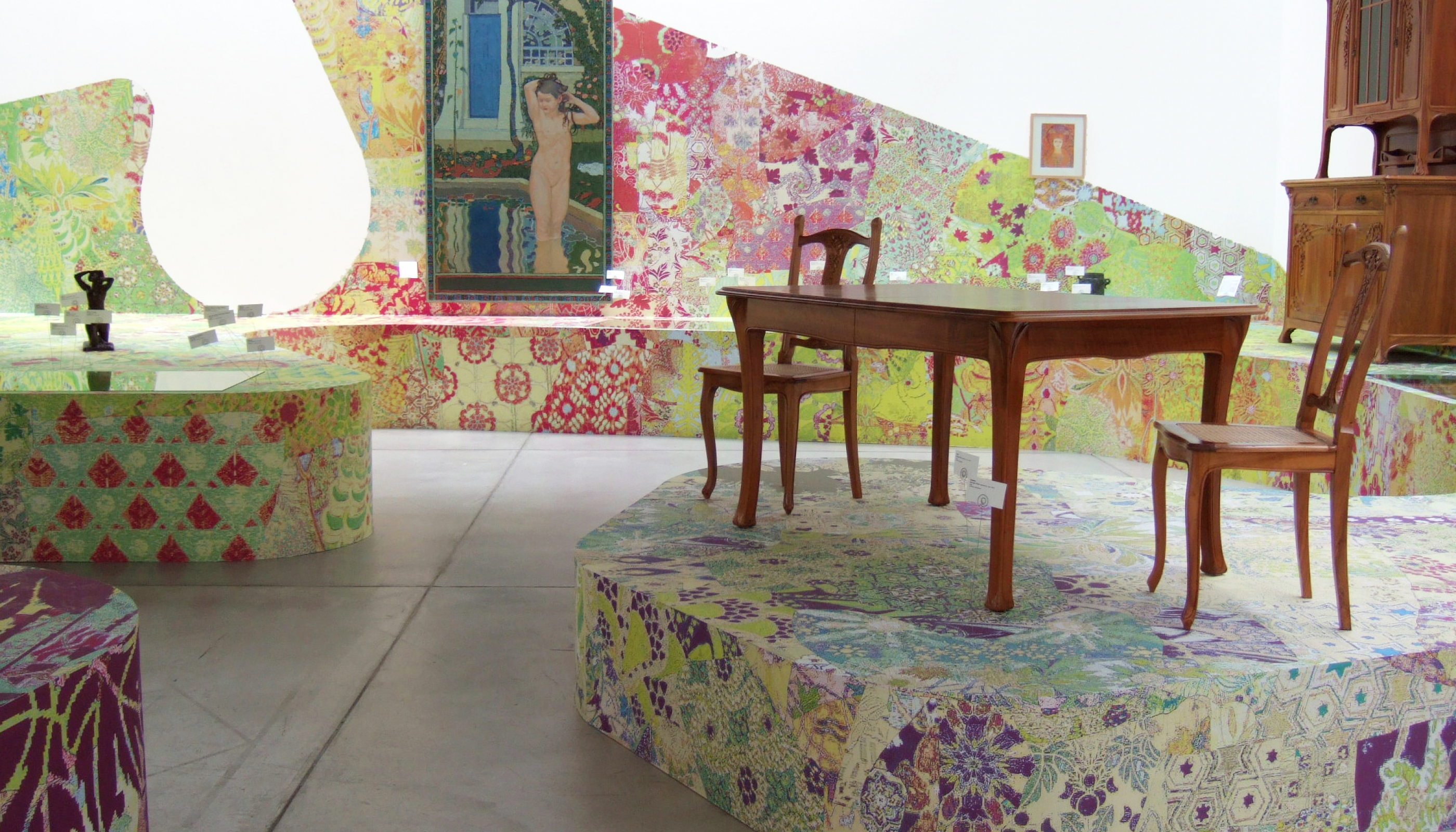 "Our ornamental work has always been based on the fir tree (in French: sapin). If you look at the tree as a whole or in detail in its different phases of development, you find an inexhaustible source of ornamental inspiration. The silver thistle, the gentian as well as the entire fauna of the Jura Mountains provide boundless additional material." From the report of the Commission de L'École d'Art, La Chaux-de-Fonds, 1911.
In around 1900 an offshoot of Art Nouveau called the style sapin emerged in the city of La Chaux-de-Fonds. Unique to Switzerland, it arose out of the excellent international and global links that the city enjoyed at the time. A large proportion of the world's watches were made there. Arranged in a chessboard shape, the city had a decidedly modern air, and this was also reflected in its artistic development.
Charles L'Éplattenier, the charismatic founder of the style sapin, was director of the École d'Art in La Chaux-de-Fonds. He taught his students the precise observation of nature and the reduction of what was observed to its basic structural elements. A highly geometrical variant of Art Nouveau was the result, its formal vocabulary influenced by the local flora and fauna.
The exhibition stagecraft draws on the social context and the city's particular urban design; it also reflects Charles L'Éplattenier's didactic methods – beginning with a general observation of nature and then gradually extracting selected details.