You are here
GRIMMWELT Kassel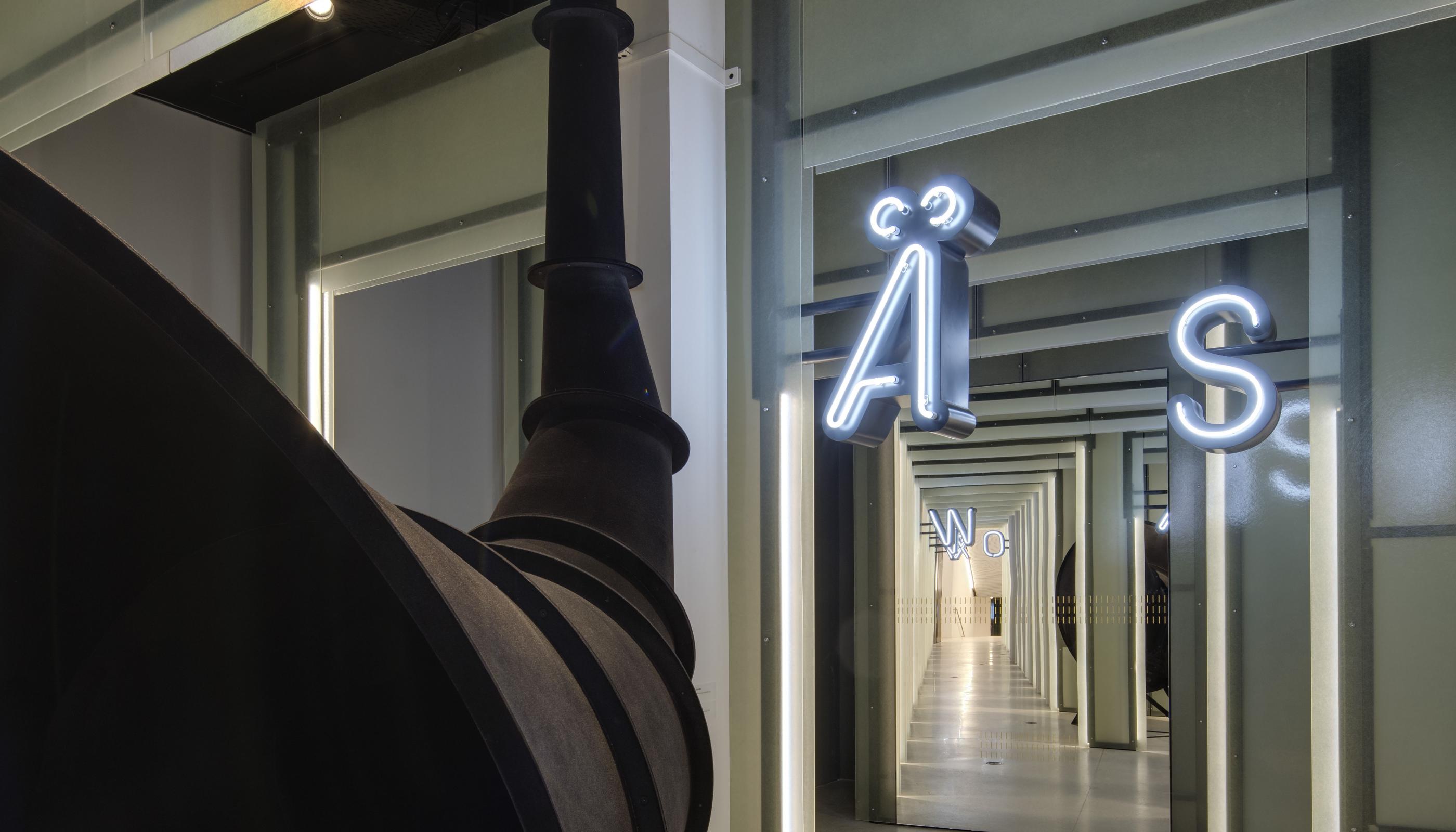 The GRIMMWELT Kassel presents the works of the Brothers Grimm in a multi-facetted mix of profound information and exciting experiences. The enticing transition between historic objects, artistic installations and the scenographic presentation showcases their work in a diverse and entertaining way.
Visitors embark on an expedition into new fascinating scenographic spheres. Mirroring the original working method of Wilhelm and Jacob Grimm, many diverse fragments were assembled to form a final exhibition composition. This way the visitors inherently become a part of the installation: in their heads they can piece together all individual components to a fabulous whole. The display framework of paper-like wall panels is illustrating the ambivalent characteristics of the two brothers' main works – the very structured dictionary and the imaginative tales – in an engaging way.
The exhibition house on top of the vineyard in Kassel was designed by kadawittfeldarchitektur. The upper part of the megastructure's layout is corresponding to the pages of an open book leading visitors through a seemingly never-ending registry. In the lower part, the strict framework was broken up and transformed into a mysterious, imaginative forest structure with a labyrinth-like layout with different sized clearings. The overall result is an exhibition architecture that integrates different pieces of information like appetizing fruit hanging from tree branches inviting visitors to discover them. This scenographic concept allows the life and works of the Brothers Grimm to be presented and experienced in a completely new manner.
Nicola Lepp and Annemarie Hürlimann, who curated the exhibition, based their classification principle on the glossary of ÄRSCHLEIN (A) to ZETTEL (Z). This concept was adapted as the underlying theme for the scenography and playfully integrates itself in the dense paper forest. 25 engaging exhibition units in varying sizes and experience formats are offering a striking framework for highlighting the outstanding works of the Brothers Grimm.