You are here
The Emperors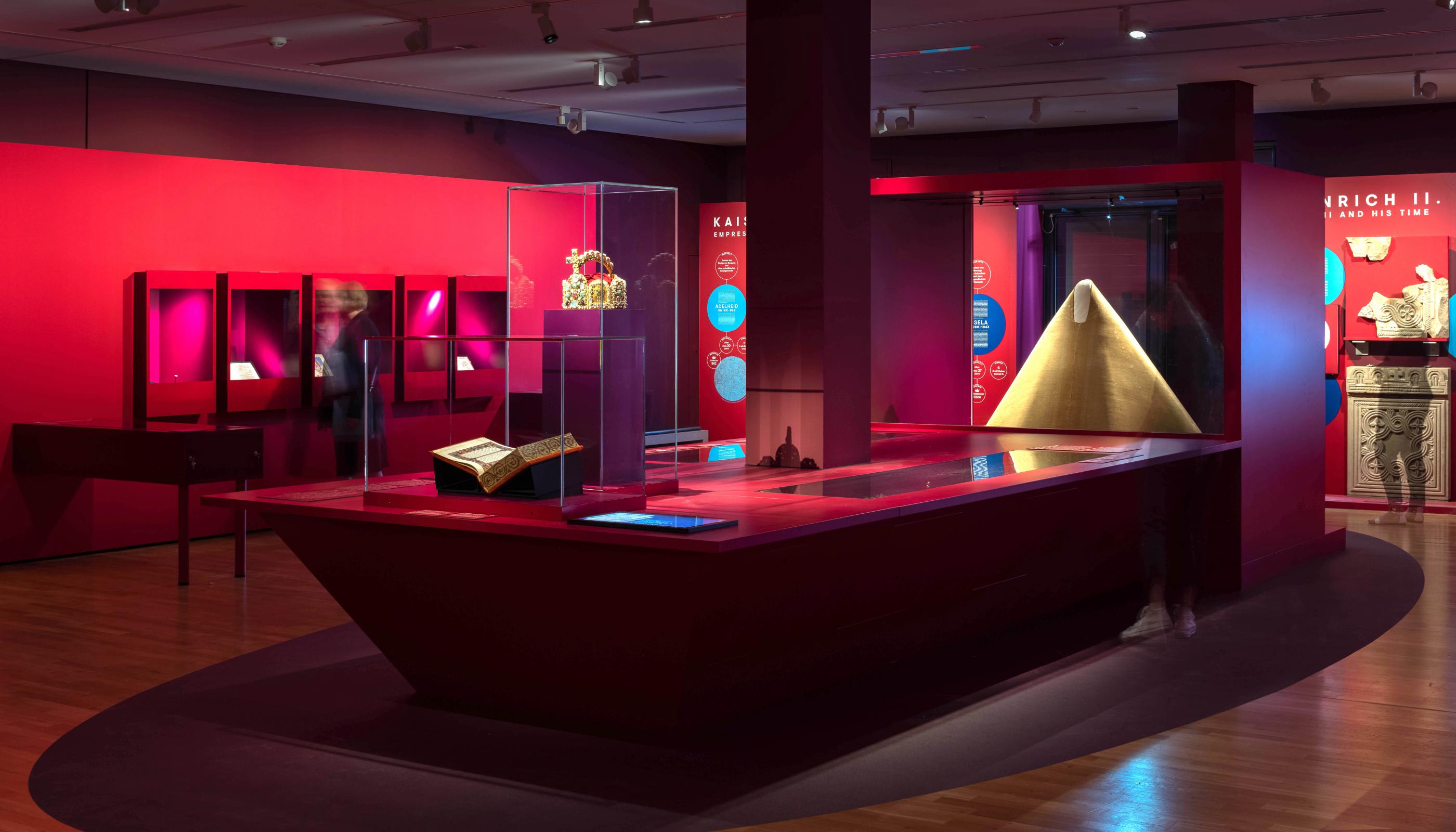 and the Pillars of their Power
From Charlemagne to Frederick Barbarossa: in five sections the exhibition explores the different conceptions and strategies of their rule of a selection of imperial personalities in their domains in the Rhine region over five centuries. The exhibition levels are structured by way of floor-to-ceiling walls, thereby creating their own spatial composition of the rooms and a new rhythm for this tour through the Landesmuseum Mainz (DE).
The strong colors of the scenography create a unique atmosphere for each section, in order to symbolize the character and creativity of the individual potentate, at the same time providing attractive surfaces for the presentation of the precious objects. As an additional means of communication, informative graphic elements and illustrated short films lead the visitors through life and world events in the Middle Ages. A background soundtrack produces a mystical atmosphere, thereby shaping the exhibition experience of the visitors in a very subtle way.
The exhibition in the Landesmuseum Mainz (D) is open from September 9, 2020 to June 13, 2021.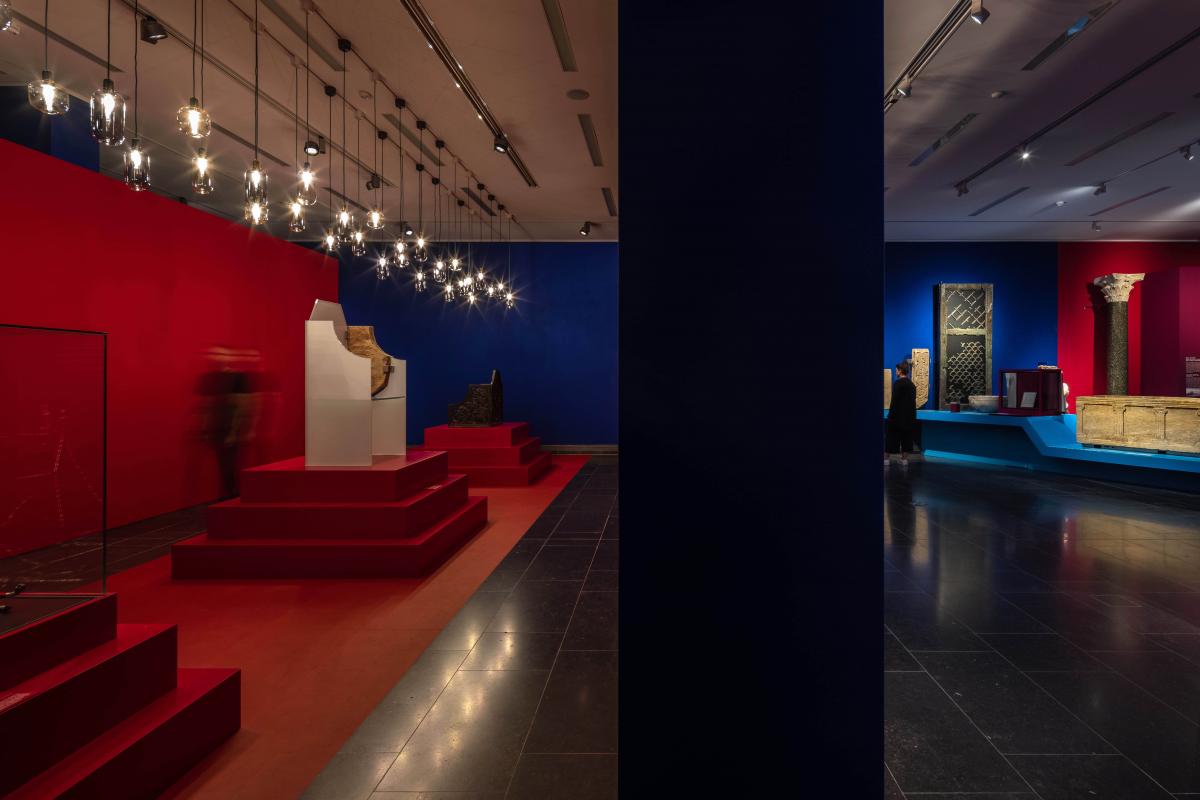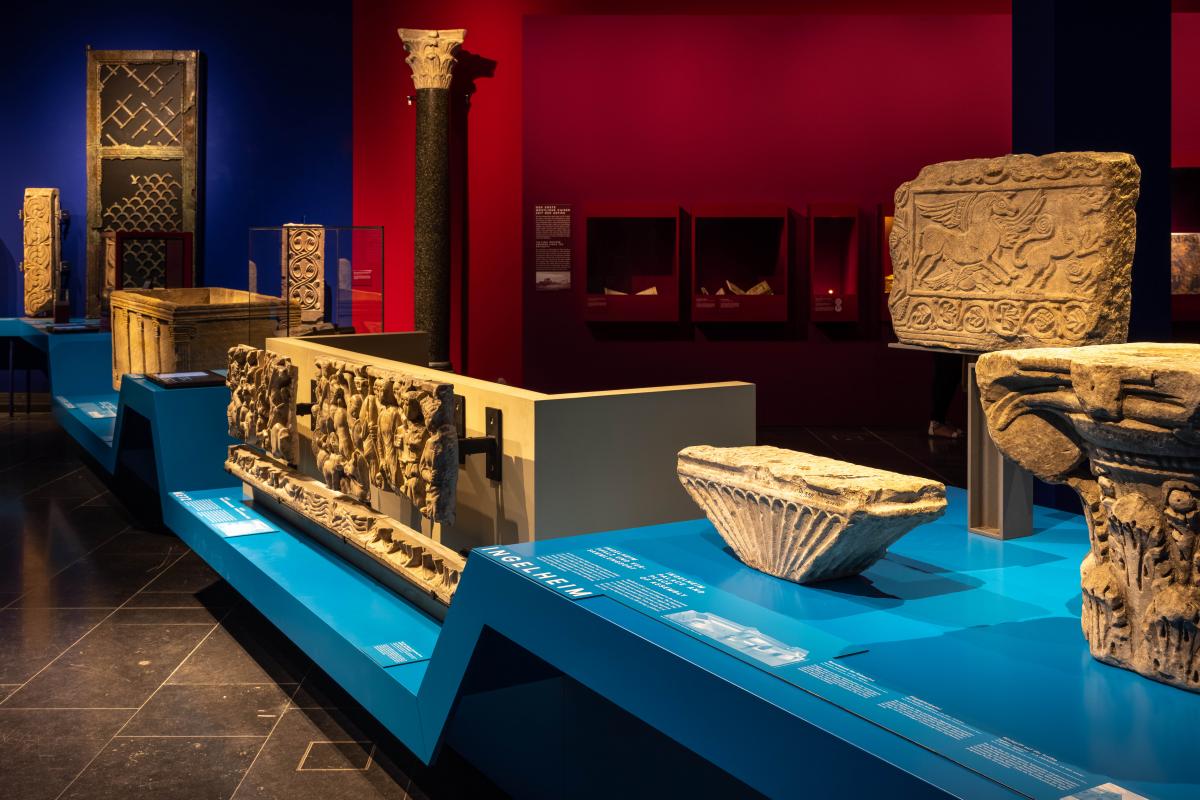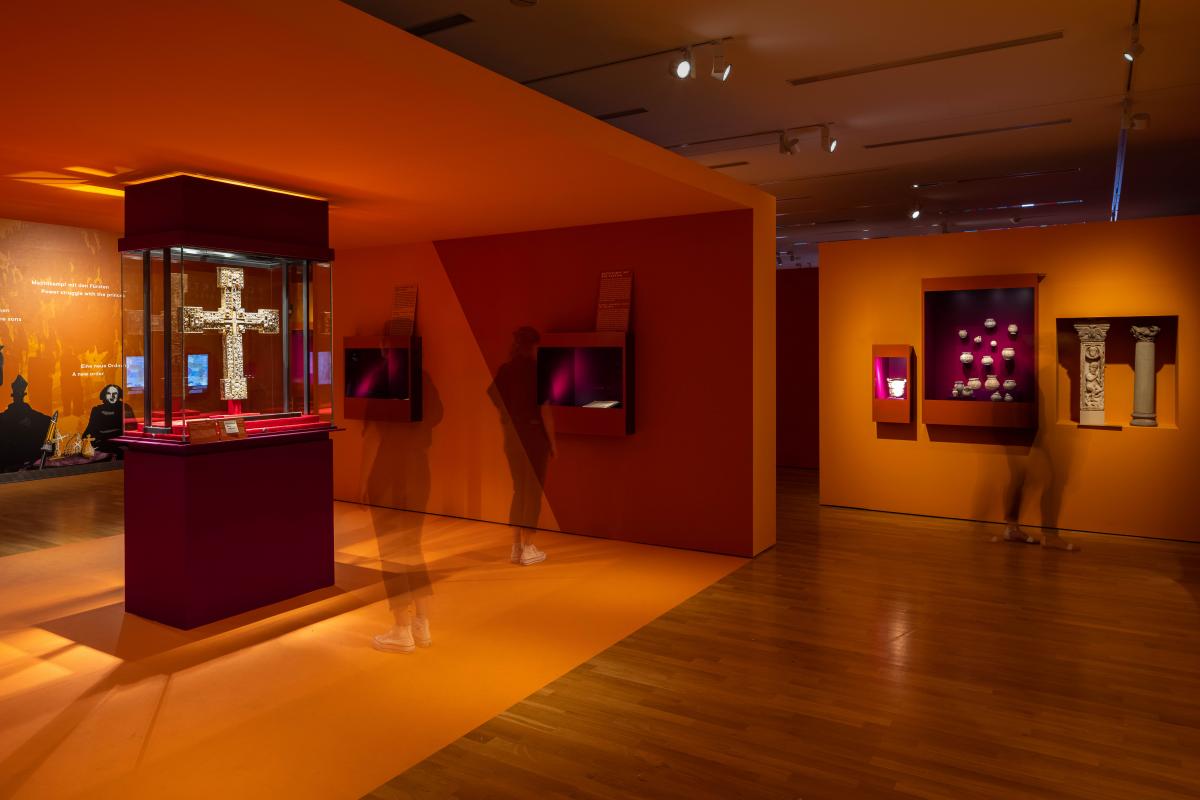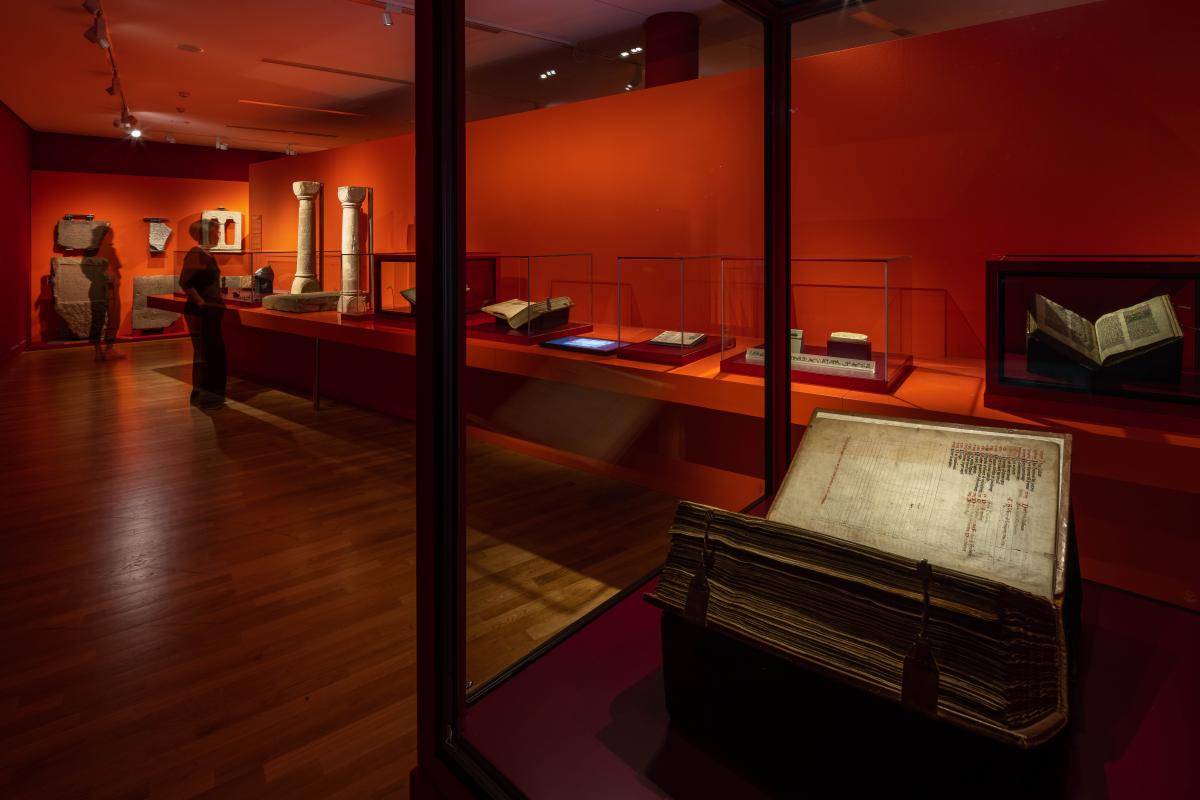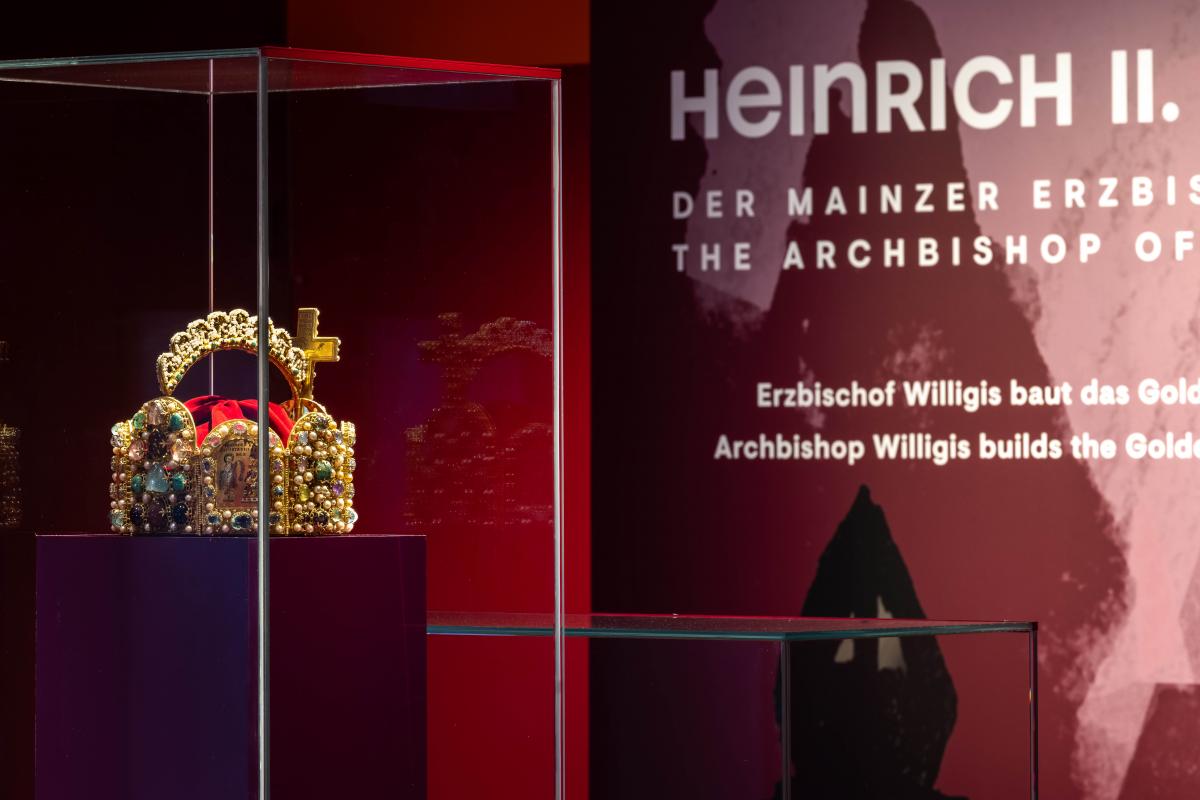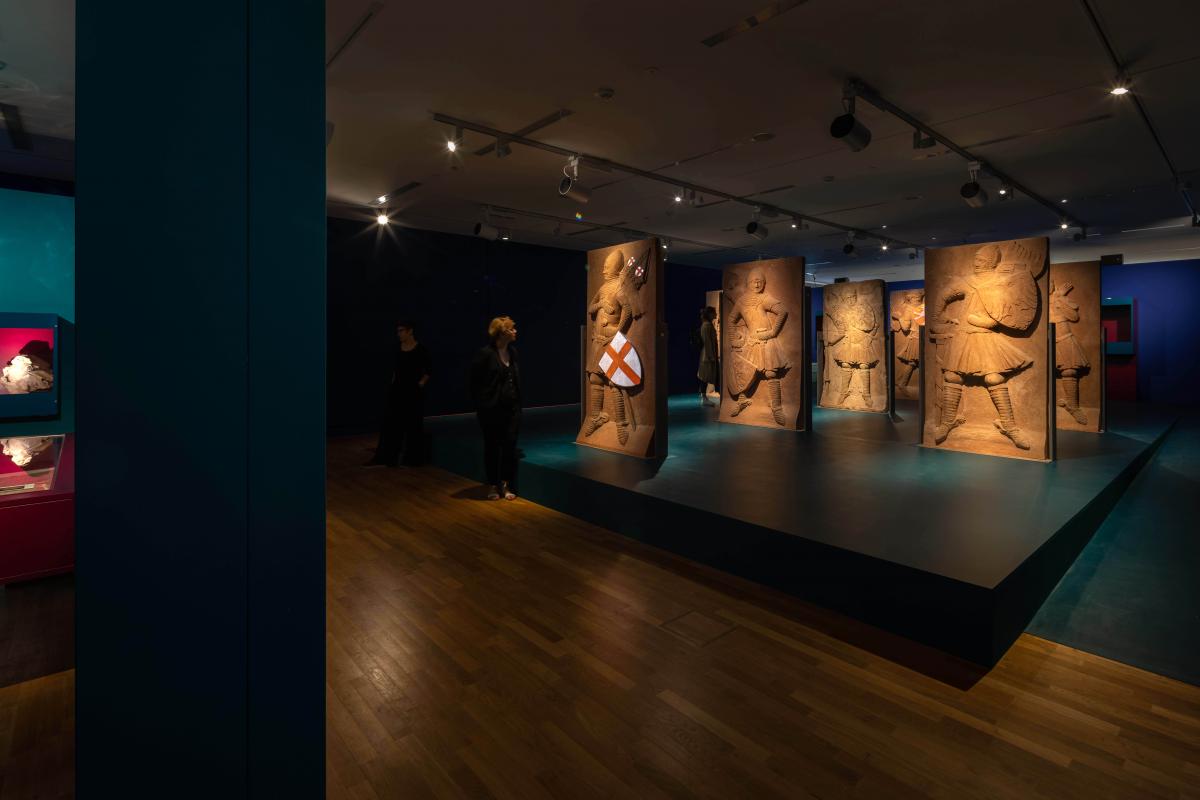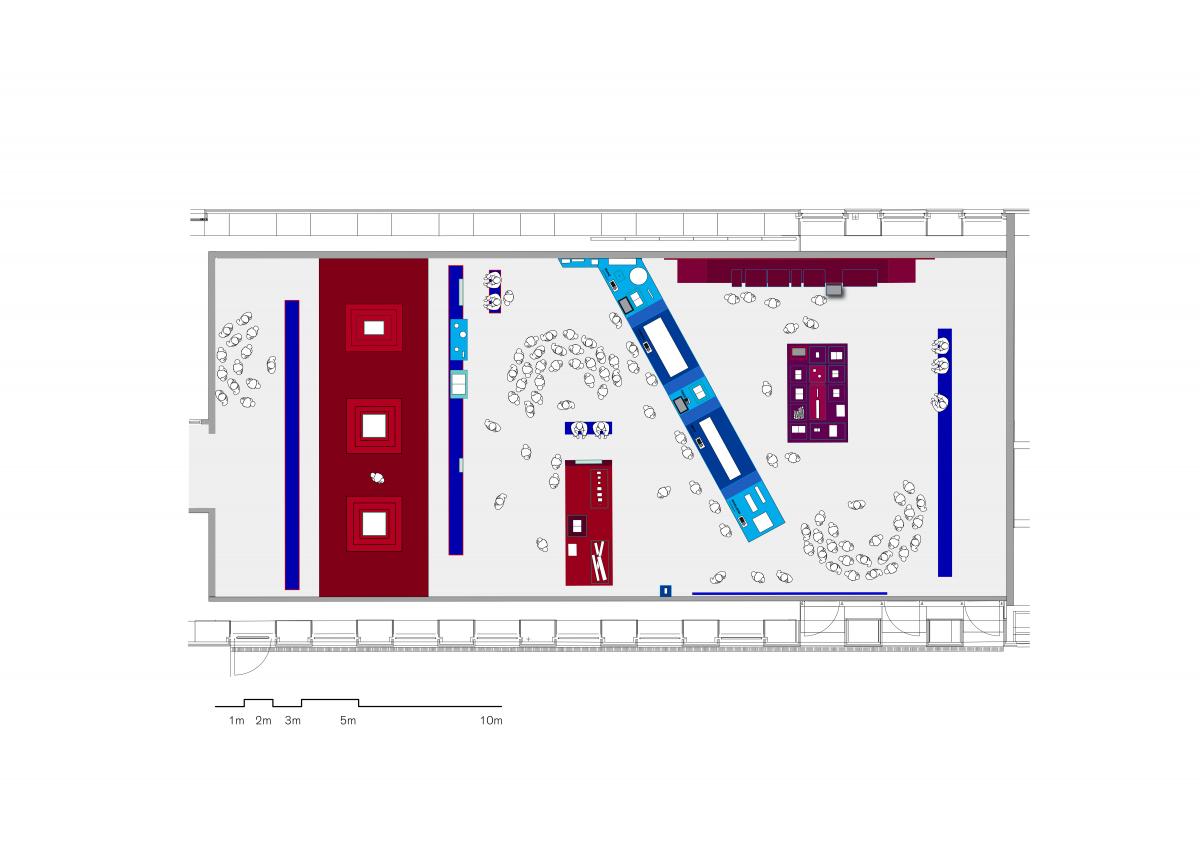 © Holzer Kobler Architekturen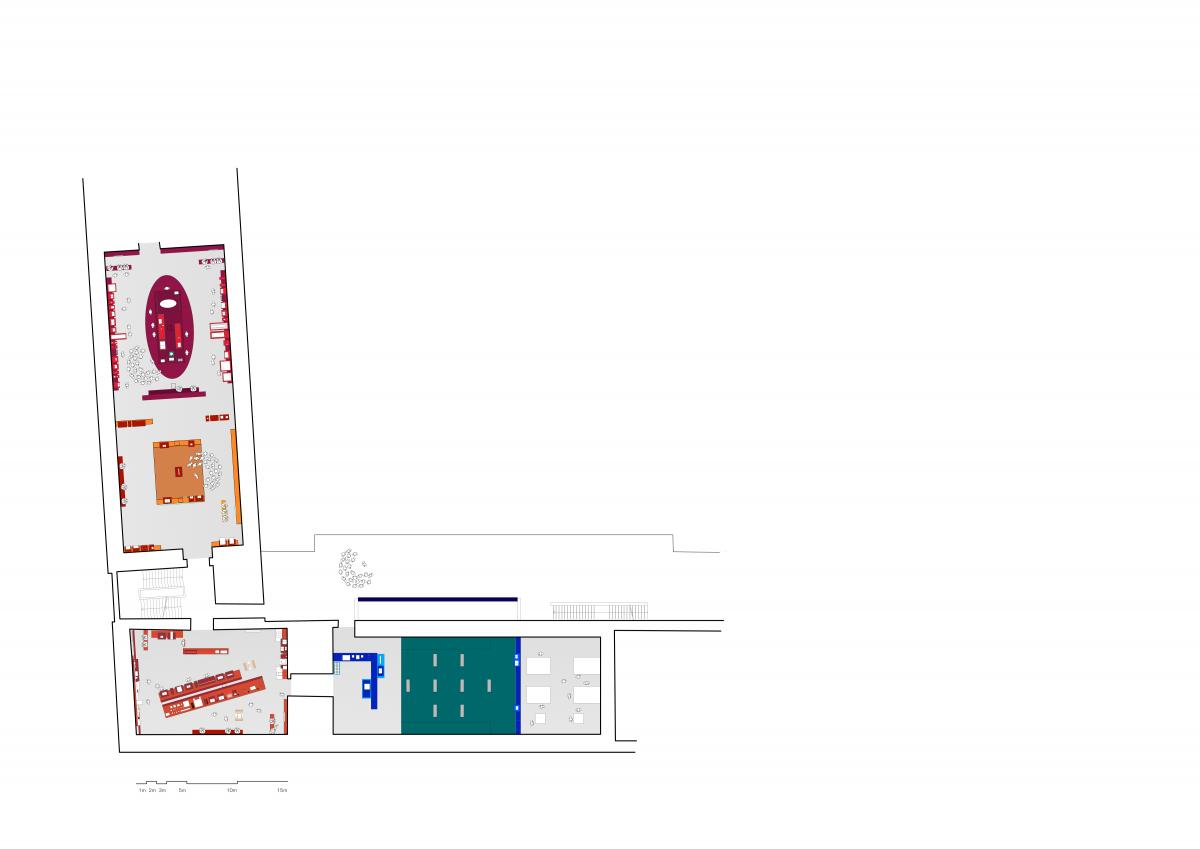 © Holzer Kobler Architekturen