You are here
Bauhaus Exhibition Weimar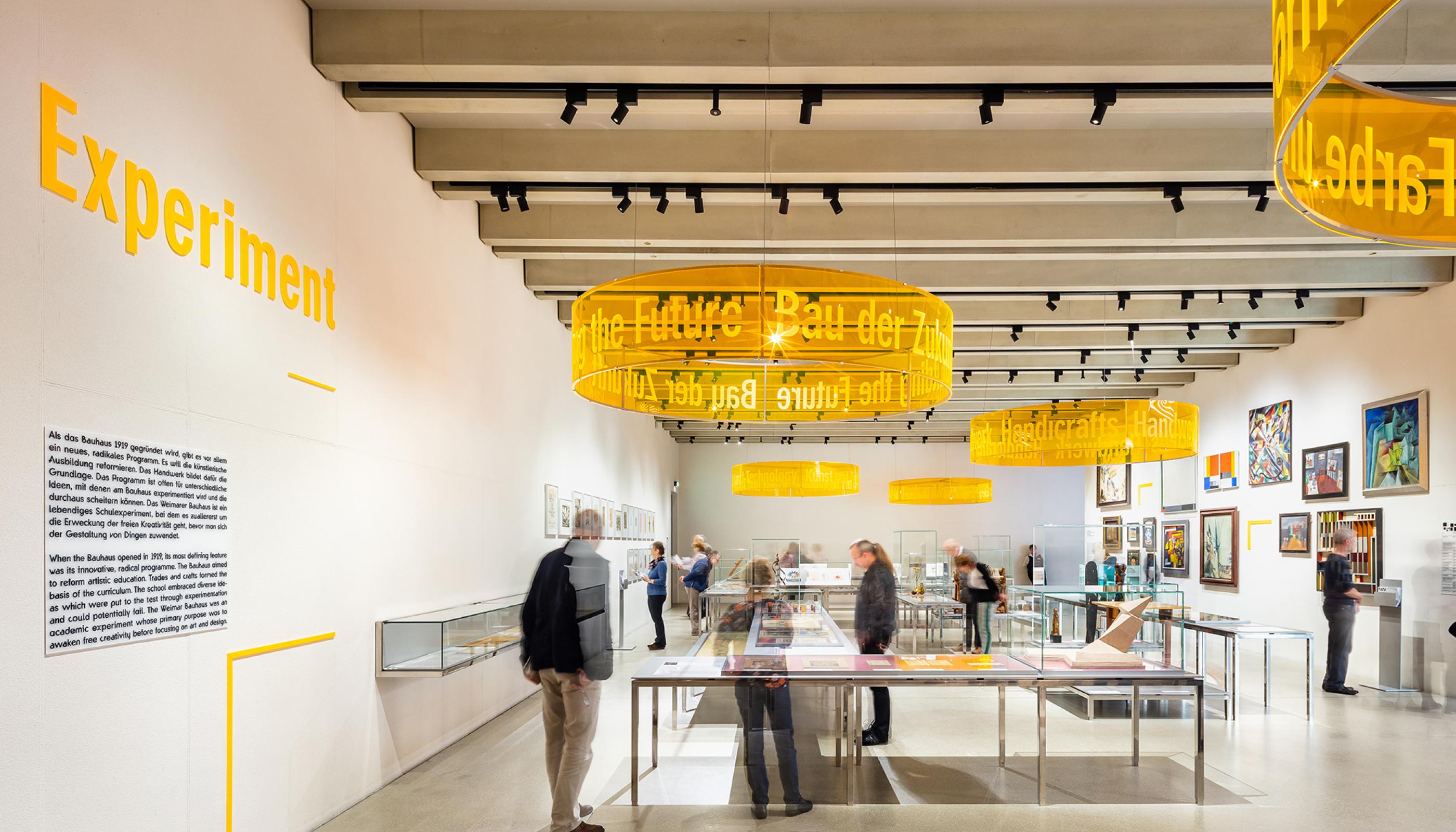 Bauhaus Exhibition Weimar
The Bauhaus Comes from Weimar
The influential and now world-famous Bauhaus movement was founded 100 years ago (1919–1933). Three new museums are opening in the Bauhaus locations of Weimar, Dessau and Berlin to mark this special anniversary. Different key aspects at the various venues enable the visitors to explore the Bauhaus as a creative and visionary art school. The new museum in Weimar – the home of Bauhaus – opened on 5th of April 2019 and will add an important element to Weimar's significance as a centre of modernism.
The new permanent exhibition presents the history of the Bauhaus movement, starting with its origins in Weimar. Set over three floors, it showcases the oldest Bauhaus collection in the world, and is completely unique. This collection is combined with artistic and media interventions and thus takes visitors on a journey from the Bauhaus school as cultural heritage of great importance through to the present day. For the presentation of the collection, Holzer Kobler Architekturen has designed timeless exhibition architecture that reflects the Bauhaus in all its dazzling diversity, innovation and progressiveness without ignoring the ambivalent traits of its (reception) history.
The exhibition design works with the spatial structure of the new building and presents individual topics like islands in the architectural frame. Visitors can wander intuitively from topic to topic based on their own interests. The creative identity of each of the topic islands opens up new perspectives of the Bauhaus, those involved in the movement and their work. The media and artistic displays add another level of perception to the exhibition: be it in the form of spatial interventions, through projection or a row of screens – they create dynamic images in the space.
The delicate, elegant construction of the exhibition architecture makes sure that the focus is firmly on the historical objects – actual witnesses from the time. The simplicity of the format and the minimal use of materials give the exhibition structures a timeless look. The contents of the museum and the historical objects are shaped and framed by rooms, spaces and furniture constructed from metal, glass and textiles. Reflective surfaces and colour accents highlight the most important content and objects in the exhibition.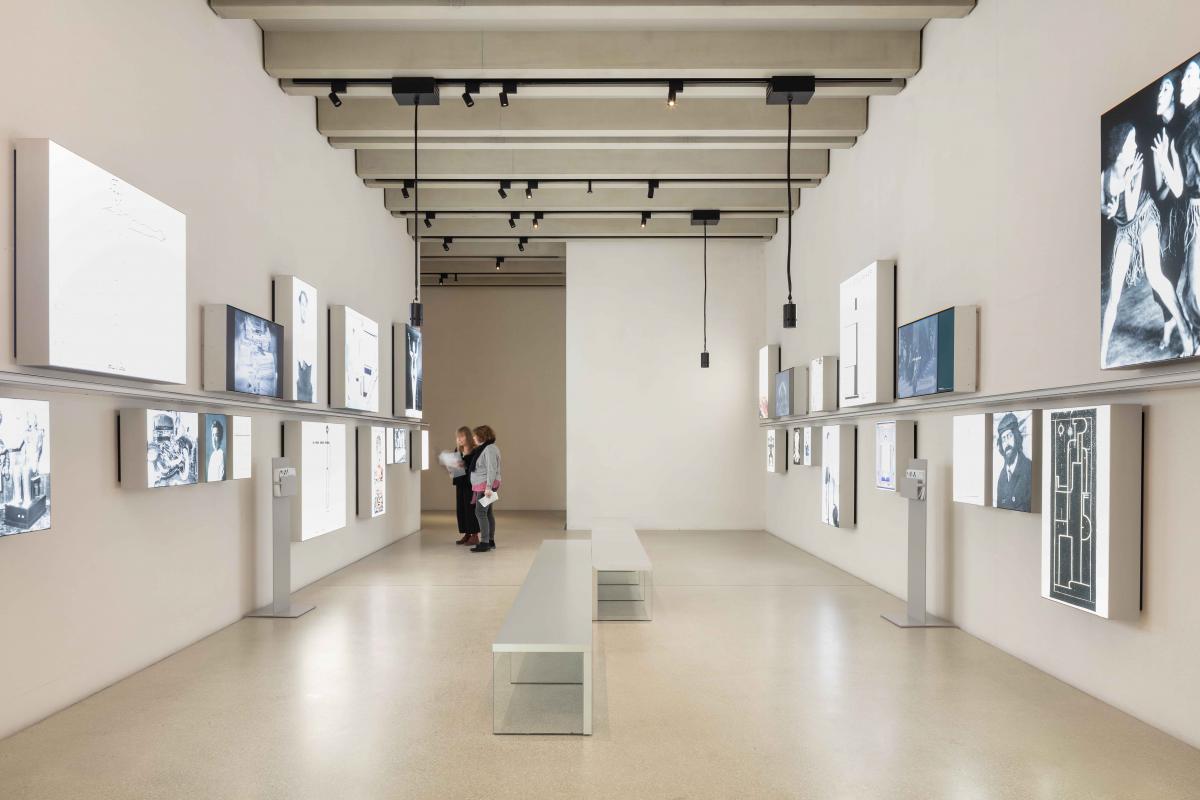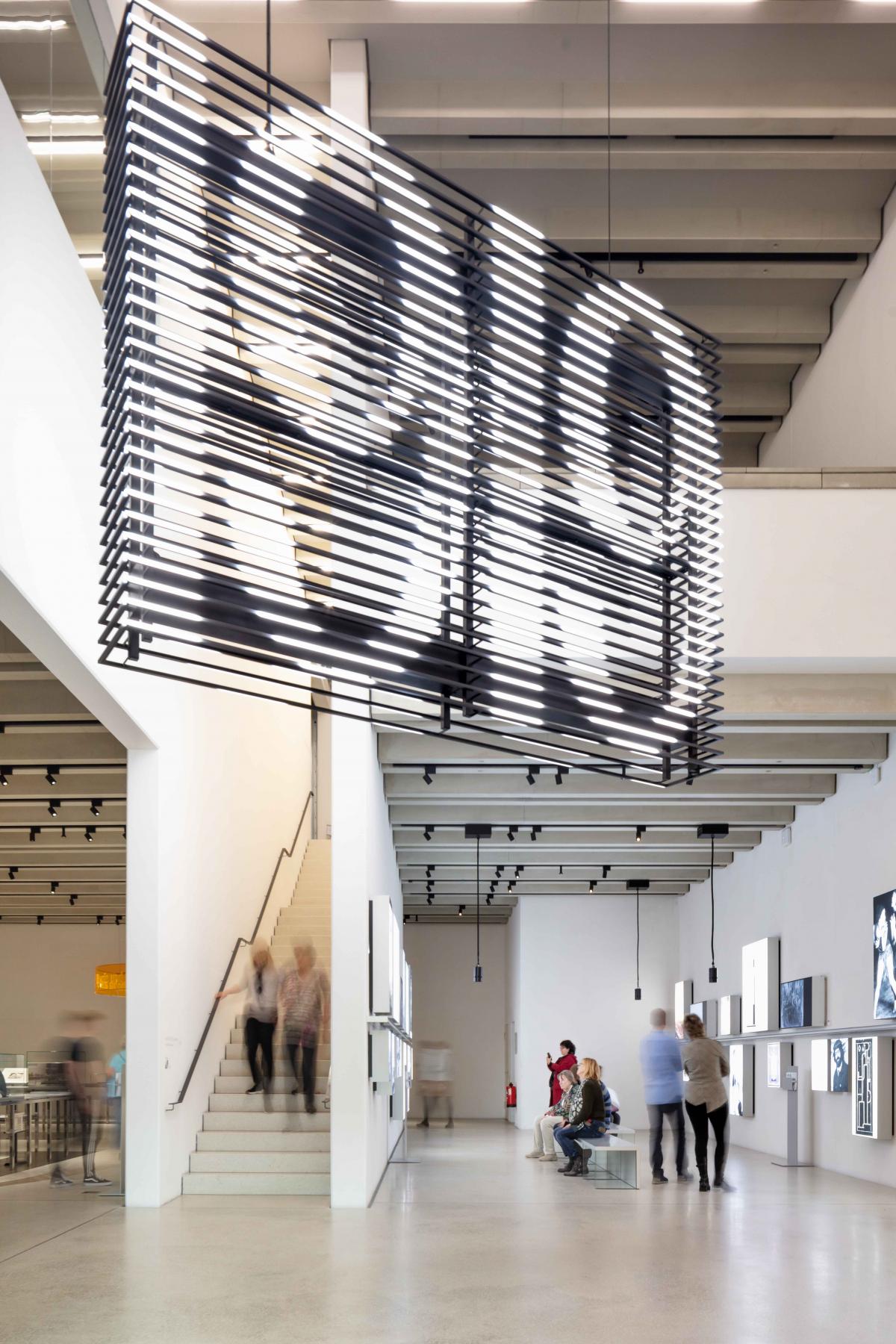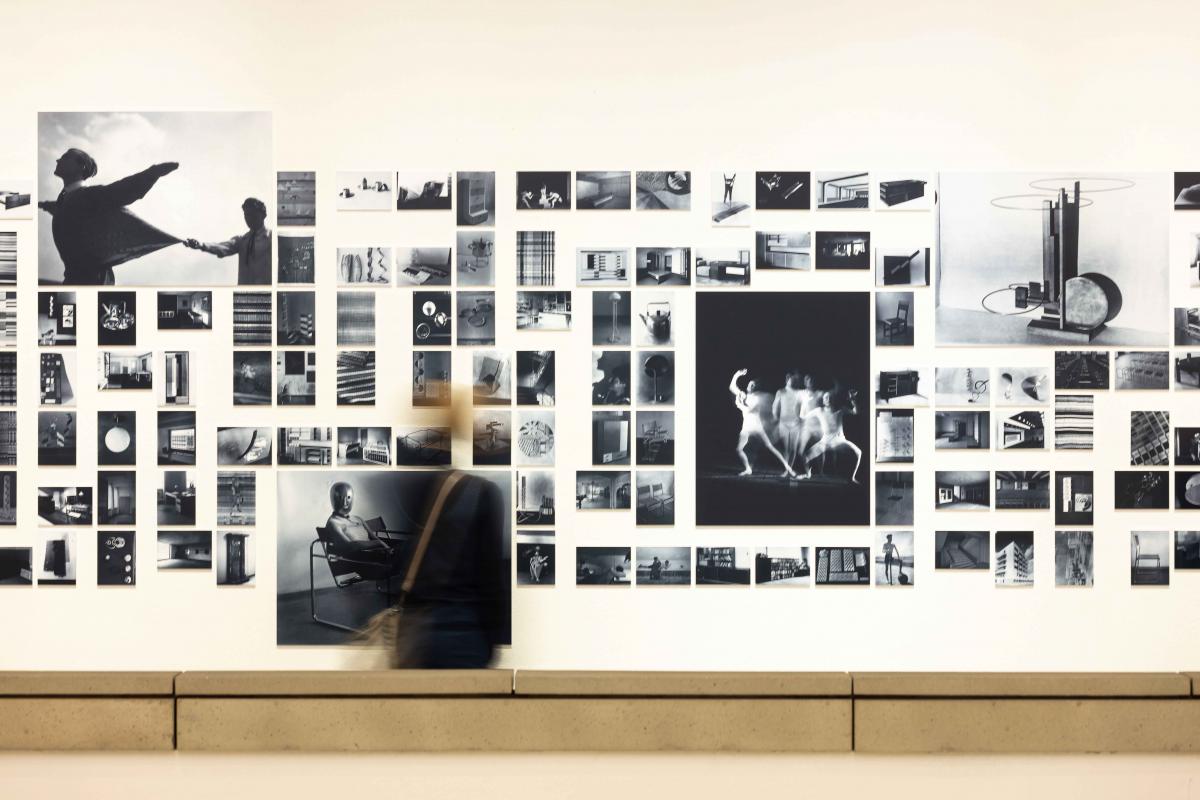 © Radek Brunecky | © Stephan Consemüller, Klassik Stiftung Weimar / Bauhaus-Museum, Dauerleihgabe Privatbesitz, Berlin, mit freundlicher Genehmigung von Wulf Herzogenrath