You are here
The Area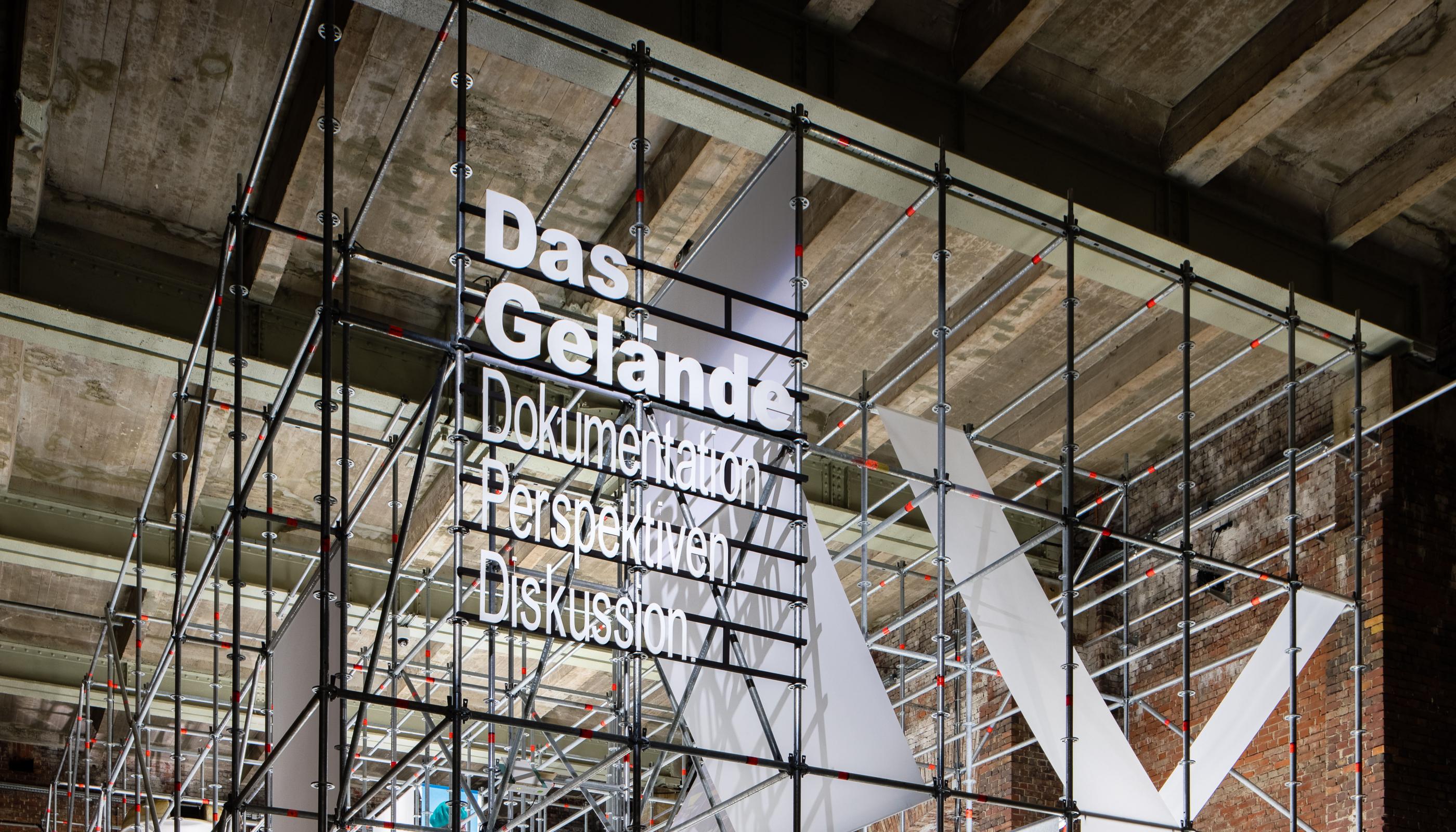 Documentation. Perspectives. Discussion.
The special exhibition hall at the documentation center Reichparteitagsgelände appears very archaic and impressive in terms of its dimension and its design. This atmosphere was to be preserved in the light of the special exhibition "Das Gelände" (The Area), and scenographically enhanced. The exhibition documents the development and history of the Zeppelin field in Nuremberg, the debate around National Socialist architecture and future visions and plans for this area. 
An expansive scaffolding construction was designed as a large structure which in itself is mighty enough to accompany the sturdy surroundings and produces an exciting setting for visitors to engage in the issues of the content. The structure seems delicate, almost see-through and embodies the (further) development and the formation of the area in contrast to permanence and finality. 19 time periods are sequentially displayed within the structure. The visitors can walk freely throughout the volume and can access the history of the Zeppelin field through separate chapters. 
The concept displays a workshop character which does not raise a claim of being final or moralising. It rather invites the visitors to reflect on the process of idea finding, to join in the discussion and to take action.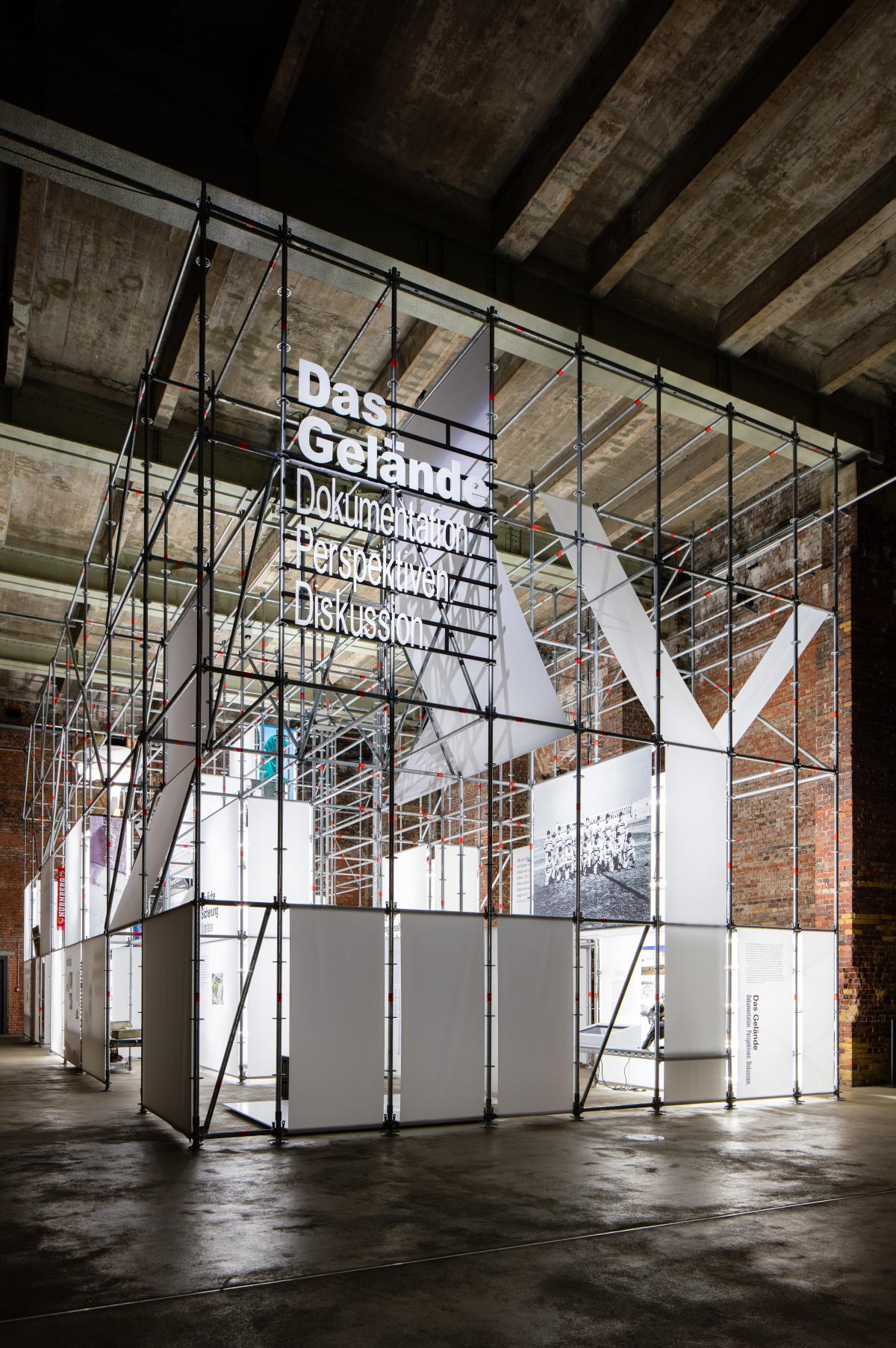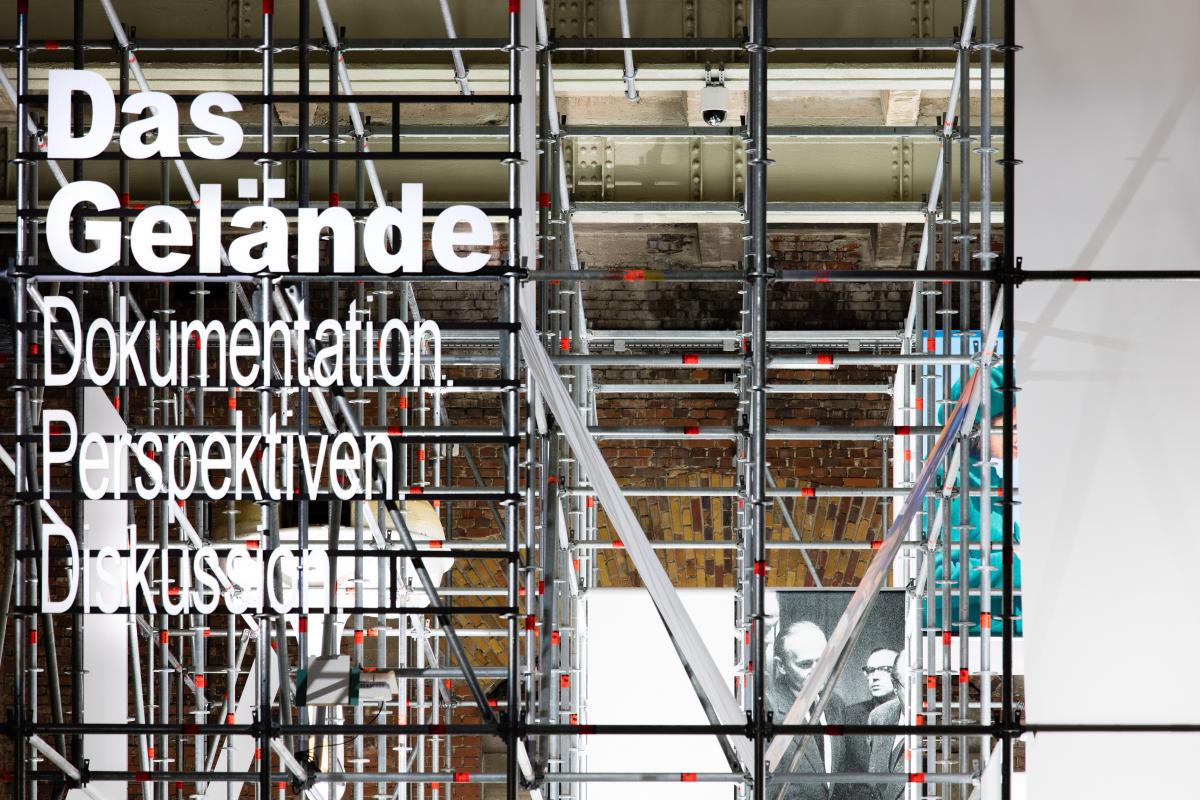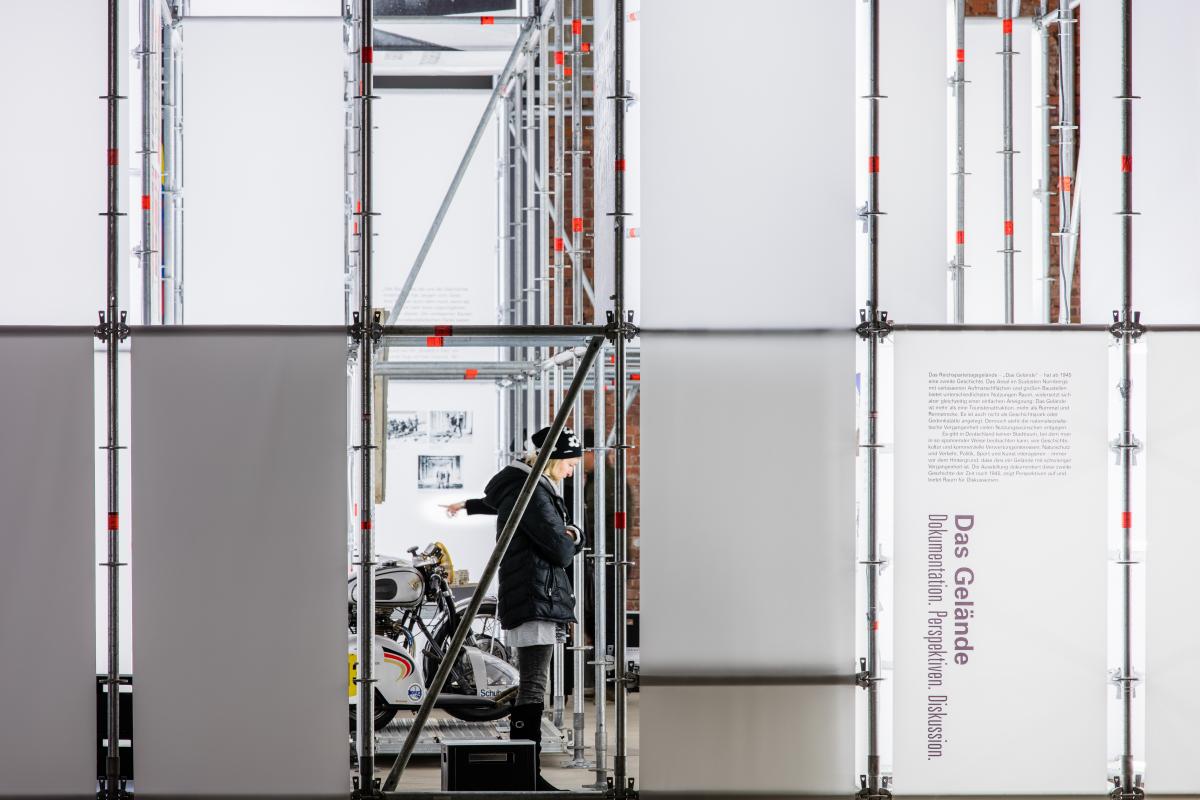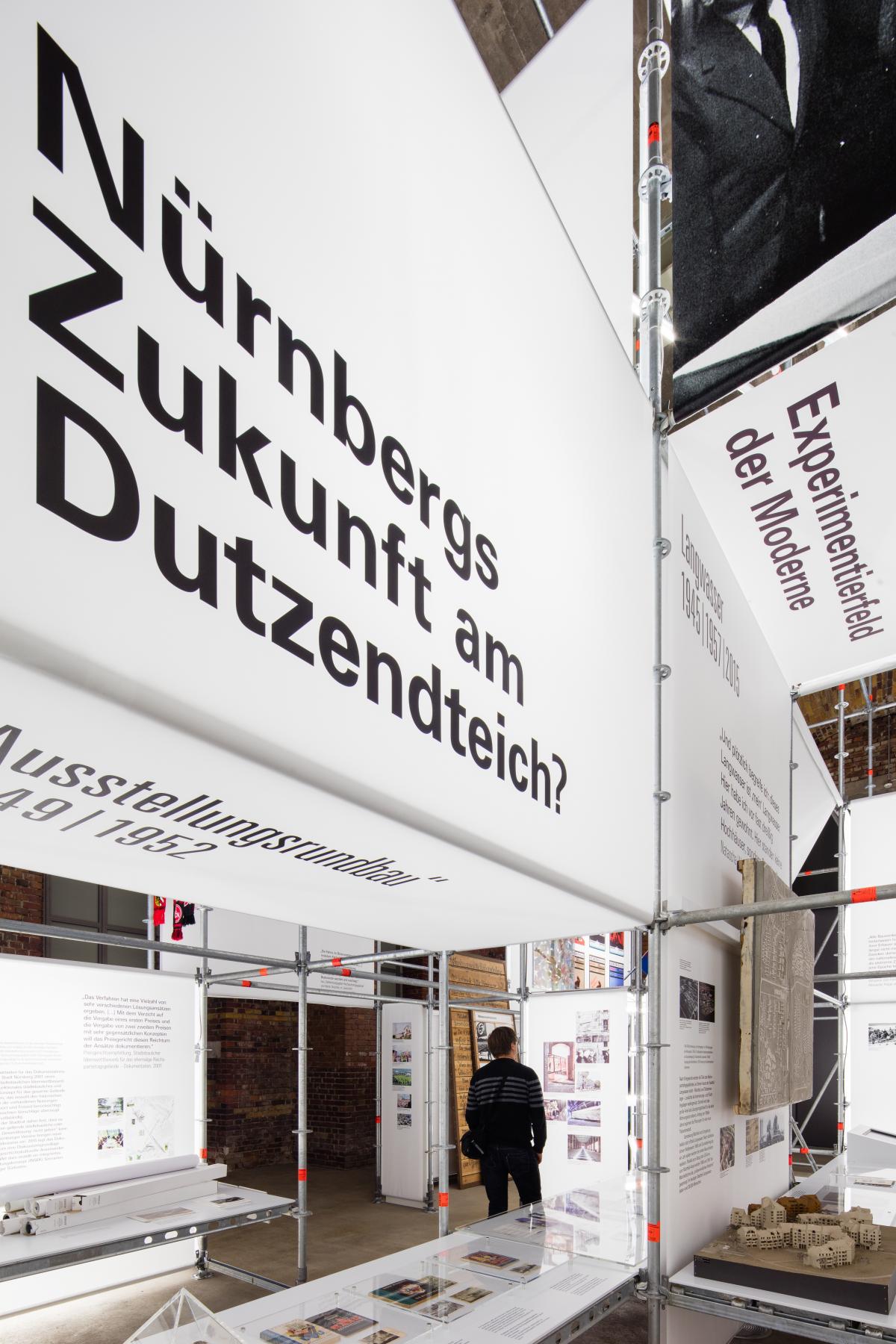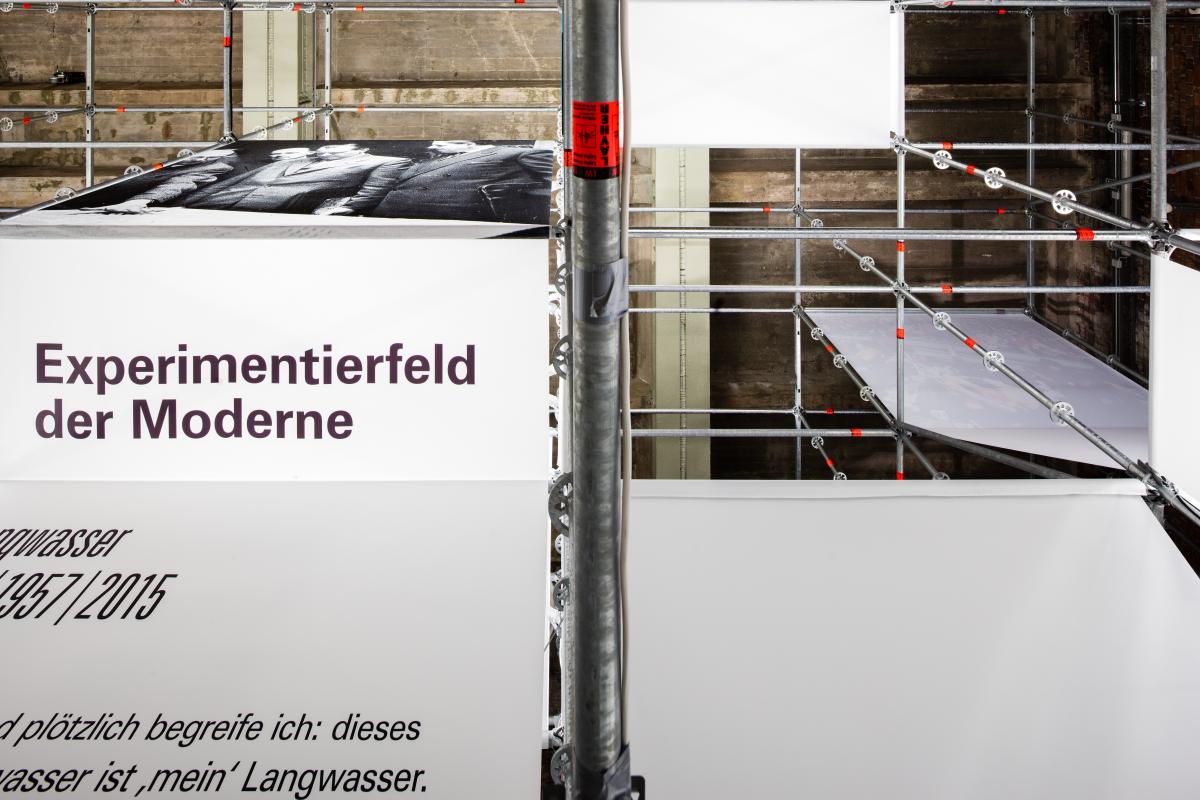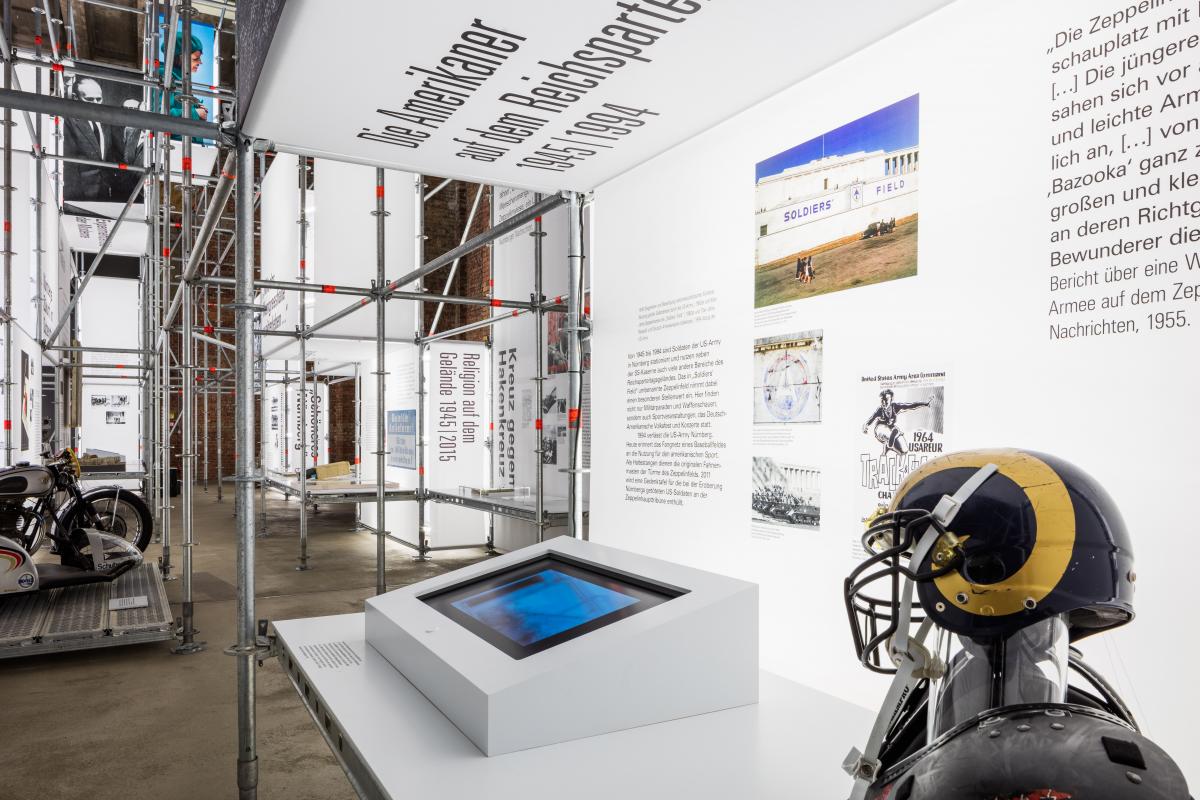 Front Elevation | Side Elevation