You are here
KITAG Cinedome Biel/Bienne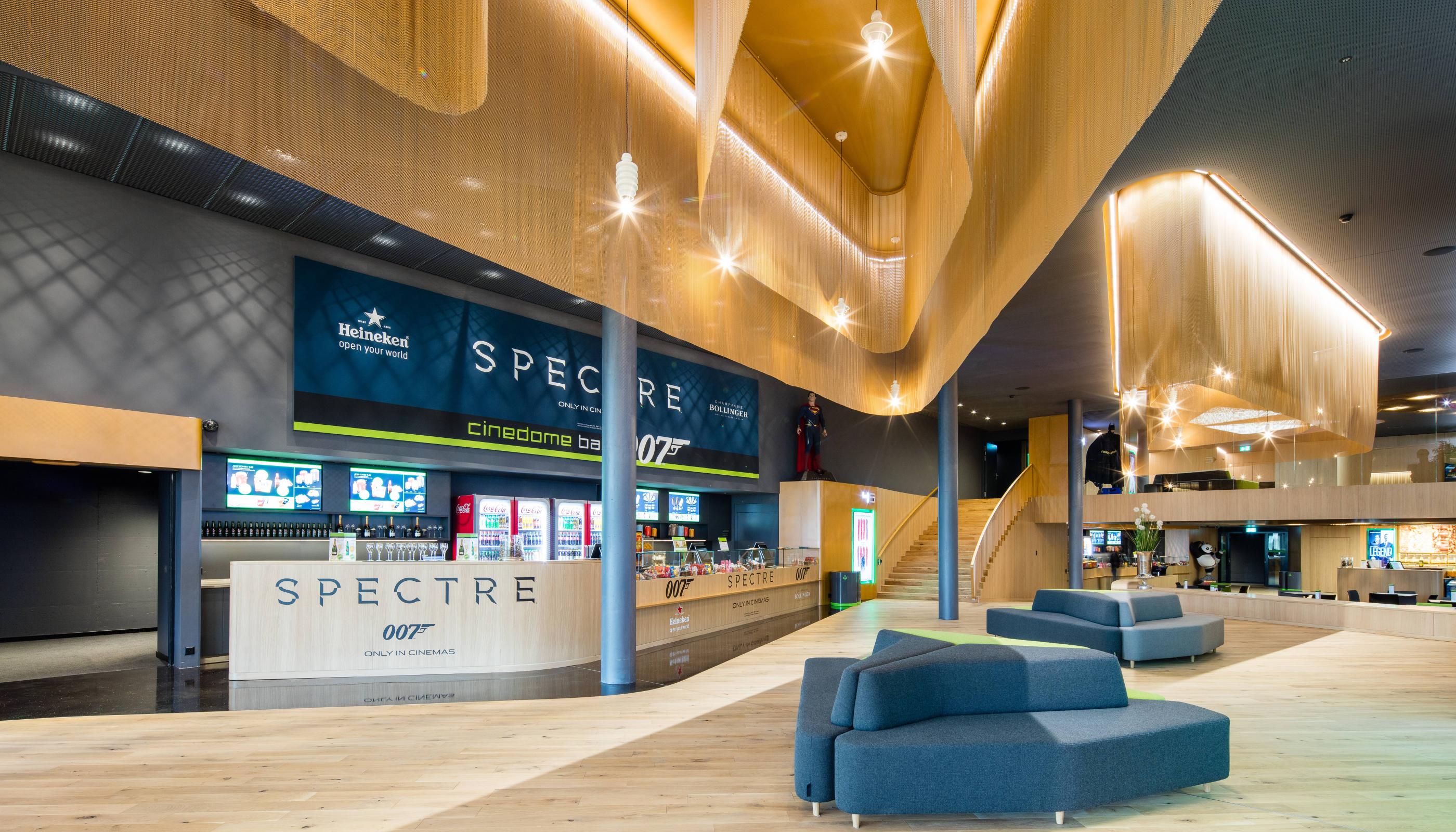 KITAG Cinedome Biel/Bienne
The new KITAG CINEDOME movie theater in the Tissot Arena in Biel boasts five auditoria, a spacious foyer, a smokers' lounge, and a function room for VIP receptions and conferences. The sweeping curves of the furniture and lighting contrast with the strictly orthogonal structure of the stadium. Flowing shapes, multilayered rooms, big lamps and the choice of light and elegant materials give the cinema lobby an exceptional flair and make it the perfect setting for all occasions from exclusive premieres, private and corporate functions to fun-filled movie nights and family outings.
The partially two-story lounge areas are dominated by the outsize lamps with suspended metallic gauze specially designed for the KITAG, underlining the intrinsic elegance of the space with the unusual shadows they cast around it. An innovative lighting concept was developed, enabling a flexible response to customer-specific requirements and the wide variety of events the space is designed to host. All the light fixtures are dimmable, easily adapting to all sorts of lighting scenarios for daytime or evening events. High-quality materials and modular flexibility are the hallmarks of the specially designed furniture, whose components can be moved or assembled to suit the number of people in the room or the nature of the occasion.
The rooms were designed to meet the tough operational requirements of a well-frequented space, while still creating a suitably sophisticated and congenial environment that invites cinema or event visitors to linger and enjoy the atmosphere. The corporate design of the interior enables the operator to use the developed material and color concepts in all KITAG cinemas, creating a strong and durable brand identity while preserving the unique character of each individual location.