You are here
Filtermuseum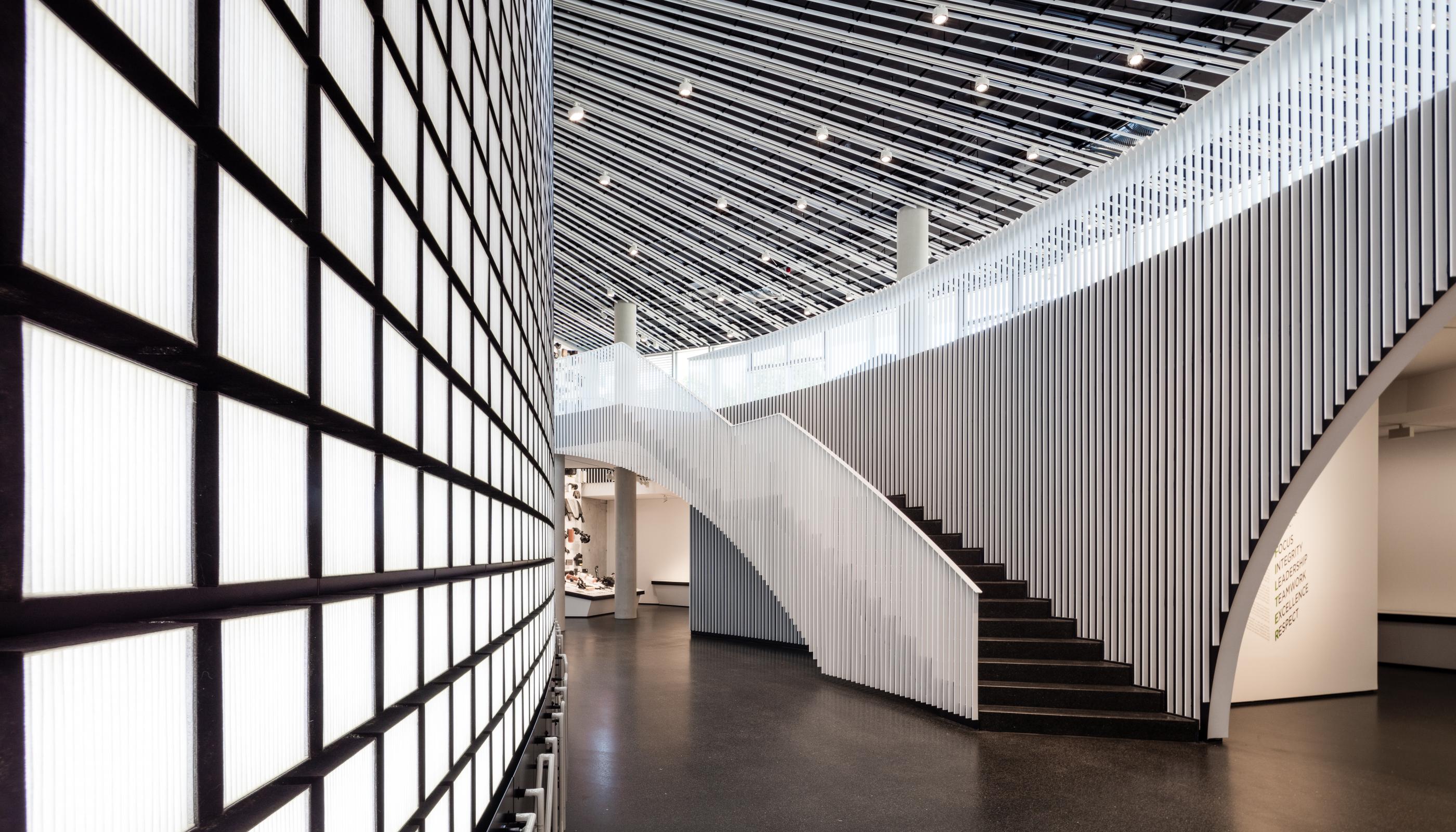 Corporate culture on display: MANN+HUMMEL, developer and producer of filtration devices since more than 75 years, has set up a museum in their head office complex. The company's core values have inspired the exhibition content and design. The various themes are presented in an appealing and entertaining way that invites interaction.
The exhibition's upper floor looks back to the company's origins. Today's MANN+HUMMEL enterprise has emerged from fusing business trades; this is where the current product diversity has its roots. Besides illustrating their variety, the various filters demonstrate in this part of the exhibition their talent as exhibits.
The exhibition's lower floor shows filter technology and today's business. Questions such as what filtration is, how it works, and why it is useful are answered here and the company is presented: staff, procedures, and production processes are introduced. Brightly lit vitrines display product novelties. Moreover, the corporate values are cast in a tangible form.
A large media filter pixel wall links the two levels. Its surface is in constant motion and visualises continuously current data, facts, and figures. Thus, on one hand, the 17-meters-wide wall provides information; on the other, its impressive dimension and dynamic is an installation-like experience in itself.
The museum sheds light on a product and its multiple aspects and has become a place where past, present, and future of production and company are palpable.