You are here
Felix Platter Hospital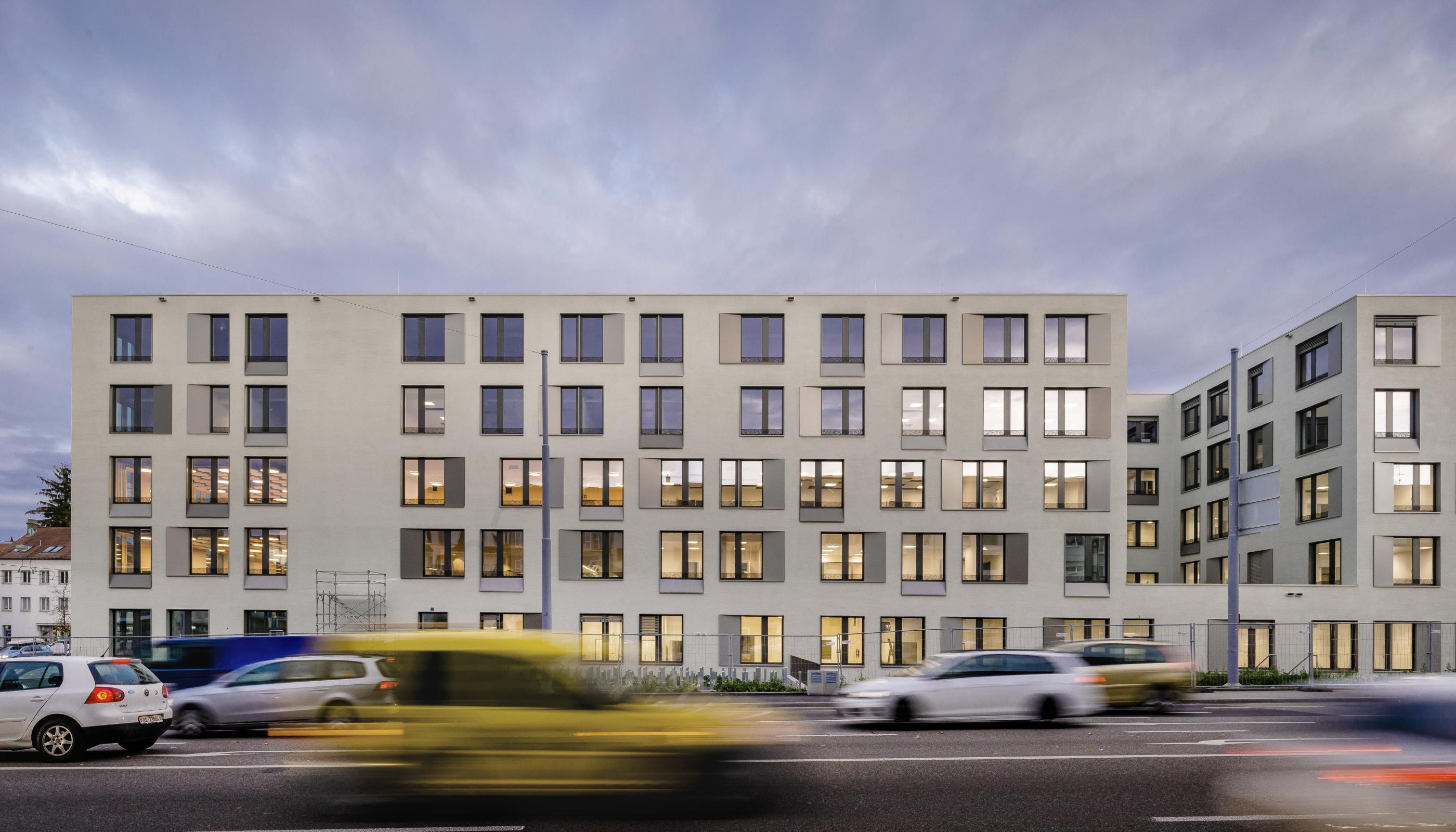 @ Wörner Traxler Richter, Foto: Frank Blümler
The University Hospital for Geriatric Medicine and Rehabilitation Felix Platter in Basel is one of the leading centers for scientifically based geriatric medicine and rehabilitation in Switzerland. The new hospital complex offers one of the most modern and innovative Swiss geriatric health centers. It combines expertise in acute geriatrics, geriatric psychiatry and rehabilitation in one single facility.
In their joint planning of the new hospital Holzer Kobler Architekturen GmbH and wörner traxler richter planungsgesellschaft mbh laid great value on the special needs of elderly patients and their prolonged hospitalisation. In addition, they worked on the energy efficiency of the buildings and hospital operations as well as an integration of the neighborhood districts. The jury was convinced by the remarkable urban and aesthetic qualities, the distinct and very flexible structure of the building and the practicability with regard to medical and health-care requirements.
The new seven-story building encompasses 280 stationary beds in 176 rooms. In each of the four upper floors of the hospital complex there are two intensive care stations, with the private ward on the top floor. The in-house, ergonomically designed therapeutic bathtub and corresponding gardens make far-reaching rehabilitation measures possible. Inviting communal areas and a roof garden on a special level offer room for relaxation and serve as a meeting place.
The new building is considered one of the most expediently built hospital projects in Switzerland. The interdisciplinary pioneer project was constructed by use of the integrated 3D modeling: Building Information Modeling (BIM).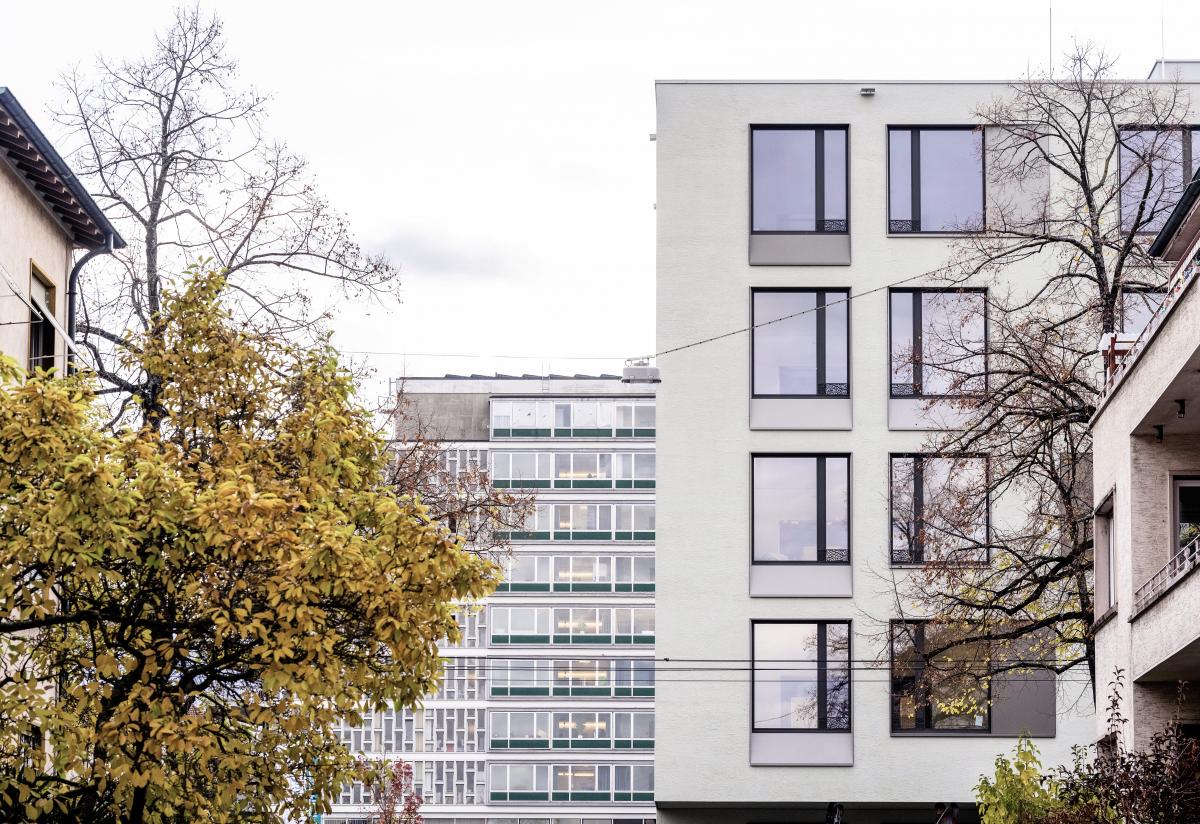 @ Wörner Traxler Richter, Foto: Frank Blümler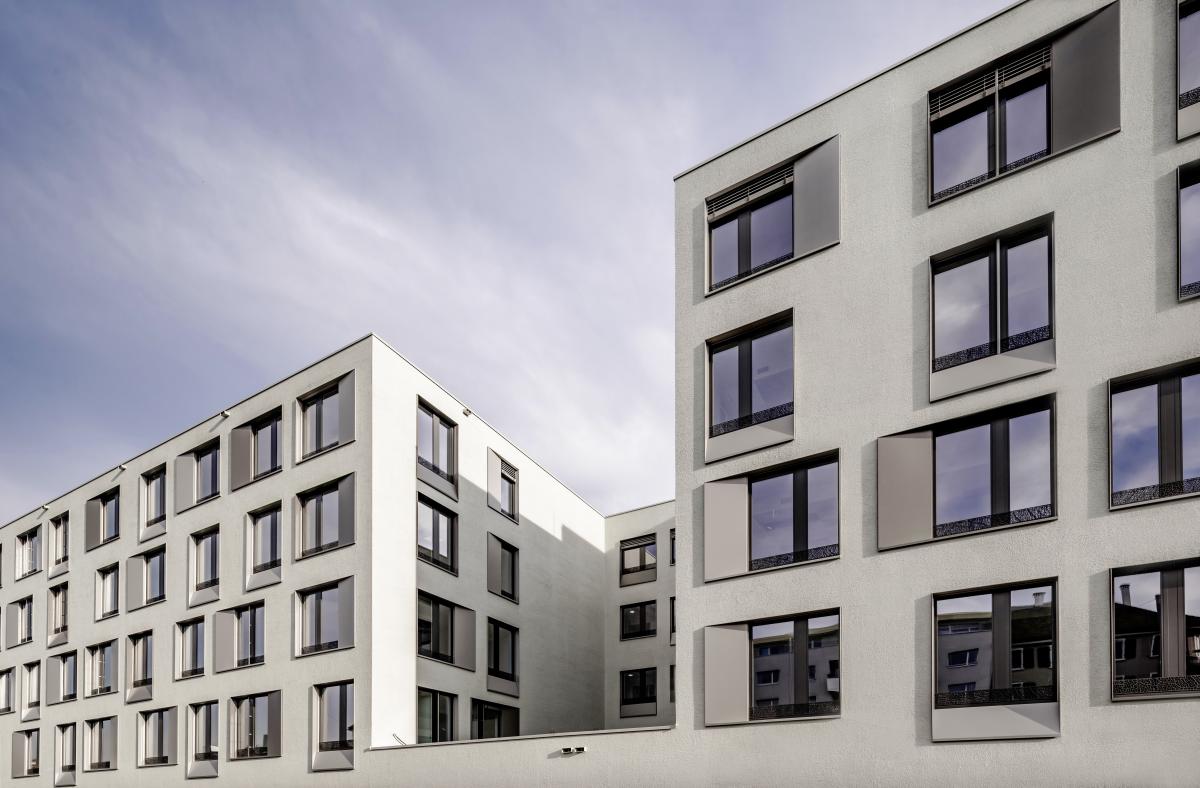 @ Wörner Traxler Richter, Foto: Frank Blümler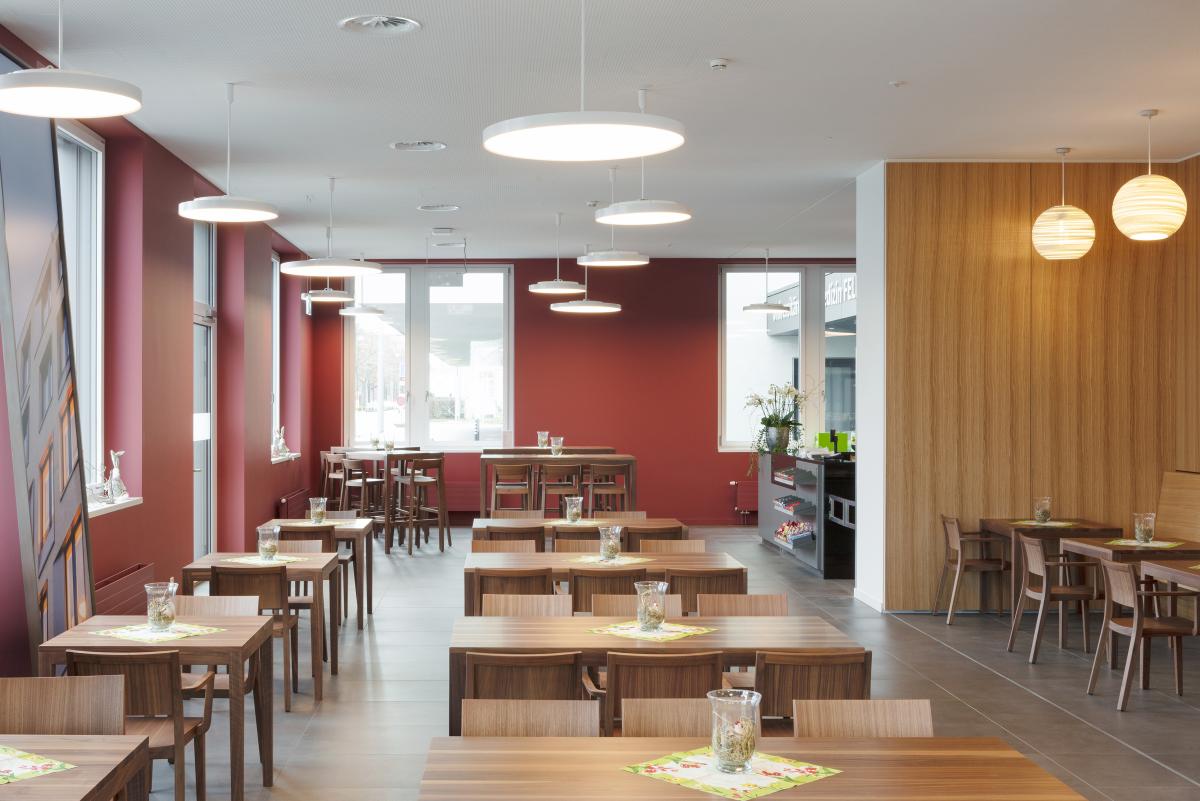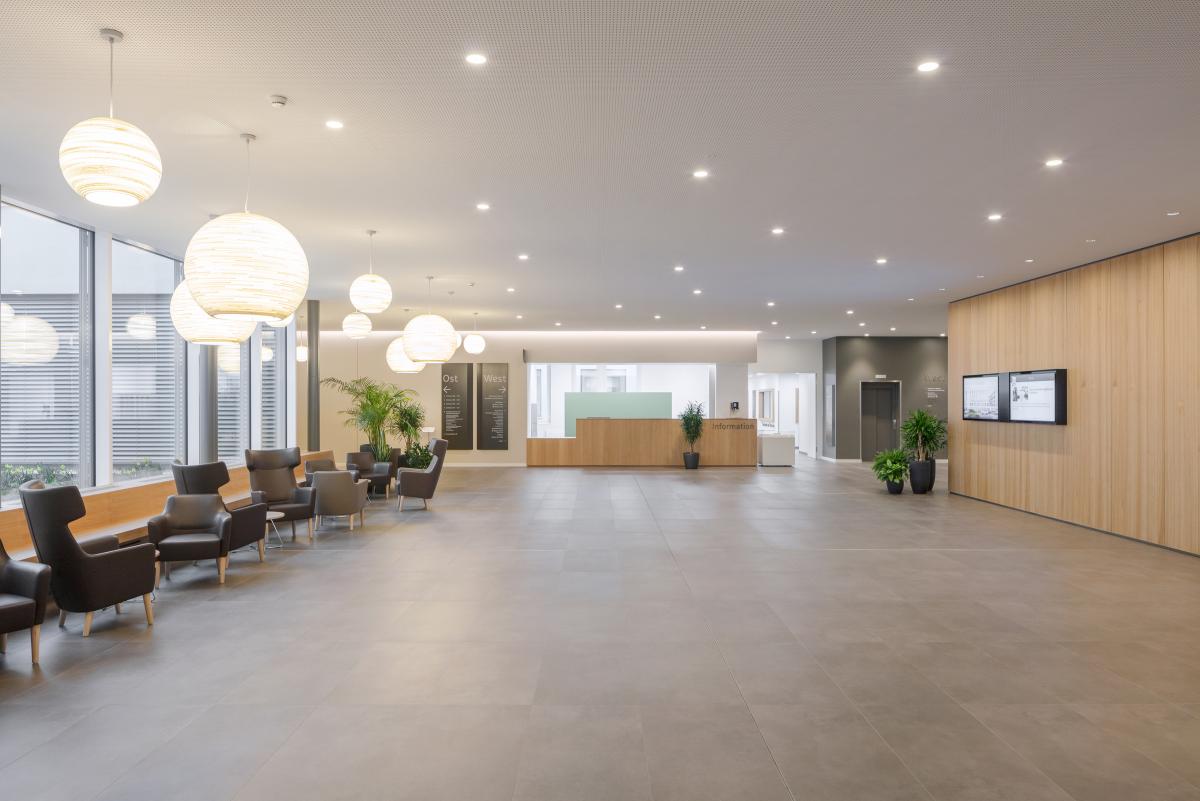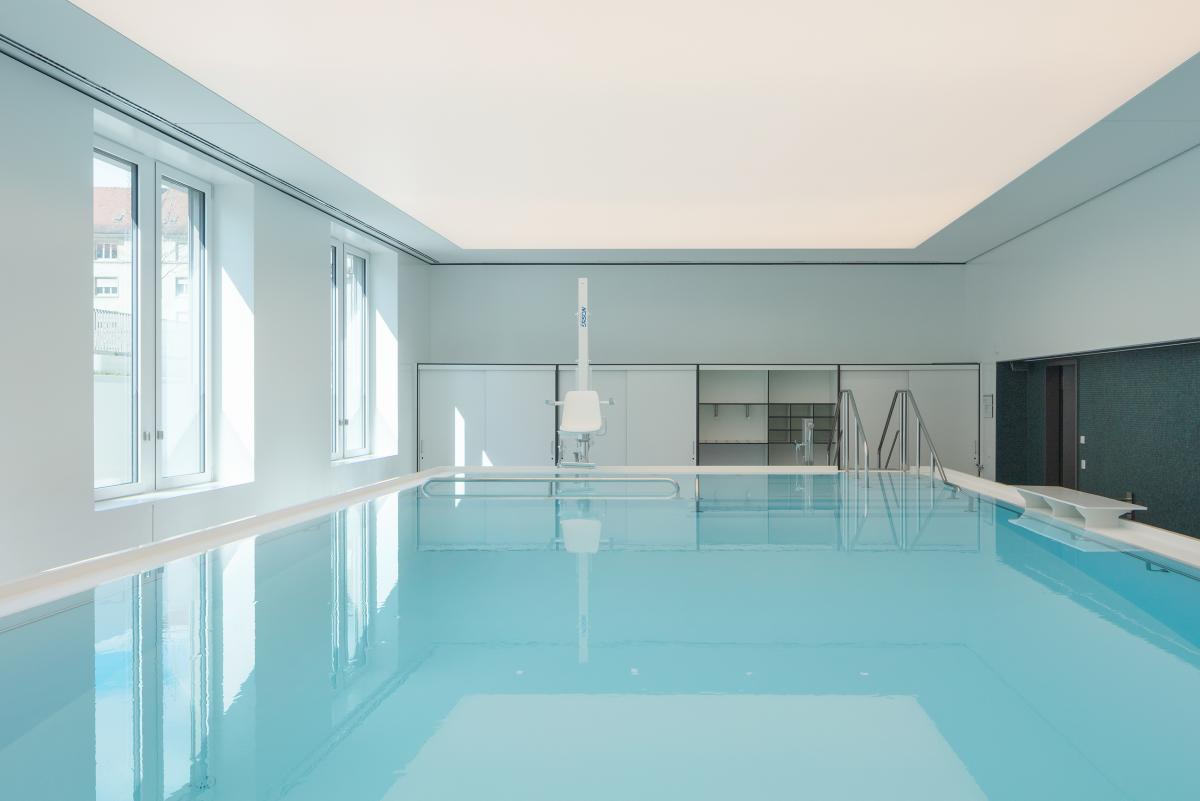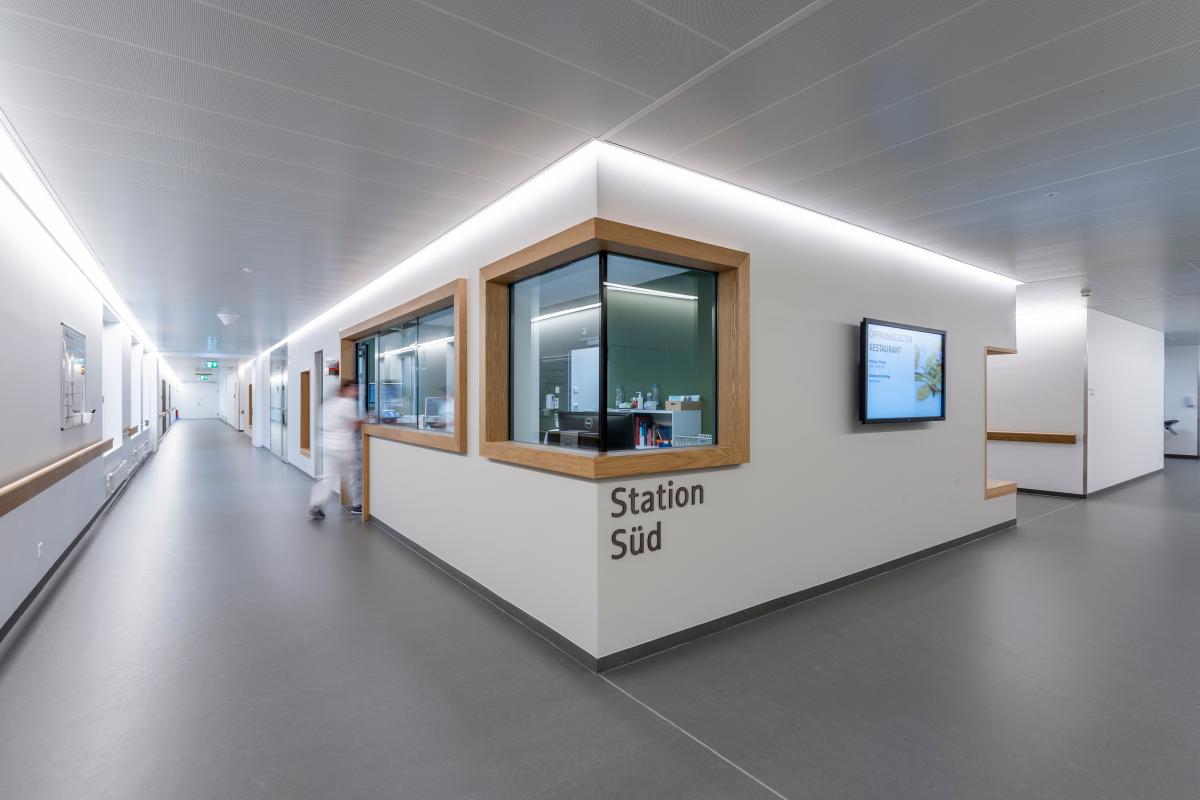 @ Wörner Traxler Richter, Foto: Frank Blümler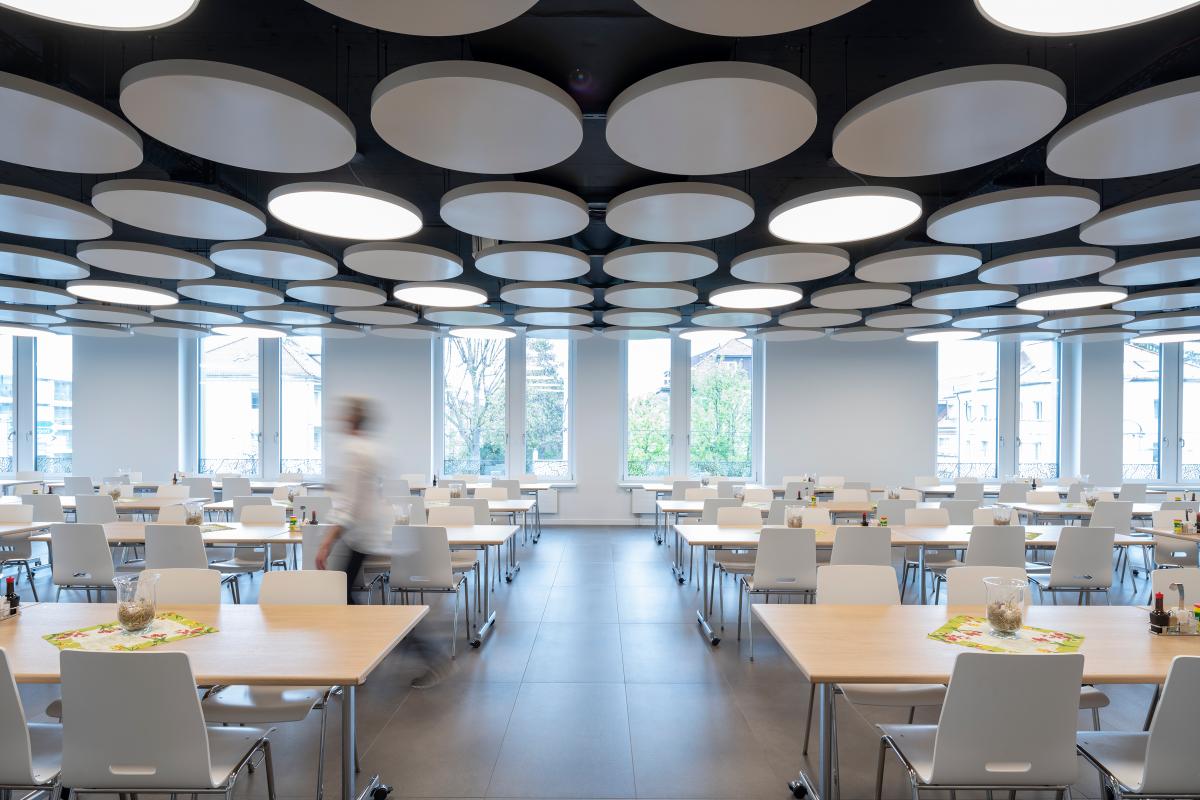 @ Wörner Traxler Richter, Foto: Frank Blümler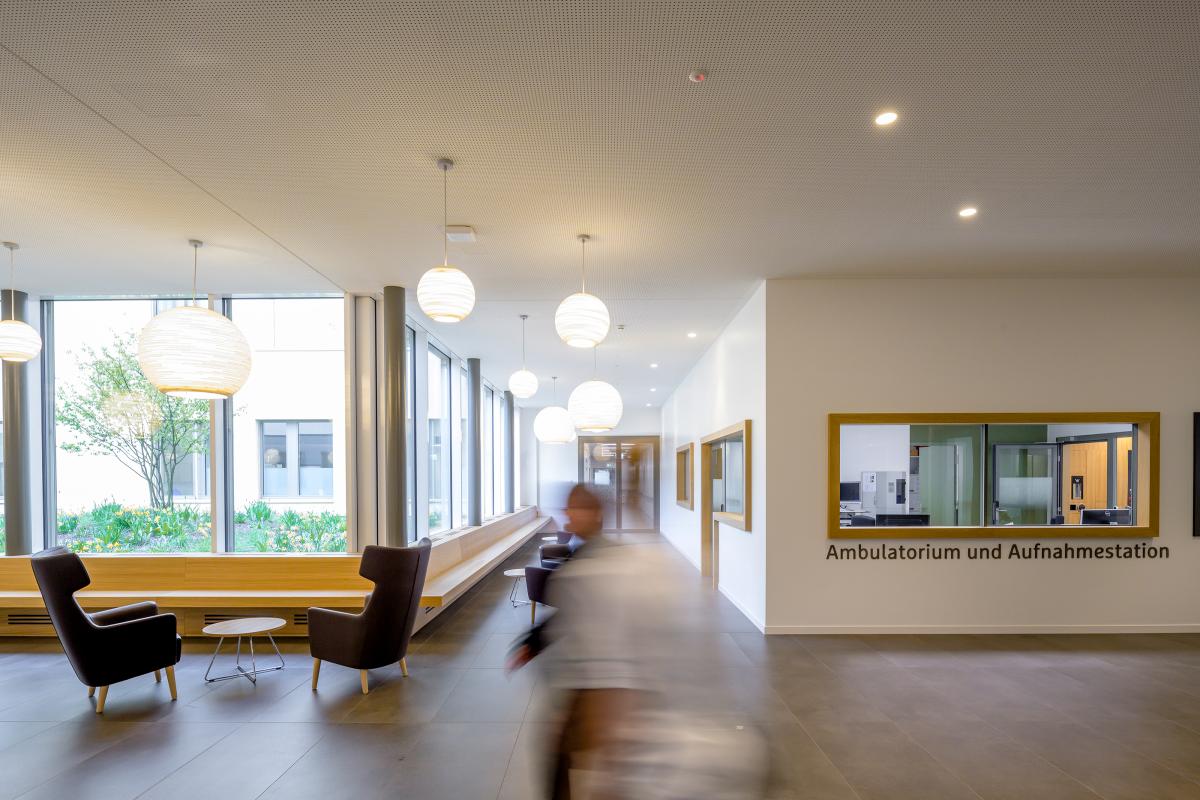 @ Wörner Traxler Richter, Foto: Frank Blümler