You are here
Campus Messestrasse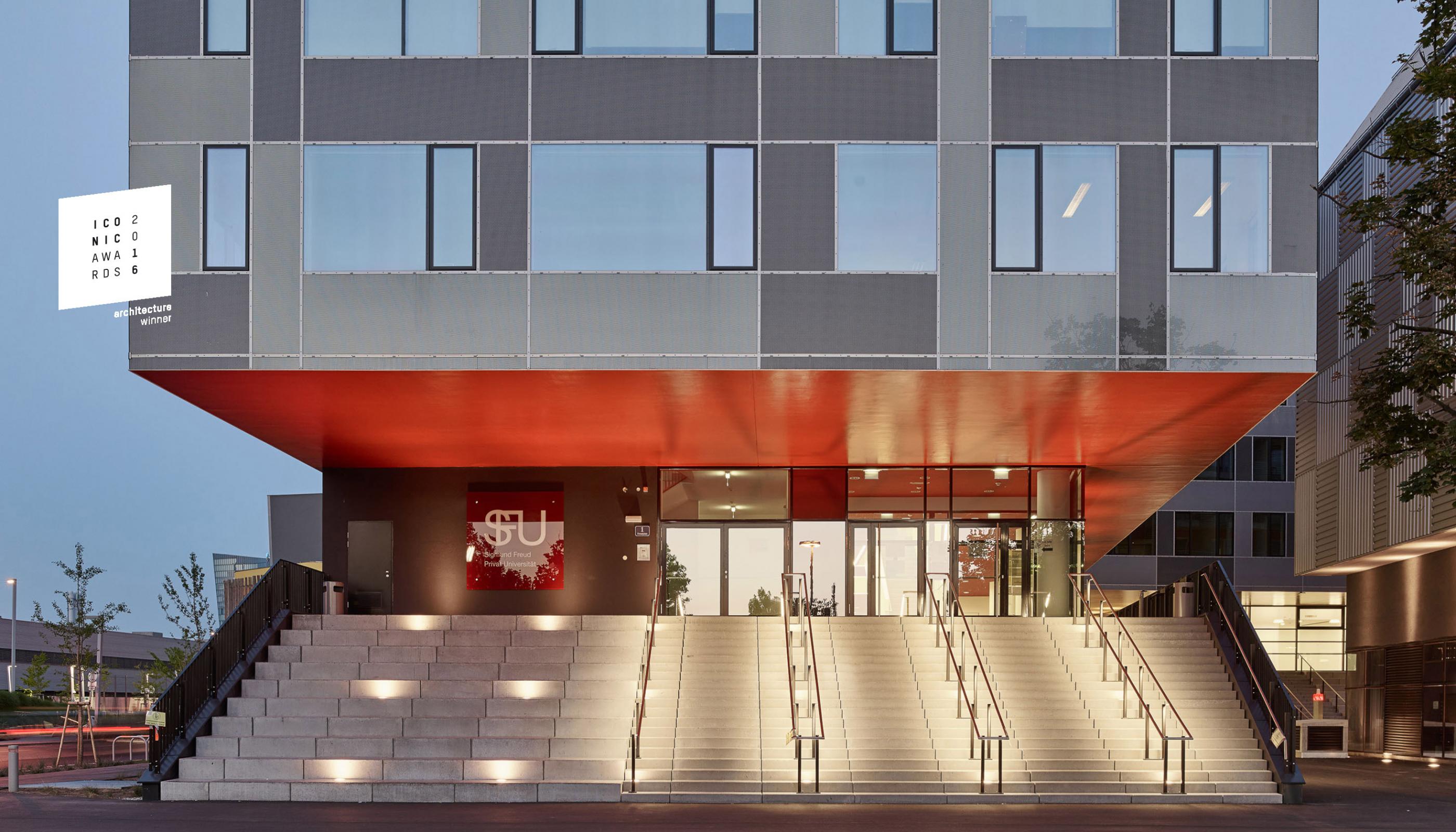 Campus Messestrasse has become an exciting part of a lively and up and coming part of Vienna between Prater and the Danube. The new university hub of the Sigmund Freud University Vienna – Paris (SFU) and a boardinghouse completes the urban space formed by the neighboring campus of Vienna's Economics and Business University.
The campus is comprised of three buildings with different uses, which form a logical whole through their geometry but also stand by themselves in terms of design and function. Their sculptural character is accentuated through a homogenously materialized building envelope. The ensemble creates urban spaces by increasing the building density and unifies a clear, functional structure with an unusual and simultaneously timeless form language. The inner court formed by the composition and deformation of the building volumes holds special potential for accommodating uses of many different kinds.
Campus Messestrasse was selected as an Architecture Winner at the ICONIC AWARDS 2016.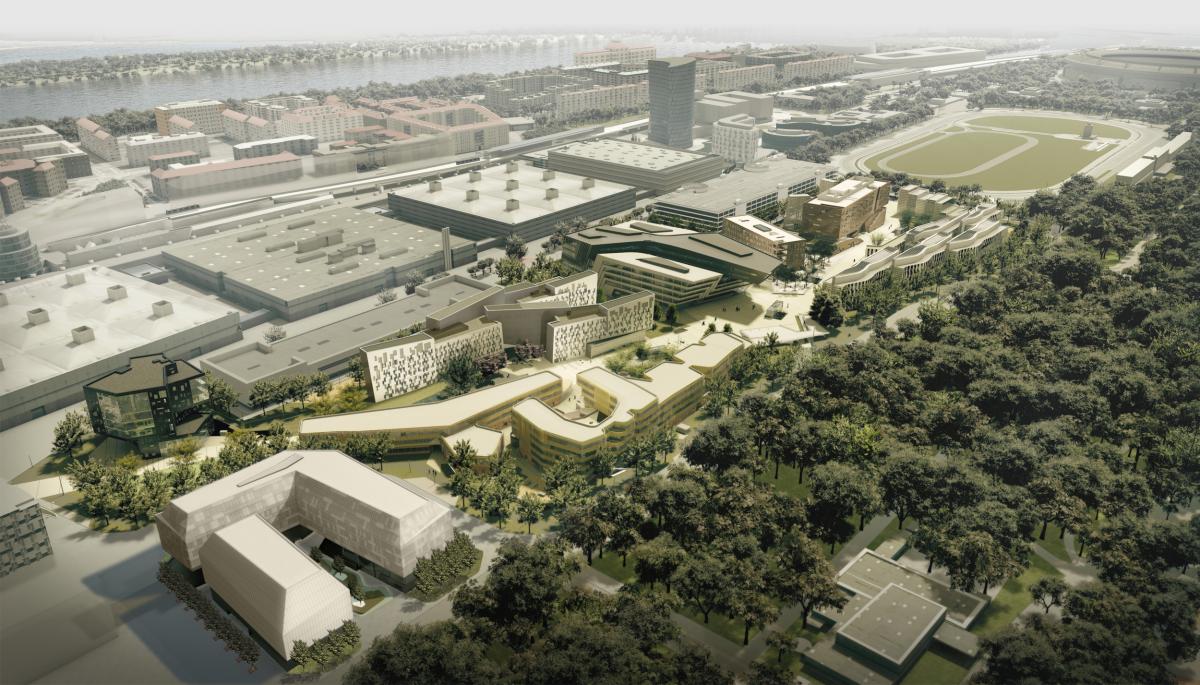 © Holzer Kobler Architekturen / © BUSarchitekur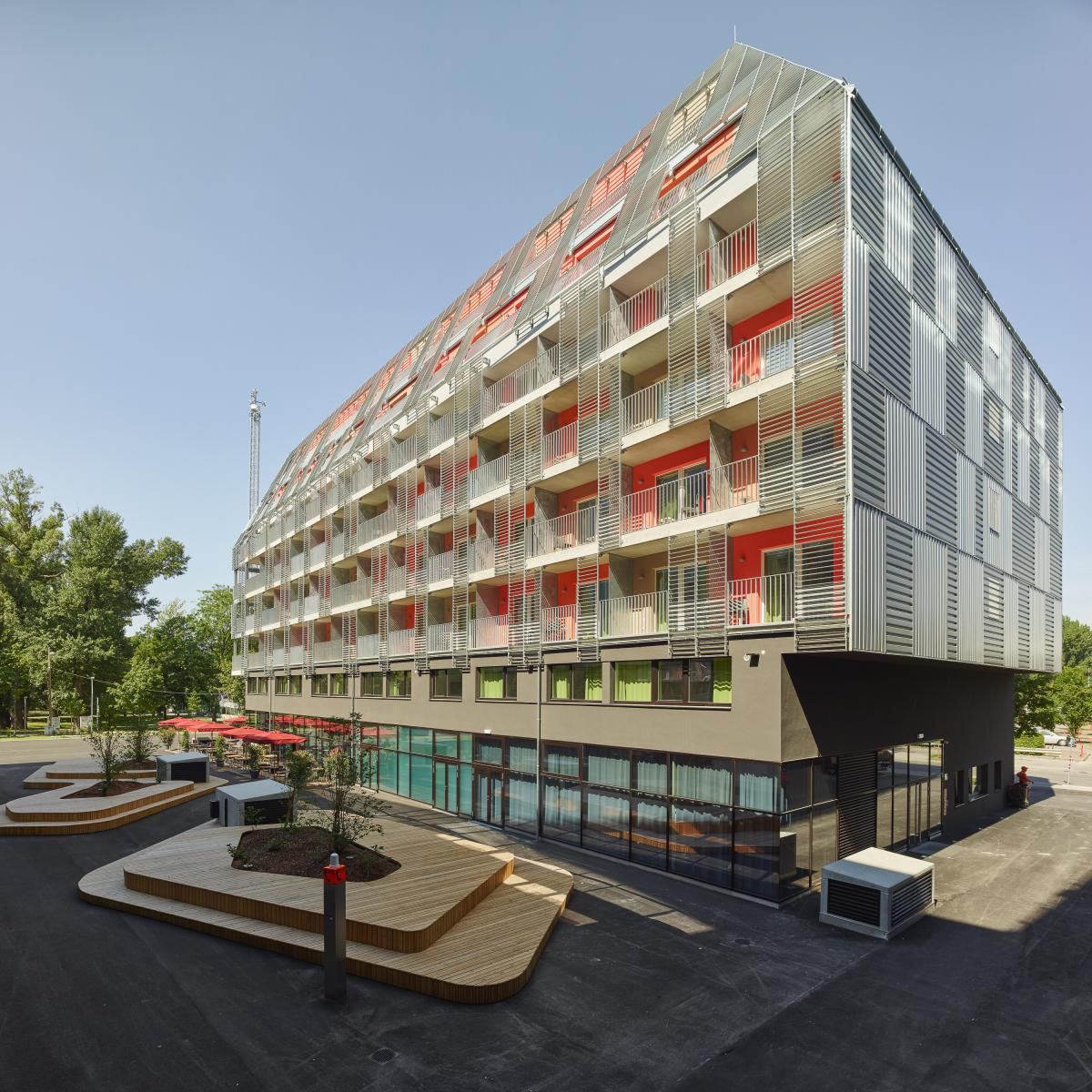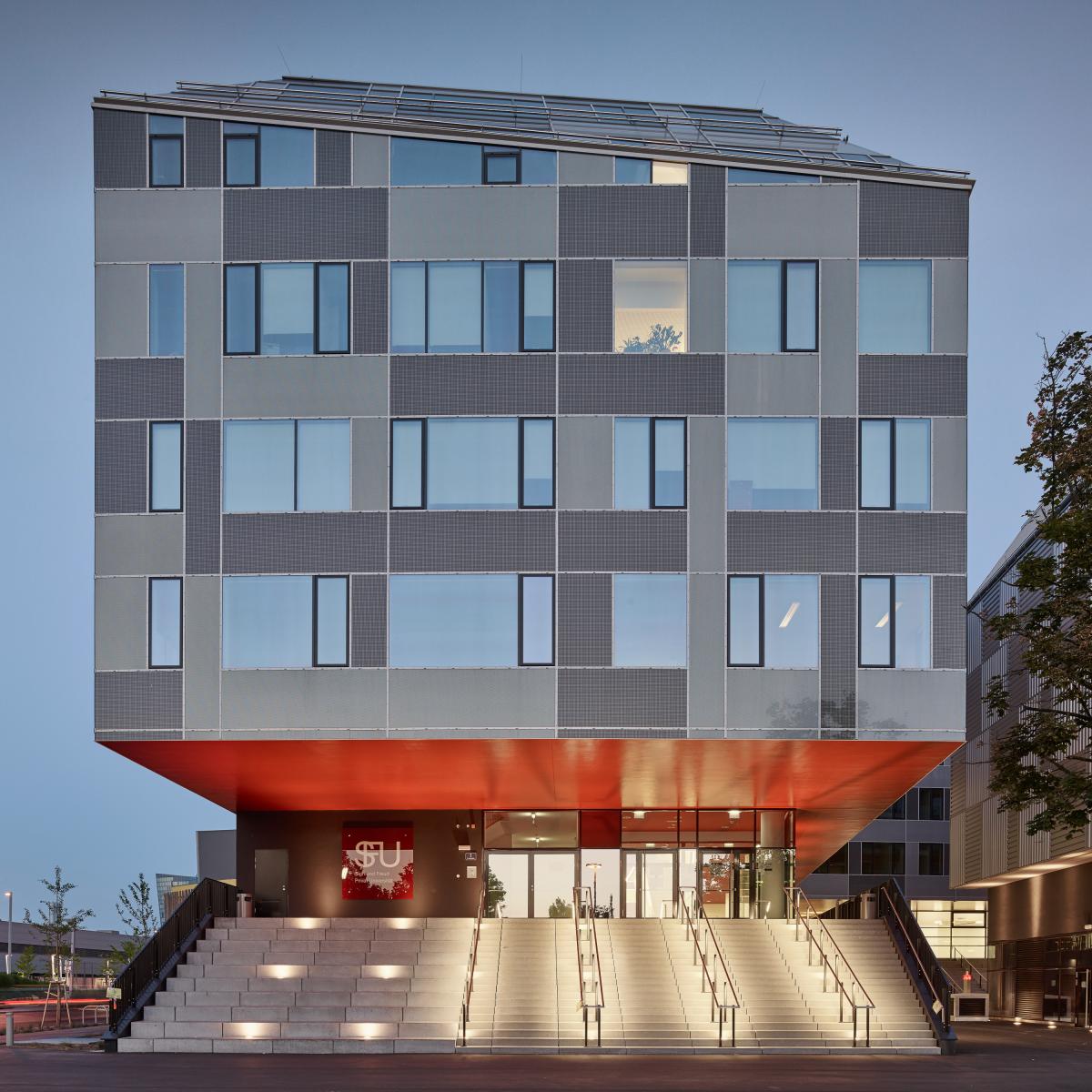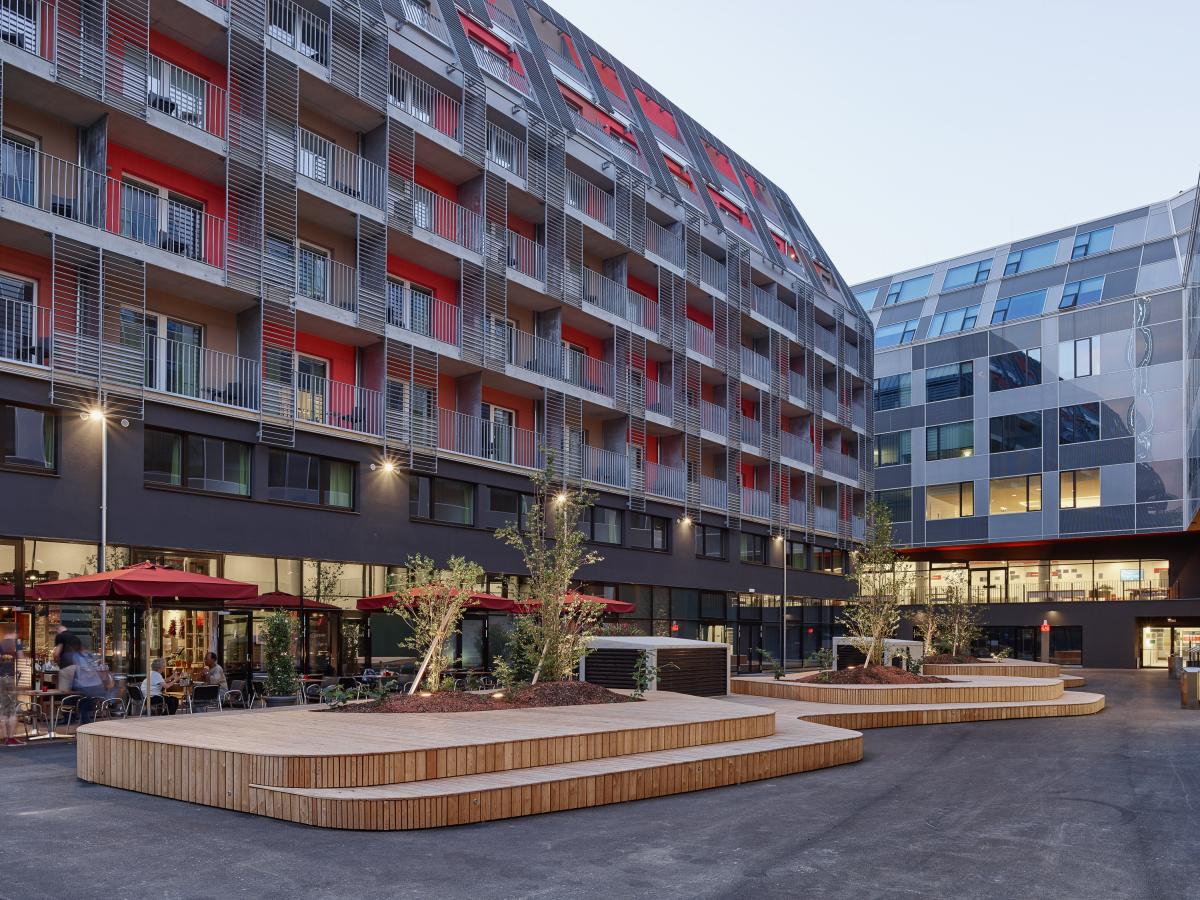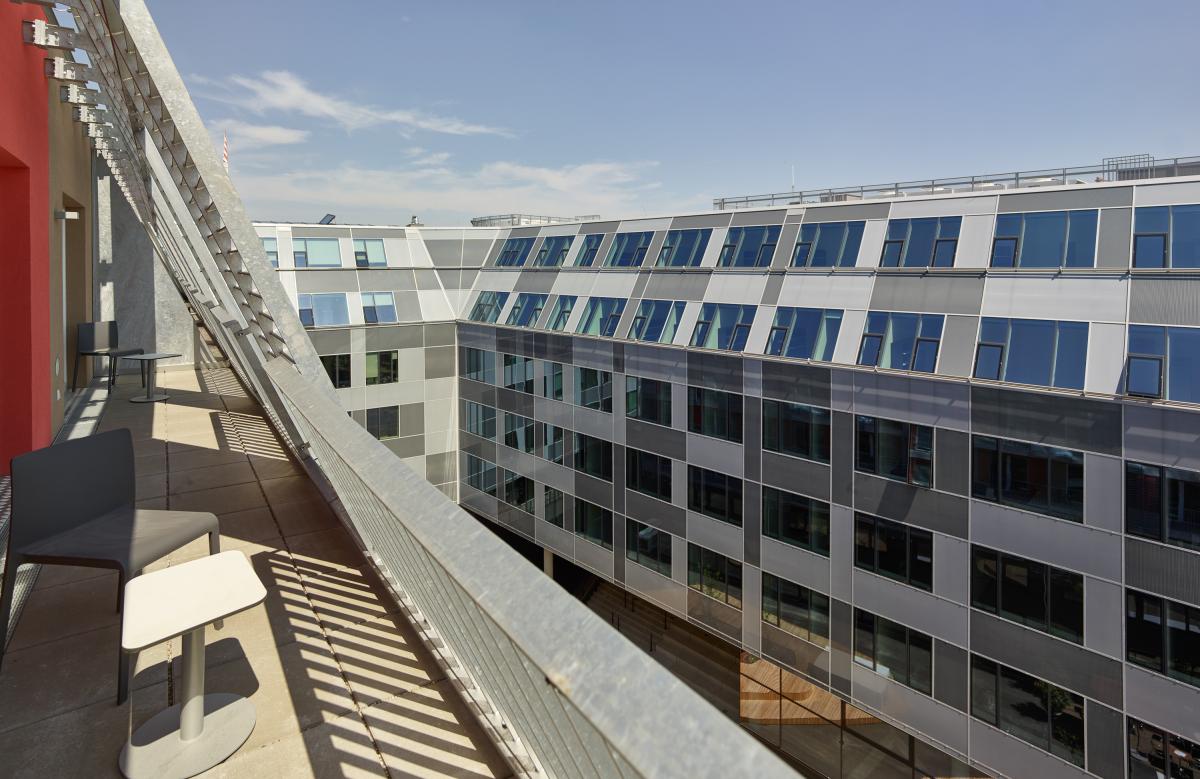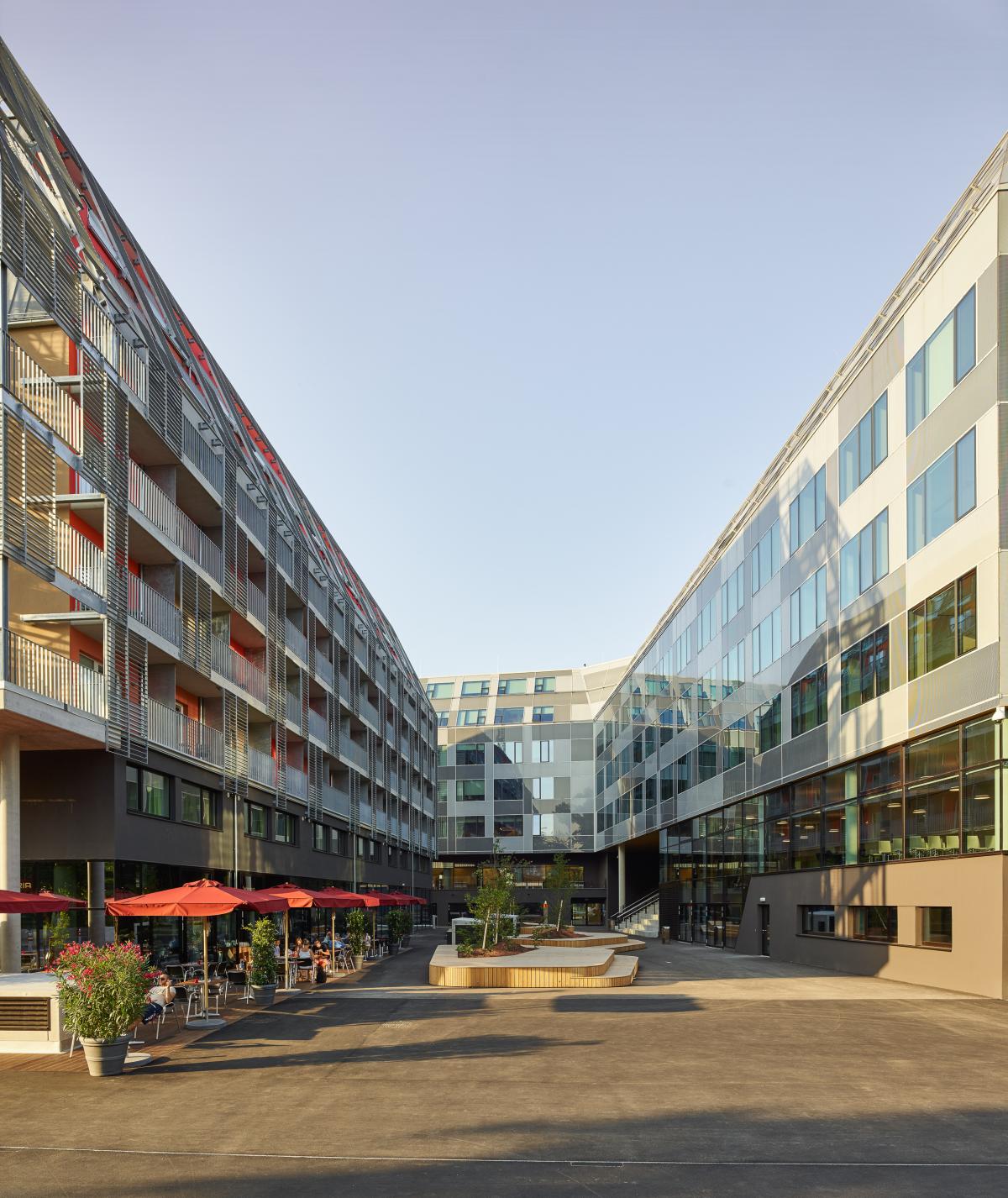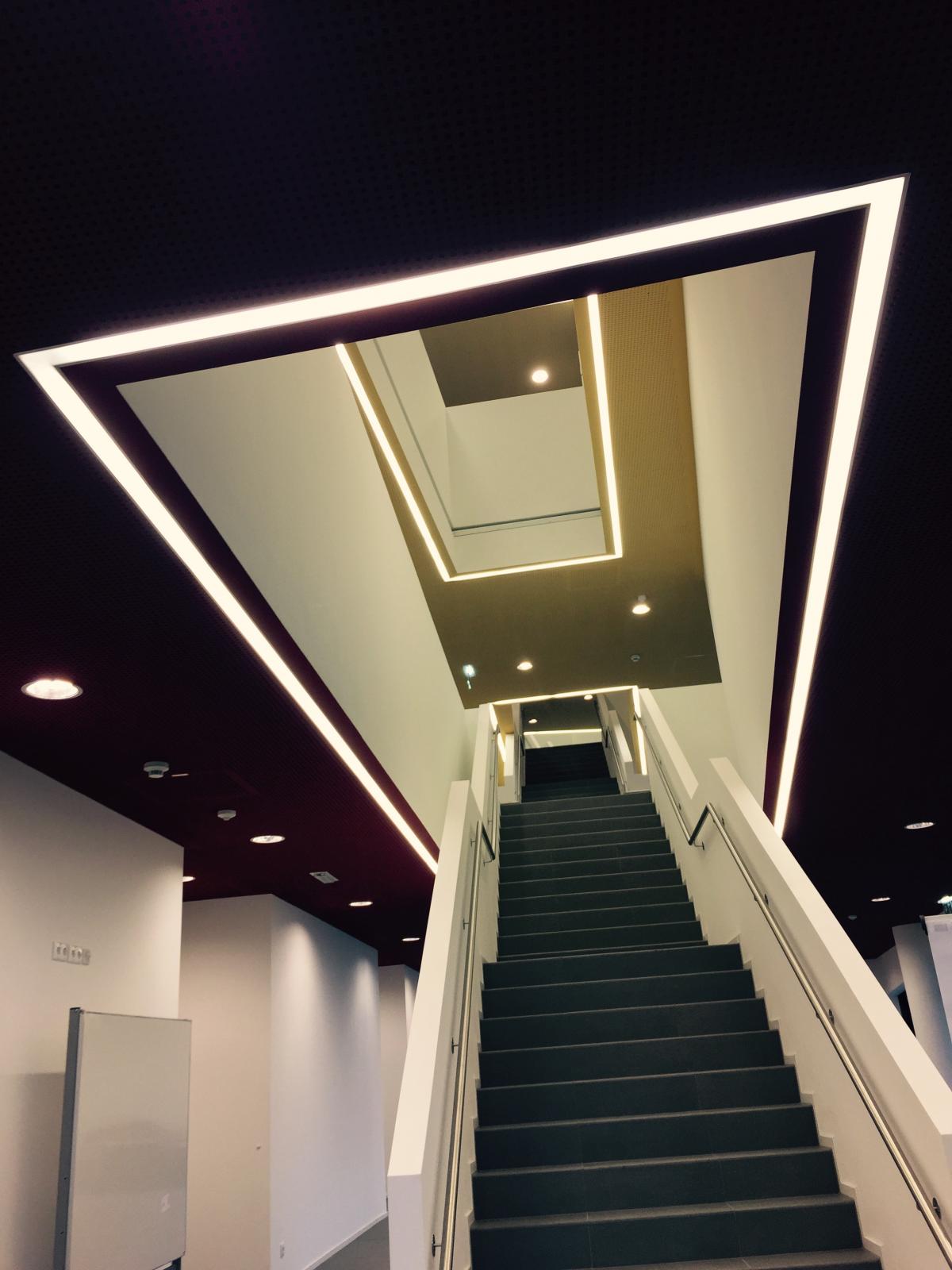 © Holzer Kobler Architekturen