You are here
Cité Foch Berlin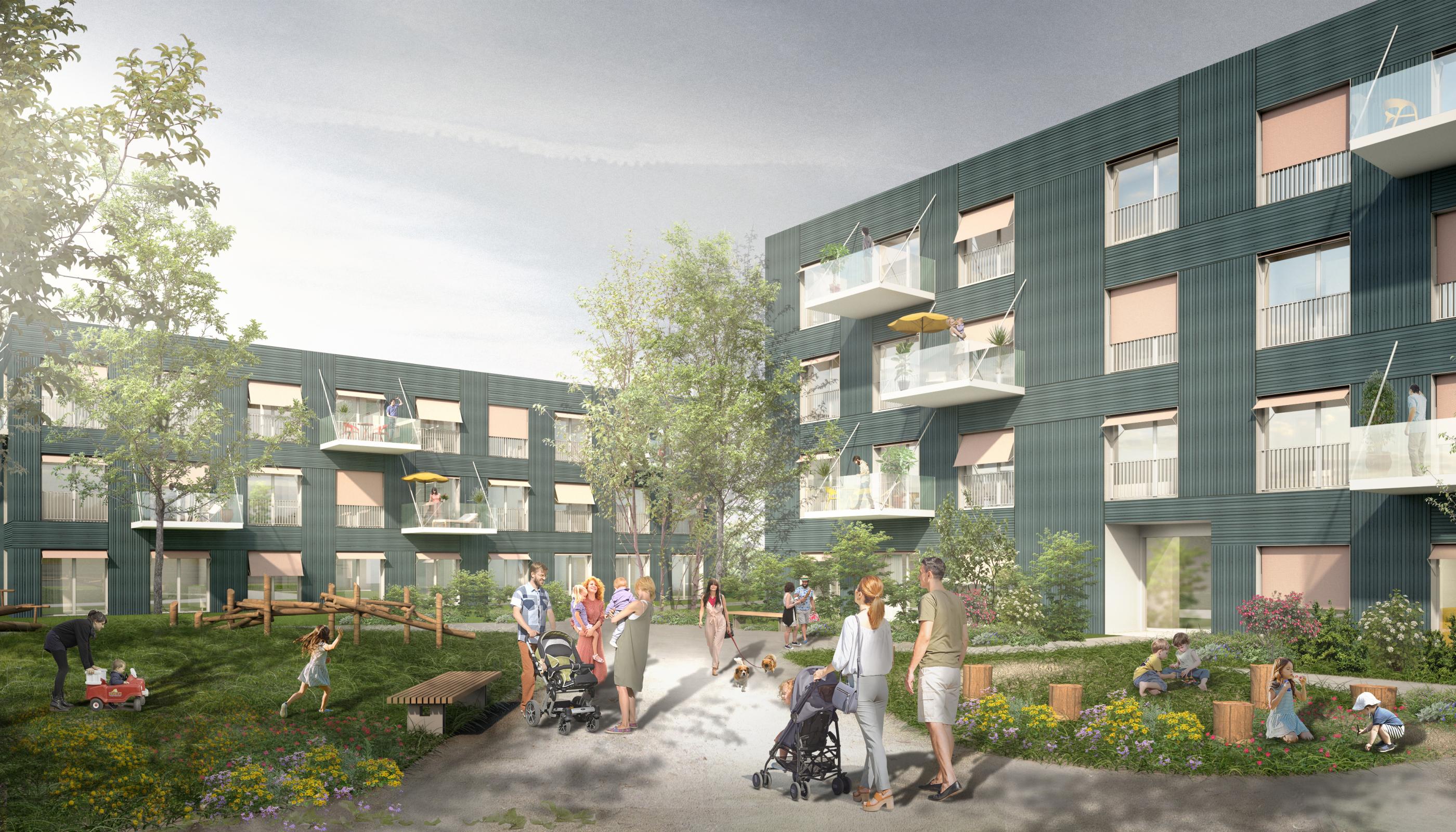 © Holzer Kobler Architekturen
In the residential area of the Cité Foch (Reinickendorf district) – in the former French sector of Berlin – family housing will be created in a modular construction based on the new development plan. The design sets encounter, openness, and interchange as the central premise for an active neighbourhood with an identity-forming character. This is achieved by way of courtyard-like structures, smaller "pocket parks" and varying building volumes.
A calm and repetitive façade design defines the new buildings. Hanging, staggered balconies have a loosening effect and create a lively interplay between the buildings. Generous, floor-to-ceiling windows guarantee very good lighting conditions in the respective living rooms and bedrooms.
Almost without exception, the apartment layouts for all building types are oriented towards two façades – either as continuous apartments or as compact one, oriented across corners. Their differentiated design meets the most varying needs of contemporary, individual concepts of living.