You are here
En vacances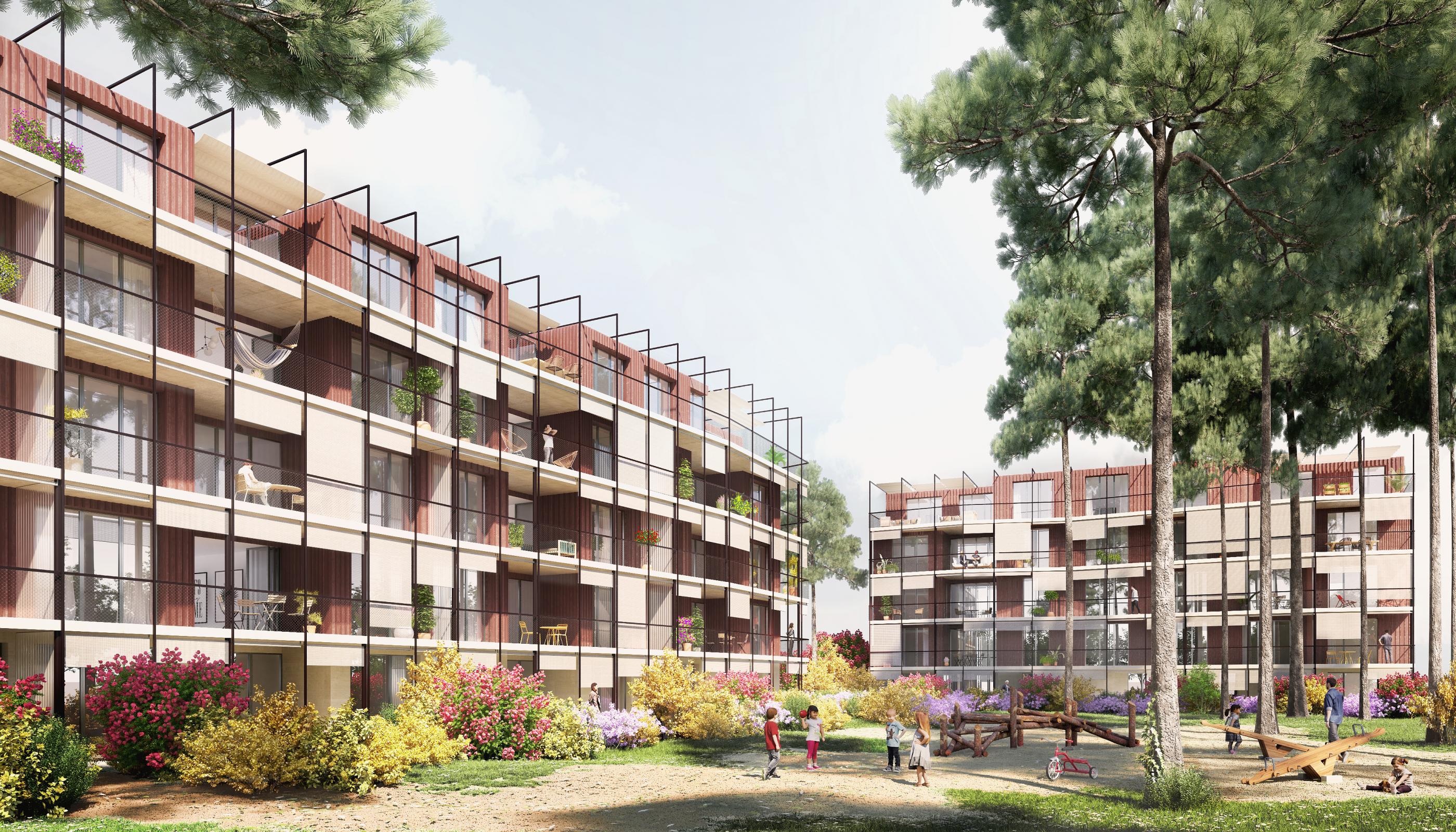 The project "En vacances" creates new, attractive residential properties for a multifaceted clientele in Oberuzwil. The layout of the buildings is so designed as to create a communal, park-like outdoor area that corresponds to the 39 spacious apartments, almost all of which are directed towards the southerly, sunny garden side.
Like a prelude, the complex sets an impressive structural accent at the entrance to town. With an important focus on ecological and economic considerations, the architecture convinces with its massive structure in the lower and main floors as well as with the timber construction for the attic storeys and the façade.
Hofstadt AG (Mr. Mario Eberle) is responsible for the organisation of the study assignment and the supervision of the competition.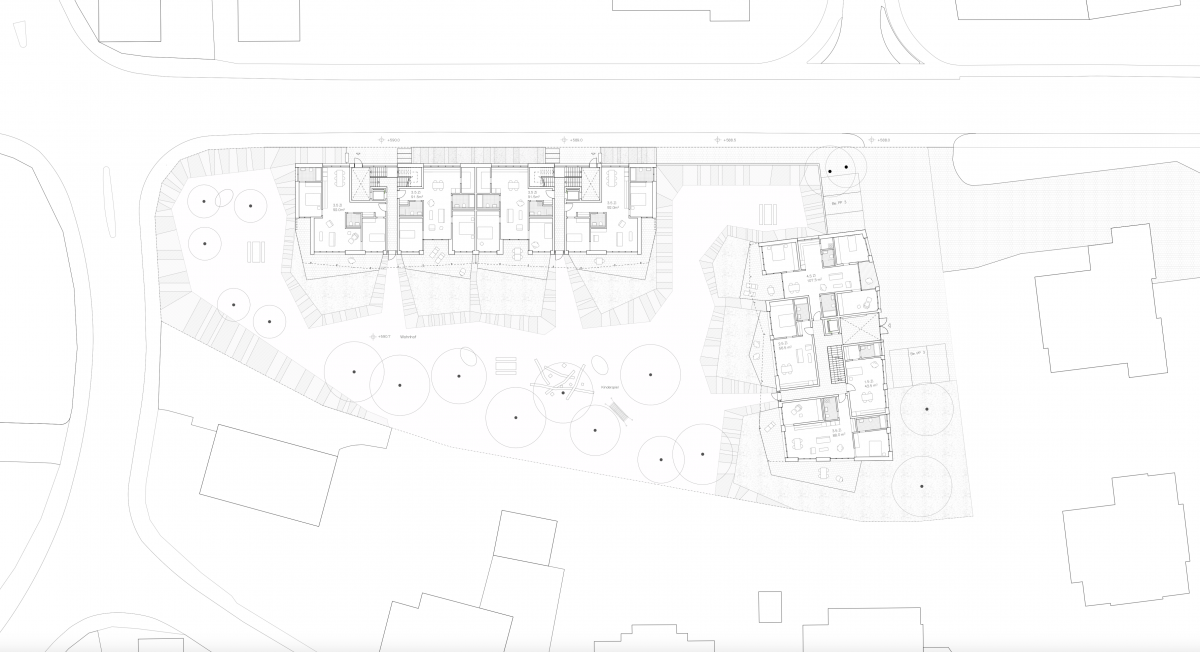 © Holzer Kobler Architekturen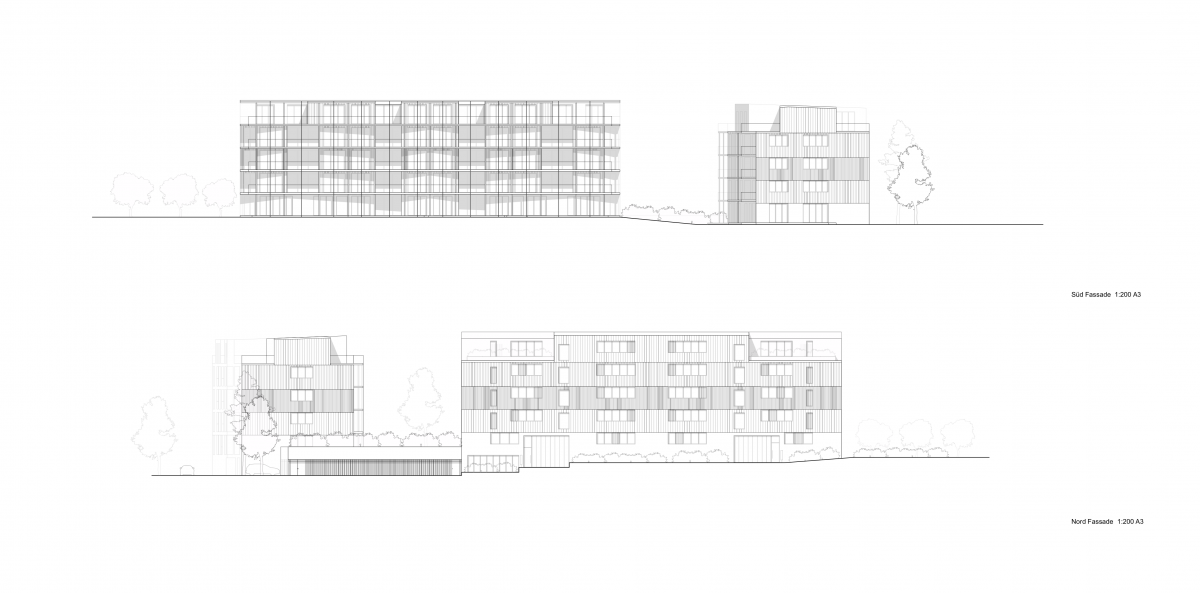 © Holzer Kobler Architekturen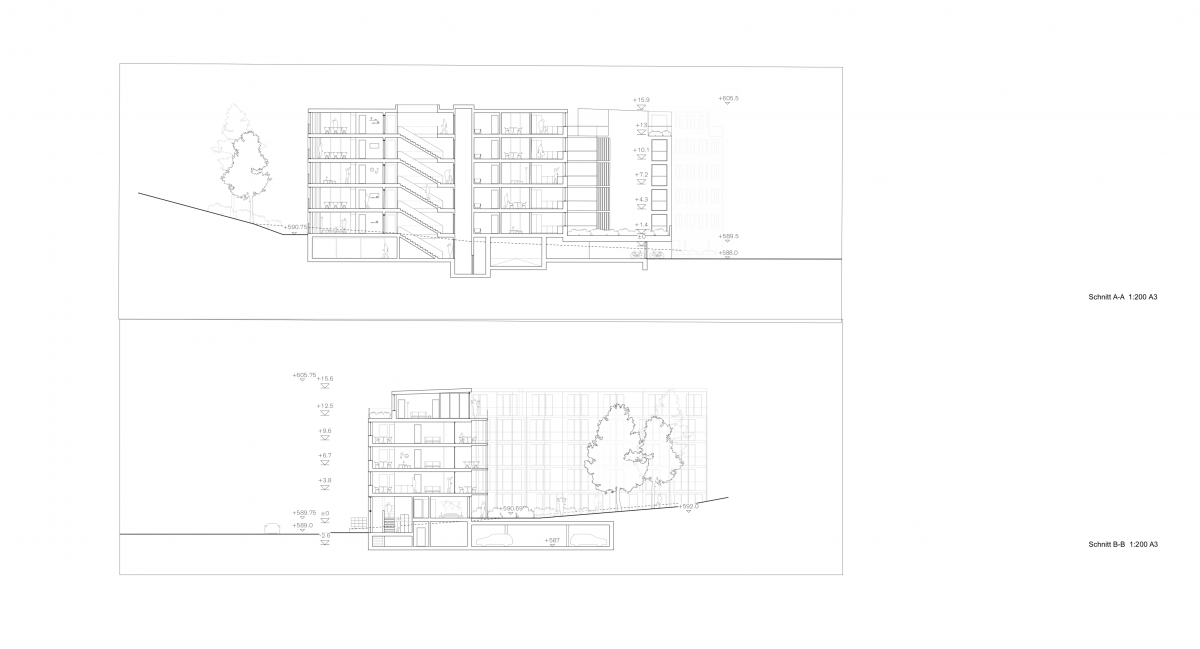 © Holzer Kobler Architekturen