You are here
Bernstrasse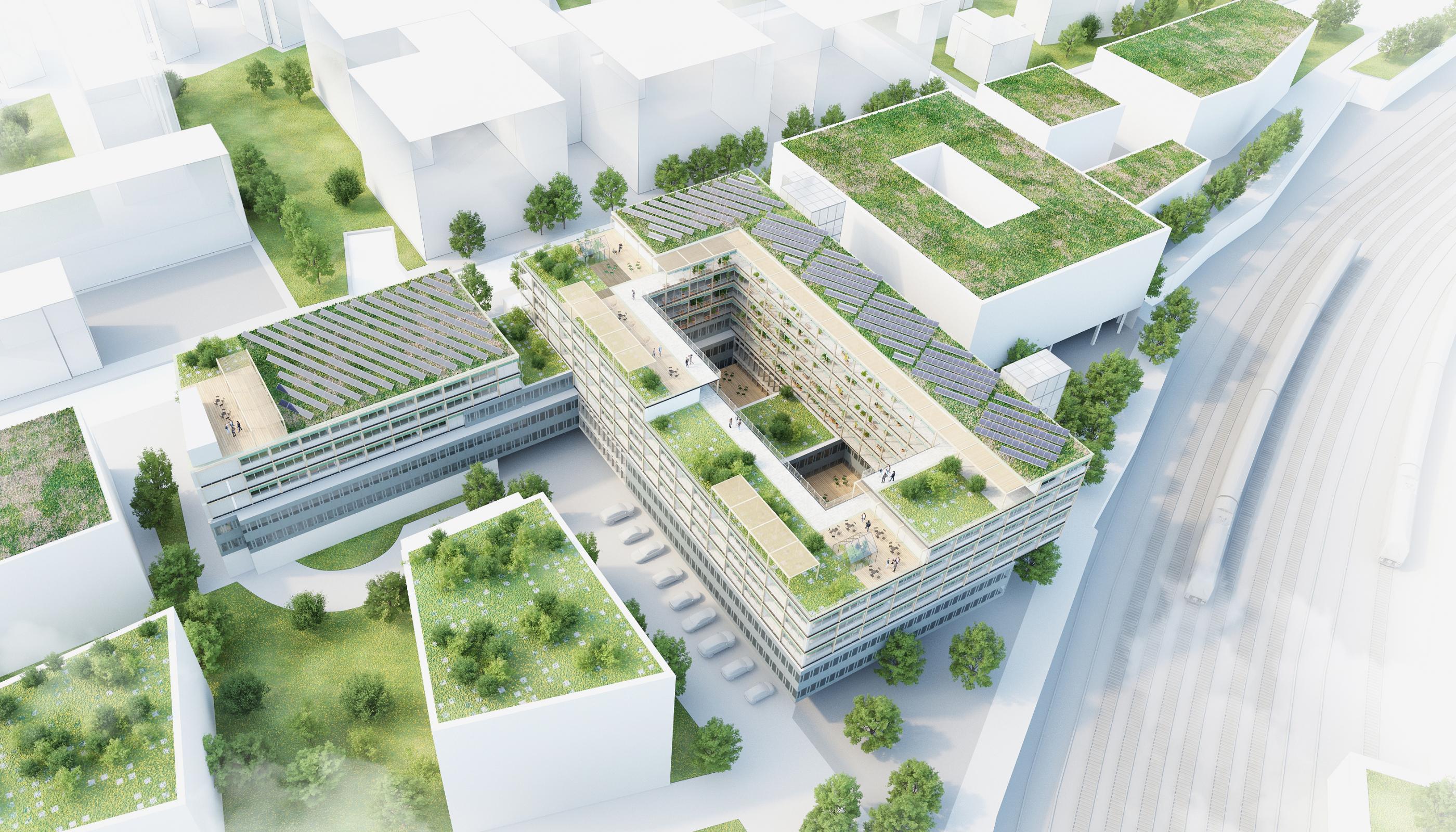 The project Bernstrasse in Zollikofen is a prerequisite for a new, active and mixed district by way of developing and increasing the density of the area. Its architectural concept with its various possible usages promises comfortable living, room for retreat, work, living and meeting spaces.
By way of additional floors, the architecture of the extension appears light, and to almost float on the existing base. It gives the present building a new frame and also upgrades it in terms of urban development and architecture. The cubature, stepped down towards the South, sets a new urban focus on Bernstrasse and opens the courtyard of the building towards the adjacent quarter. The lightweight construction method with prefabricated wooden elements is based on the idea of sustainability, circular economy and profitability. It allows for a tight construction period on site as well as easy replacement of individual façade and building services elements.
In the extension above the three to four existing storeys with commercial and office use, approx. 100 apartments are planned. All of them will have double exposure, be barrier-free and have private outdoor spaces. The generously planned pergolas and roof terraces provide social meeting points and high-quality lounges for the residents. Due to its open structure and integrative qualities, the densified and modernised building ensemble forms a vital element in the development of the entire district.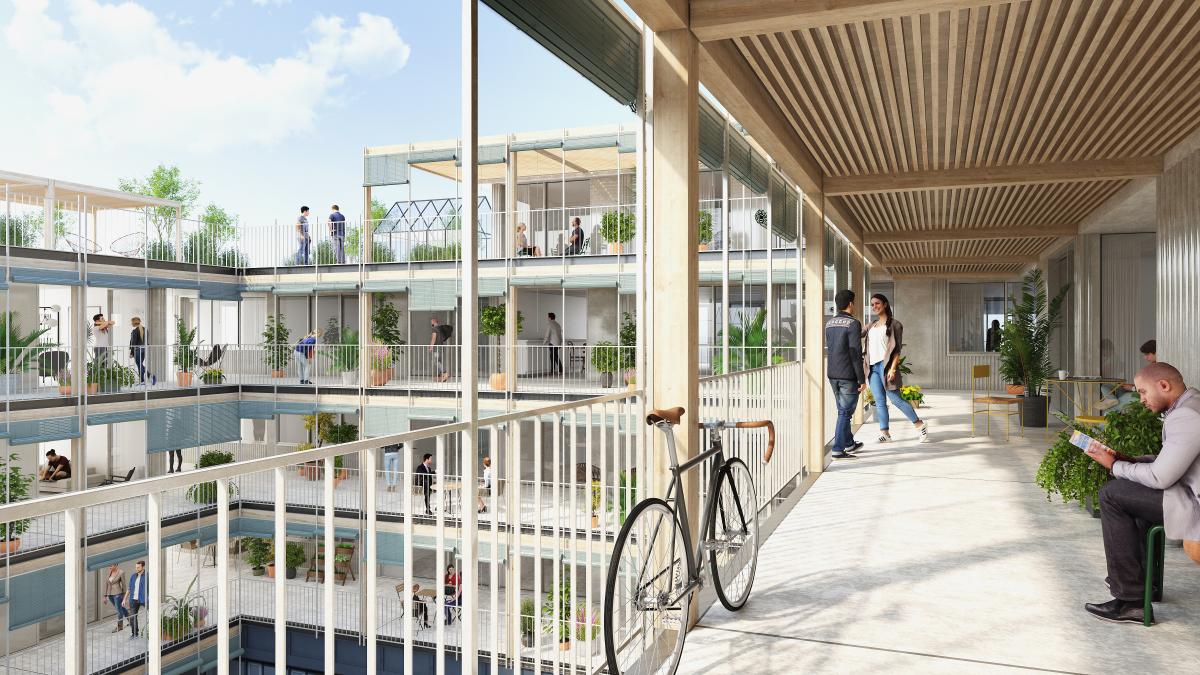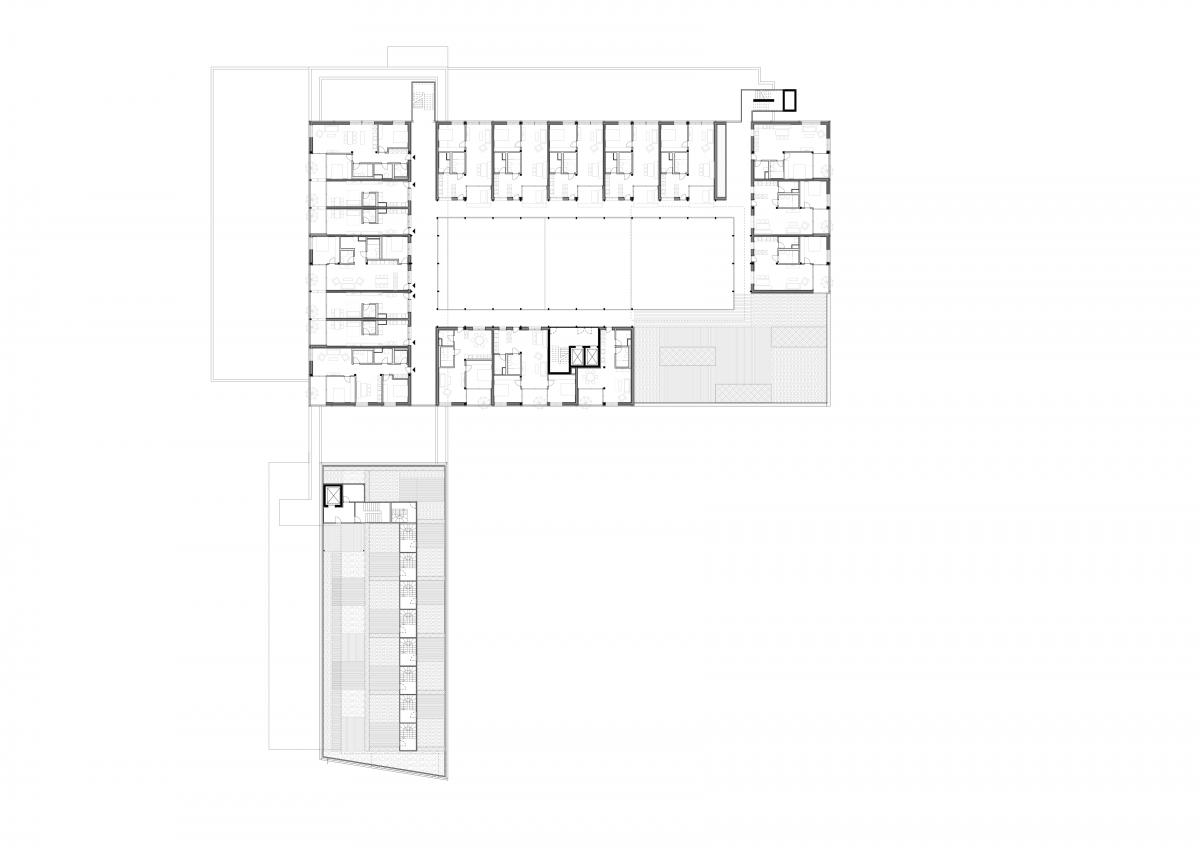 © Holzer Kobler Architekturen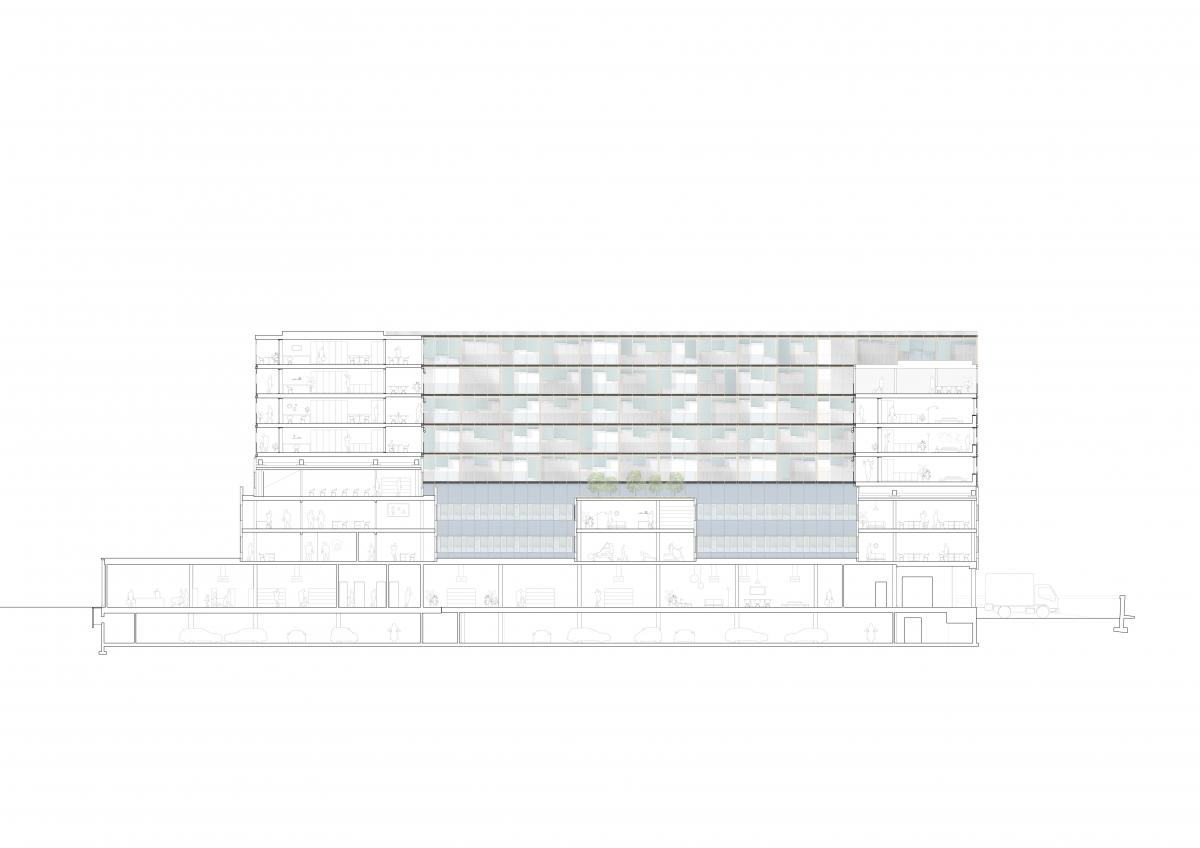 © Holzer Kobler Architekturen