You are here
Beethoven-Haus Bonn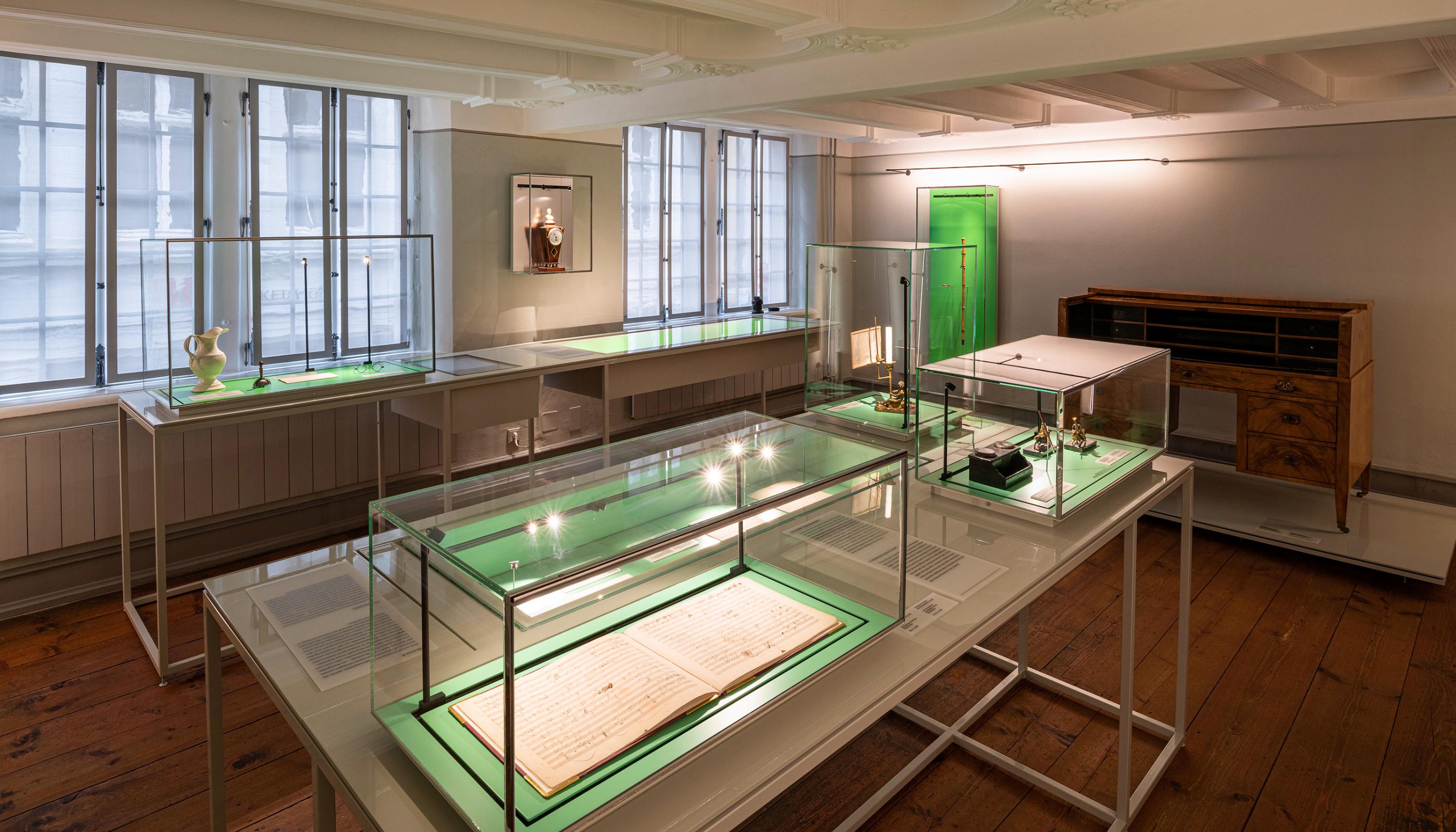 @Beethoven-Haus Bonn, Fotograf David Ertl
Ludwig van Beethoven's birthplace is a charismatic venue for classical music enthusiasts from all over the world. The building houses the world's largest and manifold Beethoven-collection. The redesigned permanent exhibition in the composer's house of birth is created in a way that makes life and work of this outstanding artistic personality both a sensual and intellectual experience. The authenticity of the rooms and exhibits as well as the design of audio-visual "sensing rooms" create an inspiring atmosphere in which visitors can immerse themselves in the spirit of Beethoven's time of life. With the relocation of the redesigned service areas into a building on the opposite side of the street, additional room for special exhibitions and a treasury for the presentation of original manuscripts will be made available in the historic building.
On September 16, 2019, the permanent exhibition in Beethoven's birthplace reopened to the public, while the work will continue on the other areas of the Beethoven-Haus. The entire project will be completed in time for the important Beethoven anniversary year 2020, with an open house presentation December 17, 2019.
Scenography: Holzer Kobler Architekturen. Grafic design: 2xGoldstein. Media design: TheGreenEyl. Light Design: Lichtvision Design Berlin.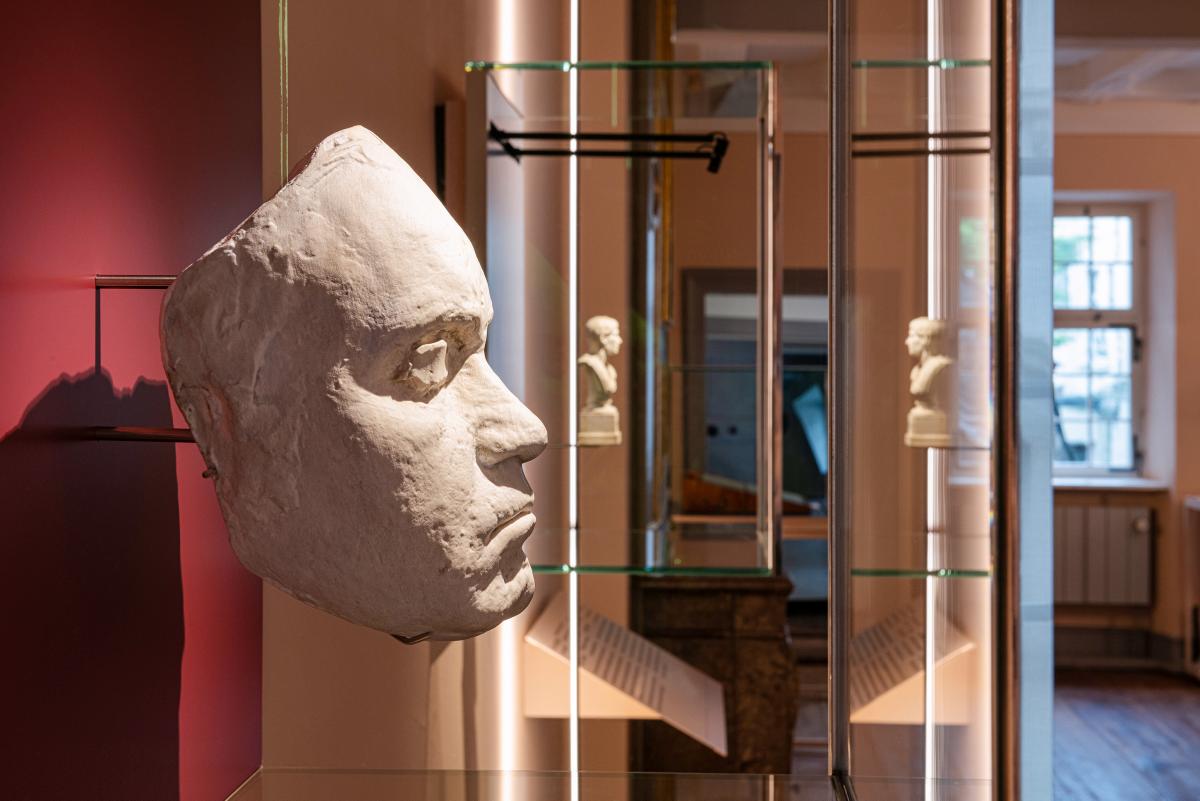 @Beethoven-Haus Bonn, Fotograf David Ertl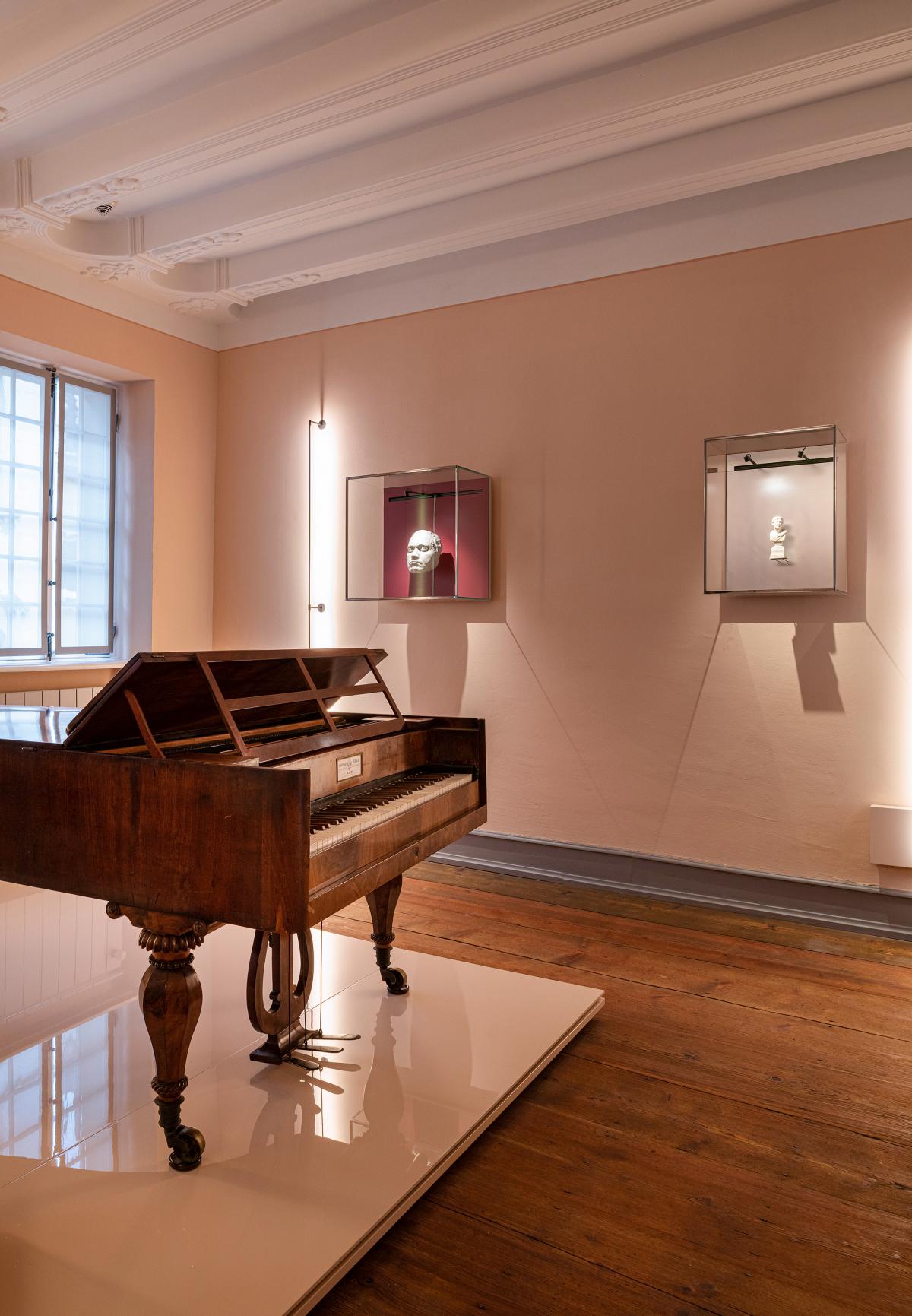 @Beethoven-Haus Bonn, Fotograf David Ertl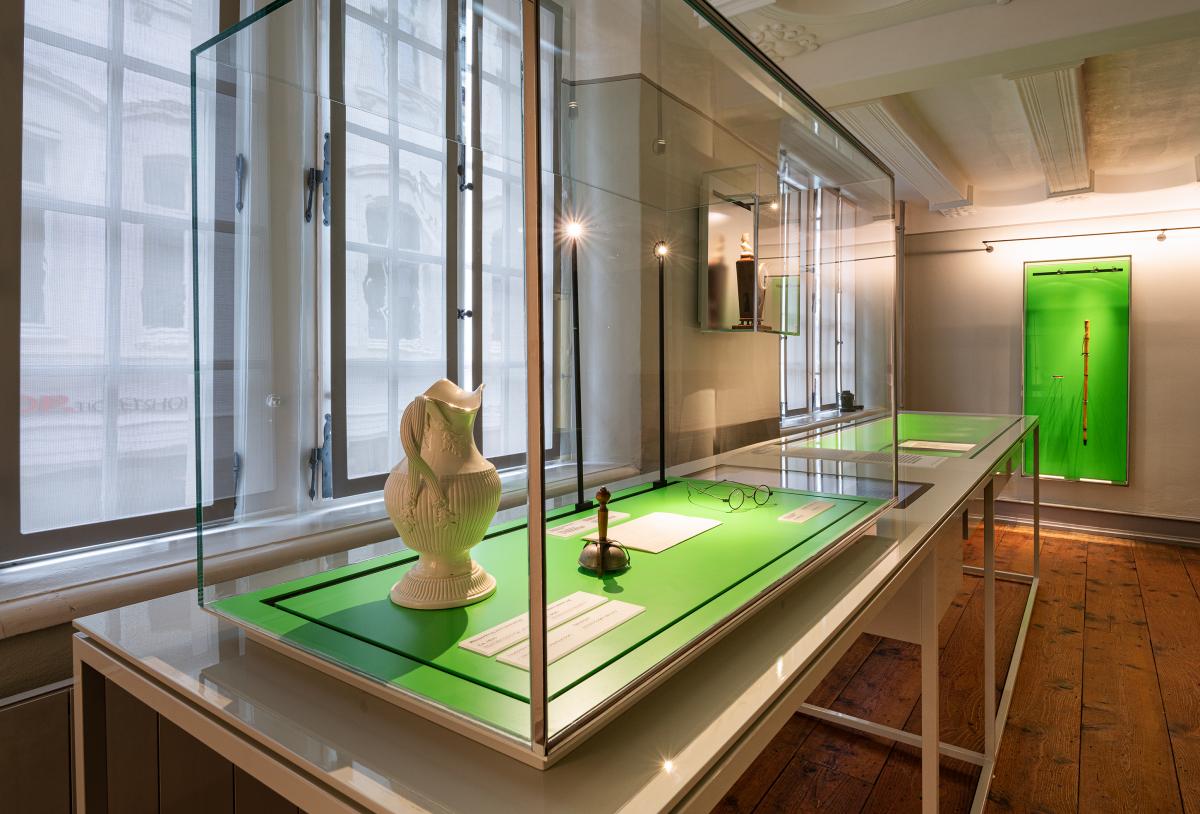 @Beethoven-Haus Bonn, Fotograf David Ertl