You are here
BAU.ART.Thüringen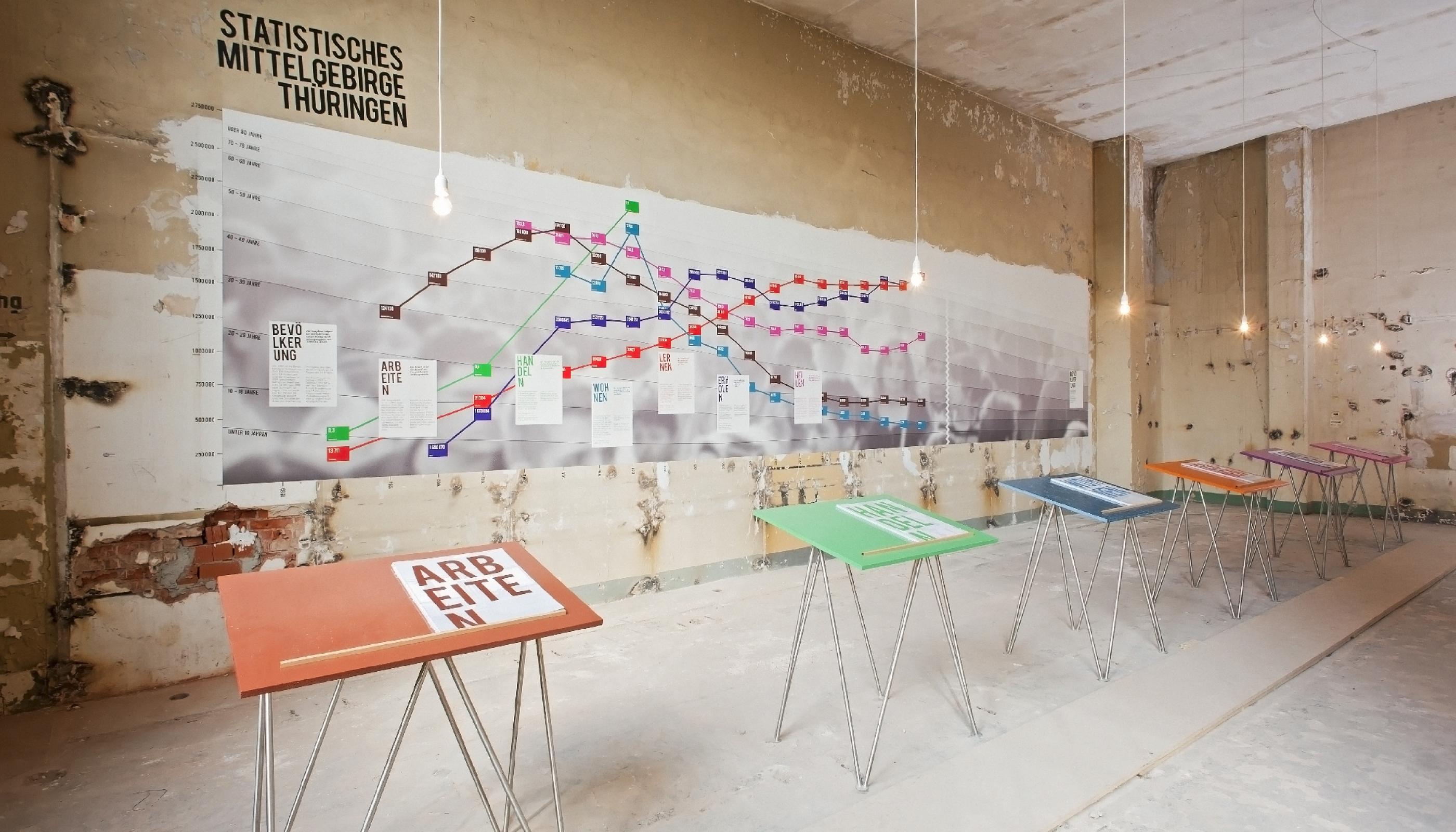 To mark 20 years of the Architektenkammer Thüringen (Chamber of Architects of Thuringia), an exhibition on building culture in the region – one of Germany's federal states – was staged in the old heating plant in Erfurt. Gutted in anticipation of a full-scale conversion, the building served as a temporary presentation space for reflecting on, developing and constructing a vision of building culture.
The exhibition design of BAU.ART.Thüringen is informed by the shell of the heating plant in which it is housed, using typical, very simple construction materials to mimic the austere style of the building. The exhibition concept includes an information section in the foyer of the plant and a vision section in the boiler room.
The foyer is illuminated by bare light bulbs. The simple execution and unshaded points of light reflect the spartan simplicity of the building shell and the insular character of this exhibition area.
The immense, gloomy boiler room and its presentations, by contrast, have more directional lighting. The mural which is the most striking feature appears as an illuminated strip with highlights on the painted inserts, while the raised platform and the models displayed below it are indirectly lit, making the room appear almost spherical.