You are here
Messestrasse II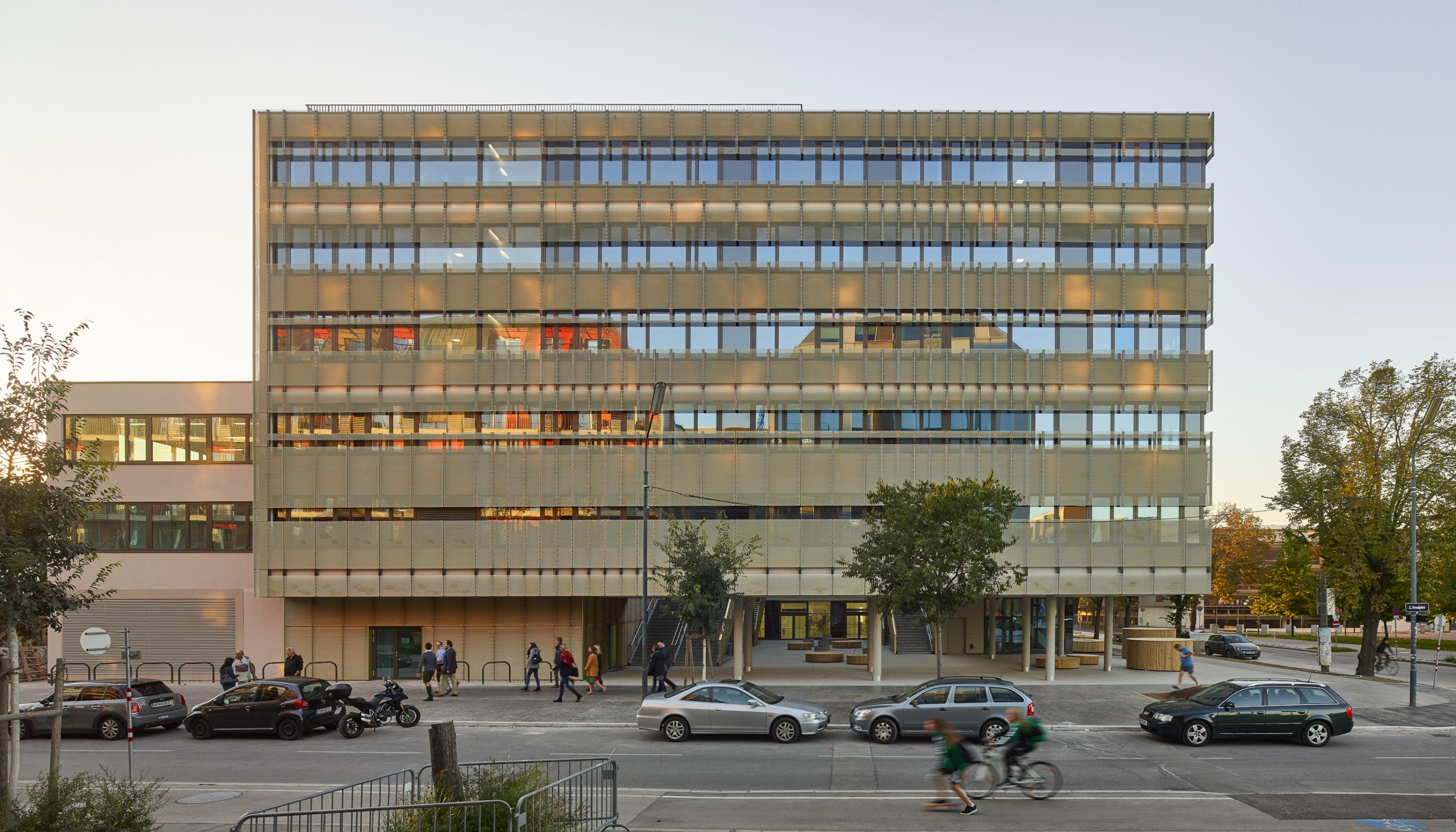 The study programs of the Sigmund Freud Private University will be extended by human medicine, dental medicine and pharmacy. The additional space requirements will be covered by the construction of a new building on a neighbouring plot.
The new urban concept frames the 'Prater'; thus, the function of Freudplatz as an existing hub has been intensified. The ground floor is designed to create a welcoming atmosphere so that the public courtyard becomes the building's central heart, as well as serving as new entrance area. The ground floor will host shops to enliven this new hub.
The parking garages, located on the ground level and in the basement are integrated into the structure of the building while the entrance is hidden by its outline. The location of the entrance to the parking garage from Perspektivstrasse is on the opposite side of the plot thus having no influence on the atmosphere of the Freudplatz. Beneath the entire facility is a basement level. Beside the parking garage there is a storage room, the technical center and an anatomy lab. The building as an academic facility comprises a ballroom, an auditorium and lecture spaces. An additional floor hosts a dental clinic. Office spaces for the different departments are located in the upper stories.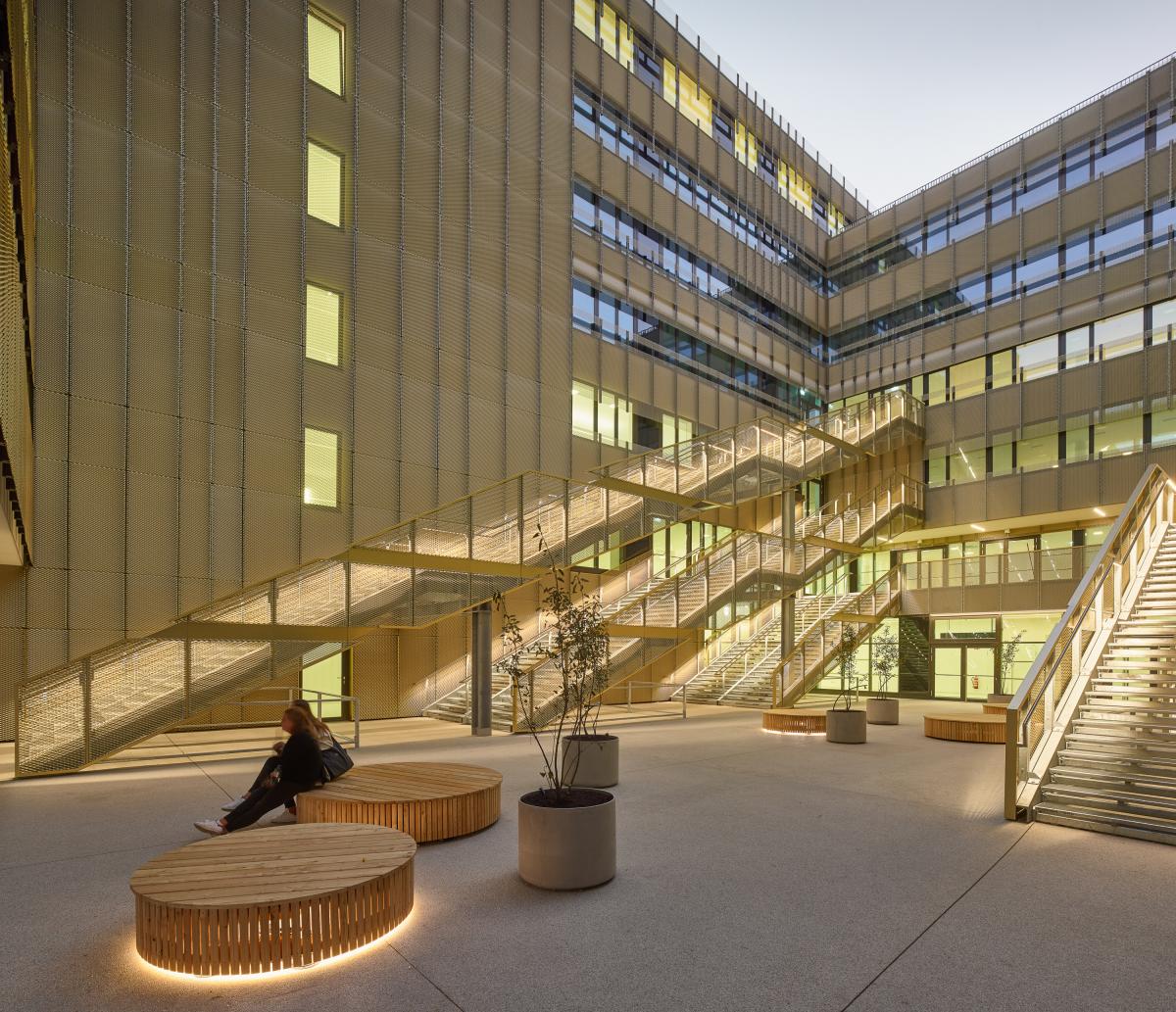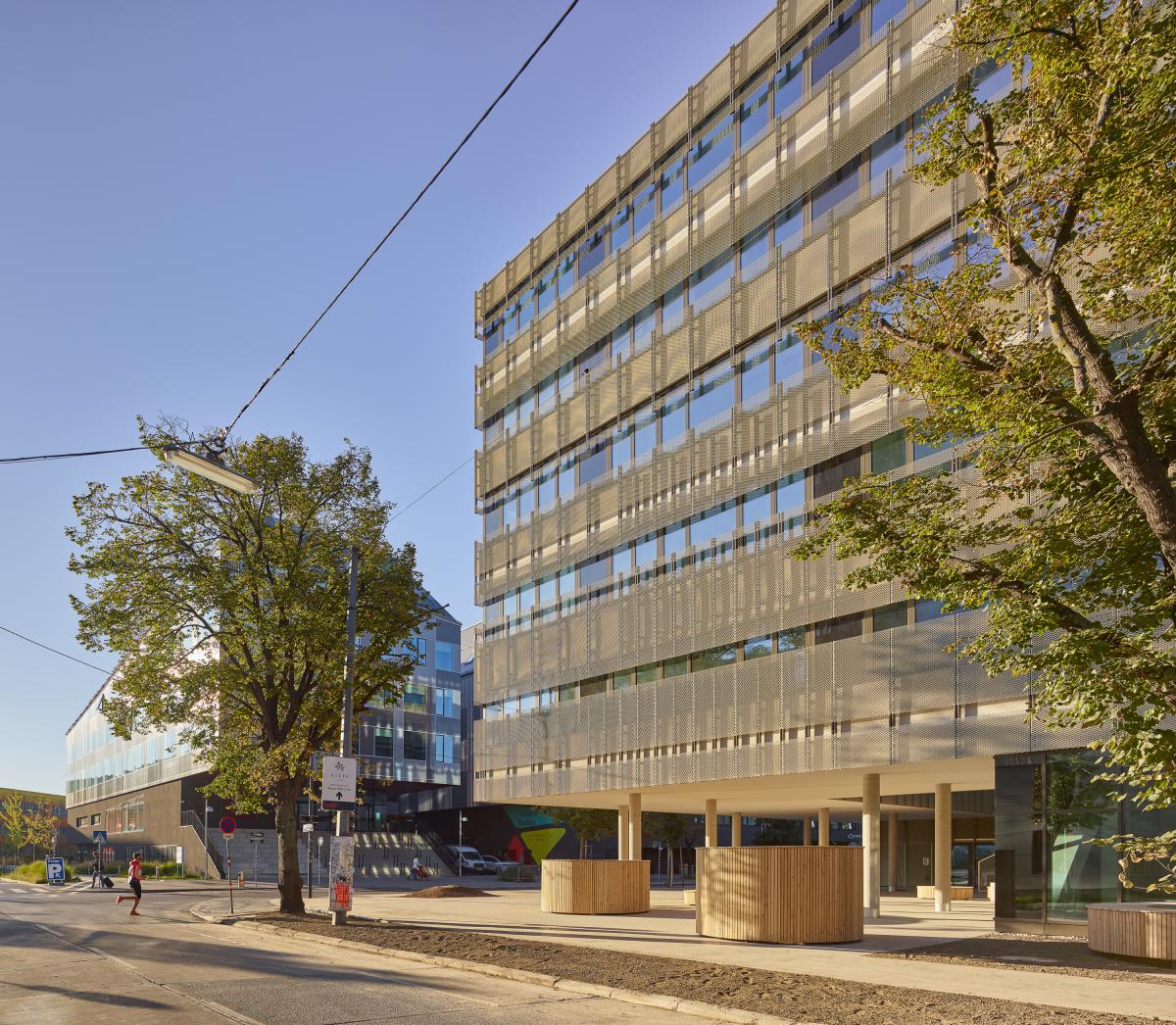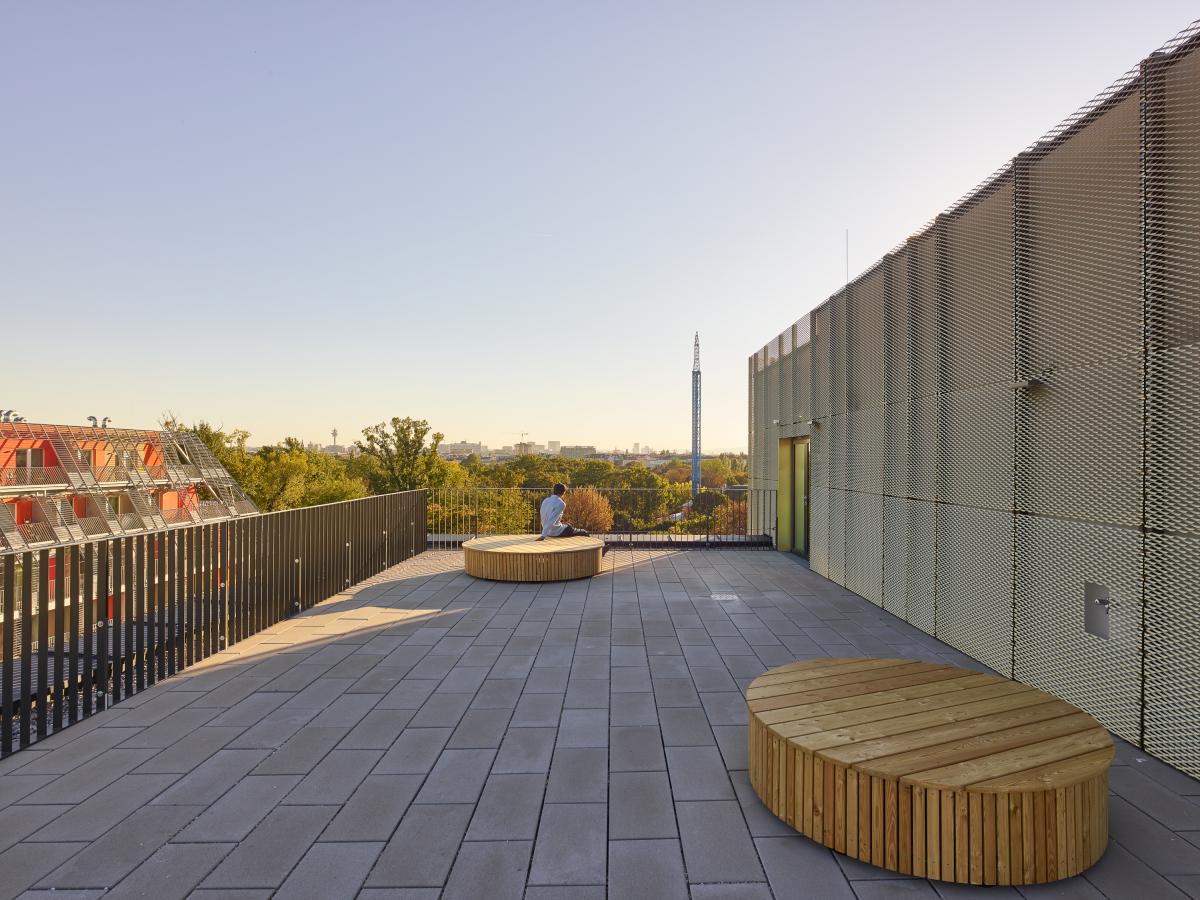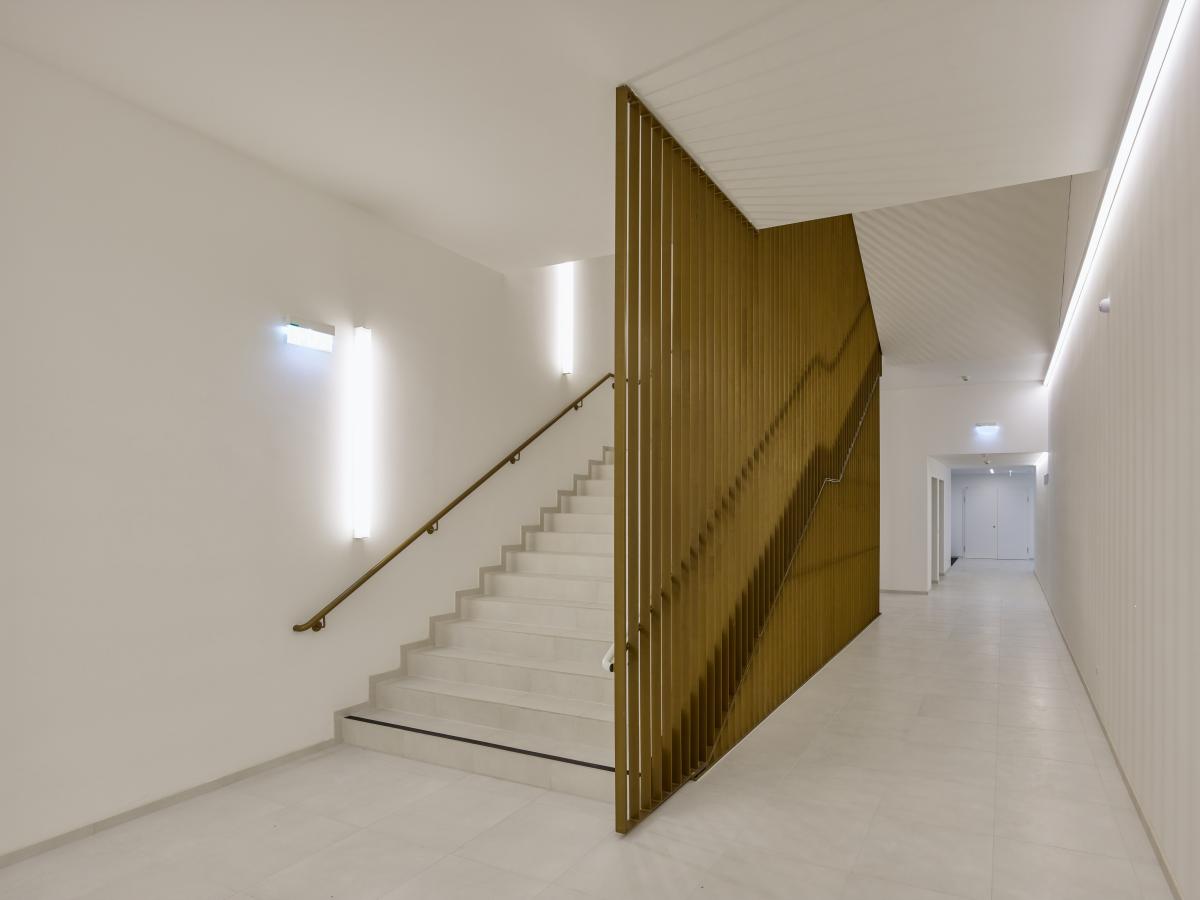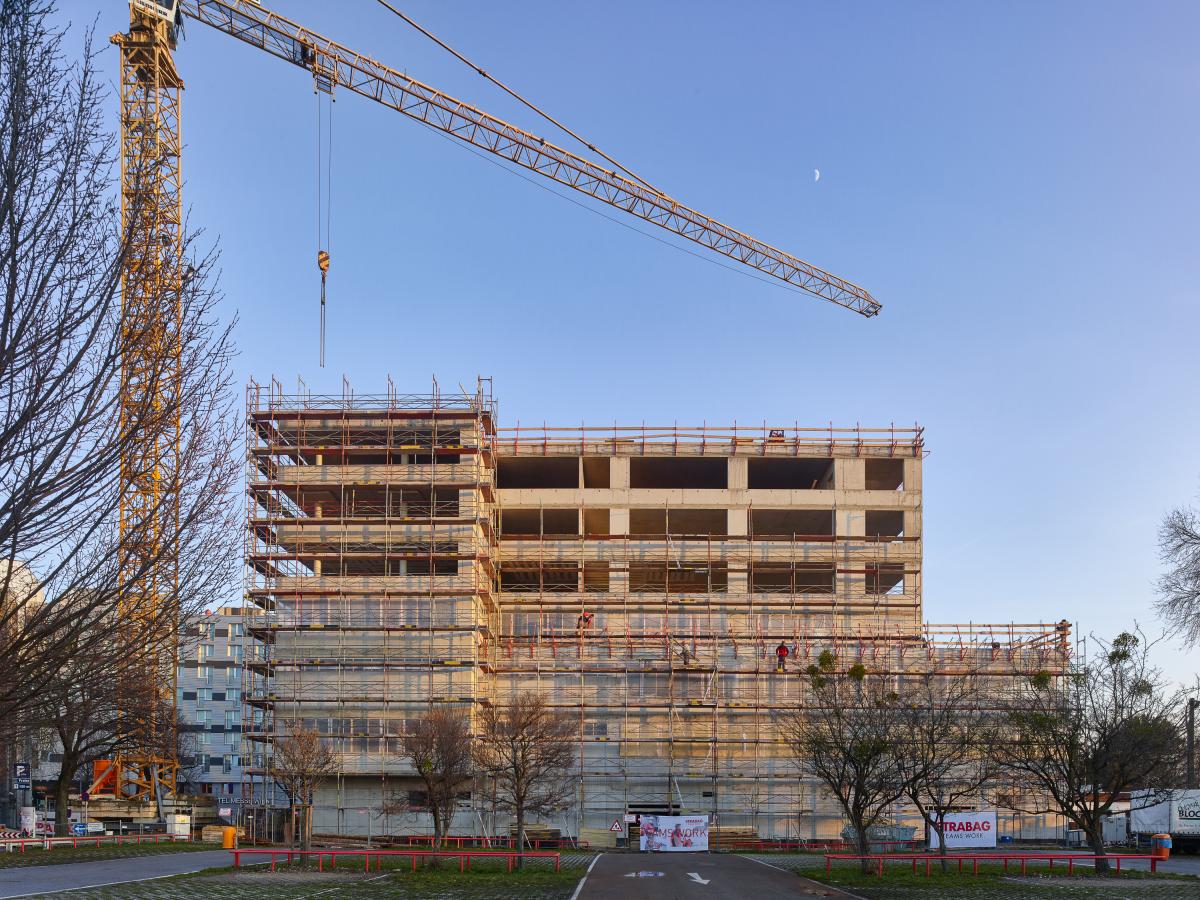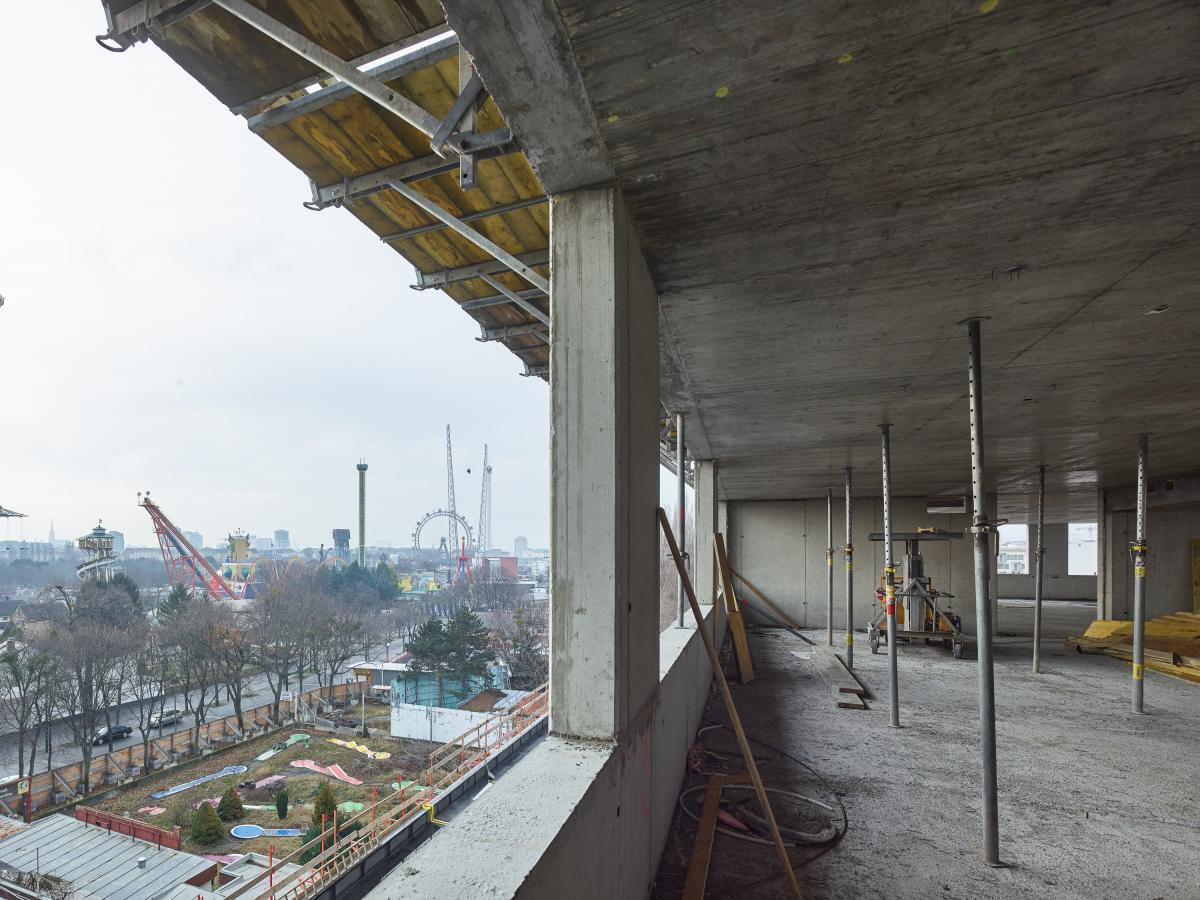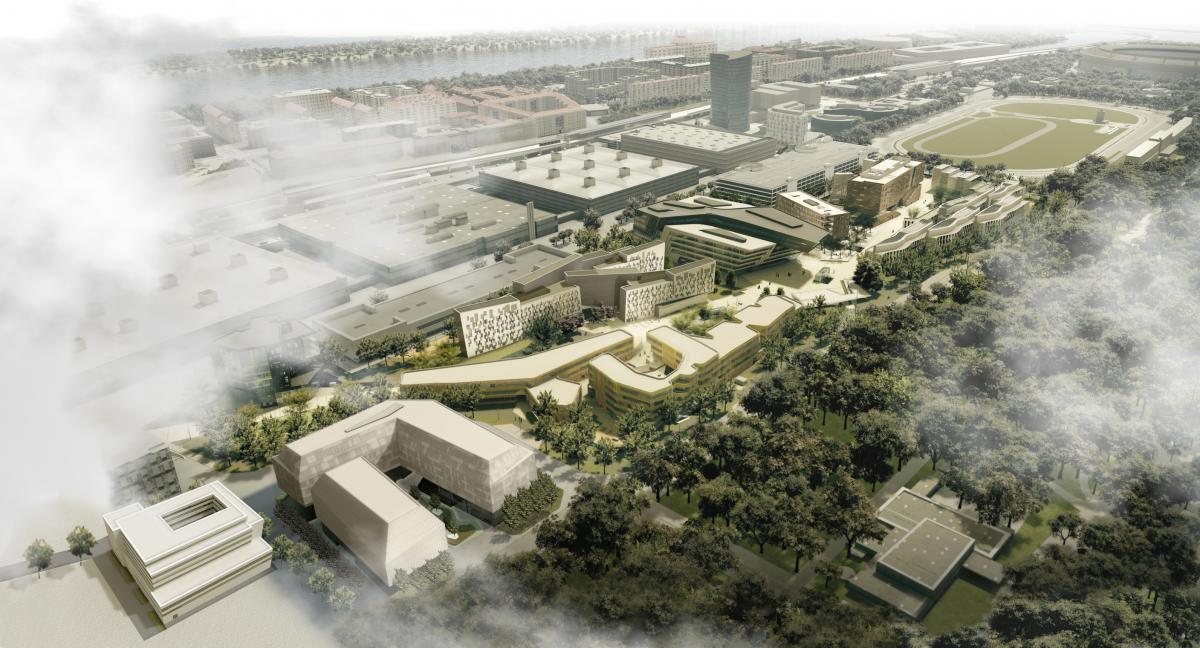 © Holzer Kobler Architekturen / © BUSarchitekur