You are here
Tattoo Legends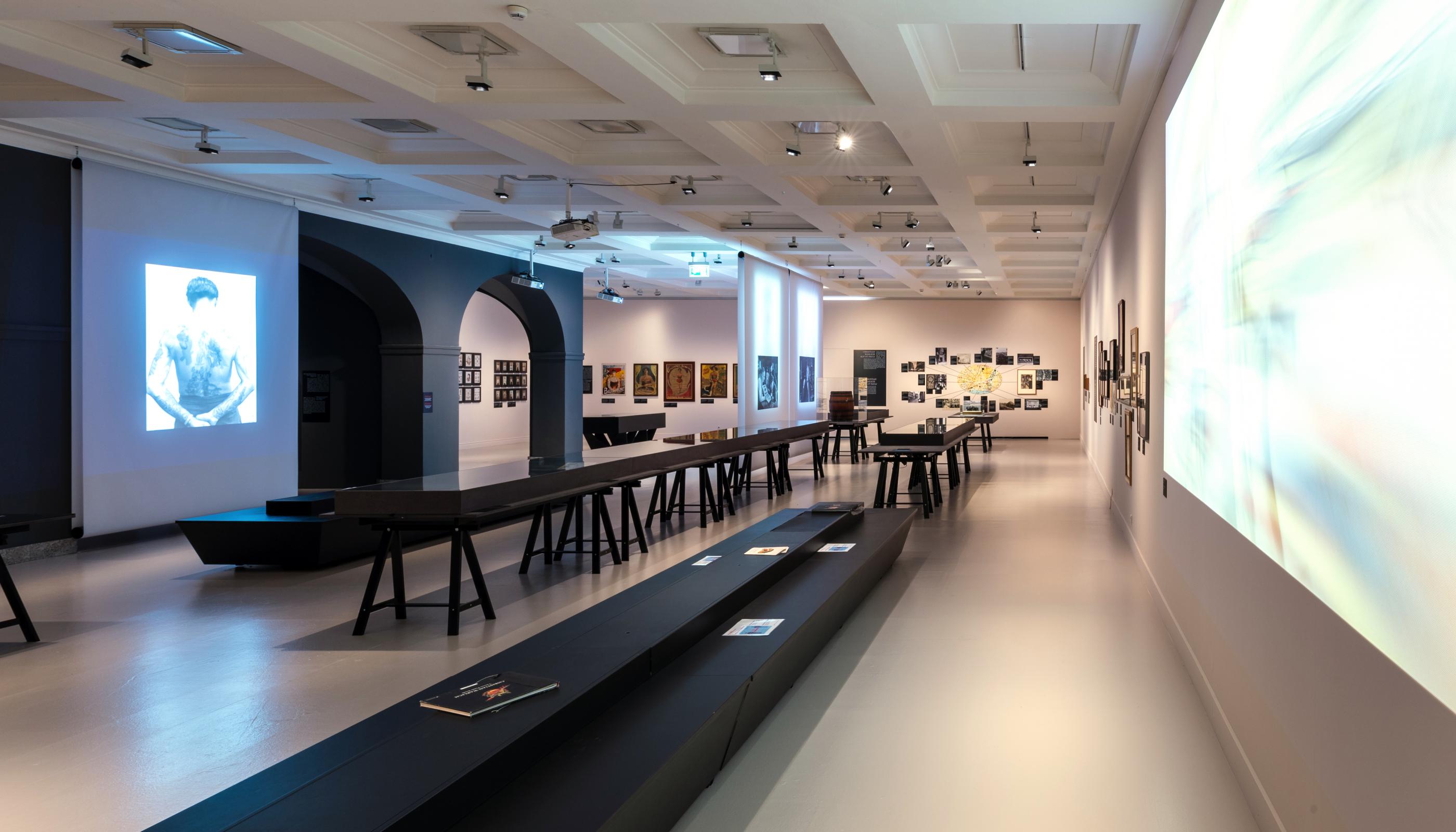 At the beginning of the 20th century, the art of tattooing began to flourish in the Western world. One of the most prominent protagonists was Christian Warlich (1891-1964), a tattoo artist in Hamburg, who gained international recognition as the "King of Tattoo Artists". The Museum for Hamburg History, that owns the world's largest collection of Warlich's objects, is now dedicating an exhibition to this icon, designed by Holzer Kobler Architekturen.The exhibition honors Warlich's oeuvre as "everyday"-art. They are pictures for life: present always and everywhere.
Three overriding themes, including Warlich's predecessors and models, his life, work and contemporaries, as well as his legacy and successors, give structure to the exhibition. They follow Warlich's artistic production and his way of working and leave plenty of room for images that get under the skin.
The exhibition showcases are arranged so, as to very closely structure the open exhibition space and to symbolize the life and accomplishments of Warlich in layers or cords. Walls and floors are held in the light beige color of his original albums of drafts, with the surrounding walls decorated by greatly enlarged images from these albums. The black display cabinets with the exhibits on a black backgrounds appear like tattoos on the brightly lit "skin" of the exhibition room.
"Tattoo legends: Christian Warlich" encourages a closer look at the tattoo artist's work as well as a comparison of details of his own work with compilations of those who emulated him, and aims to stimulate the visitors' own creativity in interactive work stations.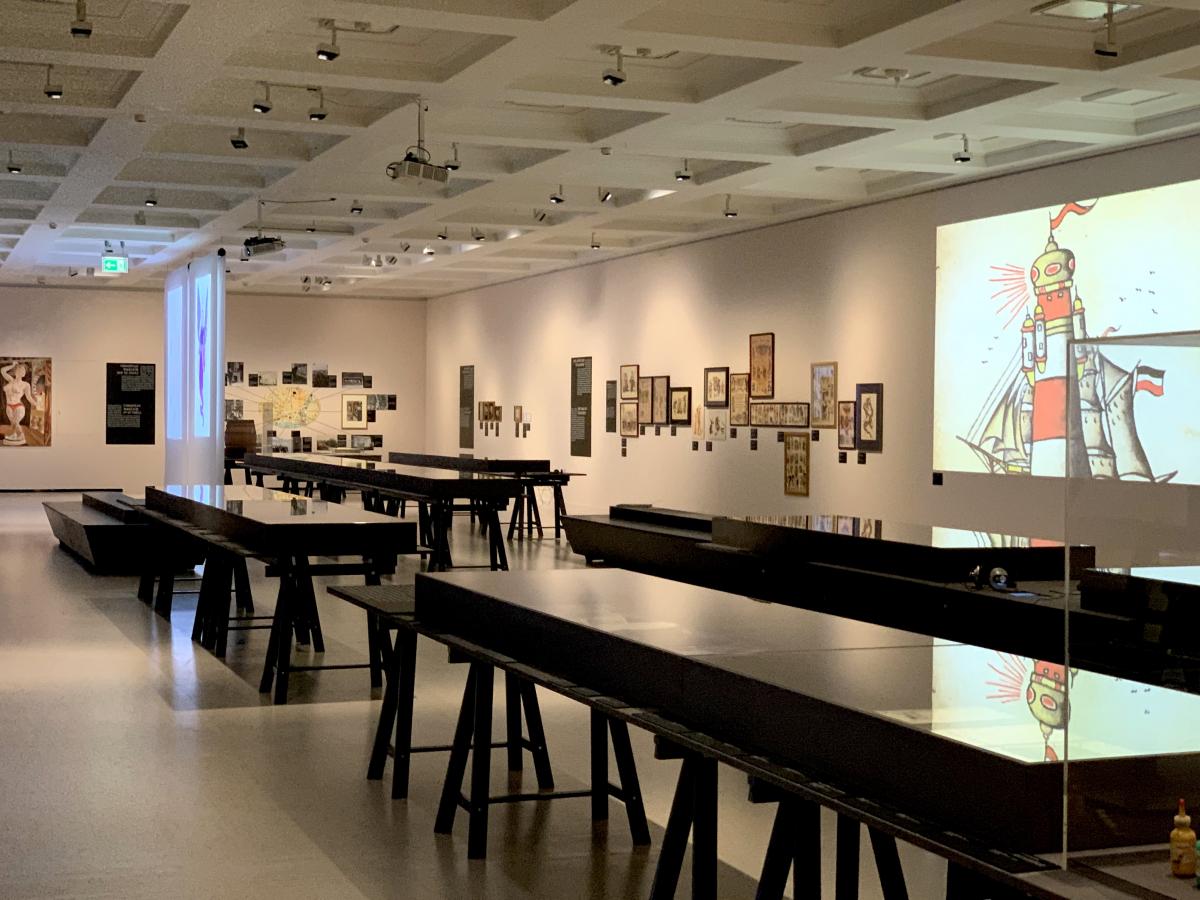 © Holzer Kobler Architekturen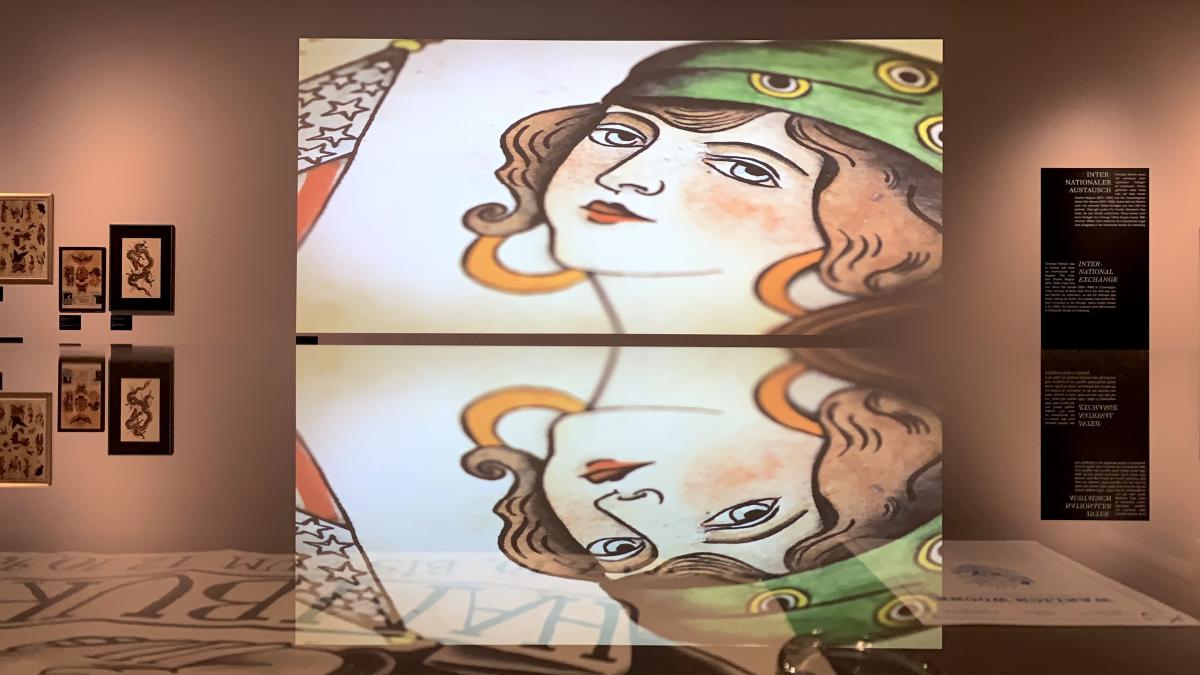 © Holzer Kobler Architekturen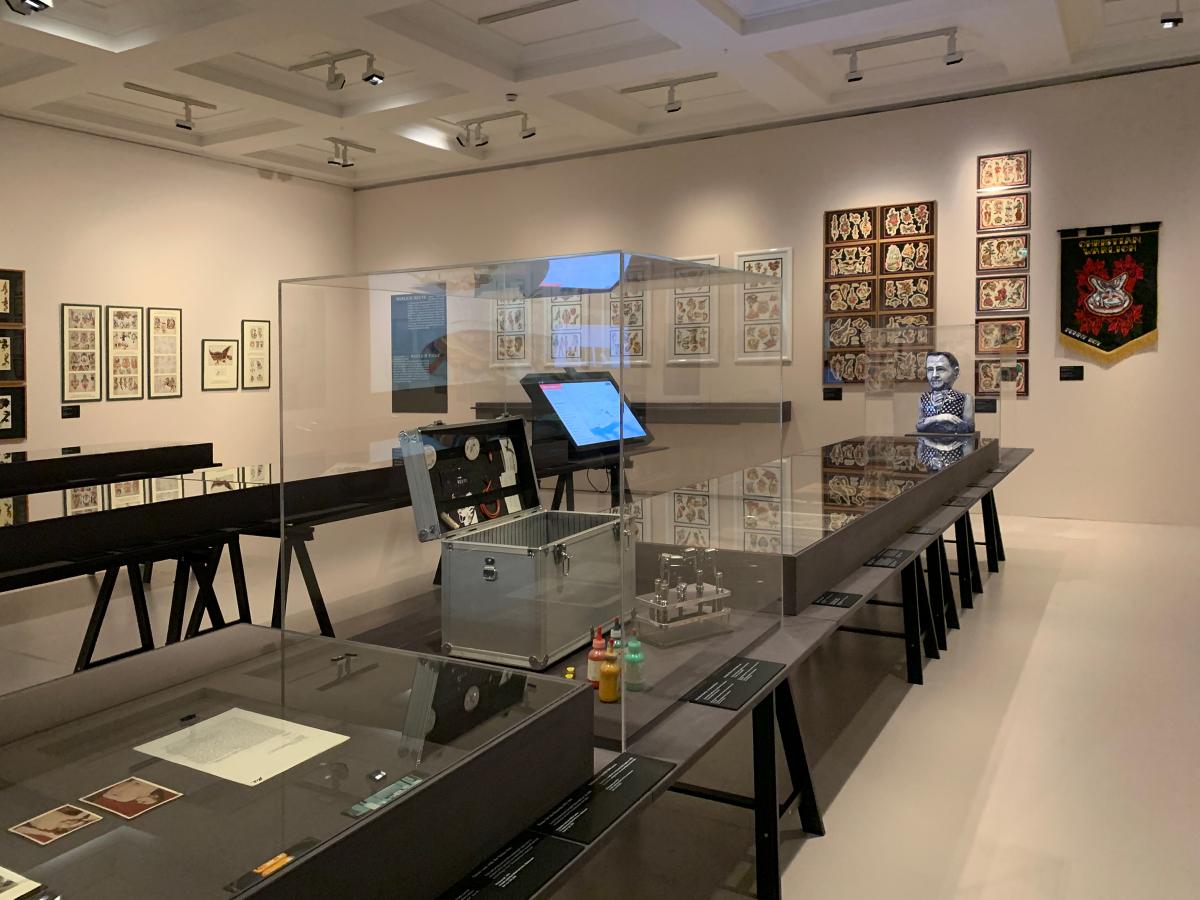 © Holzer Kobler Architekturen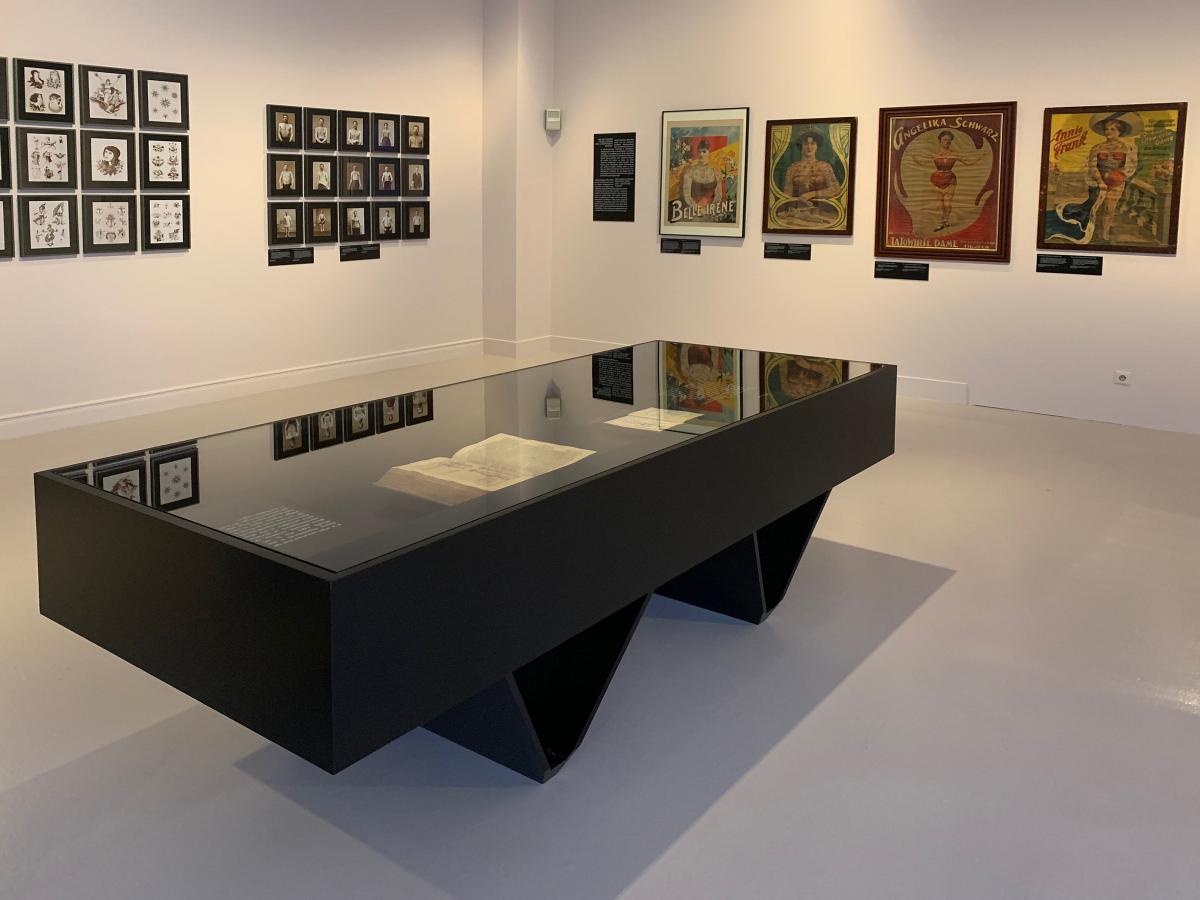 © Holzer Kobler Architekturen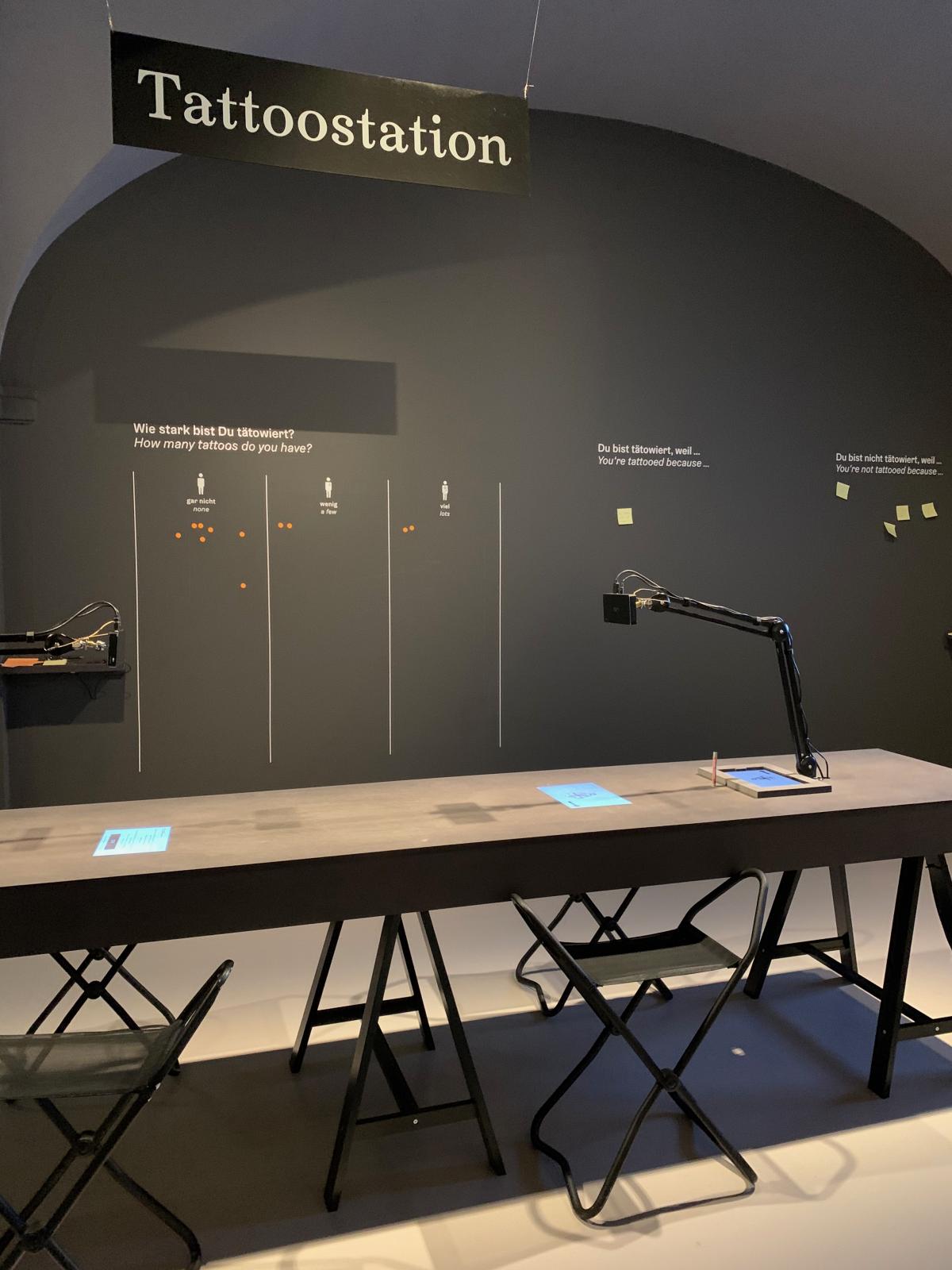 © Holzer Kobler Architekturen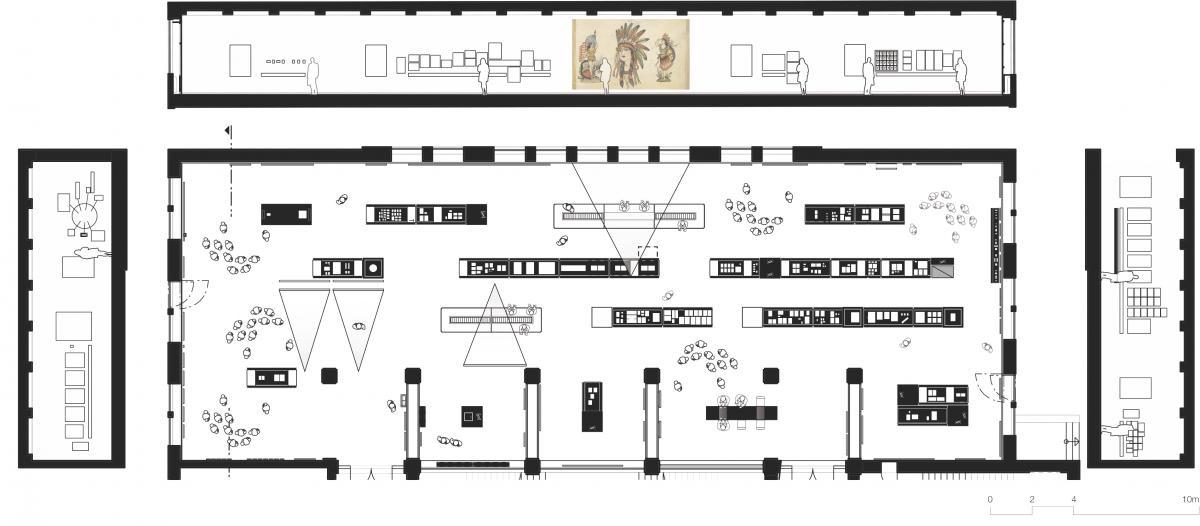 © Holzer Kobler Architekturen