You are here
Spielhaus St. Peter-Ording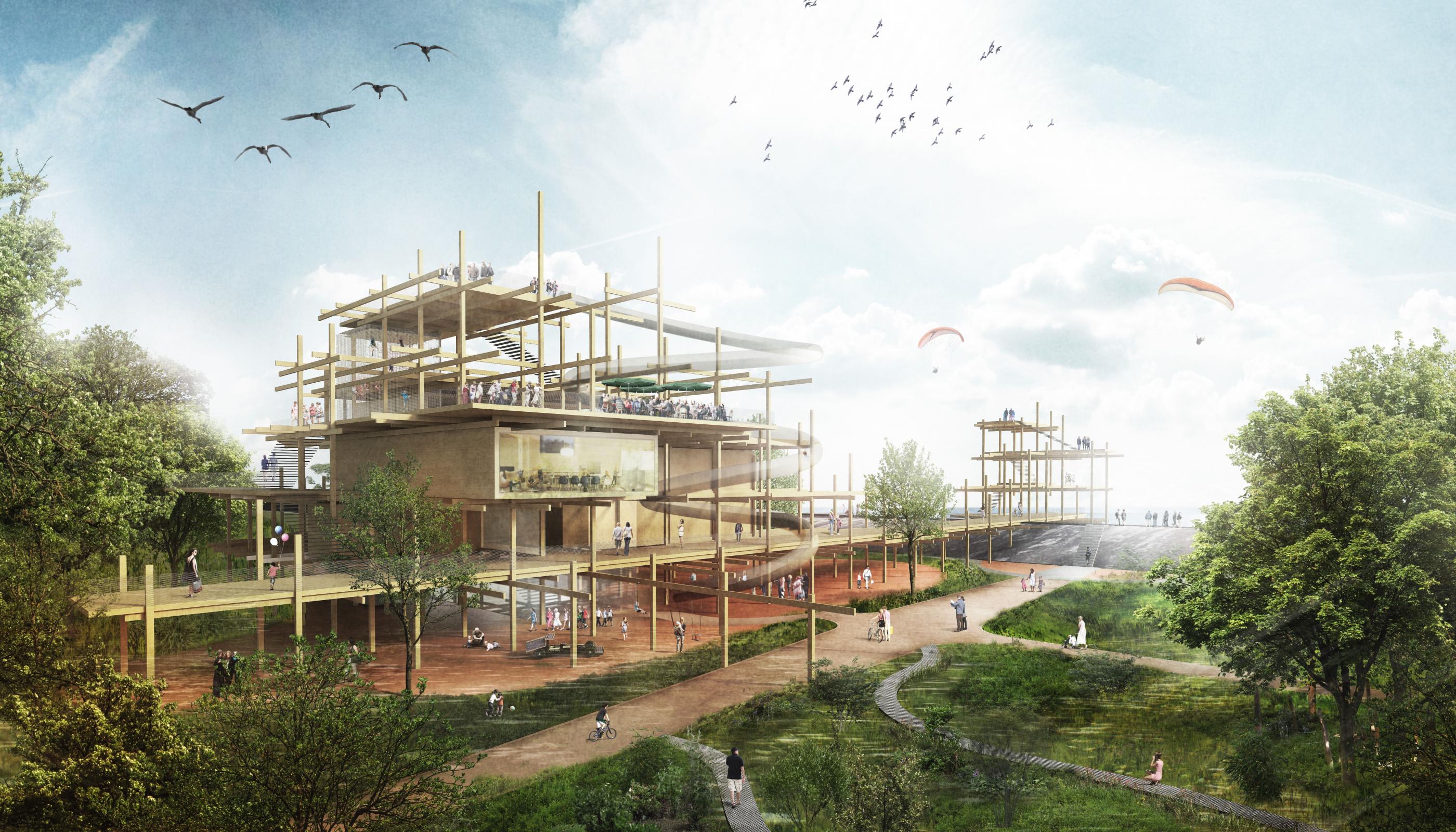 © Hager Partner AG; Monokrom; Holzer Kobler Architekturen
Spielhaus St. Peter-Ording
The new playhouse in St. Peter-Ording forms the conclusion of the extended beach promenade as part of an open space project under the management of Hager Partner AG. With a view to inclusion, it is intended to serve visitors of all ages and backgrounds as a meeting point, which is functionally anchored at local level, radiating a strong identity beyond the region.
The construction is based on the typical local pile construction method with a new interpretation. It consists of a support and carrier system made of glulam (Glued laminated timber), in which five oversized solid wood cubes are inserted at different heights and positions. The task of the competition was to find a sustainable, ecological and socially innovative solution that contributes to the appeal of St. Peter-Ording.
Each of the five cubes in the structure has its own function: they house an analogue playground, a digital laboratory, a restaurant, the staff office and sanitary facilities. The individual cubes are enclosed on three sides by a curtain-type wooden façade and each opens on one side with oversized windows that offer impressive views of the sea, the neighbouring biotope, the promenade and the landscape. In addition, a large number of terraces and stairs make the house accessible and usable on several levels outside, while a reinforced concrete core with elevator and infrastructure rooms reinforces the emblematic wooden construction. Playground equipment integrated into the wooden sculpture invites visitors to interact with the building and to play in, on, under, beside and around the house.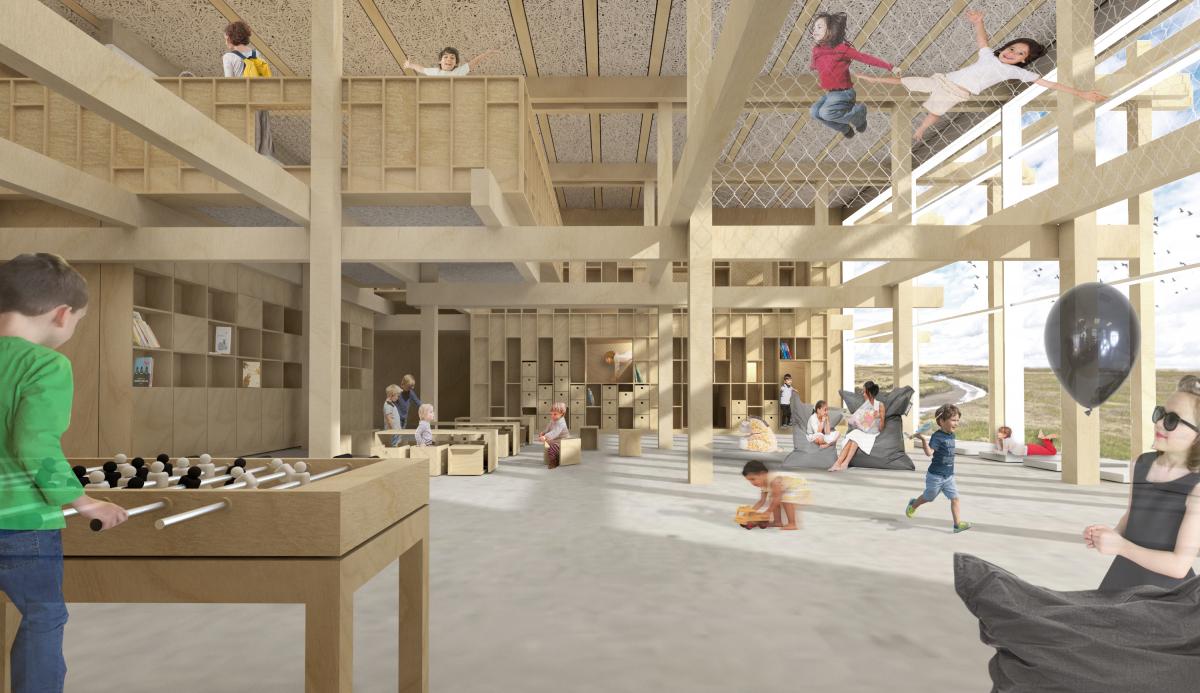 © Holzer Kobler Architekturen