You are here
THE CIRCLE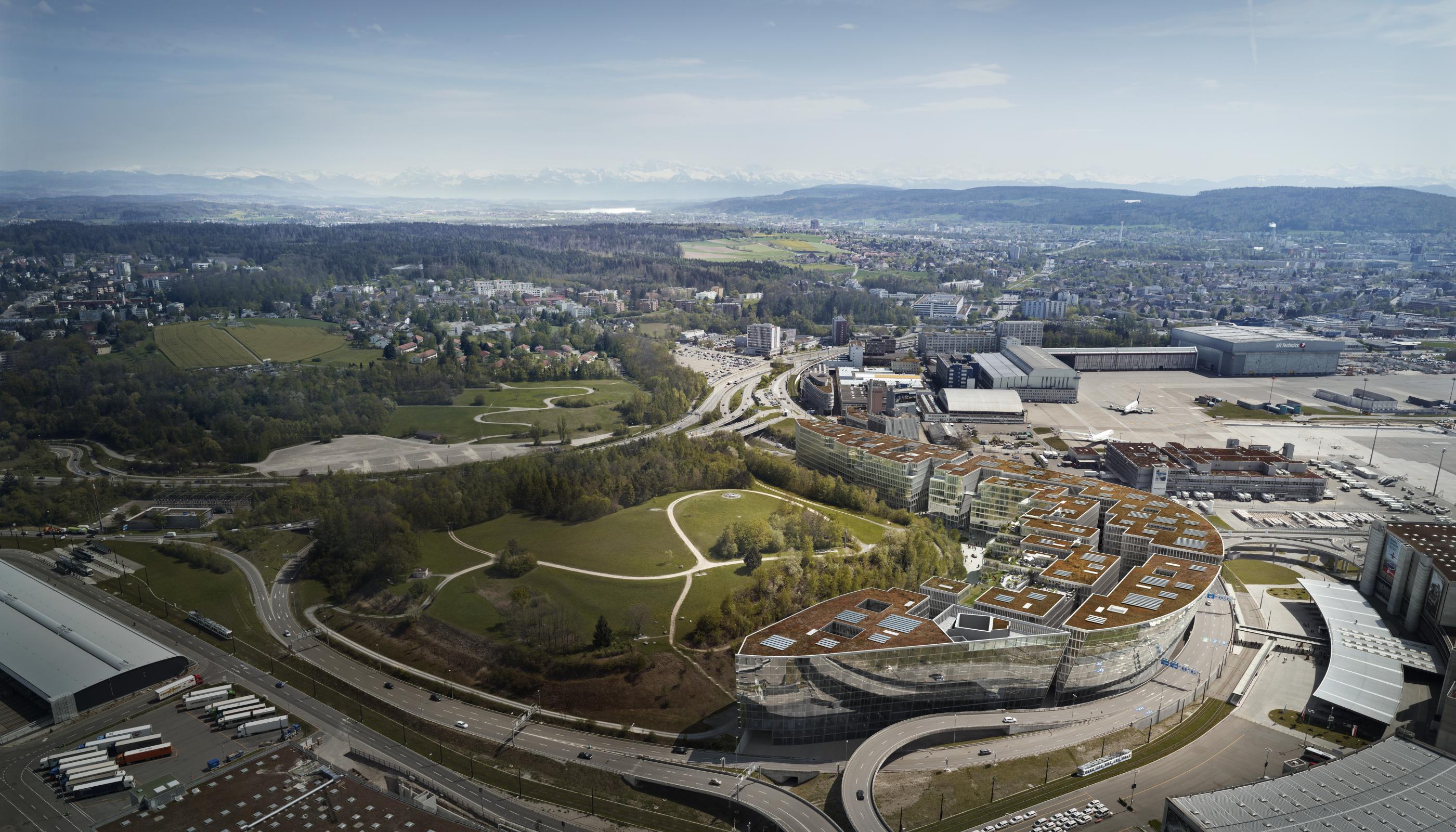 THE CIRCLE wird der neue Dienstleistungshub am internationalen Flughafen Zürich-Kloten. Er greift die bestehende Infrastruktur des Flughafens auf und stärkt ihn als attraktives Zentrum der Wirtschaftsregion Zürich. Diese neue Destination entfaltet sich zum atmosphärisch inspirierenden und synergetischen Ort für Business und Lifestyle, Brands, Medizin, Bildung, Kultur, Unterhaltung, Hotellerie und Kongresse.
Dem Entwurf der Architektur von THE CIRCLE (Architektur: Riken Yamamoto & FIELDSHOP, Tokyo) liegt die Vorstellung einer kompakten und räumlich komplexen Stadt zugrunde – feingliedrig strukturiert, um für das Leben und den Berufsalltag der Menschen Raum, Freiheit und Individualität zu gewährleisten. Das äussere Erscheinungsbild von THE CIRCLE vermittelt eine eigenständige und starke architektonische Identität. Dabei nimmt die Architektur Bezug auf die Grossformate des Flughafens und schafft eine einheitliche und einzigartige Adresse. Das Innere der Überbauung gestaltet sich als städtisches Gewebe mit verschiedenen Plätzen und Gassen. Die Volumina sind so platziert, dass sich der Blick trotz der hohen Verdichtung auf die Natur des sanft geschwungenen Butzenbüel-Hügels hin öffnet. 
Für Lead Design und beratende Begleitung der planerischen Umsetzung des Projektes vor Ort zeichnet Holzer Kobler Architekturen verantwortlich.