You are here
Building for the 2000-Watt-Society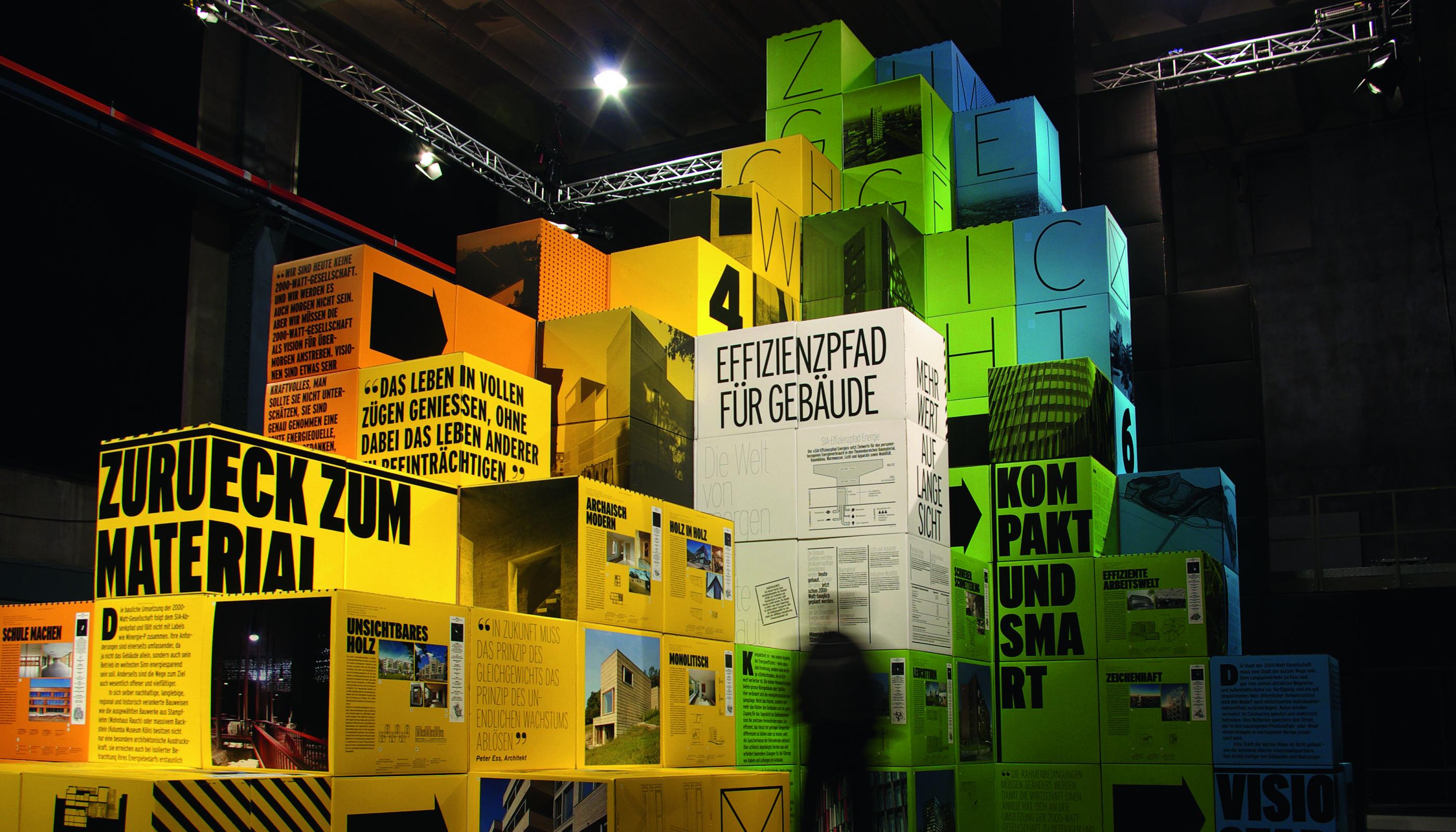 Building for the 2000-Watt-Society
The city of Zurich has defined an ambitious goal: to cut the current annual energy consumption of 6300 watt per person in half by 2050, and to reduce it further to 2000 watt by 2150. The exhibition Building for the 2000-Watt-Society shows the current state of debate on sustainable construction, as building structures currently account for over 40 percent of our energy consumption.
When visitors enter the hall of the exhibition space ewz-Unterwerk Selnau they stand in front of a black "cliff", on which a phrase is written in German that can be translated: "The Earth has its limits". Behind this wall, a mountain is piled up made out of colorfully printed cardboard boxes. Its imposing height (8 meters) stands for the immense effort required to reach the standards of the 2000-Watt- Society. The cardboard cubes are both monuments and information carriers. Twenty-seven Swiss and international structures and projects are presented on the colored cubes. The various colors stand for the many different issues, and a variety of typography is used from large letters to fine print. Thus, he room installation shows both long-distance and immediate effects.
The box monument is a multicolored backdrop for the numerous events around the 2000-Watt-Society that are held at the same location.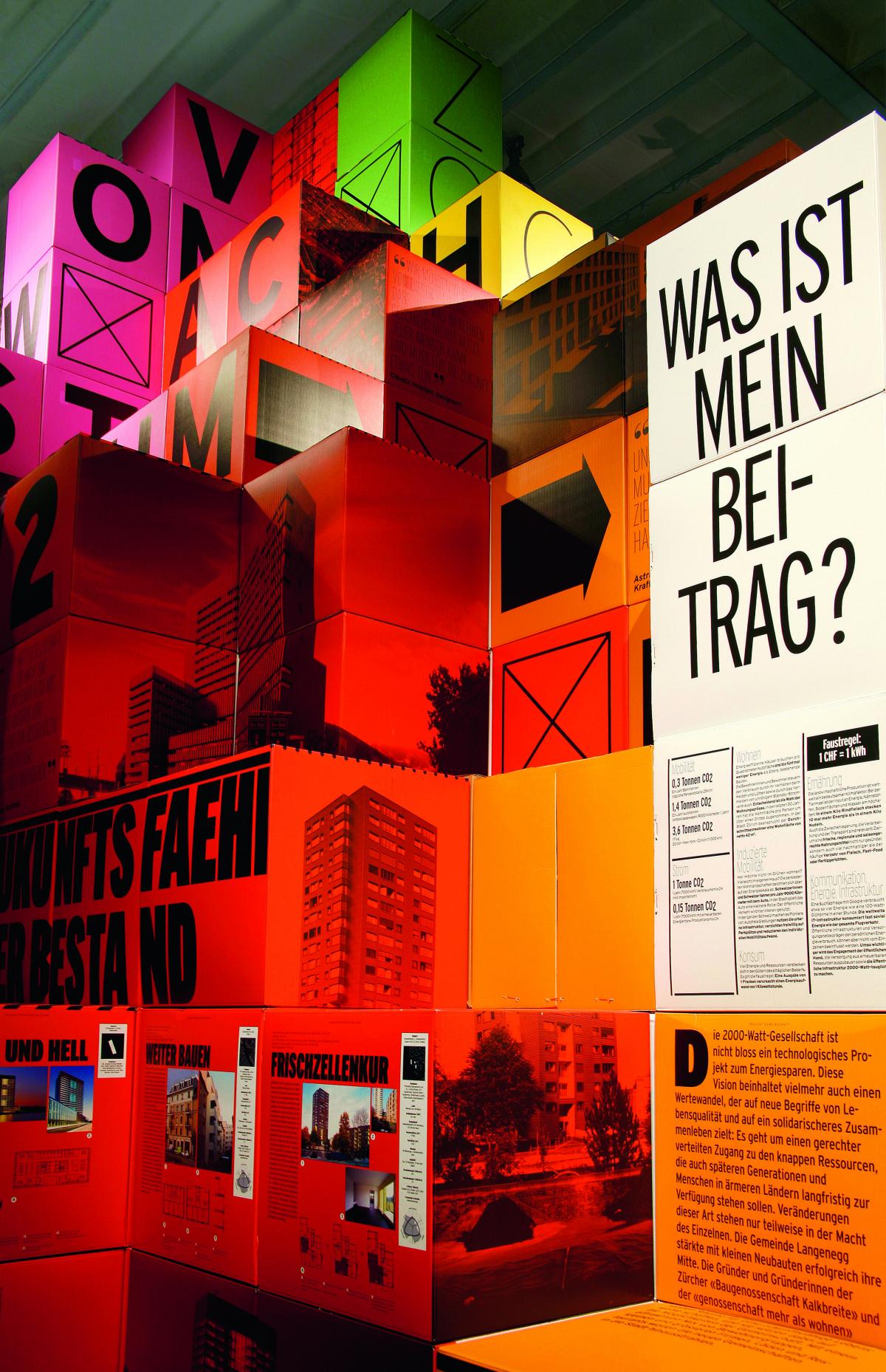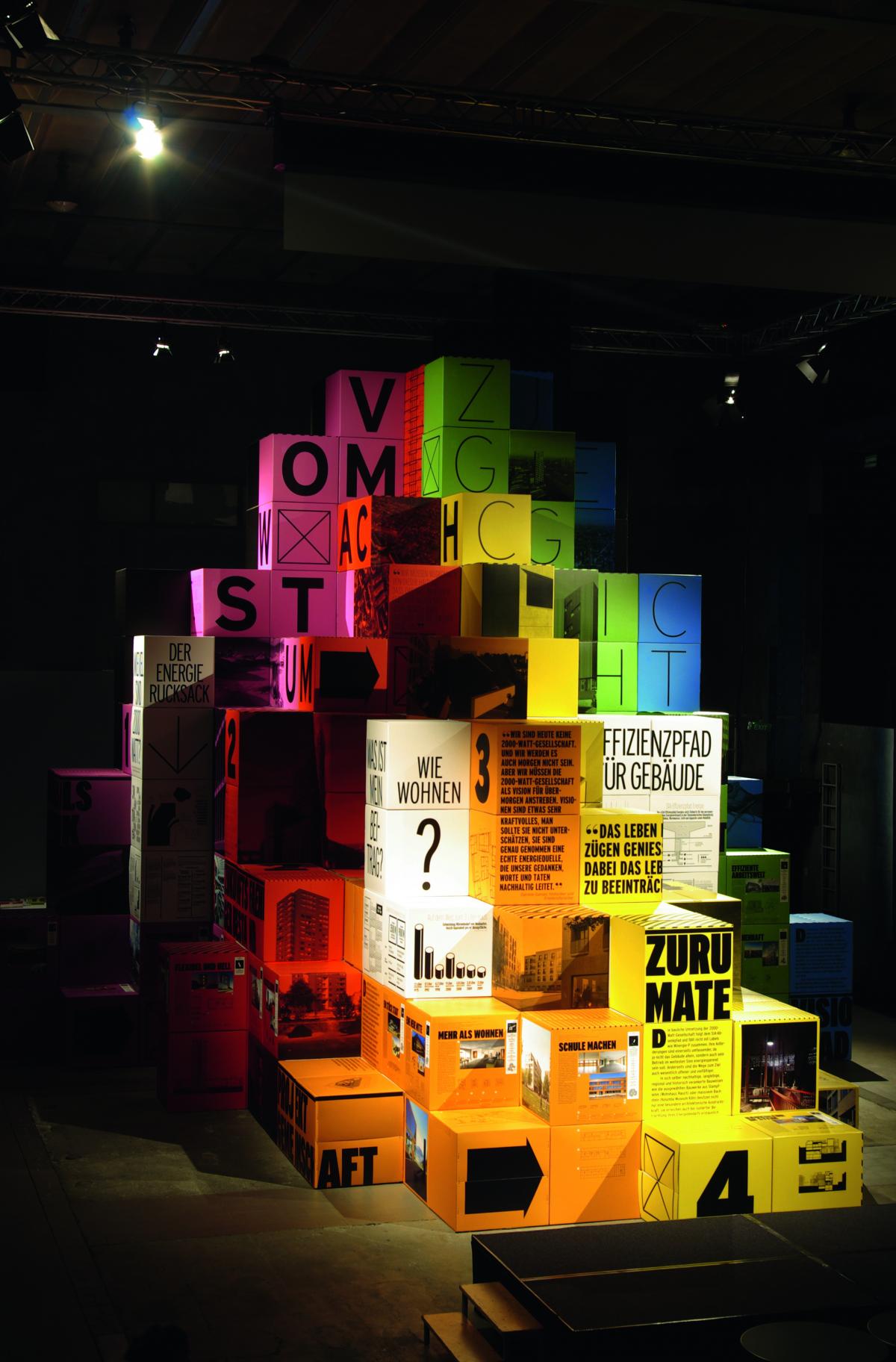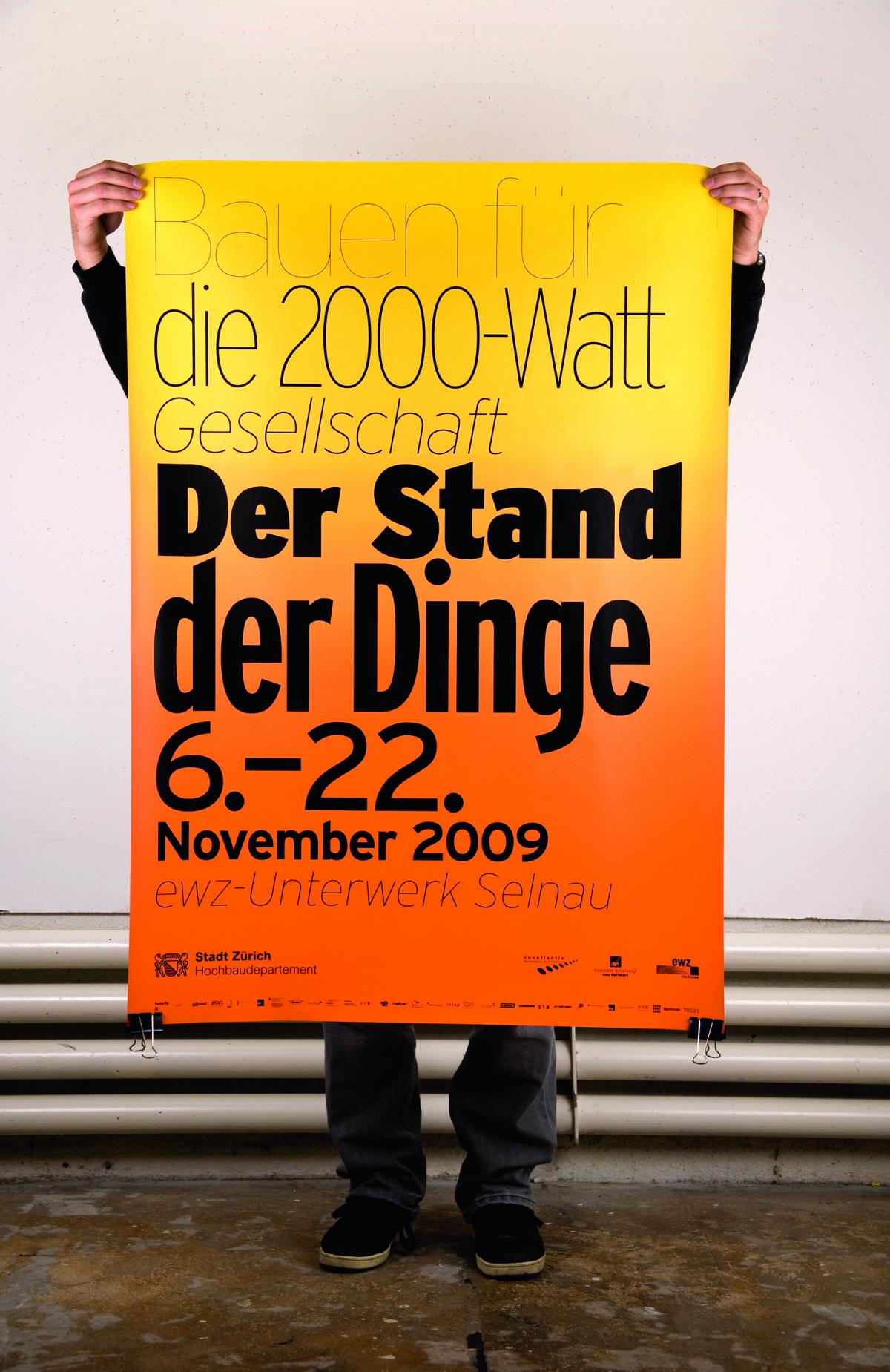 © Holzer Kobler Architekturen