You are here
Time and the Worlds of Messel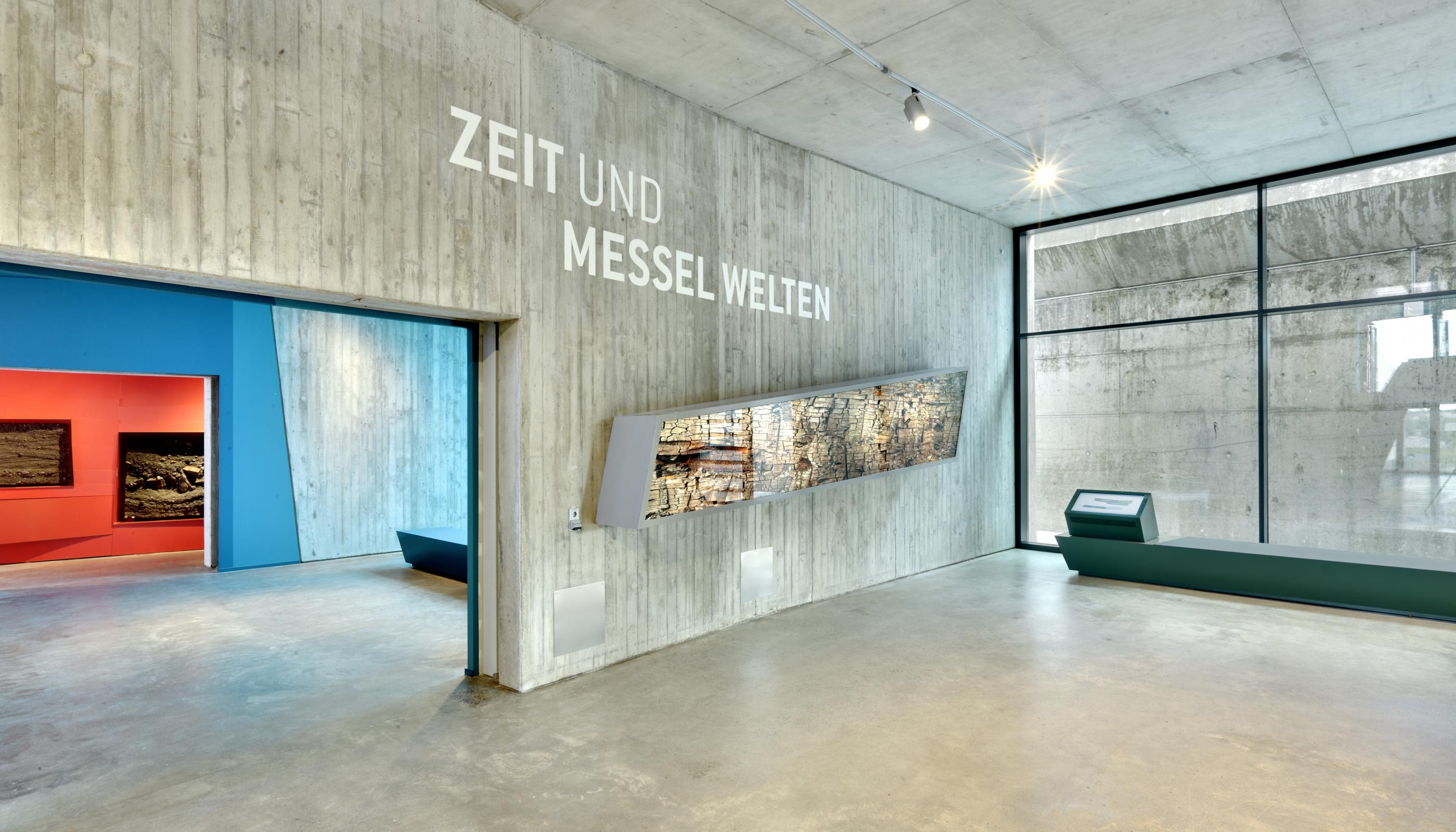 Time and the Worlds of Messel
The Messel Pit, since 1995 a UNESCO World Heritage Site, is a hugely important source of fossils. The new Visitor Information Centre at the former oil shale pit showcases this unique location. It offers a glimpse at a long bygone era and uses sophisticated multimedia installations to plunge visitors into the heart of some of the Earth's treasures.
The layers of oil shale serve as the motif upon which the entire building design is based. The floor plan resembles a cross-section of the rock, with long, parallel concrete walls taking up the motif of layers. This spatial concept extends to the interior design, so that as they walk through the exhibition visitors symbolically penetrate through four layers of rock. Every room layer is subdivided by transverse glass walls into multiple, individually designed exhibition rooms. Crystalline shaped showcase units, interior constructions that resemble blocks of stone, and a large curved surface are wedged in between the parallel walls like fossils or sediments. The interior elements are made to contrast with the exposed concrete architecture by means of their colourful forms.
Visitors are taken on a virtual ride into the depths of the pit − a kaleidoscopic journey in time along the 24-metre-long original drill core, through the different layers of rock and all the way to the layers of oil shale. In the Eocene jungle they are immersed in a sultry, shimmering world before reaching the heart of the exhibition: a display of original fossils as valuable treasures from the pit.