You are here
MetroPark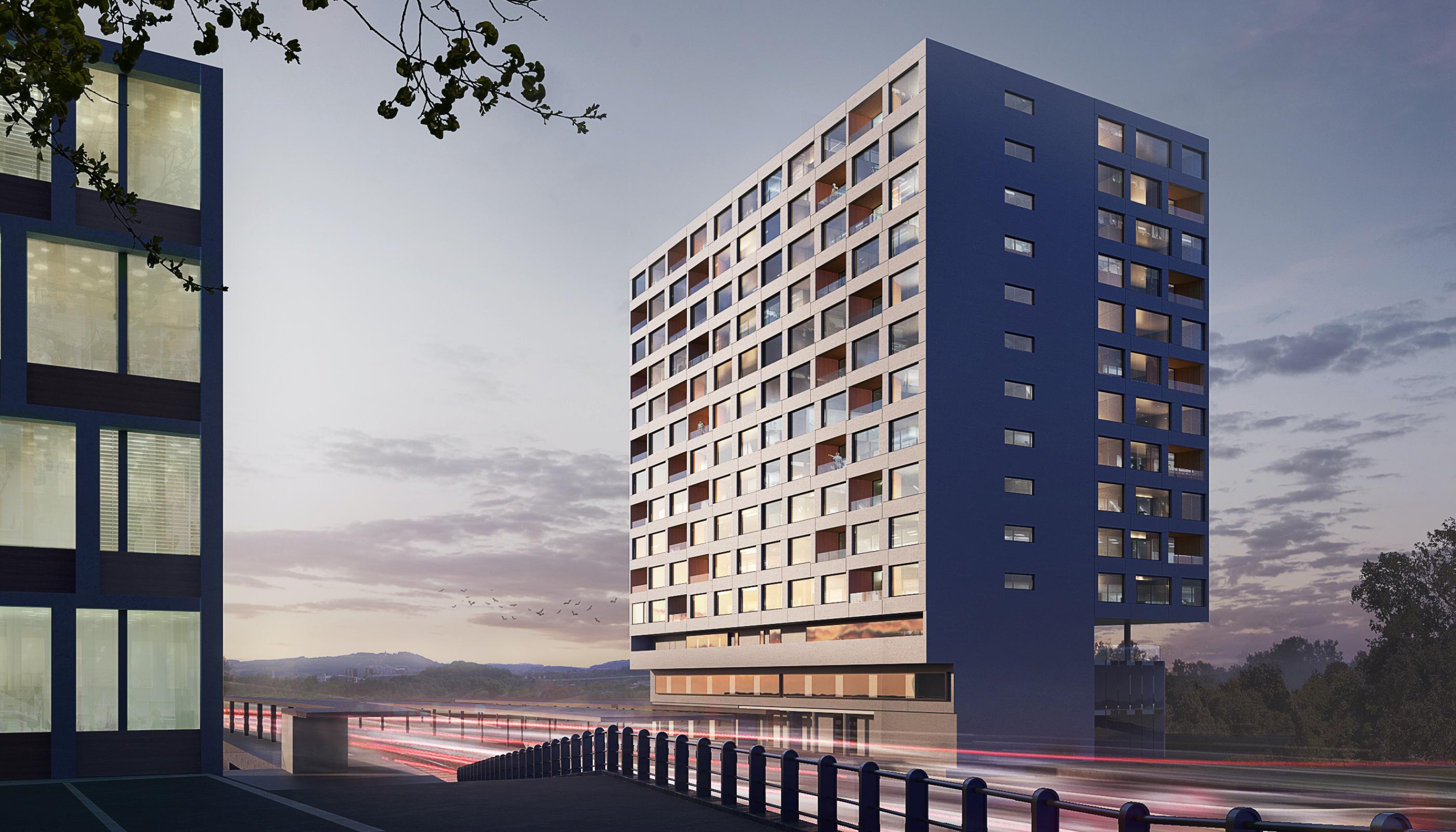 The development MetroPark is located in Worblaufen, Ittigen, at the gates of the city of Bern. The project is characterised by a clearly conceived urban densification that upgrades the infrastructural junction of Worblaufen railway station (regional transport Bern-Solothurn, RBS) and forms an attractive centre with apartments, retail and office space.
The three new cubic buildings on one side of the railway line and an existing high-rise building on the other side, which will be raised and extended, form the urban planning frame of the station area. The carefully designed outdoor zones link the buildings with their ample development areas and create high quality places, from public squares to semi-private and private green areas for residents.
MetroPark is being designed and realised by using BIM. A Minergie or Leed energy label is being sought for the development.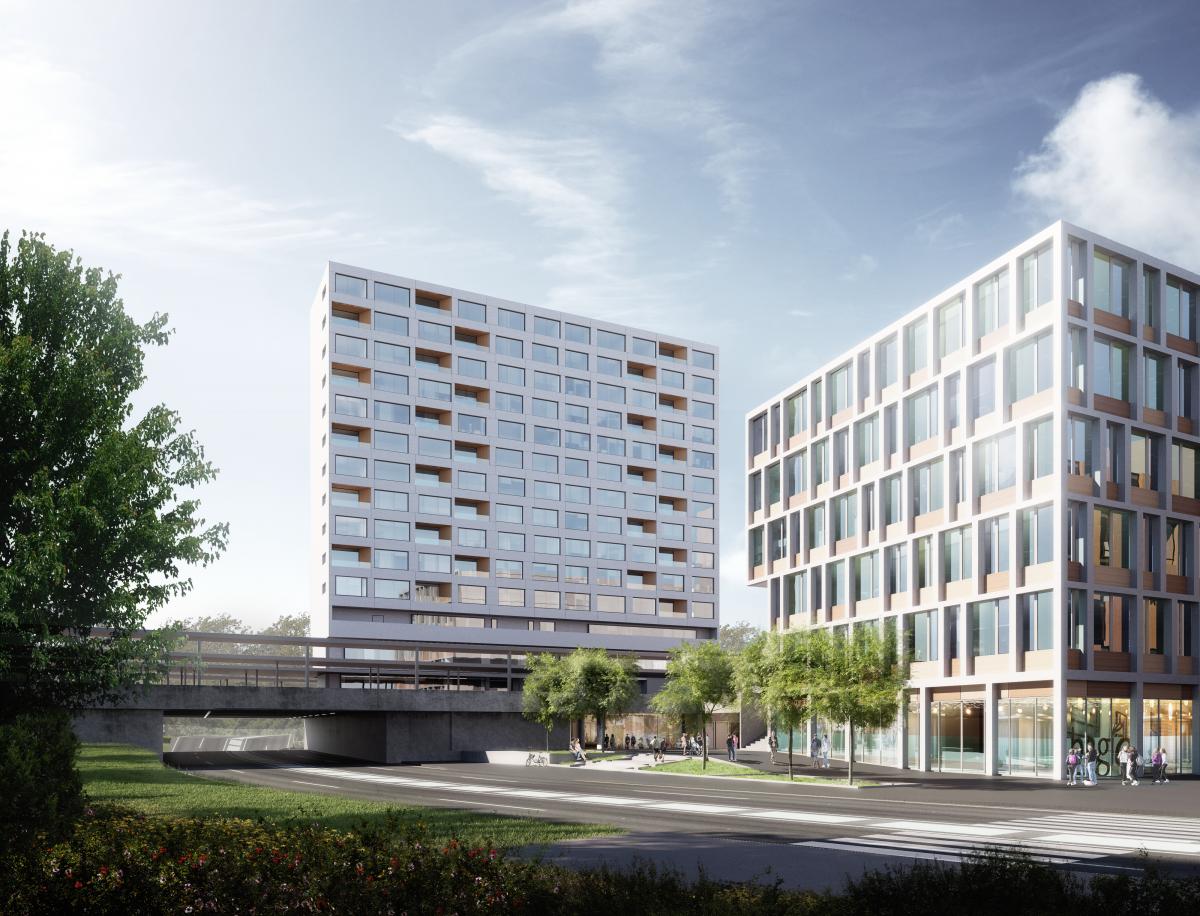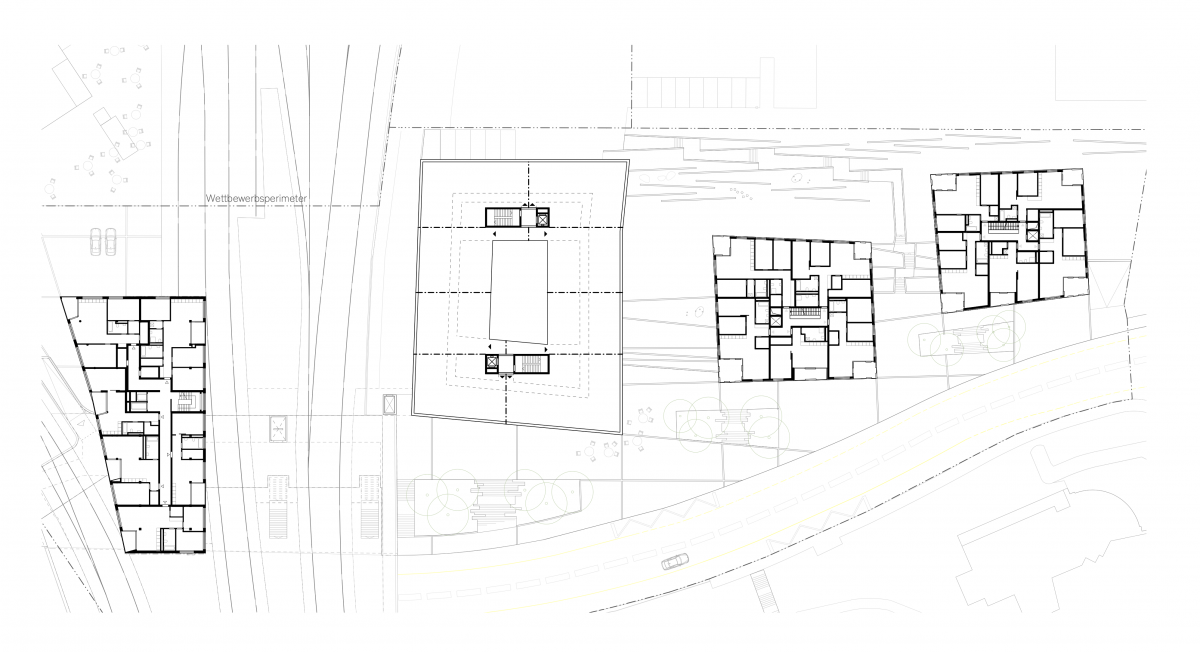 © Holzer Kobler Architekturen
© Holzer Kobler Architekturen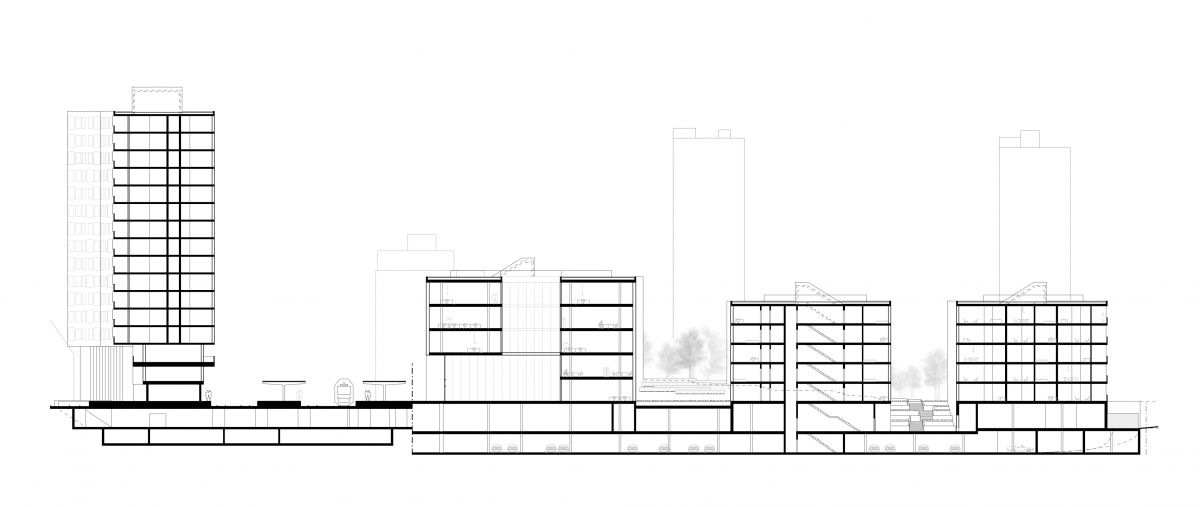 © Holzer Kobler Architekturen