You are here
House for Family and Education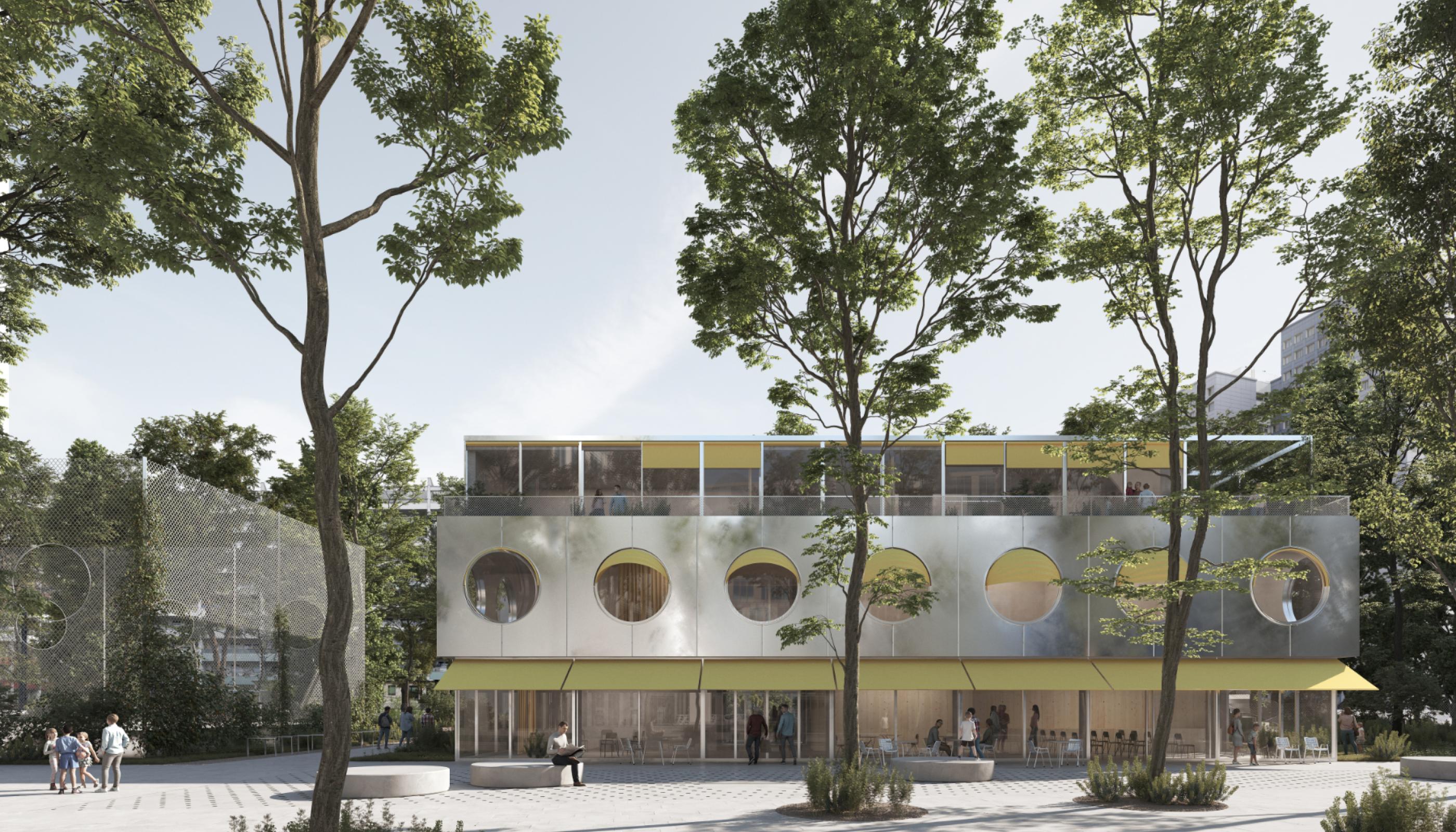 House for Family and Education
Amid the large-scale and uniform "Plattenbauten" architecture of the 1970s in the eastern part of Berlin, a building is to be designed that has a high degree of individuality and distinctiveness through its outer form and at the same time radiates openness and ease of access.
The design presents a building with a remarkable identity, high presence, and significant identification potential, which is prominent in the contextual architectural homogeneity through its heterogeneity and (formal) polyphony. The three floors of the new building each have their own language, a functionally connoted narrative. The ground floor conveys openness and transparency through generous glass façades. The middle floor with its large, round window openings is both playfully inviting and formally striking. The matt, slightly reflective aluminium sheeting creates a lively building envelope through the subtle shimmering reflection of the trees and changing atmosphere. The top floor, which is at the height of the treetops, offers a generous private outdoor area with an open terrace.
The foyer of the ground floor serves as an arrival and lounge area. An extendable telescopic grandstand provides seating for events such as games evenings, theatre performances or cinema. The adjoining family meeting place with play area and café can be opened to a large kitchen and is suitable for communal meals or cooking classes. On the 1st floor are the quieter, more private areas of the family meeting place such as the counselling room, a creative room, a library, and staff rooms. The administration of the family counselling is located on the 2nd floor with an open floor plan and a generously designed work area.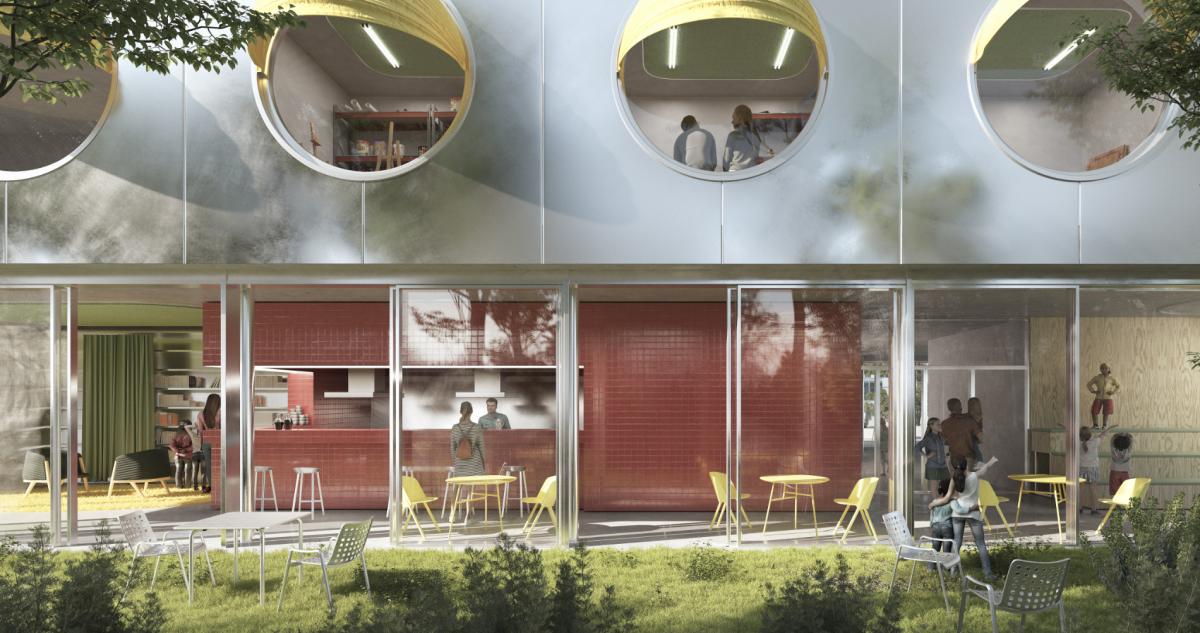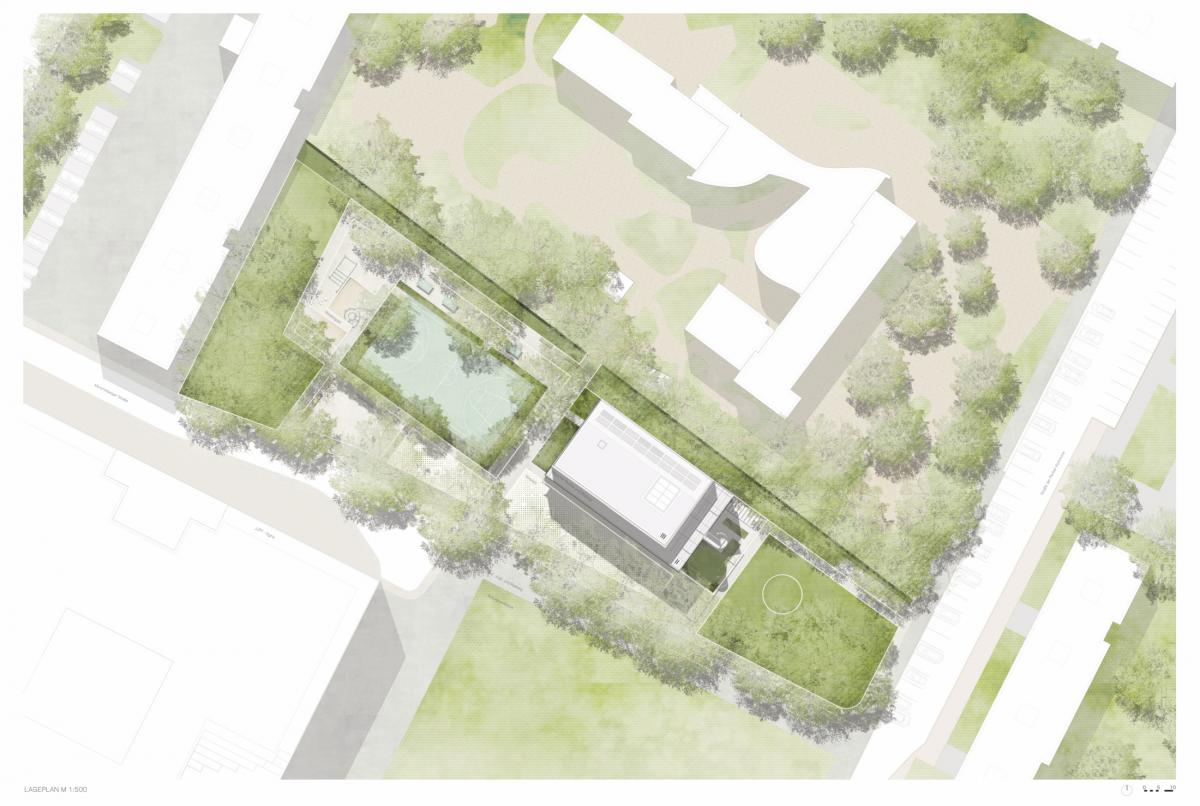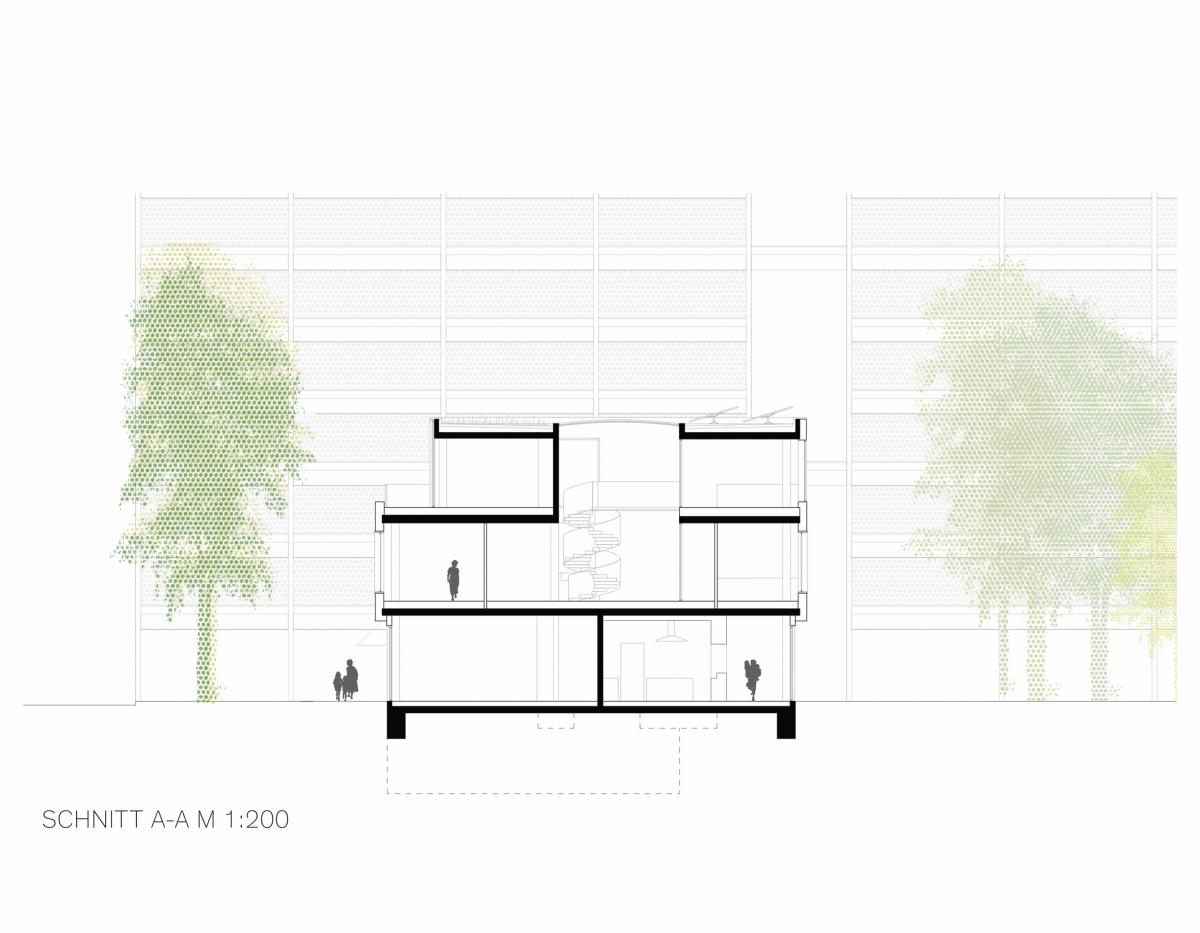 © Holzer Kobler Architekturen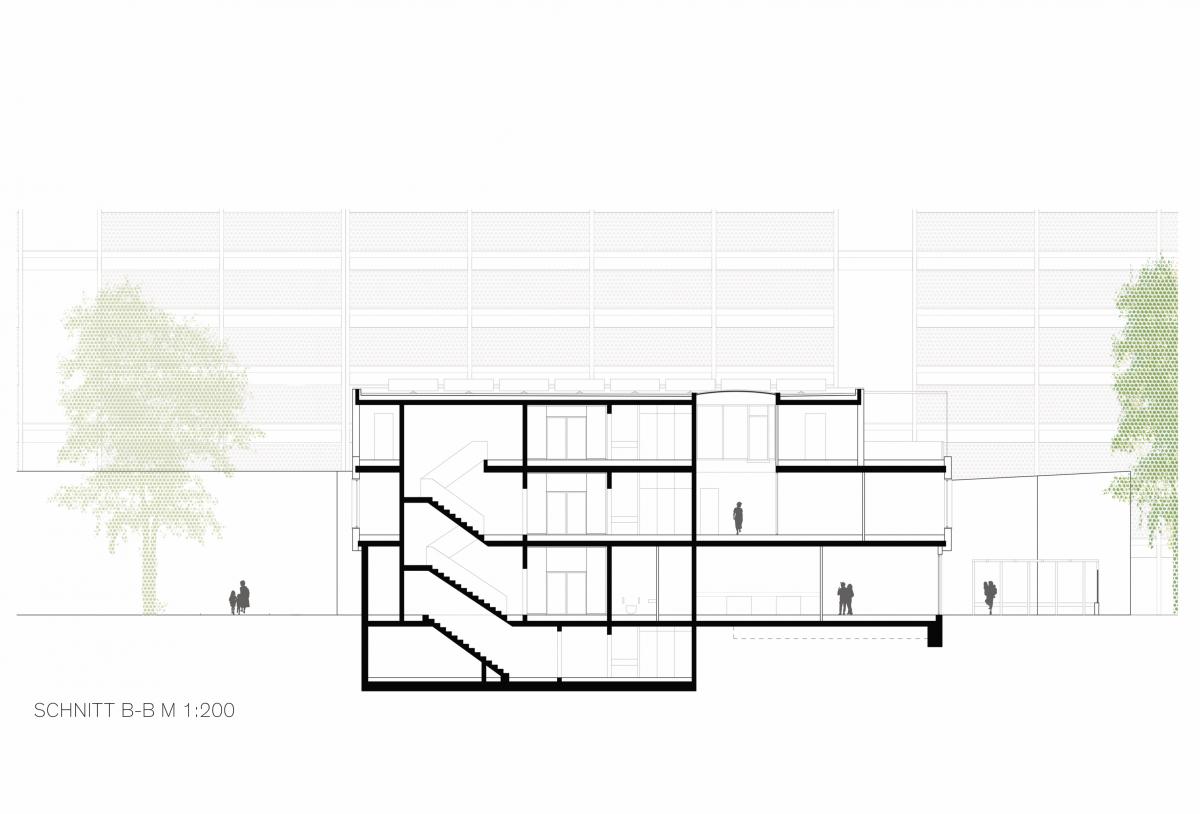 © Holzer Kobler Architekturen