You are here
CoLab @ EPFL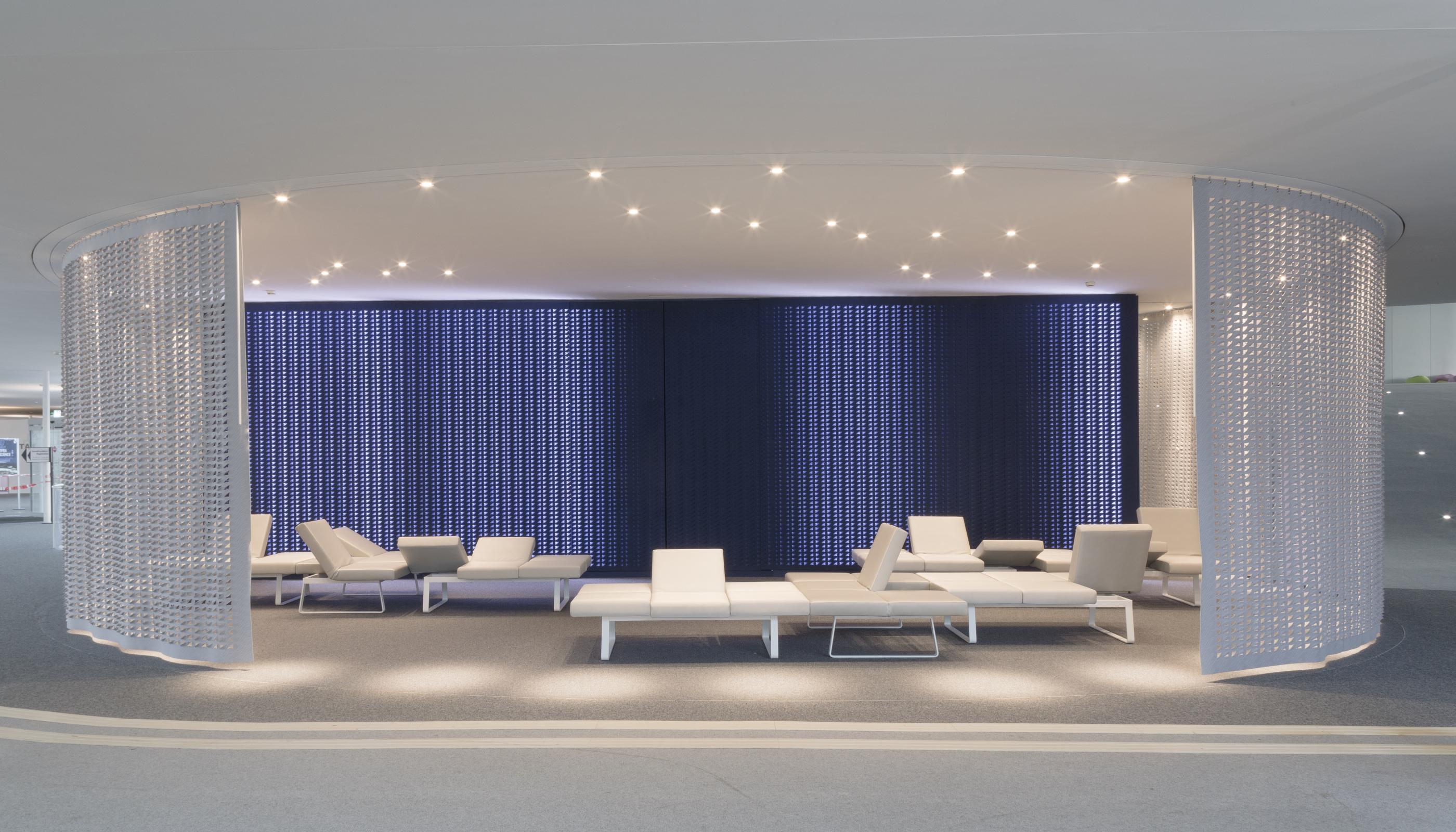 The new CoLab @ EPFL (École polytechnique fédérale de Lausanne) at Rolex Learning Center in Lausanne, Switzerland, brings together research, development, and presentation to create an inviting and multifunctional space on an almost circular footprint. The name is derived from "collaboration" and "laboratory", two aspects that are crucial for the spatial concept.
CoLab's spatial flexibility allows adjustments to accommodate an array of scenarios. In its everyday set-up, students are furnished with a comfortable, round-the-clock lounge. In just a few steps, the space is transformed into an event location. A custom-tailored wall-curtain system can enclose the circular space completely or partially from the outside. A geometrical cut pattern in the stiff felt fabric gives a three-dimensional structure to the curtain and allows a certain optic permeability. An additional workshop room, which is separated by a glass wall from the public area, provides space for private meetings. A long-drawn partition at the center divides the different zones all along the front side. LEDs that are integrated on the partition's surface display atmospheric and informational moving images that suit the occasion; patterns, letters, and numbers can be freely programmed.
Besides Credit Suisse Bank, affiliated companies, the EPFL as well as organizations that are related to the university can host events and workshops at CoLab. By developing and presenting a wide range of ideas in the same place, CoLab lives up to the interdisciplinary claim that is proposed by its flexible, functional, and atmospheric design.